I love the White Mountains region of New Hampshire, and it has become one of my favorite destinations in all of New England. Chris' parents moved to a home in North Conway several years ago, and it always feels like a vacation when we visit. Just because there are so many unique things to do in every season, and the area is so breathtakingly beautiful.
We recently did a long-weekend road trip to visit several attractions in the White Mountains. It's tough finding activities for a two-year-old.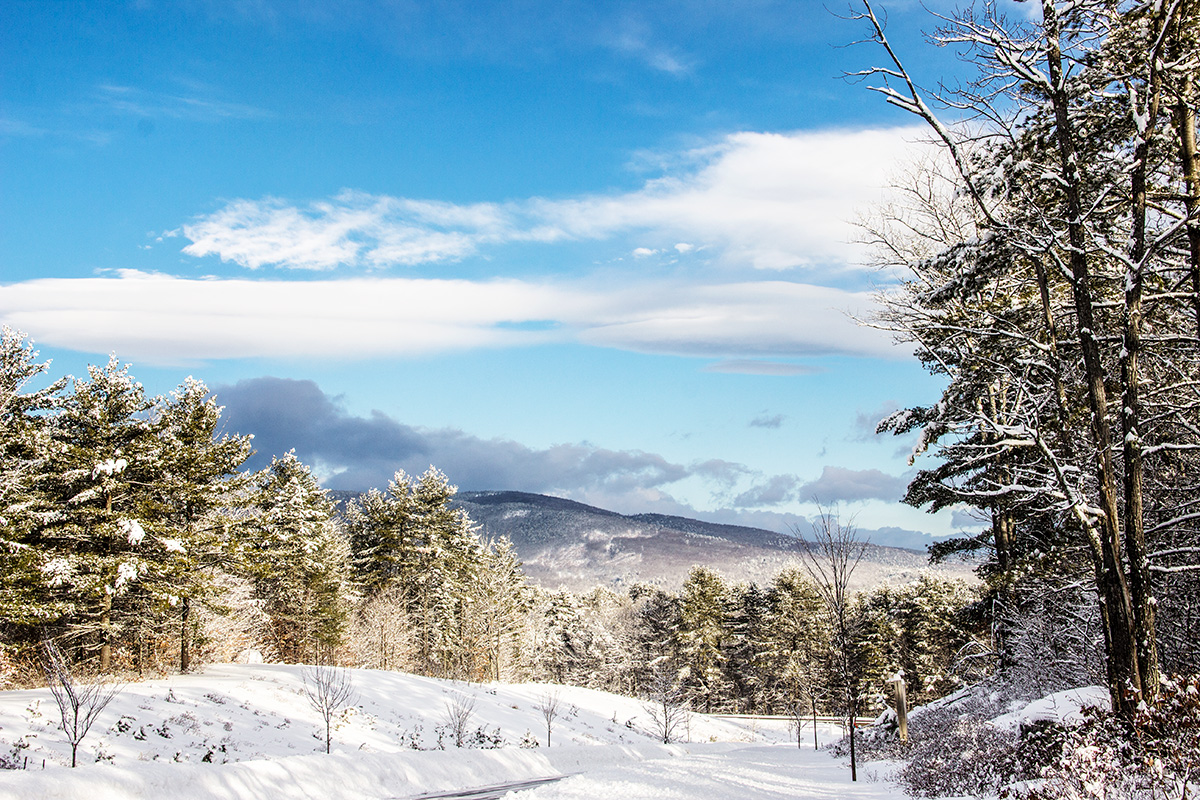 For example, Trevor's still a little young to try skiing, which is (of course!) the main winter attraction in the White Mountains.
But this region has so much to offer, so we still found plenty to keep us busy.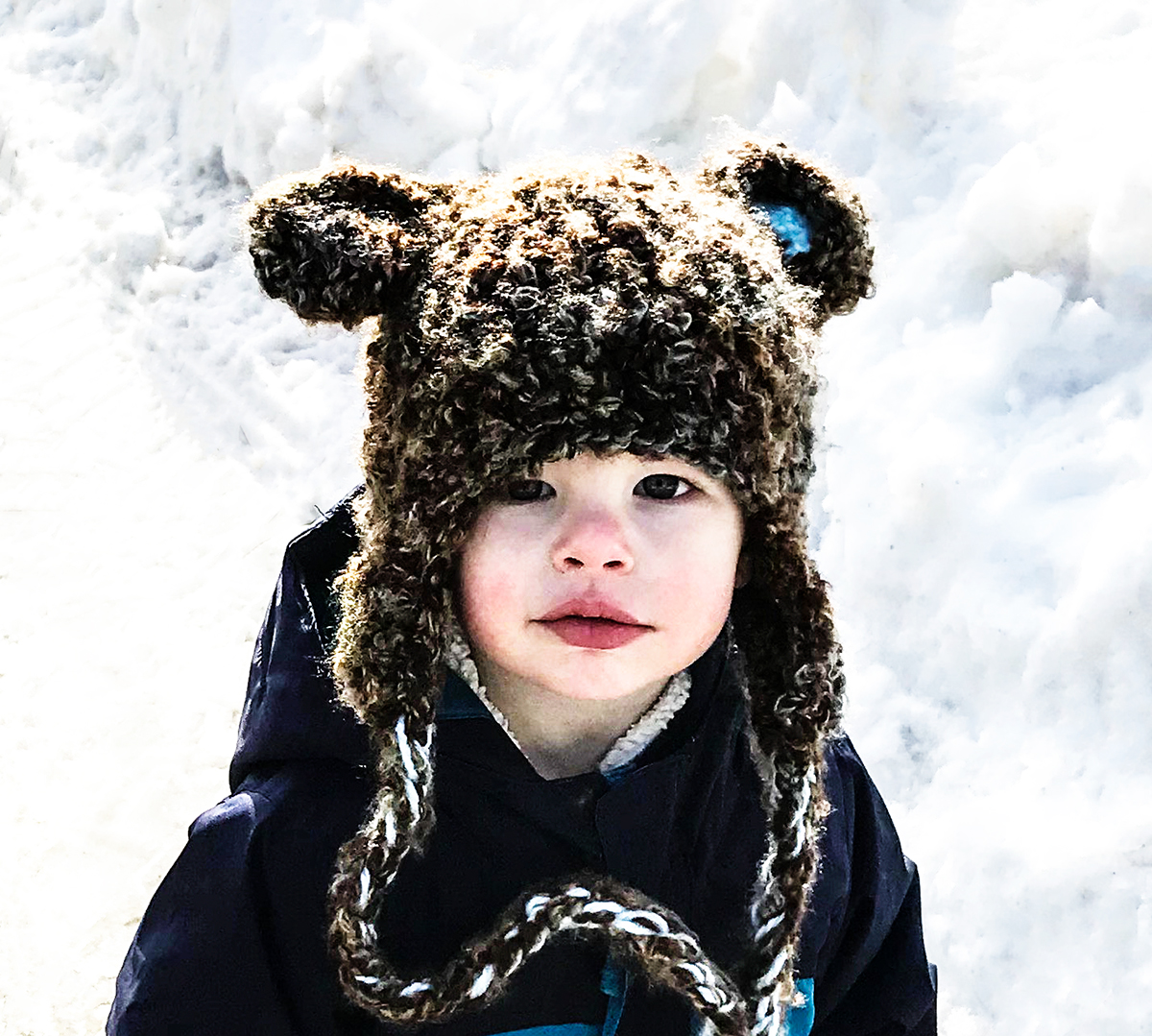 And Tru had so much fun.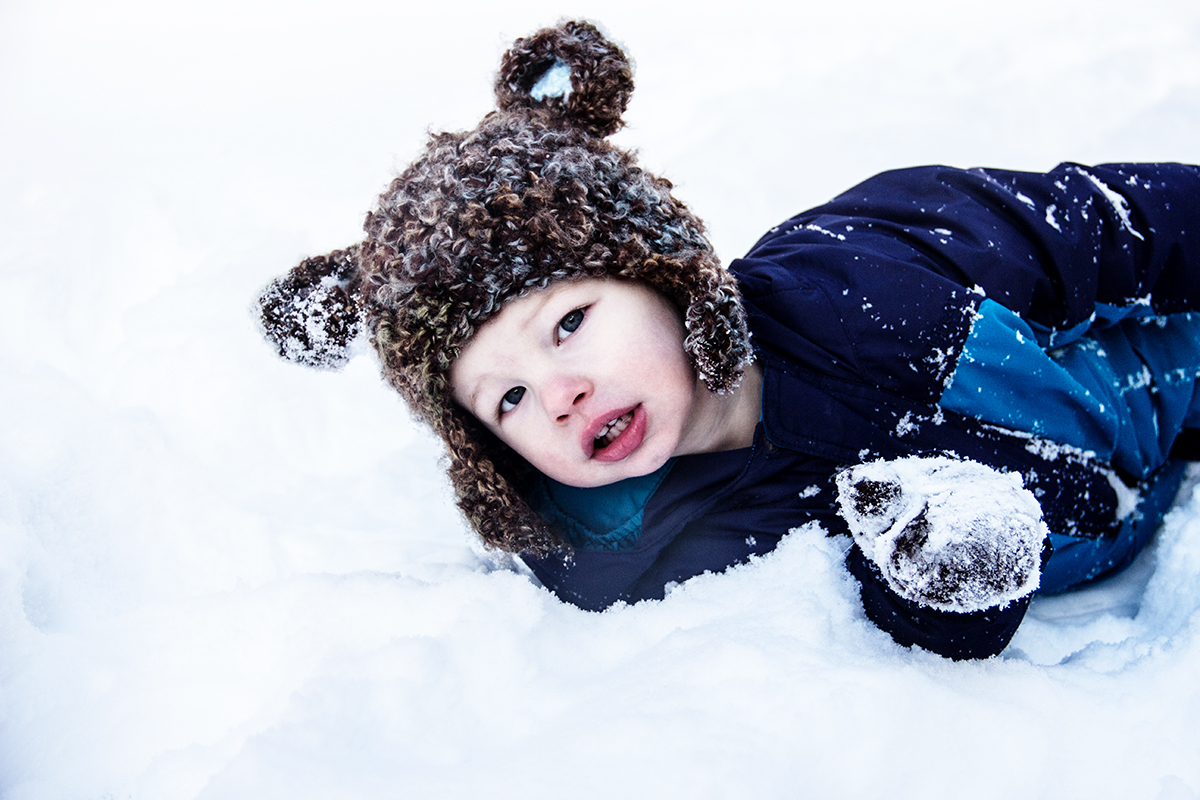 No surprise, his favorite activity of all was just rolling around in the deep snow in his grandparent's backyard!
During Winter, Here Are Our Favorite Family Activities in the White Mountains:
1.) Tubing at Cranmore Mountain Resort, North Conway, NH, White Mountains
Cranmore Resort has a whole winter adventure park with mountain coaster rides, giant swing rides, and zip lines.
Tru was too little for most of it, but we did get to try tubing! There were about 10 lanes set up for tubing, including a lift service to the top of the hill. Cranmore tubing definitely draws a big crowd on weekends. We arrived right when they opened in the morning, so – aside from purchasing our lift tickets – we didn't have to wait in any lines. But 5-minute to 10-minute lines were beginning to form when we left an hour later.
The ride down was definitely fast and exhilarating, with the mountain winds blasting! But the ride was still easy enough that we could hold Tru in our laps on the way down.
What did Trevor think of his first trip down? After he caught his breath from the blast of wind and snow, his first words were, "more! more!"
2.) Ice Skating at Nestlenook Farm, Jackson, NH, White Mountains
Nestlenook Farm is the most picturesque and memorable ice skating destination that I've ever seen. Ice skating here was not just on a typical rink. It was on the frozen Emerald Lake, with a view of Mount Washington as a backdrop.
There were white bridges dotting the landscape, draped in green garlands and wreaths. Plus a window-filled warming center with a roaring fireplace in the center. Twinkling instrumental music that Trevor had to stop and dance to – it sounded like something from an old-fashioned music box – played throughout the property.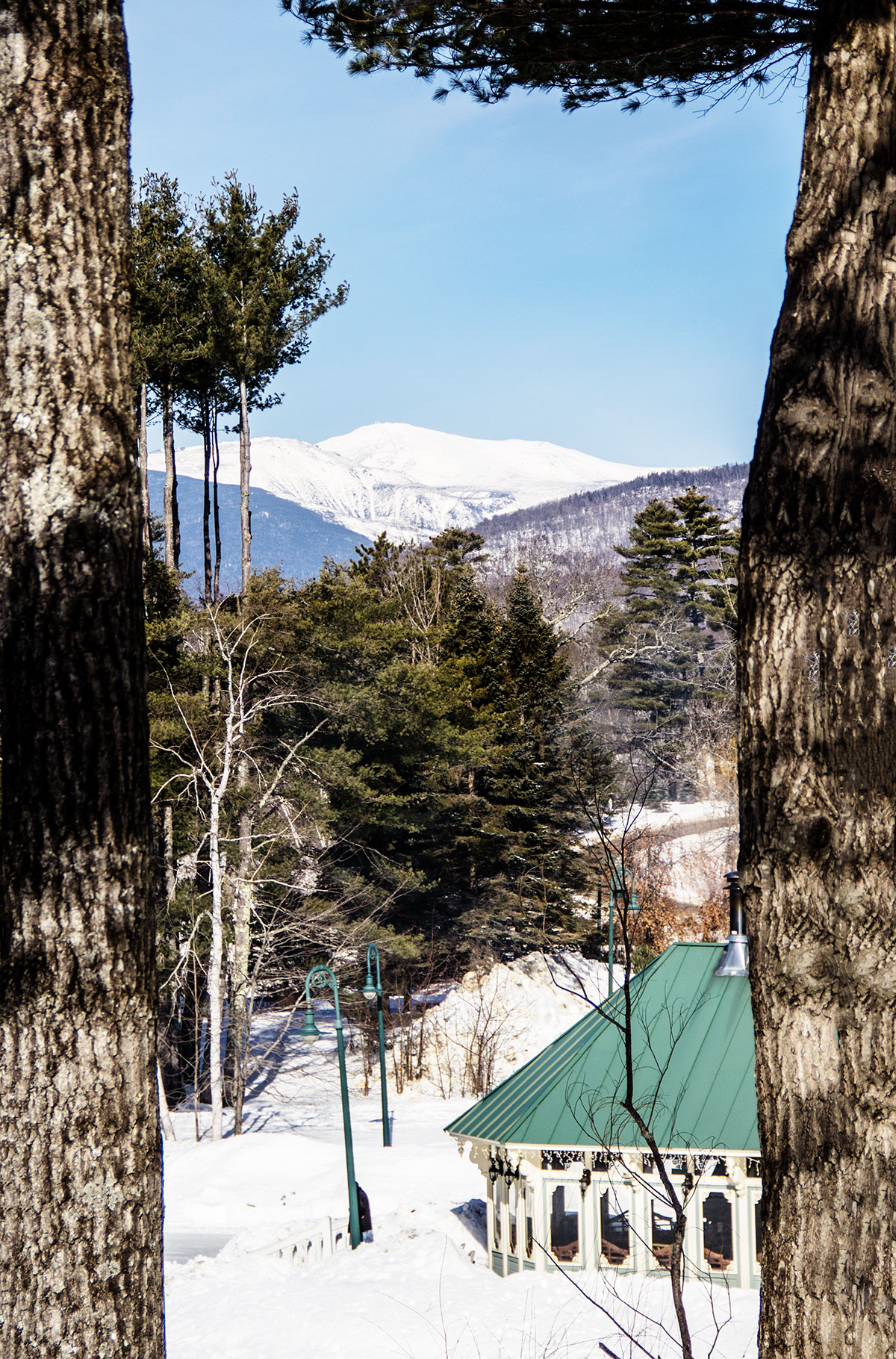 In addition to ice skates, they also offered red plastic sleds for rent so we could pull Tru around on the ice. Trevor loved getting pulled across the ice and had so much fun here. So much so, that he started to cry when we had to leave.
We returned to Nestlenook at night, and that was especially magical.
All the structures on the property were covered in white twinkling lights, and the effect was stunning against the white snow and dark sky.
3.) Ice Castles, Lincoln, NH, White Mountains
It was freezing cold on the night Chris and I went to see the Ice Castles, so we left Tru at home with his grandparents. But we saw an equal proportion of couples and families with young kids at this attraction!
The Ice Castles were basically towering, immense icicles. There were small chambers we could wander through where we'd look up and see hundreds of lit-up icicles suspended above us!
While instrumental music played in the background, we saw a water fountain that changed colors and ice slides to ride down.
We visited the Ice Castles at night, so everything was aglow in blues, purples, greens and pinks.
We probably spent a total of about 45 minutes at the Ice Castles, taking photos and just wandering.
4.) Scenic Vista Overlook, Intervale, NH, White Mountains
With the cold and snow, plus a toddler, we didn't think a winter hike was in the cards for us on this trip. But we still got the best family pics at this scenic overlook, located right on Route 16/302, just a few miles north of North Conway Village.
There's an incredible, panoramic view of the mountains, with snow-capped Mount Washington at the center.
But there's no hiking involved, it's just a lookout where you can park and enjoy taking in the stunning view!
I typically dread the dreary, endless days of winter in New England. The cold. The dark. The layers upon layers of mittens and scarves and hats and boots.
But Tru has taught me how to make the most of the snow and ice by reminding me to find the fun in all of the winter activities we've tried!
SaveSave
SaveSave
SaveSave
SaveSave
SaveSave
SaveSave
SaveSave
SaveSave
SaveSaveSaveSave
SaveSave
SaveSave
SaveSave
SaveSave
SaveSaveSaveSave
SaveSave
SaveSave
SaveSave
SaveSave