Just a few days ago, the snow had all melted and the weather was warm enough that all I had to do was throw a light coat on Trevor.
Just like that, we were out the door.
No wrestling match over snow suit and boots and hat. No begging and pleading for Tru to put on his "ninnies" (aka mittens).
My hopes were high that I'd soon just toss all the winter gear into a closet and blissfully forget about it all through the summer.
And then Mother Nature betrayed me yet again!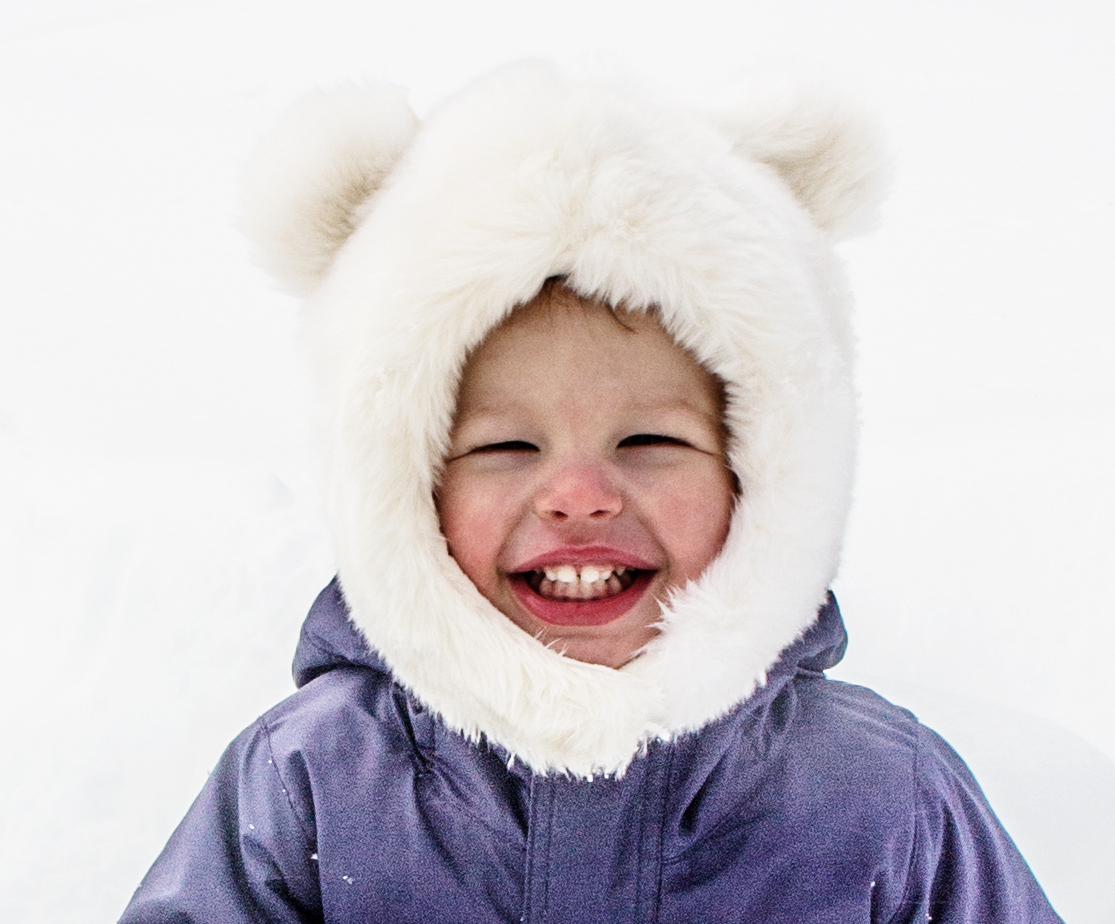 How do I manage – every year – to be fooled into hoping we'll get an early spring?
We were hit with not just one but two monster snow storms in a row. We lost power for about 32 hours in freezing temperatures.
The timing couldn't have been much worse. Tru was just getting over a fever and the worse cough he's ever had.
My old self, the person I was before Trevor, would have been annoyed and irritated by the whole situation.
The person I am now, "Mama" to Tru, was scared and super stressed. I worried about sleeping in a cold house with no heat (Trevor just throws off any blankets I use to try to cover him). I was worried about the cold making him sicker. I was worried about everything.
Meanwhile, Tru had zero complaints.
He was thrilled with all the snow.
But after the temperatures dipped below 50 degrees F (in the house), Tru and I headed north to Mimi and Grampy's house.
And we ended up doing every kind of fun winter activity to pass the time…
He couldn't stop smiling when he went sledding with Grampy.
He just kept saying "more, more, more!" each time he stopped at the bottom of the little hill.
He "helped" build his very first snowman with Mimi.
And he taste-tested plenty of snow along the way…
Regardless of the situation, watching Trevor light up when he tries something new is one of the best things in my life!
It's funny how he took an exhausting and stressful situation and still managed to create a handful of sweet moments I'll always remember. How does he always do that?
SaveSave
SaveSave
SaveSave
SaveSave
SaveSave
SaveSave