This is my fourth year growing an organic backyard garden. Each year, my garden has become larger and more complex.
Each garden has also been healthier and stronger than the year before. That's because I've learned a lot about what not to do as each summer garden has come and gone!
For instance, this year I knew to plant my peppers in May.
I learned the hard way last year that peppers take a long time to grow from little seedlings. I planted way too late last year (in mid-July).
By the time tiny peppers started to develop, the September nights were too chilly. We only got to taste one or two peppers before the plant started to wilt from the cold.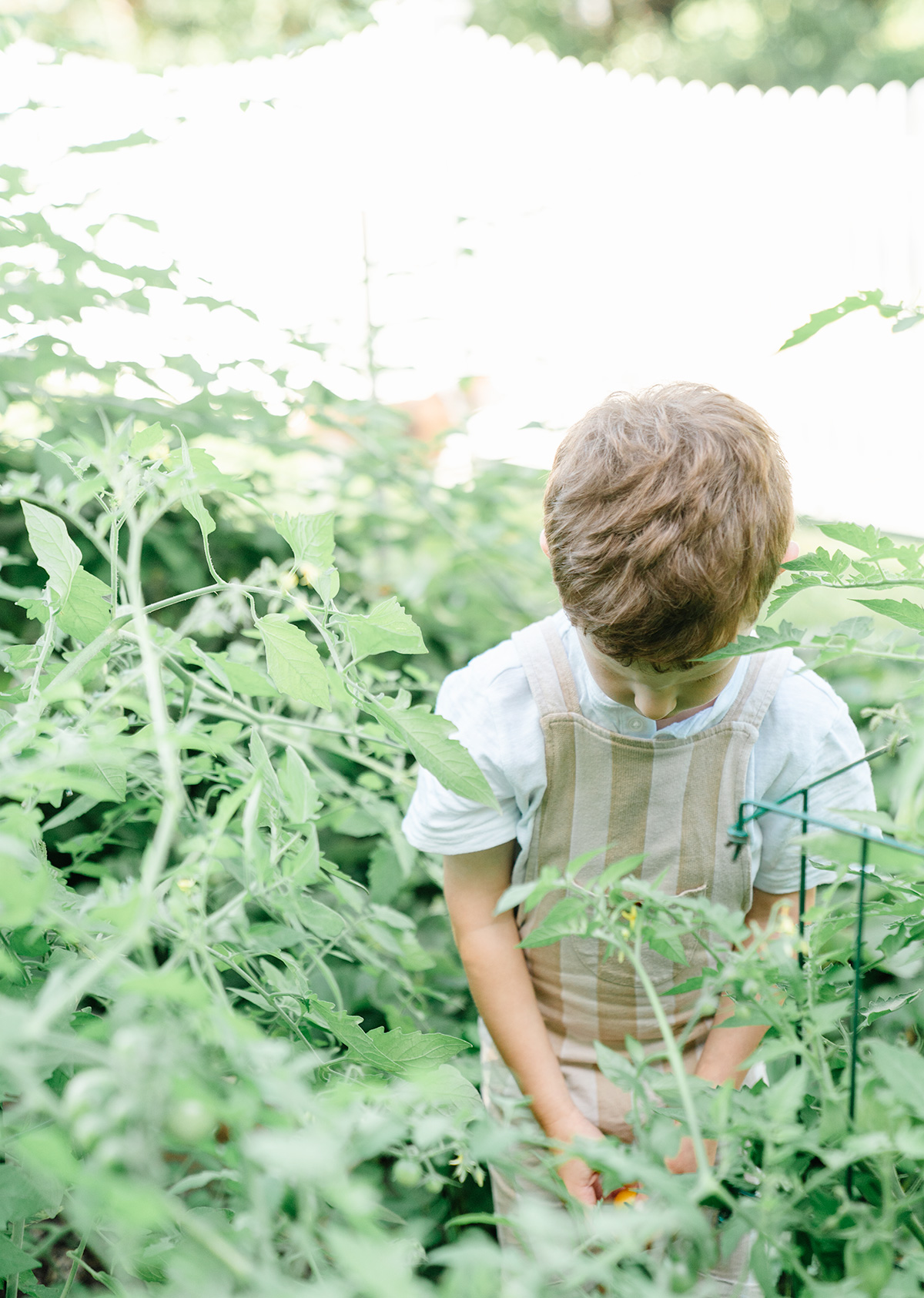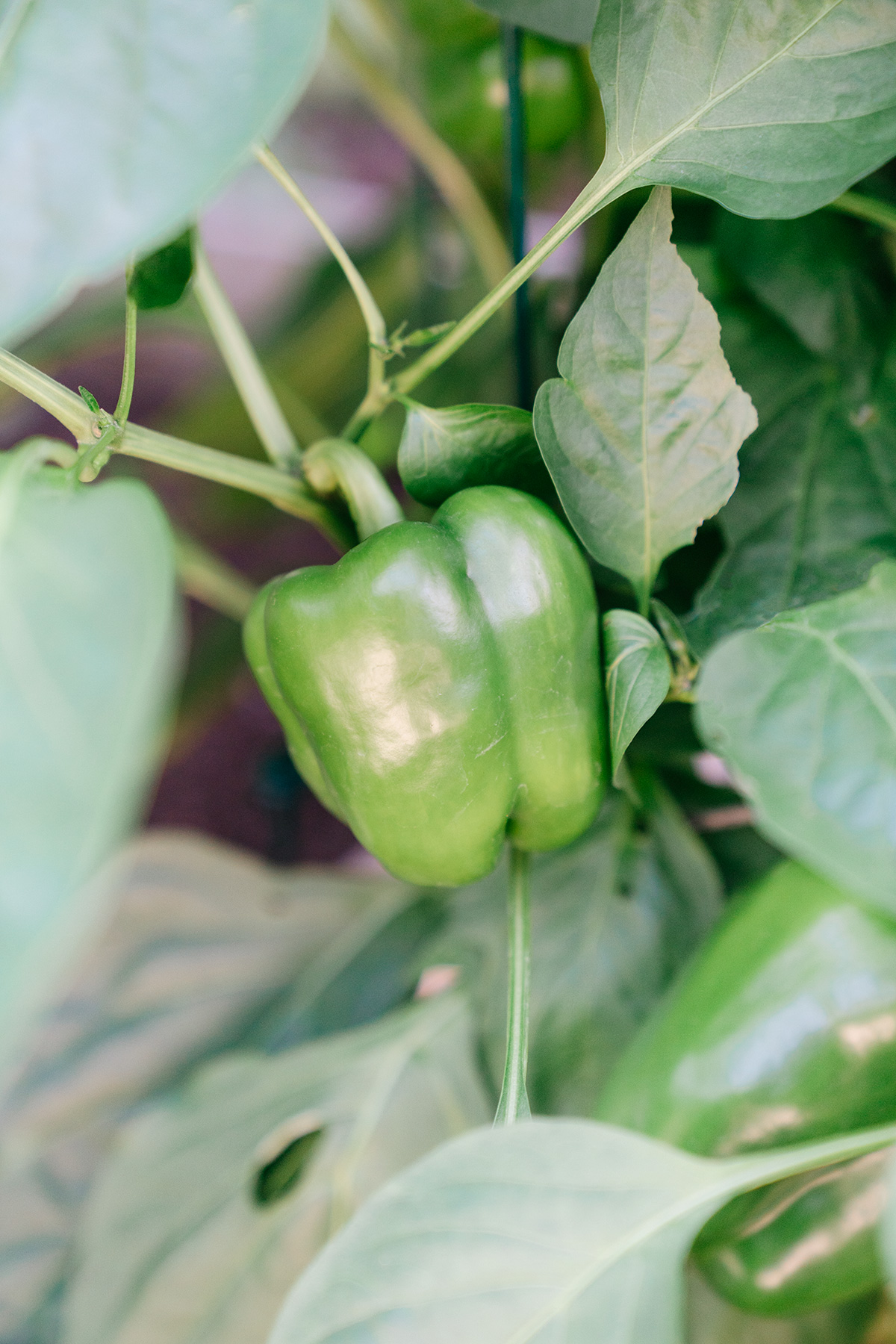 But this summer, I can't come up with enough recipes to use all of our delicious fresh-from-the-backyard peppers.
I had plenty of learning experiences this year too.
For example, our garden produced strawberries for the first time this summer.
Unfortunately, we never got to taste even one.
I didn't know this, but birds of all kinds love strawberries! I think it was a family of robins that gobbled every single strawberry at the first sign of redness and ripeness.
So my lesson for next year: attach some netting over the top of the strawberry plants!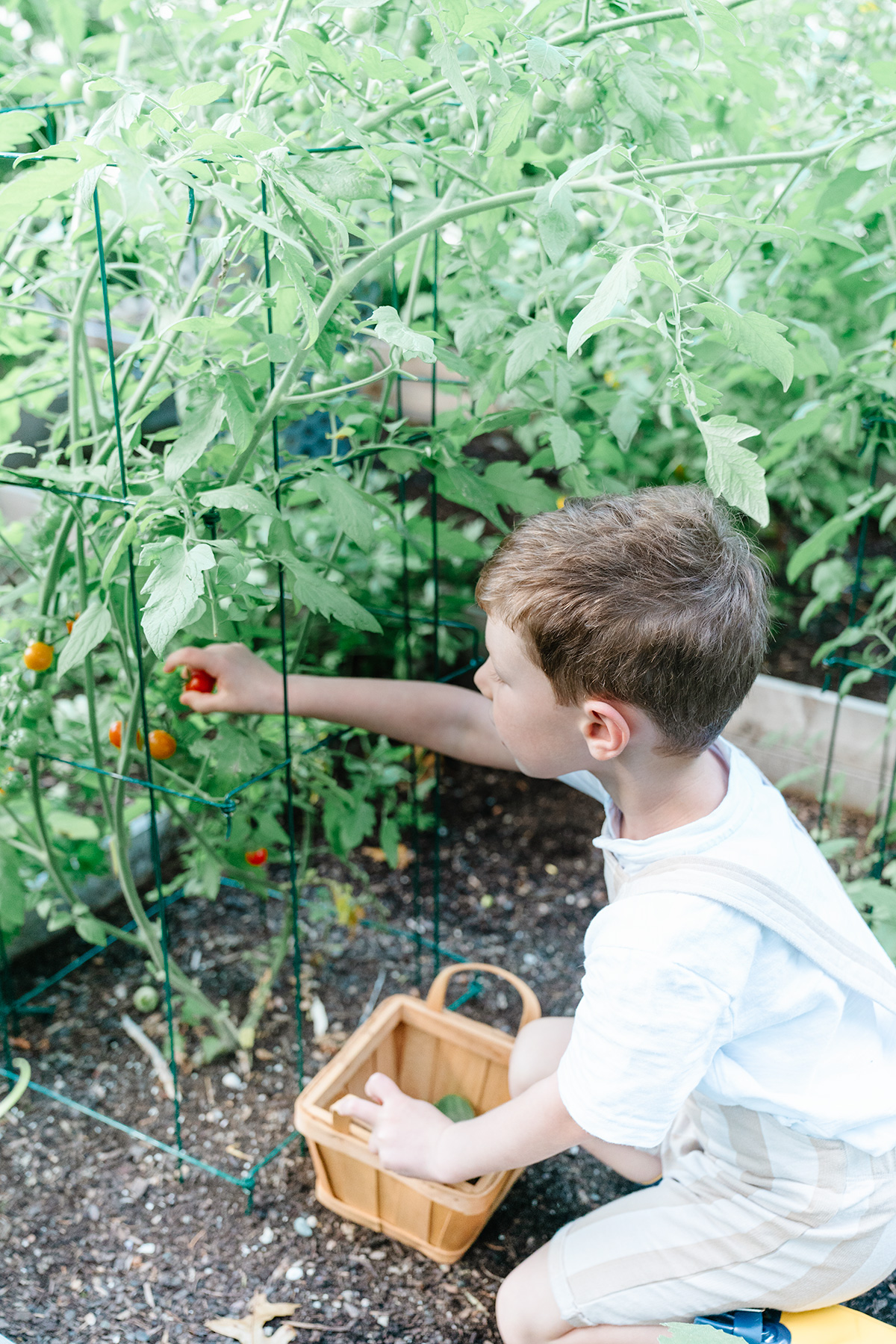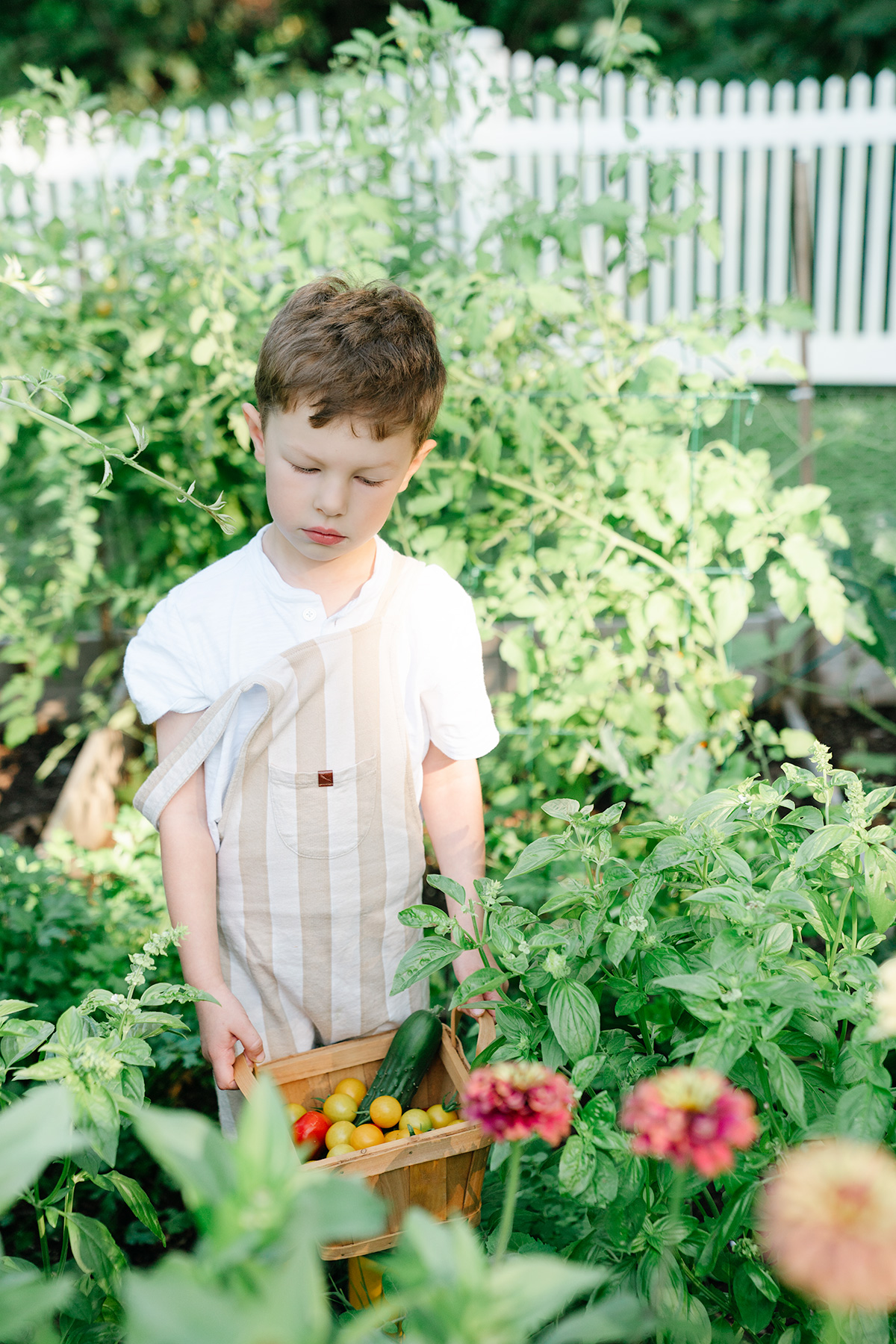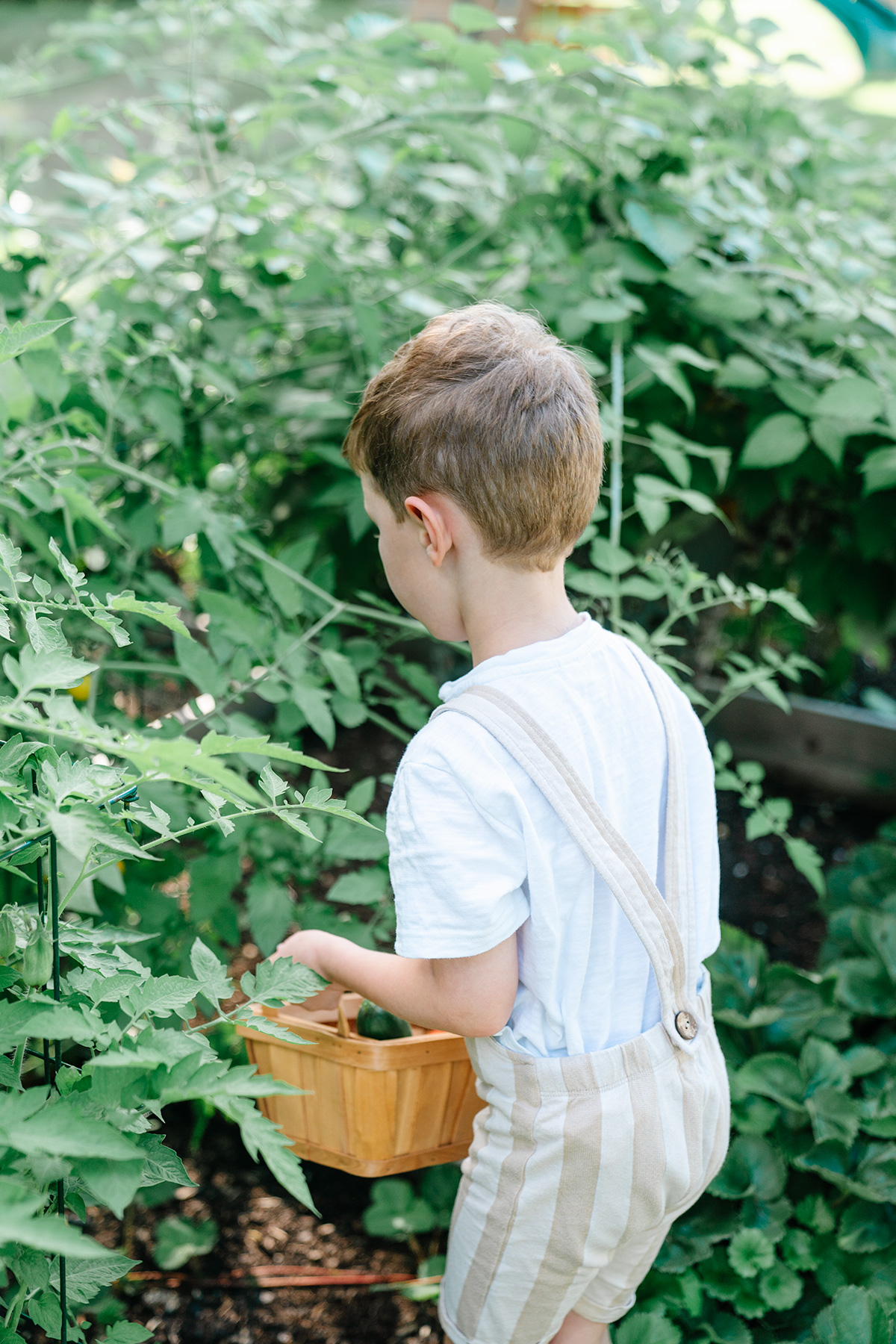 As much as Trevor refuses to eat anything from our garden (he's as picky as ever!), he still loves to spend time there.
Whenever I tell Tru I'm going down to the garden, he's always happy to join me. He'll carry a basket to collect the "fruits and vegetables" and he loves to pick tomatoes.
It was actually Trevor's idea to plant flowers in our garden this year.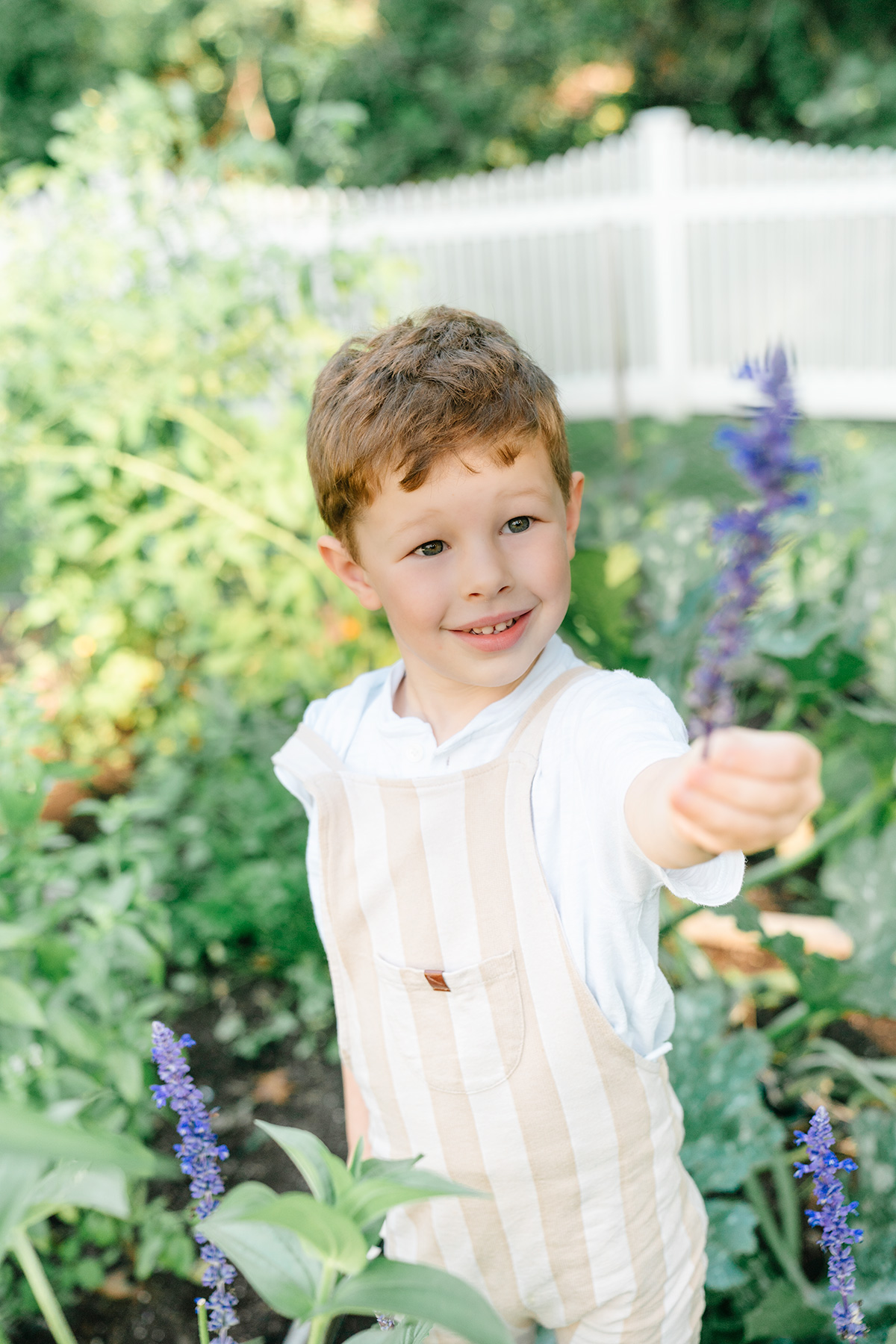 I loved that idea!
I imagined planting flowers that would attract hummingbirds and butterflies and adding lots of beauty and color to the garden.
So we planted lots of flowers.
We even planted one sunflower that grew a foot taller than Chris.
The flowers thrived!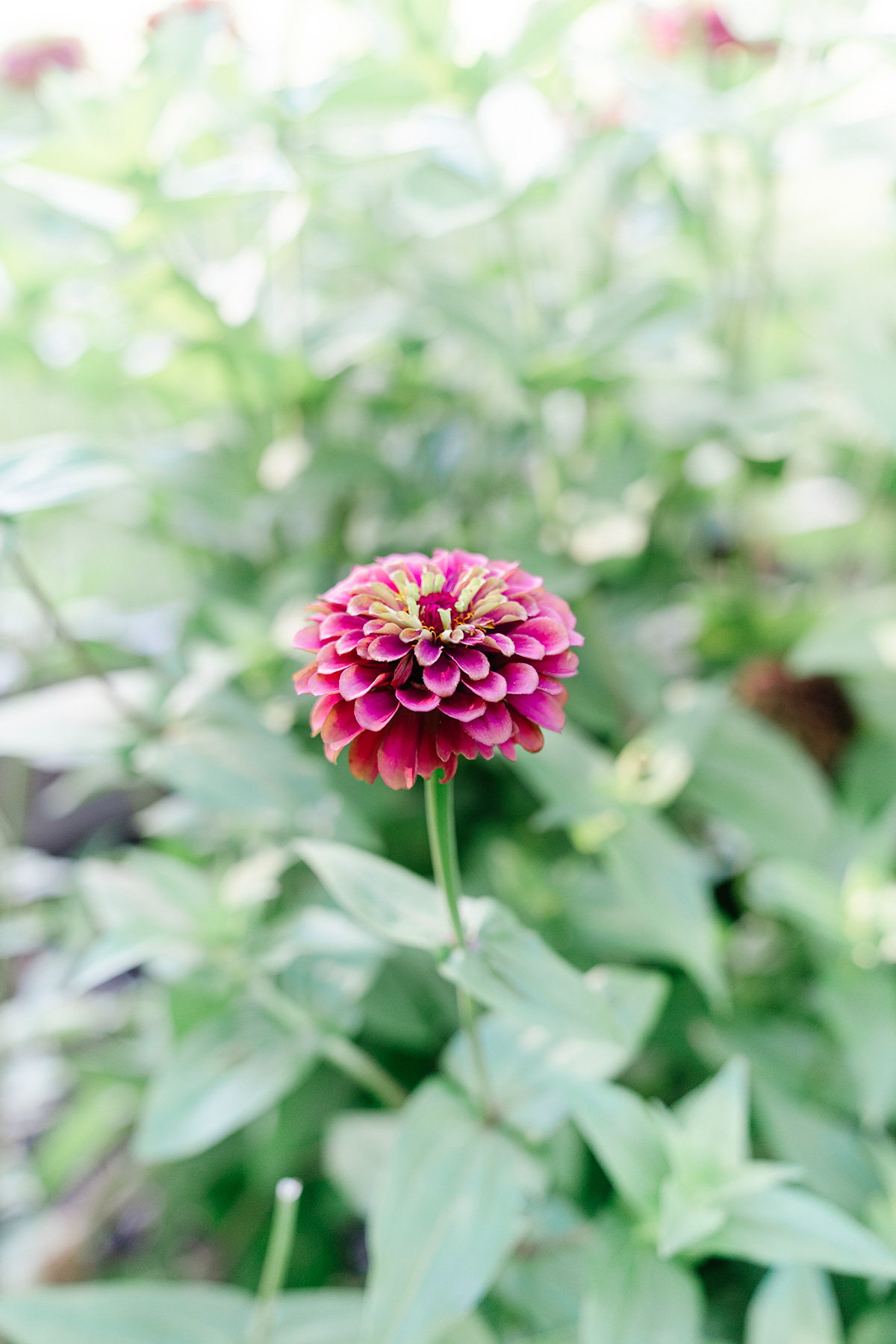 And Tru loved to go out with his little child-sized pair of scissors and cut some flowers.
Then we'd arrange them in little mason jar vases and put them on tables to decorate the house.
Tru loved this activity, and so did I.
It's nice to be able to fill the house with fresh flowers anytime we want.
One surprise: instead of attracting any butterflies, our flowers attracted bees.
There were tons of bees in our garden.
Hearing the constant "bzzzz" of the many bees made it kind of nerve-wracking to go into the garden to trim leaves or pick herbs.
I'm thinking maybe we'll plant our flowers in a separate section of the yard next year!
Planting a backyard garden definitely requires a significant financial investment (the first year), plus some real dedication.
But there isn't anything as delicious and convenient as fruits, veggies, and herbs picked straight from your backyard.
On nights when we're in a rush and I just throw a frozen pizza into the oven for dinner, I love to grab a fresh cucumber from the backyard. I cut it into strips and serve it with ranch dressing as a side dish.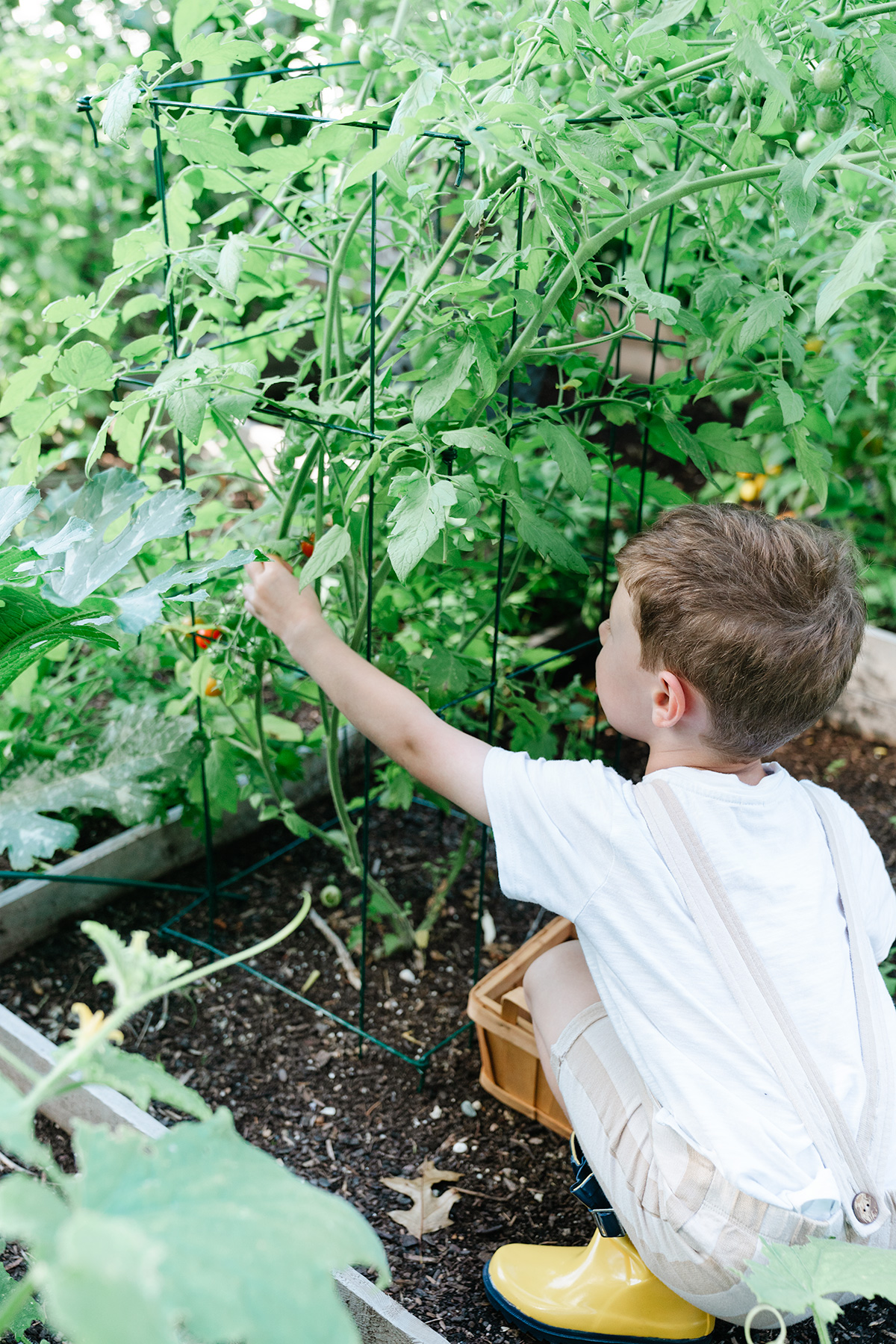 Lately I've been making a caprese salad with fresh tomatoes and basil from our garden.
It's the most simple and basic recipe, but also the most addictive and delicious recipe.
Because those ultra-ripe, sun-warmed, sweet tomatoes fresh from our backyard garden are just better than anything I could ever hope to find in the grocery store!
For More Backyard Garden Tips and Guides, Check Out:
Top 7 Tips For Success For Your Organic Backyard Garden
The Easiest Plants to Grow for Beginner Gardeners
Easy Beginner Guide: Plant Your Organic Backyard Garden In One Weekend