Today, for fun: a modern makeover for the much-loved, retro, American favorite: fish sticks!
The 1950's/60's version: fried, heavily breaded, and highly processed fish sticks.
My 2012 Scrumptious Pumpkin version: wild-caught whitefish fillets, whole wheat panko breading, freshly grated parmesan cheese, and bright, fresh oregano.
The outside is crispy. The inside is soft and tender. It's light, flavorful, and something different for dinner.
So what inspired this retro makeover?
The return of my current favorite TV show: Mad Men!
I've wanted to do a post in honor of this show because…How can I put into words how much I love this show?… I can't get enough of Mad Men. I. cannot. get. enough.
If you haven't seen it: the show is about the lives and families of several advertising executives living in New York in the 1960's.
Endlessly fascinating to me:
Checking out the fashion and interior design choices of the characters (all clothing and props are vintage!), and observing how much has changed.
Watching political and social issues unfold in plots (i.e sexism in the workplace, chain-smoking and all-day-drinking in the office), and realizing how much has changed.
Glimpsing the characters' deepest frustrations and fears, and seeing how nothing has changed at all.
I think character 'Betty' definitely made frozen fish sticks for her kids in the 60's.
And I think you'll like serving Crispy Lemon and Parmesan Fish Sticks to your family or friends today!
Here's the lineup of far-out ingredients (warning: many more cheesy 60's slang words to come).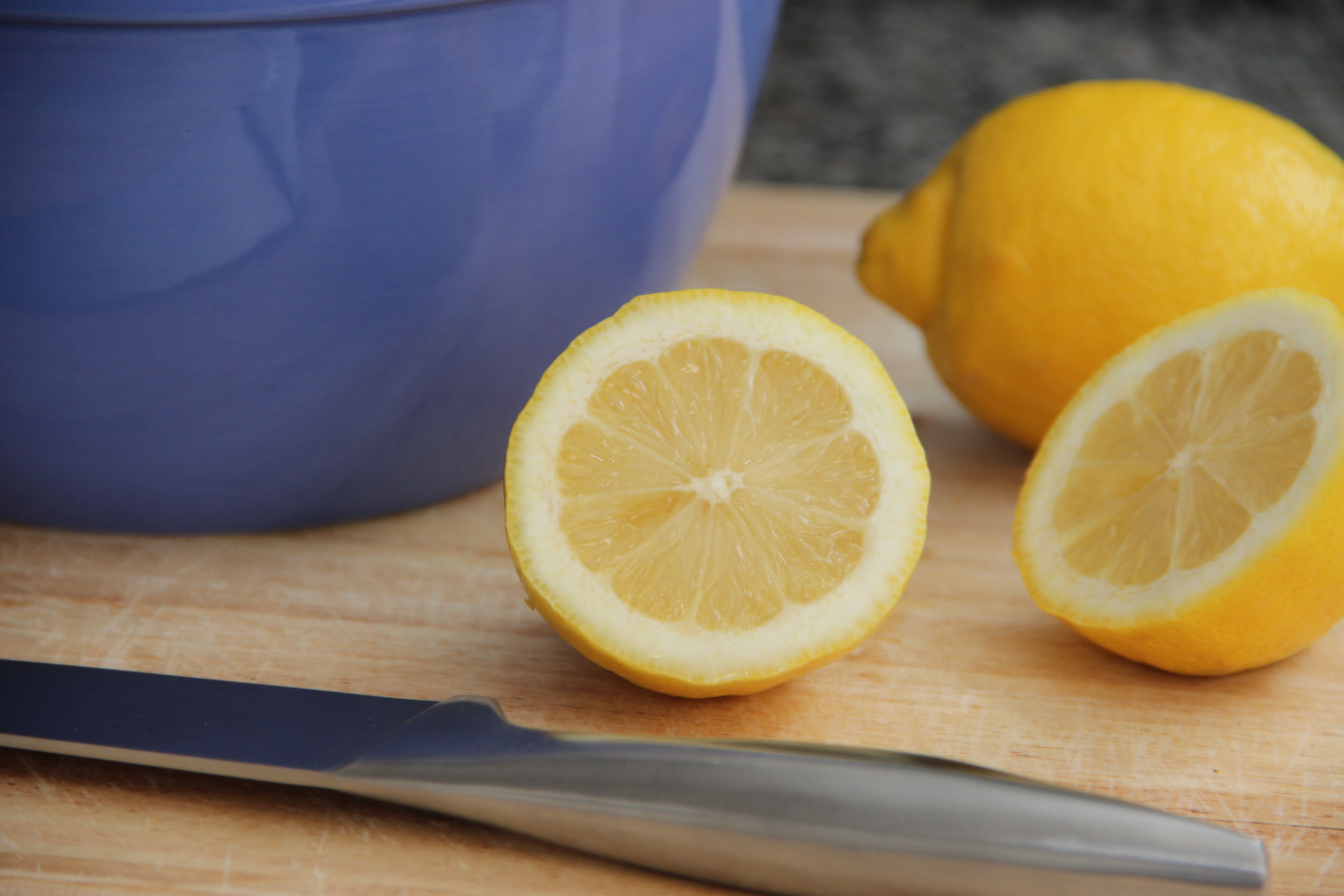 Begin by preparing your own, hip, homemade buttermilk.
Here's how: squeeze some fresh lemon juice from half of a lemon.
Pour it into a large bowl and add some lowfat milk.
Allow it to sit for about 15 minutes on the counter, and you'll see it start to curdle.
Are you jazzed? You just made your own buttermilk.
Next cut some whitefish into equally sized portions. And then cut the fish into about-equally-sized strips.
Add the fish to the buttermilk and let that sit for about 20 minutes.
Preheat the oven to 475 degrees F.
Grate some fresh Parmigiano Reggiano.
If you've read a few of my recipes, you've probably guessed I'm a huge fan of this stuff.
But I have to say, using real parmesan makes a big difference in the flavor of the fish sticks.
Next, zest a lemon.
Here's the tool I use to make this job easy: a fine grater/zester (found one just like mine on Amazon).
Once you have one of these groovy tools, you'll find yourself wanting to add lemon or orange or lime zest to all your recipes.
And that's a really good thing, because citrus zest is incredibly healthy. With no fat and virtually no calories, citrus zest adds tons of delicious flavor. And it's full of vitamin C, fiber, and even calcium. Citrus peel also has extremely high levels of antioxidants that protect against cancer (studies have shown a link between consuming citrus peels and skin cancer prevention).
Chop some fresh oregano.
Substitute: if you're having trouble finding fresh, dried oregano works just as well.
Pour some whole wheat panko on one side of a large plate or dish.
Substitute: whole wheat bread crumbs will work if you're having trouble finding panko.
Add the parmesan, lemon zest, and oregano.
Add some garlic powder and mix everything together.
Grab your first fish stick and allow any excess buttermilk to drain off into the bowl.
Now place the fish stick on the empty side of the breading plate and spoon the breading over the fish (it helps to keep the breading as dry as possible so it's easier to get it to stick to the fish).
Use your hands to press the panko mixture all over the fish.
Place it on a parchment-lined baking sheet.
Season each fish stick with salt and pepper.
Measure out a tablespoon of extra virgin olive oil, and use the tablespoon to drizzle some oil over each fish stick.
Bake the sticks in the oven until they're crisp and golden.
And your healthy, homemade fish sticks are ready to serve. Right on!
These look so golden, crispy and delicious, your family will be stoked to eat them.
The crisp parmesan and fresh lemon and oregano is such a far-out combination of flavors.
All blast-from-the-past-slang jokes aside: enjoy these modern, delicious, baked, and healthy fish sticks!
Here is the complete recipe:
Crispy Lemon and Parmesan Fish Sticks
Prep: 10 minutes
Cook: 12 minutes
Inactive: 35 minutes
2 cups 1 percent milk
2 tablespoons freshly squeezed lemon juice
1 pound whitefish fillets (such as cod, haddock, halibut)
1 cup whole wheat panko bread crumbs
1 cup freshly grated parmesan
1 1/2 teaspoons lemon zest
1 tablespoon oregano
1 tablespoon garlic powder
1 tablespoon extra virgin olive oil
Salt and freshly grated pepper
Preheat the oven to 475 degrees F.
Combine the milk and lemon juice in a large bowl. Let stand for about 15 minutes, or until it begins to curdle. Cut the fish into equal portions and then strips that are all approximately the same size. Add the fish to the bowl and let stand for about 20-30 minutes. Meanwhile, place the panko on one side of a large plate or dish. Add the parmesan, lemon zest, oregano, and garlic powder. Stir to combine. Grab a fish strip, allow excess liquid to drain off, and place on the other side of the large plate. Spoon breading all over the fish. Use hands to press breading onto fish. Place breaded fish sticks on a parchment-lined baking sheet. Season each fish stick with salt and pepper. Lightly drizzle olive oil over each fish stick. Bake in the oven for about 12 minutes, or until the sticks turn golden brown. Serve.