Our vote for the ultimate fall foliage destination only one hour from Boston. Located right on the coast and home to lots of nature reserves.
Trevor is anxiously tugging at my coat, exclaiming, "up! up! up!"
I scoop him into my arms and adjust his weight on my hips.
High enough now to see, he peers into the glass display case and immediately zeroes in on the frosted sugar cookies.
I can barely contain him, Trevor is dancing so excitedly in my arms.
He calls out each cookie design he sees, all with a fall theme: "brown football … white ghost … black bat … orange pumpkin."
He makes his choice (a white ghost). The bakery shop owner places the sugar cookie in a small white bag and hands it to Trevor.
Trevor opens the bag and savors his first delicious bite before I even finish paying.
He takes my hand and we continue walking down the cobblestone streets of downtown.
Gorgeous red brick buildings line the sidewalks, all filled with charming, local restaurants and shops.
The storefronts are all decorated for autumn: cornstalks, hay bales, pumpkins, and flowers in shades of gold and deep burgundy…
This is Newburyport, Massachusetts, and it's a dream destination throughout the autumn season.
Conveniently, it's only about a one-hour drive from Boston.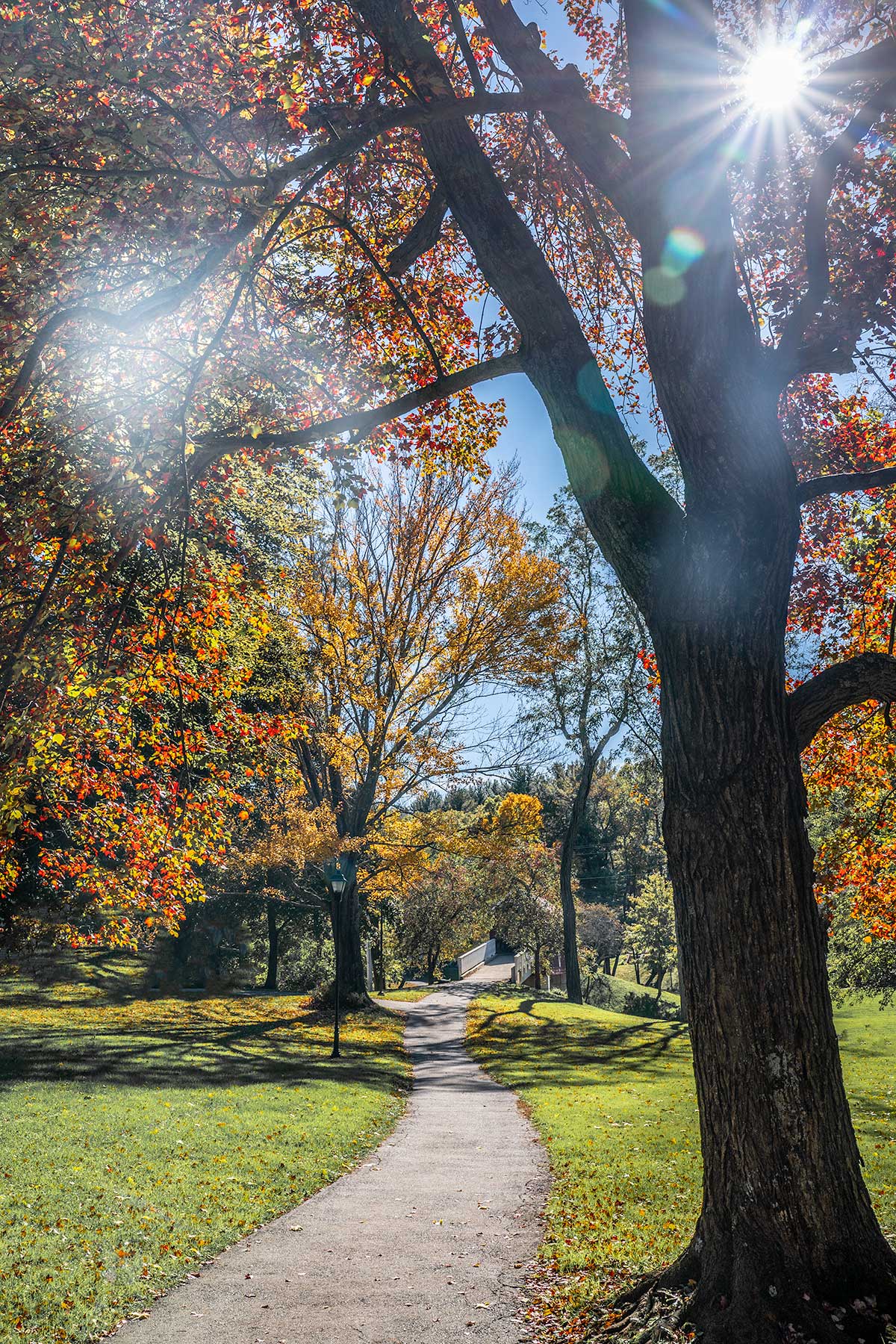 Located right on the coast, Newburyport feels a million miles away from the bustle and noise of Boston.
The town is home to gorgeous beaches, state parks, and wildlife refuges.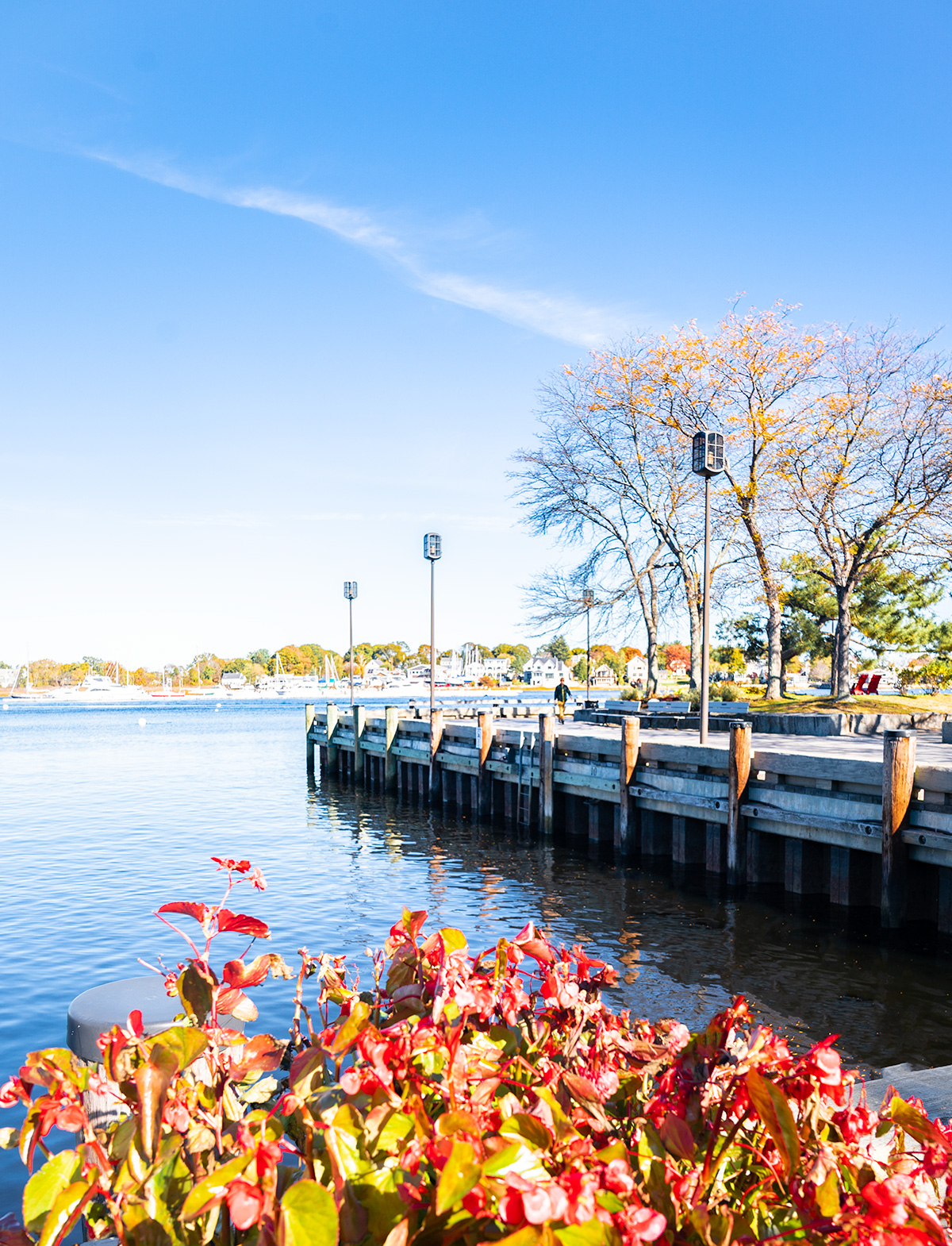 And downtown Newburyport is the ideal, picturesque New England town, complete with a boardwalk and harbor.
Throughout the fall foliage season, Newburyport is absolutely beautiful and bursting with autumn color!
We think a road trip to Newburyport is the one day trip you can't miss when you're in the Boston area.
Here's our complete itinerary for your Boston day trip to Newburyport in fall: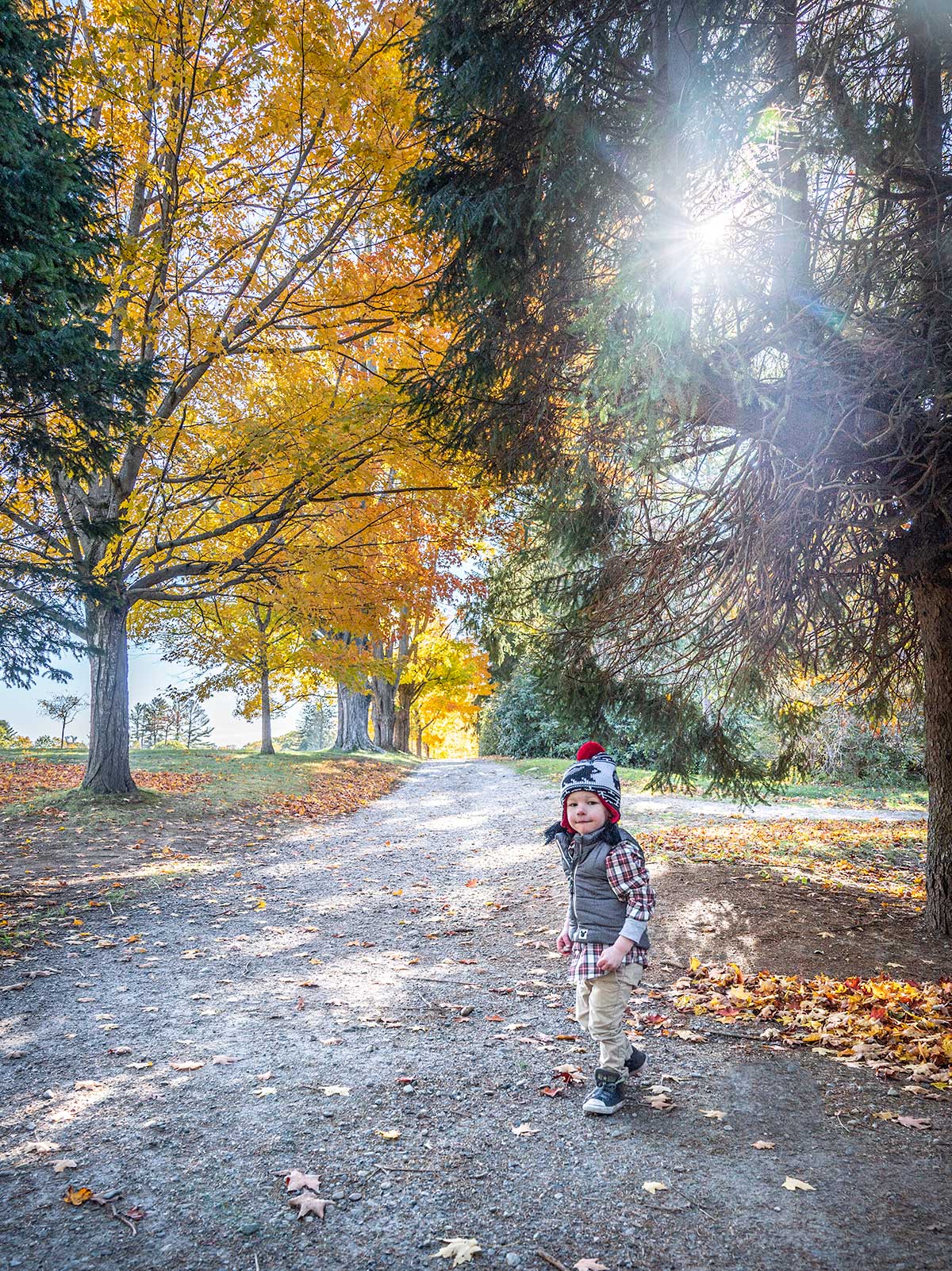 Day Trip Site #1: Maudslay State Park
74 Curzon Mill Rd, Newburyport, MA 01950
Begin your day trip from Boston by checking out the fall foliage!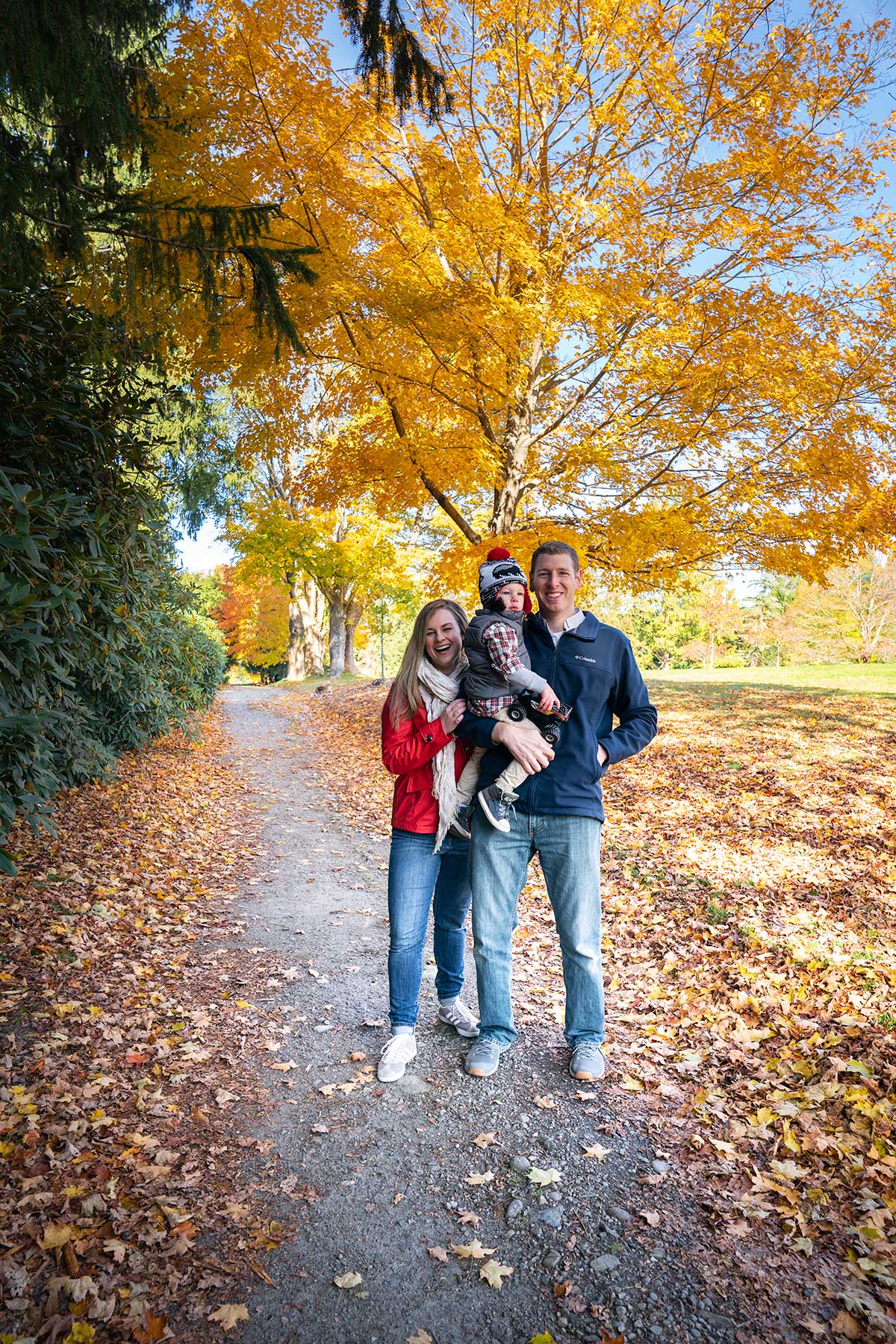 Sure, there's some vivid color in Boston in autumn.
But a gorgeous, natural state park like Maudslay really puts that fall color on full display.
Maudslay has miles of dirt paths through the woods.
During peak foliage season, you'll see trees and shrubs bursting in nearly ever shade of the rainbow: red, orange, yellow, green, even deep purple.
Pathways wander through heavily wooded areas, rolling hills, and to a scenic overlook that offers views of the Merrimack River.
Throughout the autumn season, Maudslay is one of my absolute favorite sites near Boston!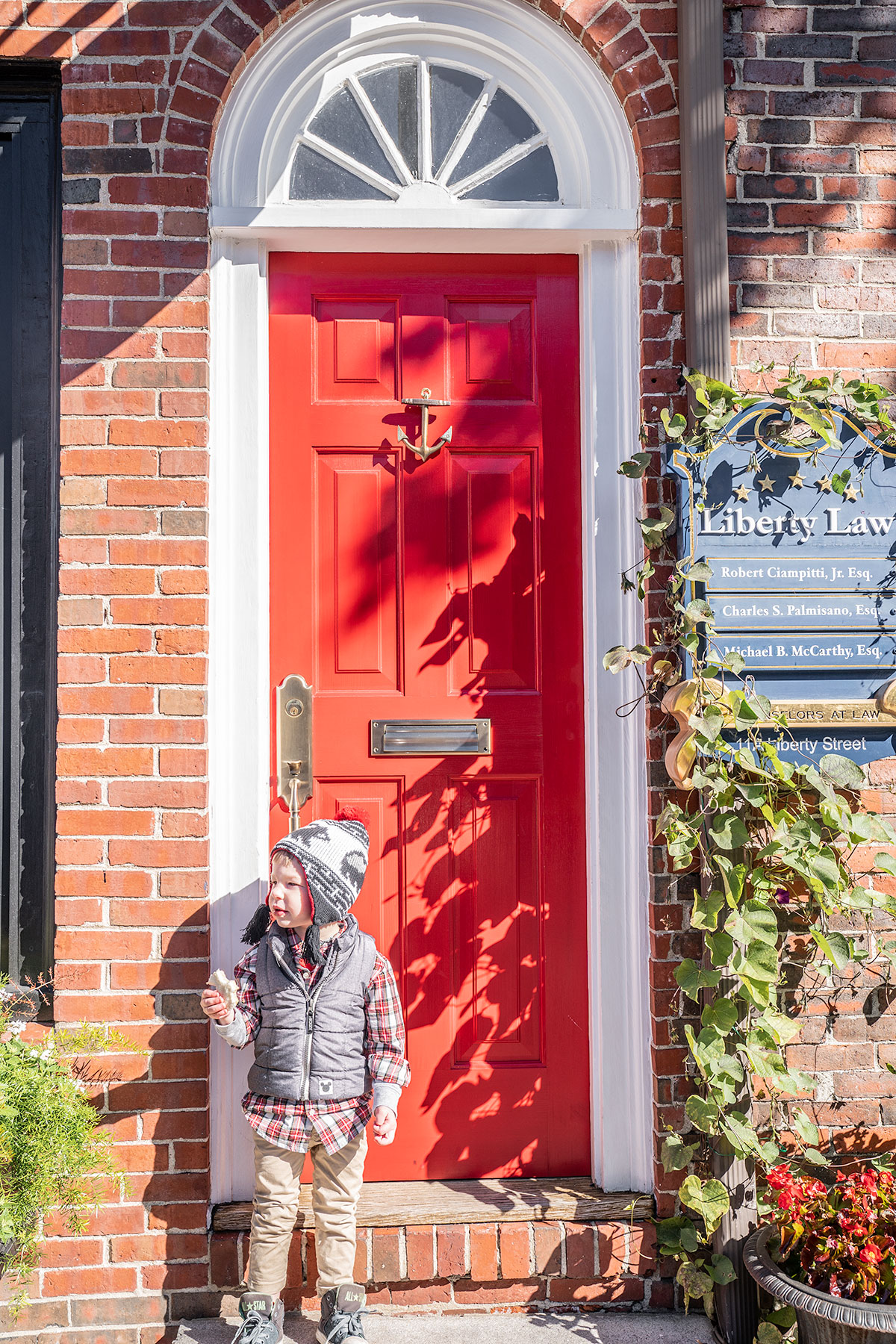 Day Trip Site #2: Downtown Newburyport
Green Street Lot, 2 Unicorn St, Newburyport, MA 01950
Next on your day trip, explore downtown Newburyport for some shopping.
Newburyport has a gorgeous downtown with cobblestone streets, beautiful red brick buildings, and flower boxes that line the shop windows.
The town really goes all out decorating for autumn too!
As you browse downtown, you'll find lots of local shops selling home decor, artwork, clothing, and souvenirs.
When you've had enough exploring and you've worked up an appetite, we recommend ordering lunch to go.
Then head down to the Waterfront Park to find a bench for a picnic lunch.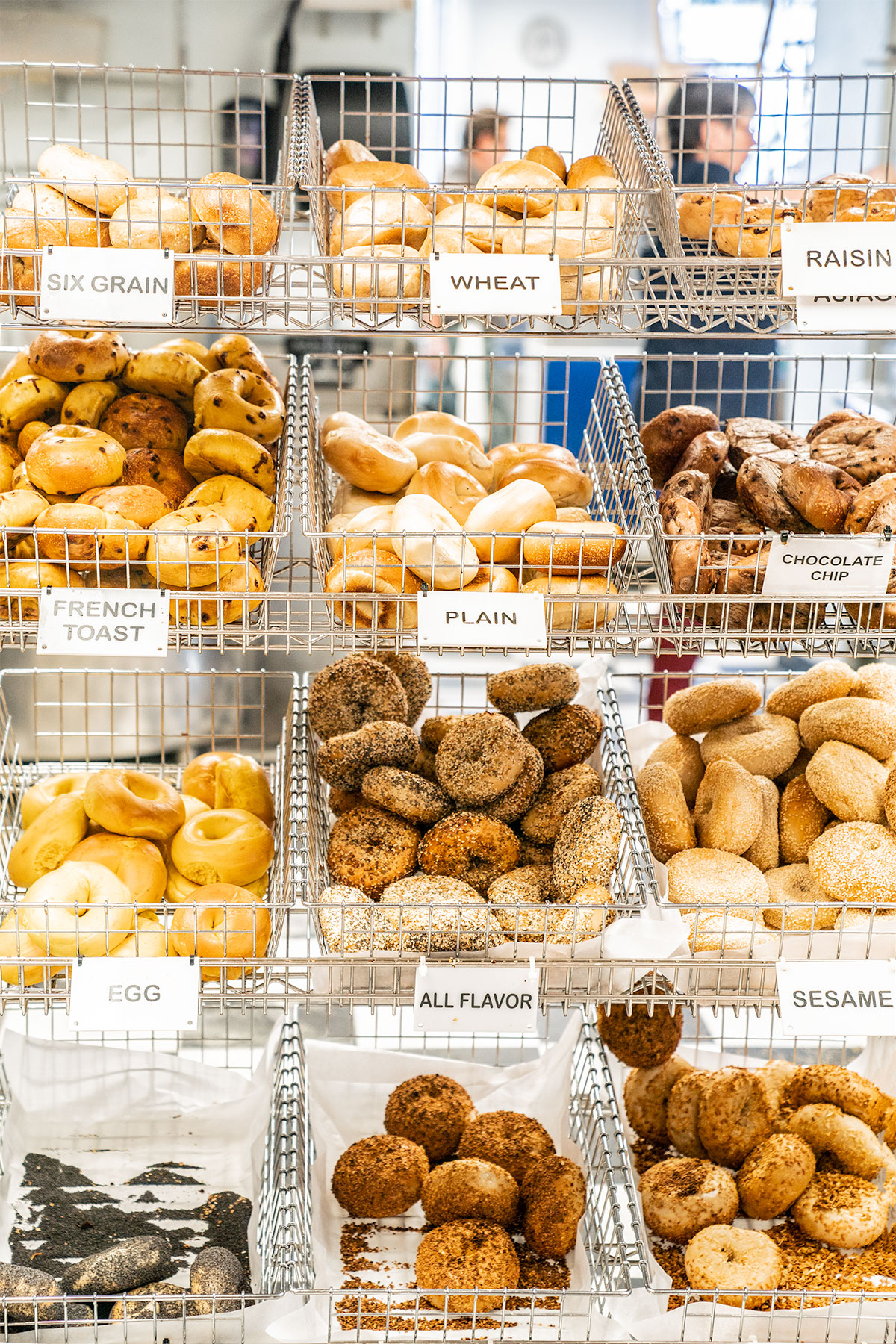 Here are two of our favorites for casual lunch spots (plus a bakery for dessert!):
11 Liberty St, Newburyport, MA 01950
Abraham's is really popular on weekend mornings, with lines out the door. This casual spot offers homemade bagels in a variety of flavors. They're baked fresh each morning on site. You can order bacon-egg-and-cheese breakfast sandwiches. Or there are a variety of options for lunch sandwiches with bagels as the bread.
88 State St, Newburyport, MA 01950
Lexie's is a local restaurant with the best burgers, fries, and shakes. I love their homemade black bean burgers and their fries with truffle salt, parmesan, and herbs.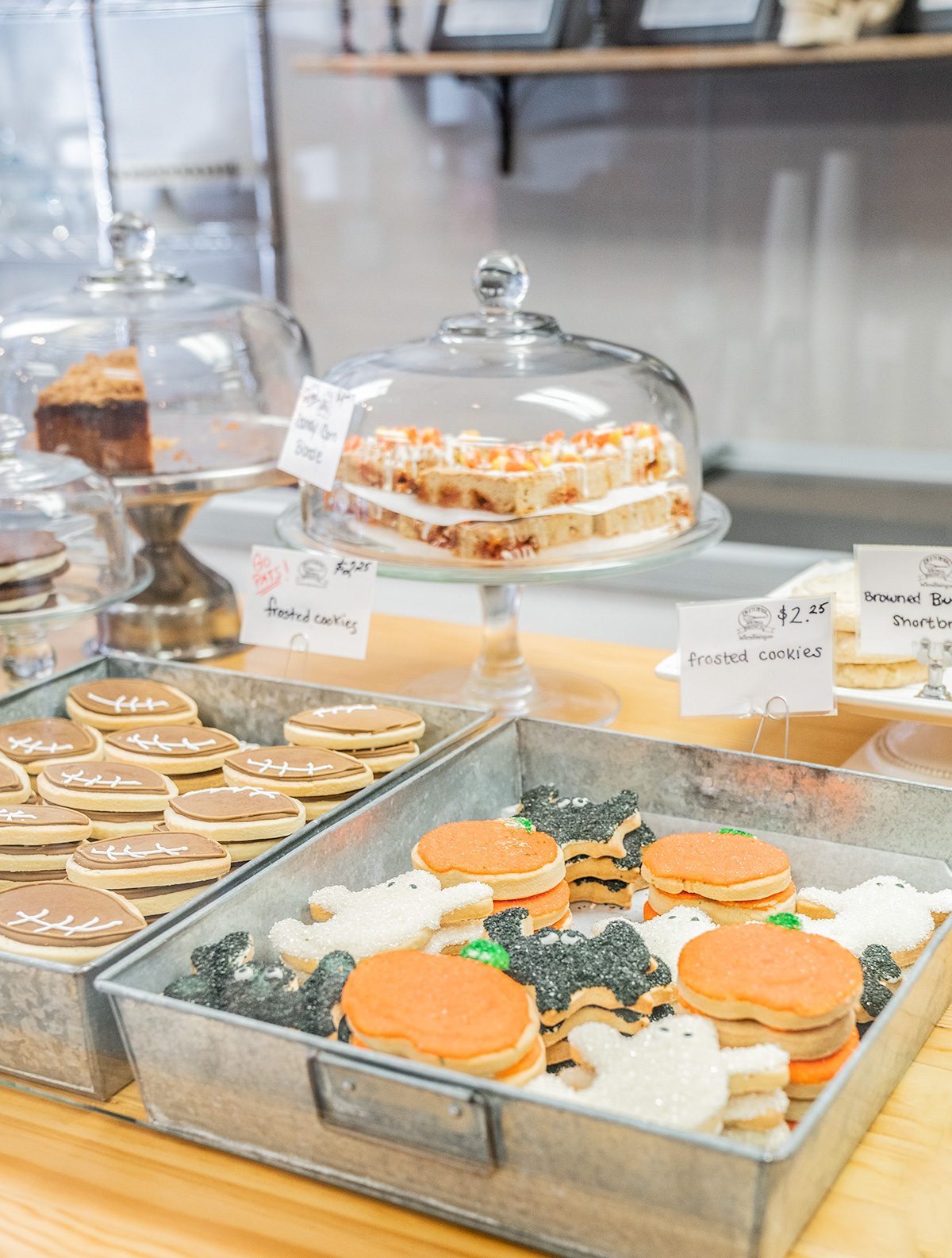 9 Liberty St, Newburyport, MA 01950
As I described in the intro to this article, Buttermilk Bakery is Trevor's favorite! This dessert shop has a wide selection of cookies, cupcakes, tarts, pies, and other sweet treats.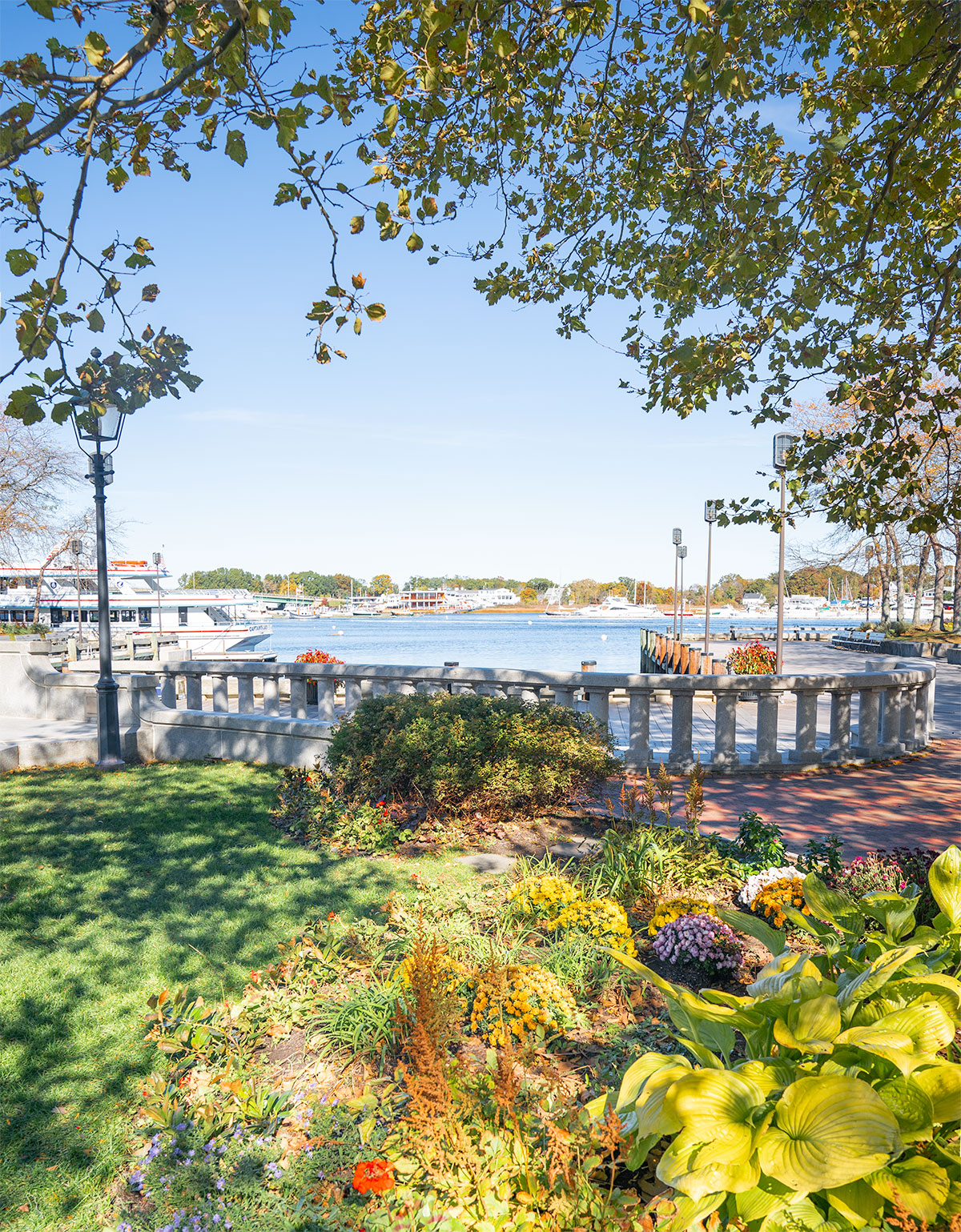 Day Trip Site #3: Newburyport Waterfront Park
36 Merrimac St, Newburyport, MA 01950
After you've grabbed some tasty food, head toward the water to check out the Newburyport Waterfront Park.
There's an endless boardwalk lined with benches where you can just sit, rest, and take in gorgeous views of the sailboat-filled harbor.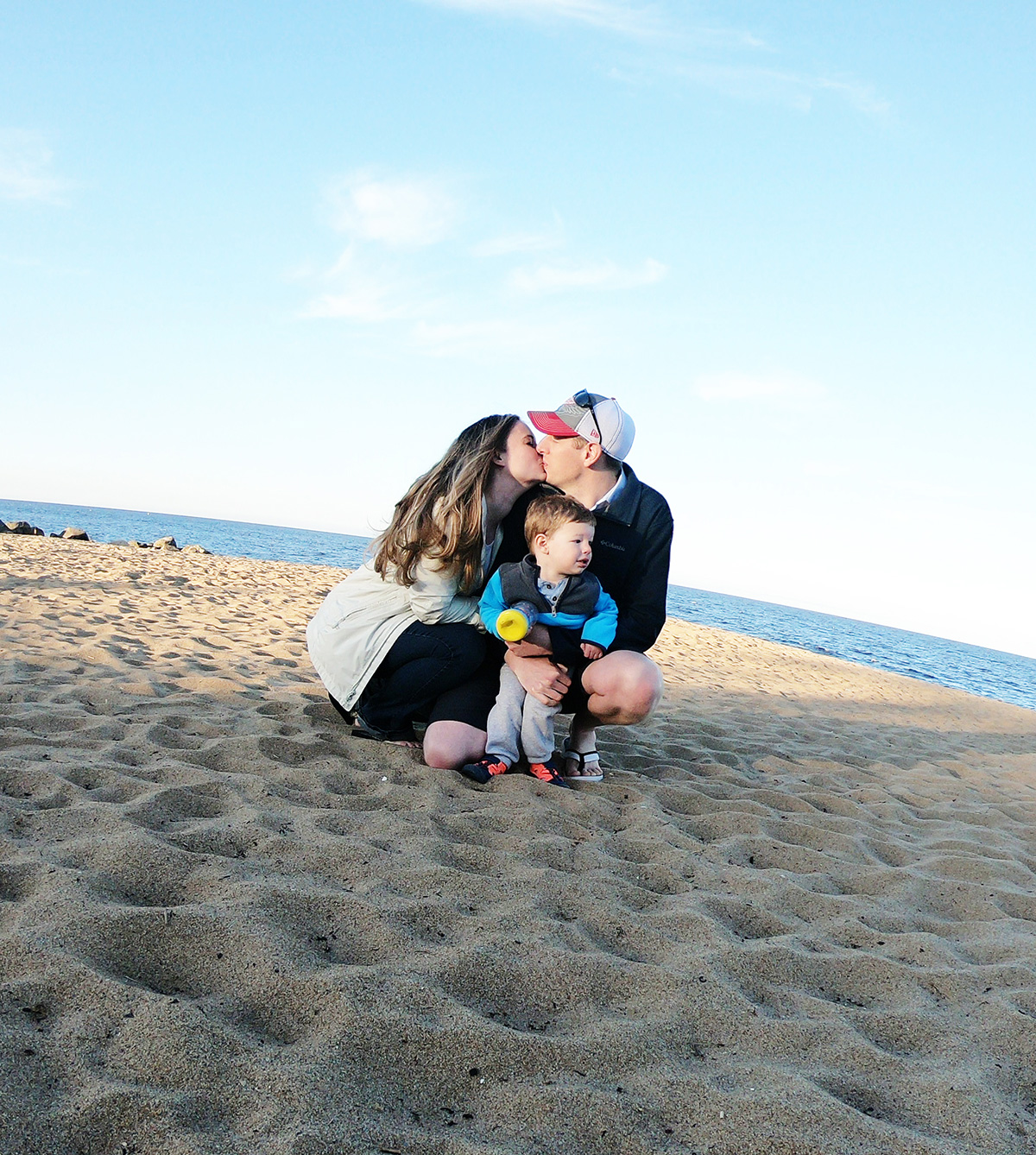 Day Trip Site #4: Plum Island Beach
Parking Lot 1, Refuge Rd, Newbury, MA 01951
Next, it's time to explore the Atlantic shoreline at Plum Island Beach.
It's tough to find an uncrowded, pristine beach near Boston.
But, since fall is low season in Newburyport, you should find gorgeous beaches that are mostly deserted.
The ocean waters will likely be far too cold to swim.
But it's a wonderful time of year to take a beach walk, and enjoy the calming views of the endless Atlantic Ocean.
Be sure to dress in layers with warm sweaters, windbreakers, and scarves. Most fall days by the ocean are really chilly!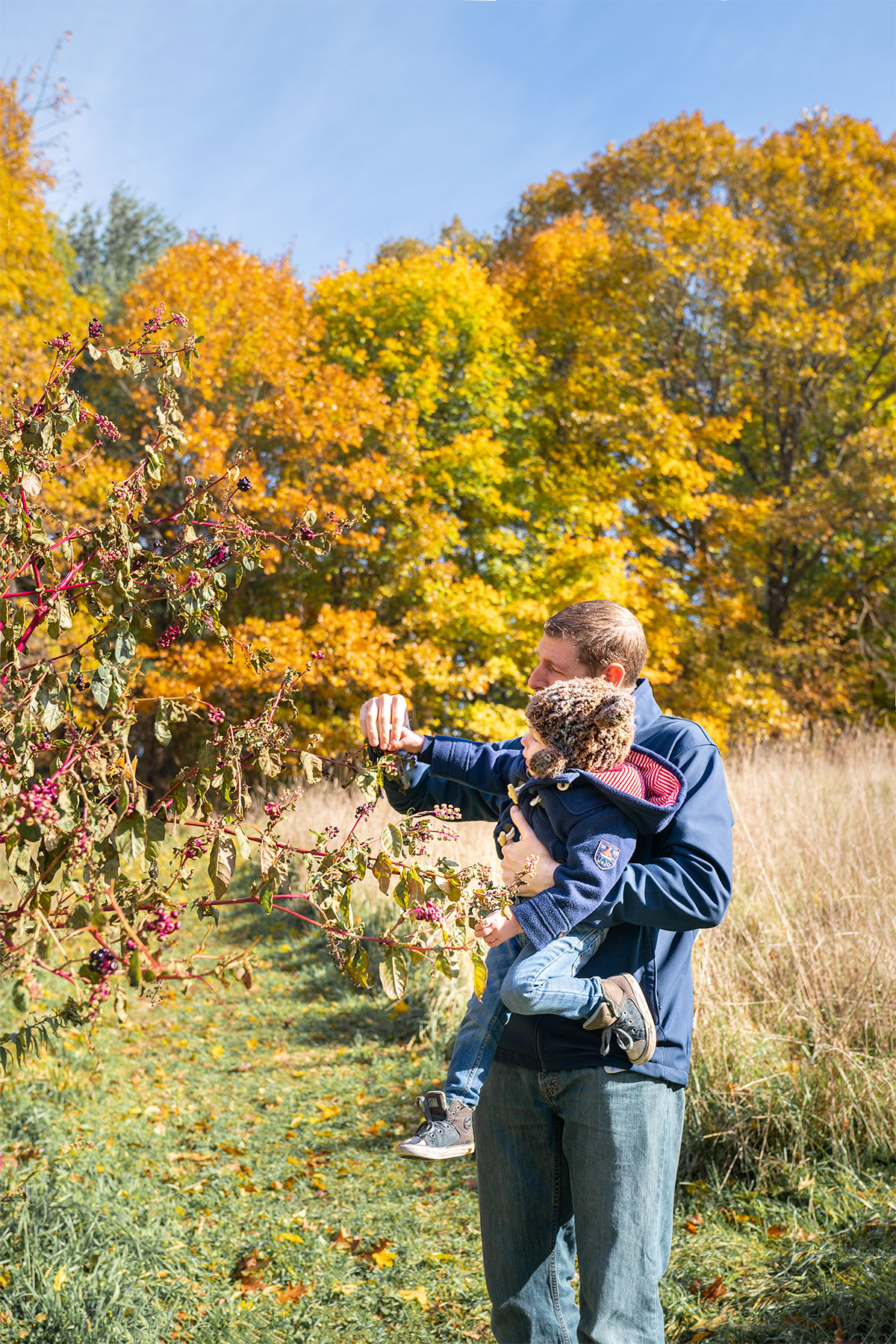 Day Trip Site #5: Old Town Hill
Old Town Hill Parking, Newman Rd, Newbury, MA 01951
Old Town Hill is quite a hidden gem.
It's unbelievably scenic, but you'll likely only pass a handful of other visitors during your time at Old Town Hill.
This nature reserve includes lots of wooded paths.
Plus trails through the beautifully preserved salt marshes.
There's an easy, half-mile hike to a scenic overlook.
It's slightly uphill, but you're rewarded at the end with endless views that stretch over the fall foliage to the Atlantic shoreline beyond.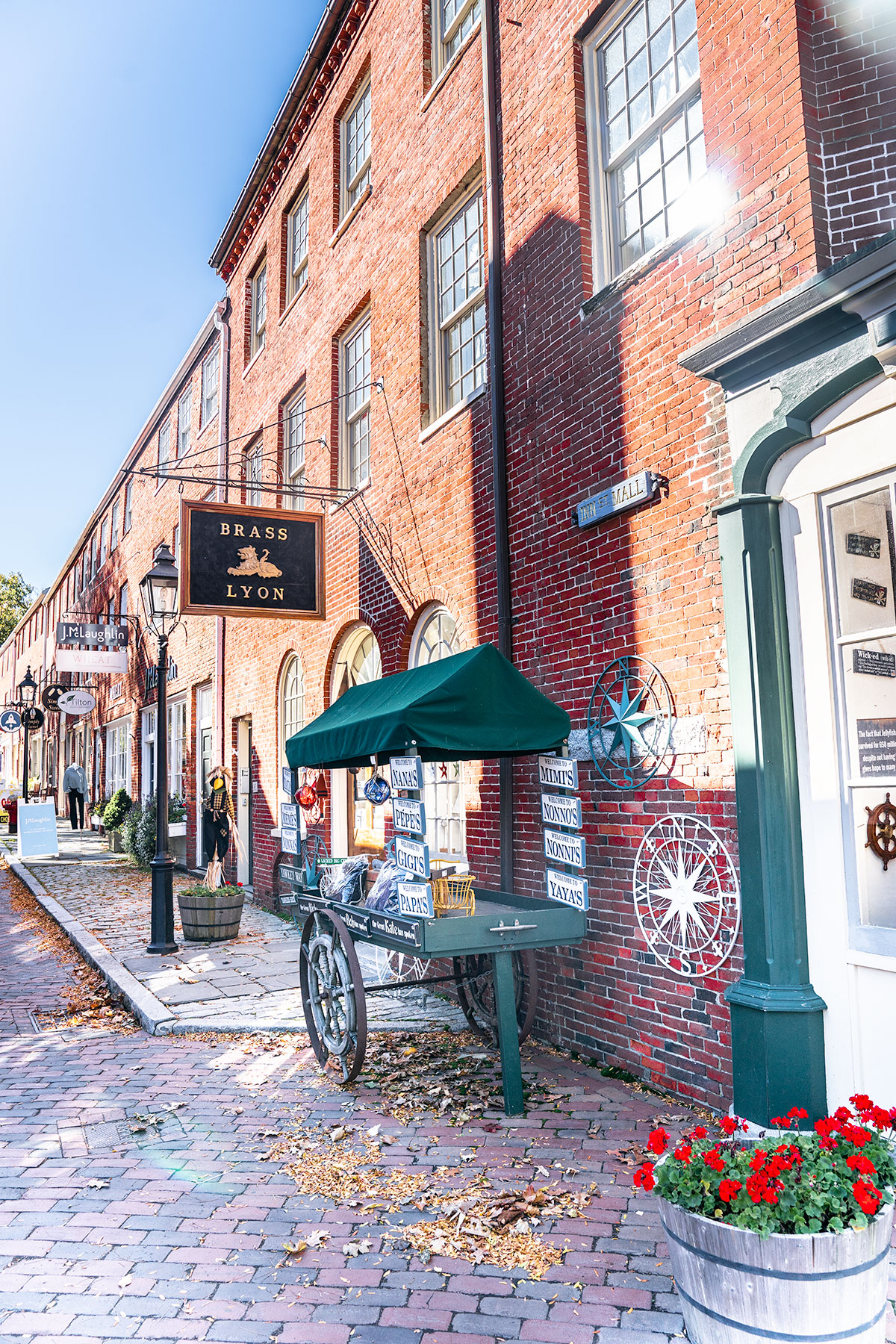 Day Trip Site #6: Dinner in Newburyport
Green Street Lot, 2 Unicorn St, Newburyport, MA 01950
We recommend ending your Boston day trip by returning to downtown Newburyport for dinner.
Here are some of our favorite restaurants for dinner in Newburyport:
26 Green St, Newburyport, MA 01950
This is our favorite restaurant in Newburyport when we're looking for a higher end steakhouse. In addition to steak, Mission Oak also has lots of great seafood dishes on their menu. Chris likes the filet mignon with port wine demi glaze and I love the seared scallops with parmesan risotto.
40 Merrimac St, Newburyport, MA 01950
This is one of our favorite spots in Newburyport for more casual (but still upscale) pub food. The interior is beautiful, with heavy wood beams and nautical decor. On warmer days, the spacious outdoor deck is popular. There are burgers and sandwiches on the menu, plus lots of delicious seafood dishes.
31 Water St, Newburyport, MA 01950
The Poynt has beautiful, modern decor and lots of options for local and in-season small plates and wood fired pizzas. There are also a lot of seafood options – from lobster stew with sherry creme fraiche, to wood fired oysters with chipotle lime butter, to seared scallops with barley fried rice.
Here are some FAQs about an autumn day trip from Boston to Newburyport:
When Is Peak Fall Foliage Season In the Boston/Newburyport Area?
Peak foliage happens later in the season on the coast of Massachusetts. Normally, foliage is at its peak in very late October. But the timing is different each year, depending upon the weather. I love using this Live Fall Foliage Map for accurate and current fall foliage information.
Will There Be Traffic On My Drive From Boston to Newburyport (And Vice Versa)?
Newburyport is located about 35 miles north of Boston. So conveniently, you shouldn't encounter any traffic driving north in the morning. And you also shouldn't hit any traffic driving into the city in the evening. And you should see plenty of beautiful foliage along the highway. Of course, Boston is a very heavily trafficked city, so random events (accidents and construction) can cause traffic jams.
Where Can I Find Parking In Downtown Newburyport?
Finding parking in downtown Newburyport can be challenging, especially on weekends. There are two large parking lots to check out. At least one should have a few open spaces. Try The Waterfront Trust Parking Lot and the Green Street Parking Lot.
What Should We Wear?
Weather in the Boston/Newburyport area is normally quite chilly in late October, but New England weather can vary widely (even within one day)! We'd recommend dressing in layers to stay prepared for anything: sweater or sweatshirt, jacket, scarf, and hat. Also be sure to wear runners or walking shoes. Old Town Hill and Maudslay State Park include dirt paths and hills to climb.
Pin on Pinterest: