Here are the top 7 reasons why we think every family with kids should visit this incredibly scenic town in Massachusetts in fall…
When you think about a dream trip to Massachusetts in fall, what comes to mind?
For me, there are so many things.
Maybe a quaint little downtown filled with cobblestone streets and shops that are decorated with pumpkins and autumn flowers.
Maybe a wooded trail just bursting with autumn color, with trees in shades of bright yellow and vivid red.
Maybe a harbor on the Atlantic, with sailboats swaying on gentle waves and orange fall foliage lining the shores.
If these words are speaking to you, I've got the ideal Massachusetts town for your next family trip…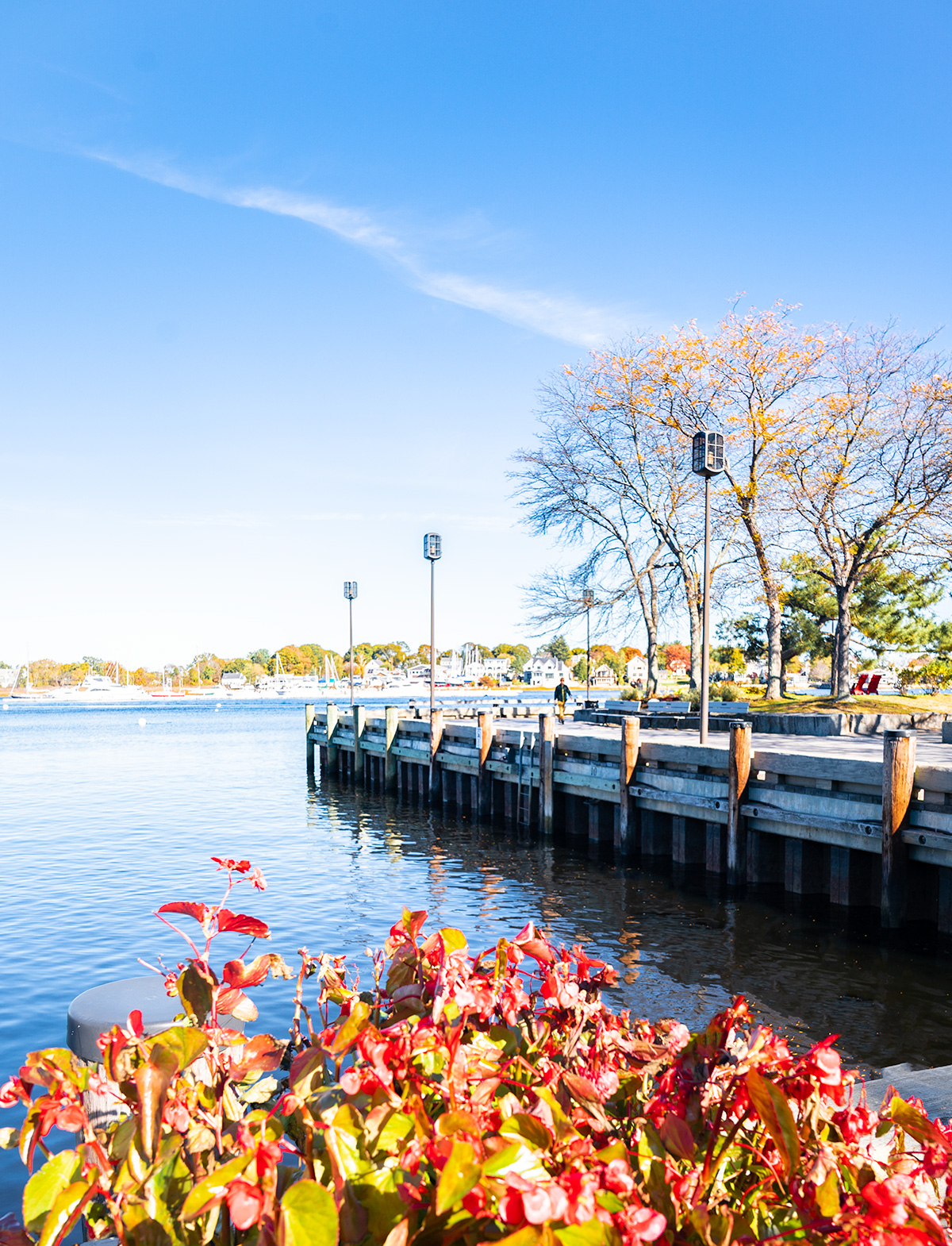 It's Newburyport, Massachusetts!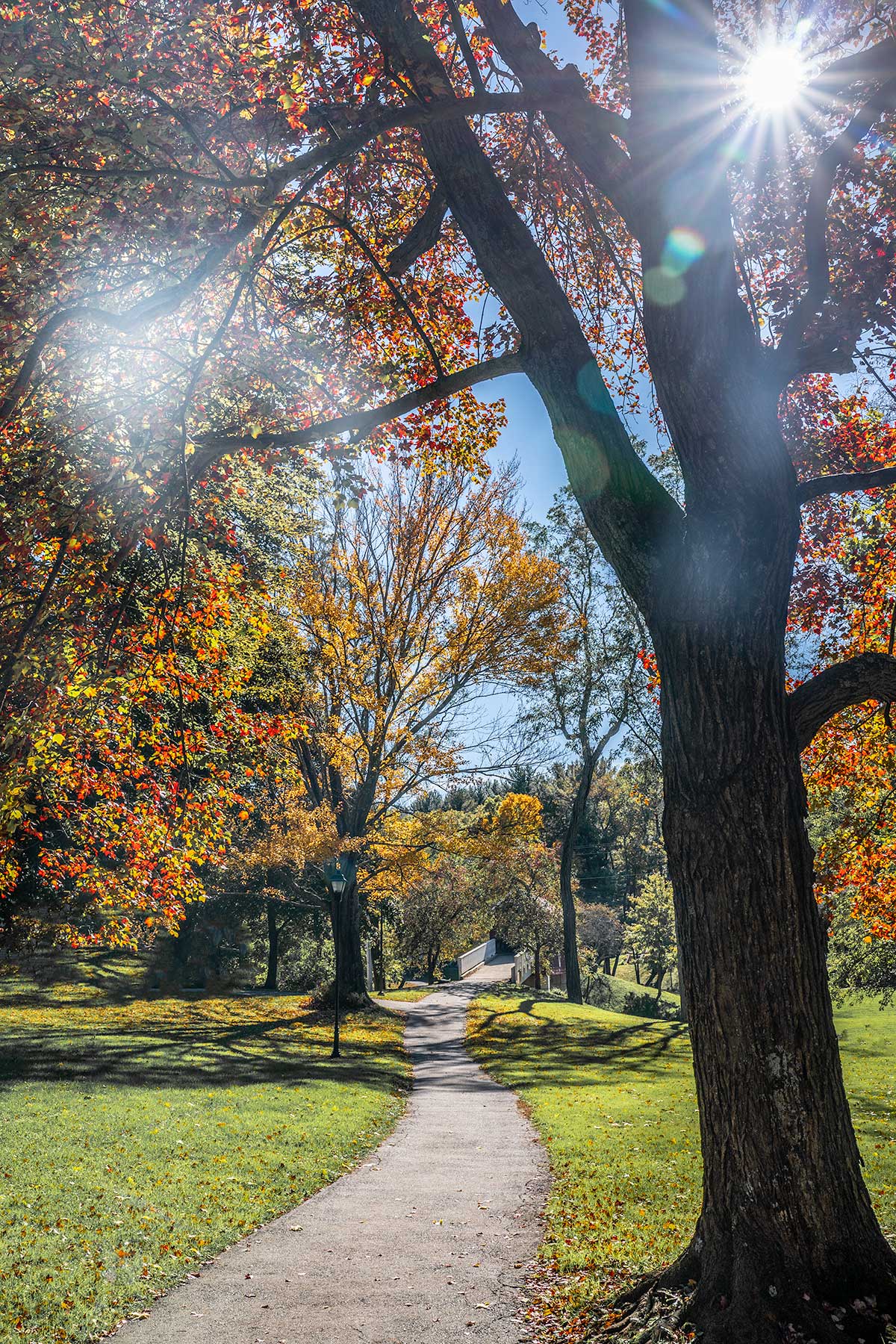 In my mind, this classic New England town checks every box for a dream fall trip to Massachusetts.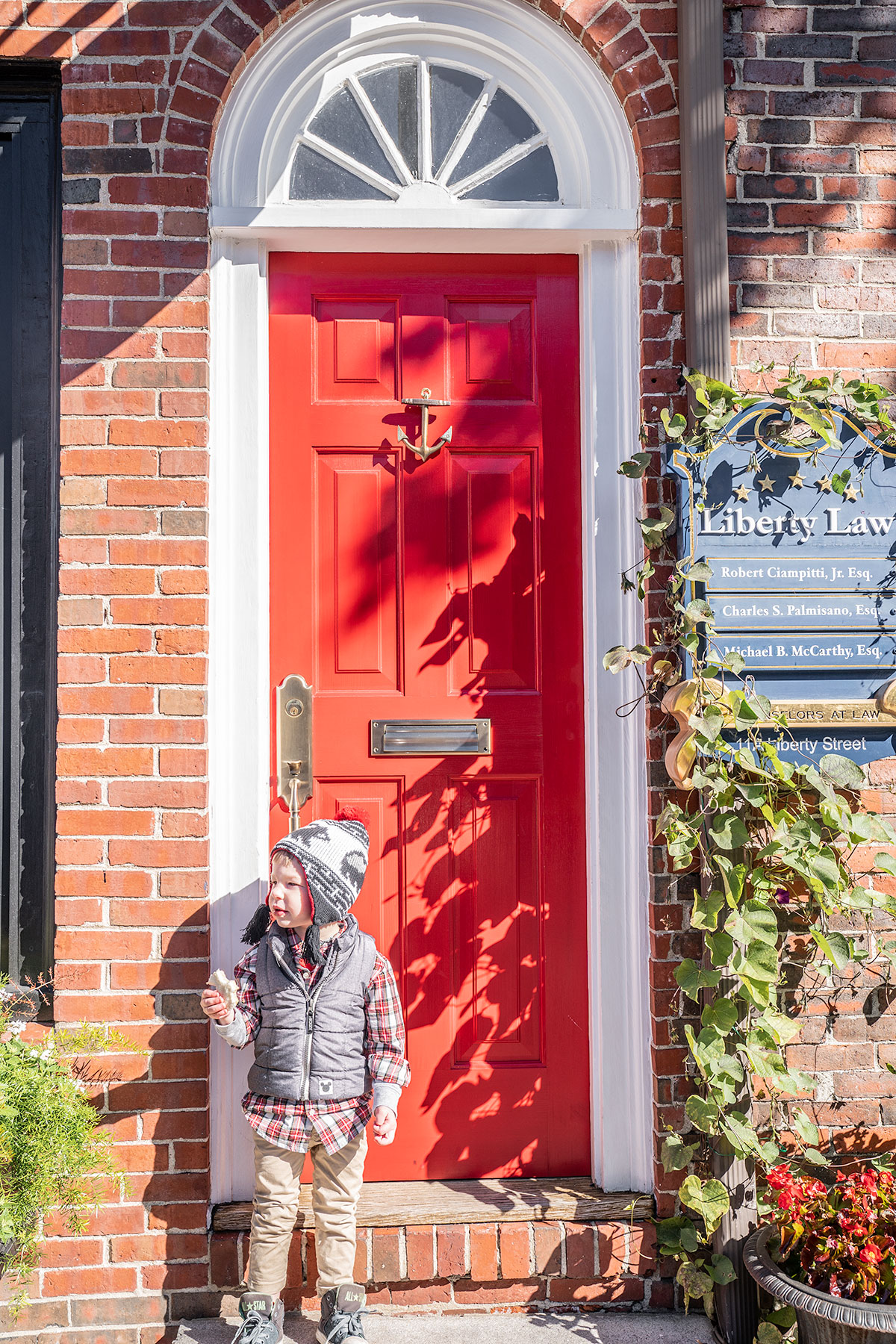 And parents, here's something you'll likely notice as you explore Newburyport: strollers everywhere!
Plus young kids clutching their parents' hands as they wander the cobblestone streets.
There's a reason for this.
Newburyport is an ideal town for kids and families, for many reasons.
Here are the top 7 reasons why we think every family should visit Newburyport, Massachusetts in fall: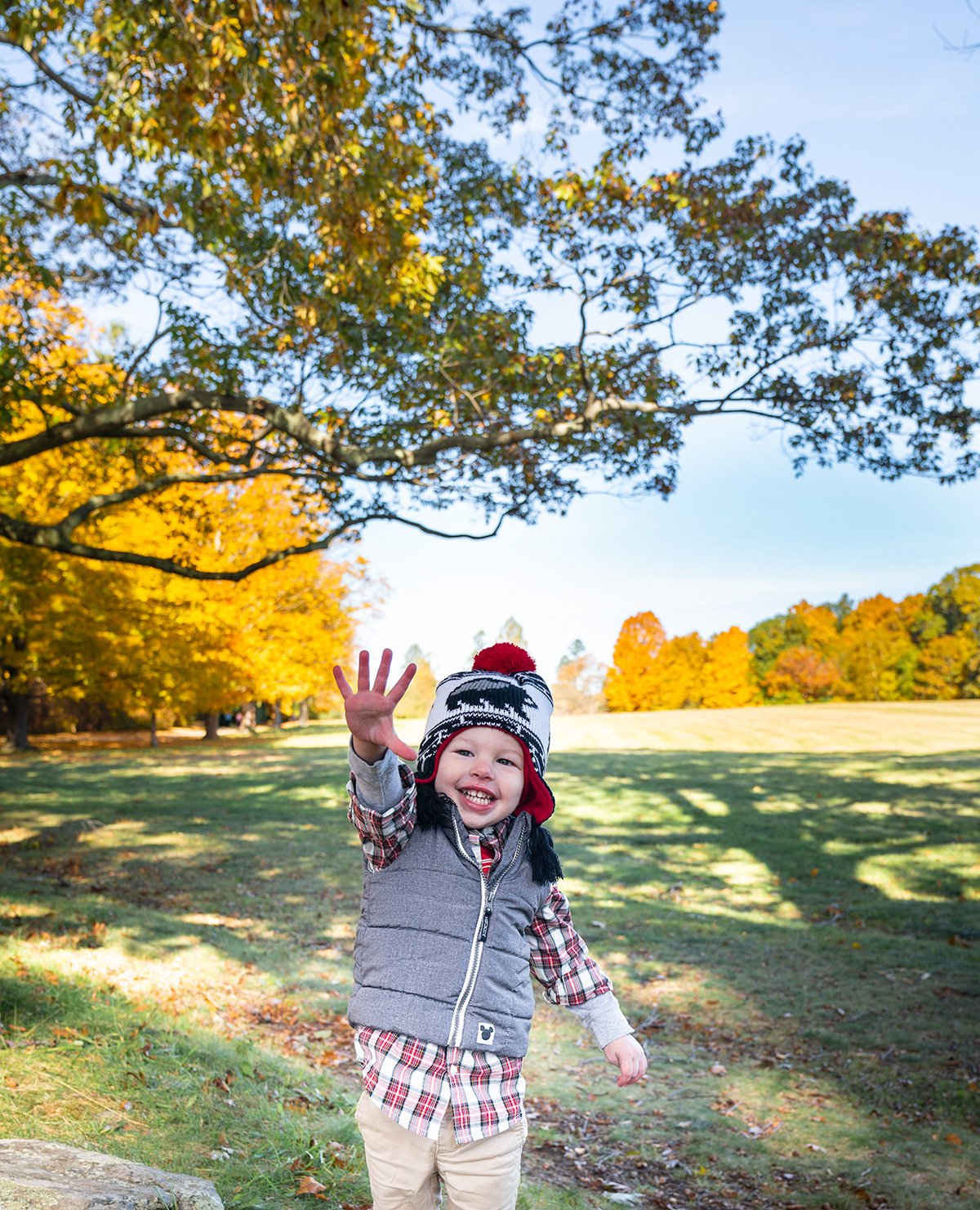 Reason #1 For Families To Visit Newburyport in Fall: Easy Trip To/From Boston
Newburyport is located about 35 miles north of Boston.
So it's an easy one-hour road trip from the city.
And, because Newburyport is north of Boston, it's unlikely you'll encounter traffic during your drive.
The Cape is another popular Massachusetts spot in autumn, but it's further from Boston and the route from the city is normally backed up for miles.
Parents with young kids know: quick and traffic-free road trips take a lot of stress out of family travel!
Reason #2 For Families to Visit Newburyport in Fall: Ideal Downtown
Downtown Newburyport is basically bursting with classic New England charm.
Picture cobblestone walkways, gorgeous red brick buildings, and local shops and restaurants that go all out with the autumn decor.
Unlike the chaos of Boston streets, Newburyport is typically very peaceful.
So families love spending time in the downtown area.
You'll likely see kids everywhere.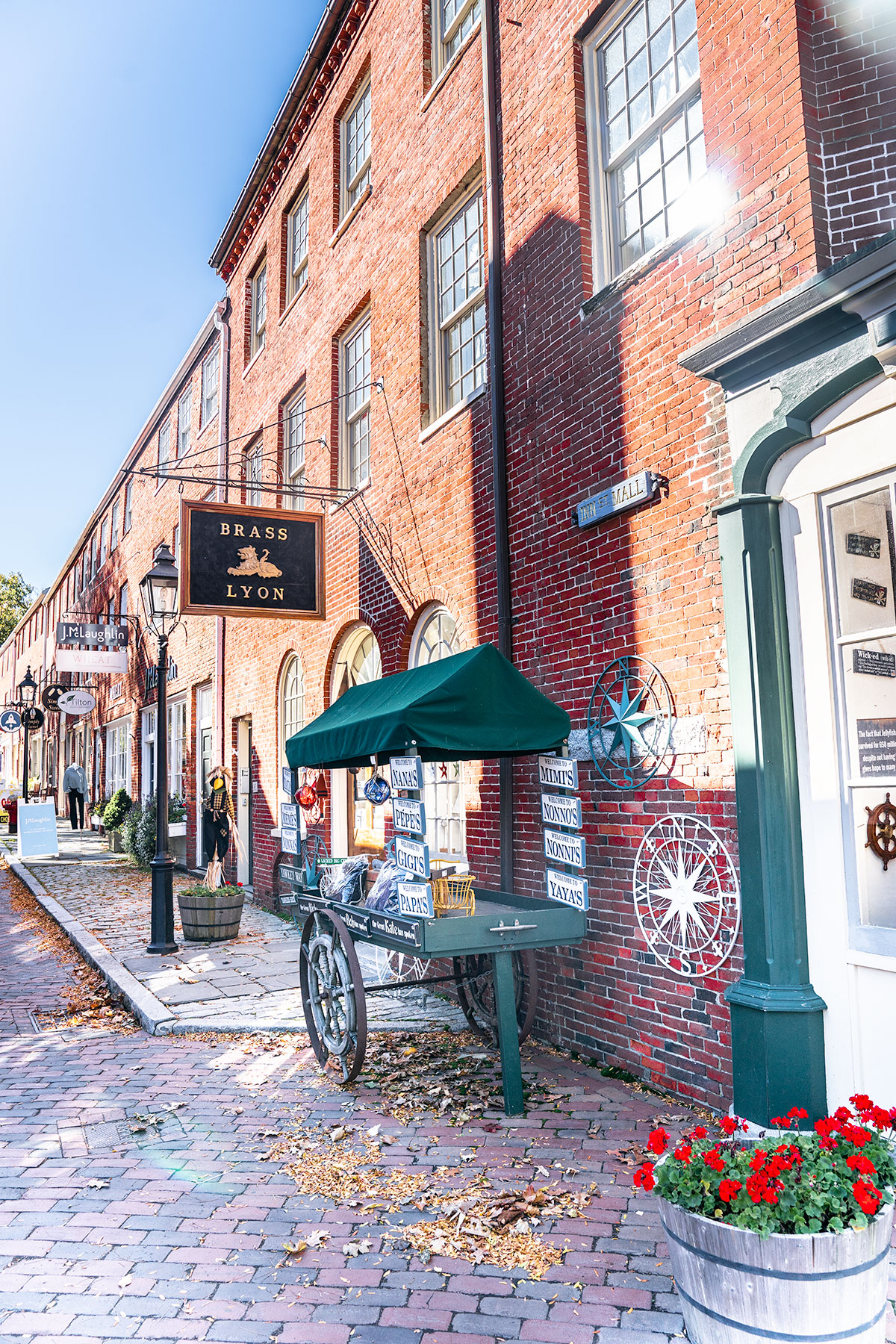 There's a main square and several pedestrian-only walkways throughout the downtown area. So kids have space to explore and run free.
Reason #3 For Families to Visit Newburyport in Fall: Family Friendly Local Spots
Speaking of downtown Newburyport, the area has handfuls of local shops and restaurants that are ideal for kids and families.
Here are some of Trevor's favorite local spots in Newburyport:
88 State St, Newburyport, MA 01950
This is a local spot focusing on fresh and natural ingredients. Trevor is a huge fan of this casual diner because here's what's on the menu: burgers, grilled cheese sandwiches, fries, and milkshakes. What's not to love?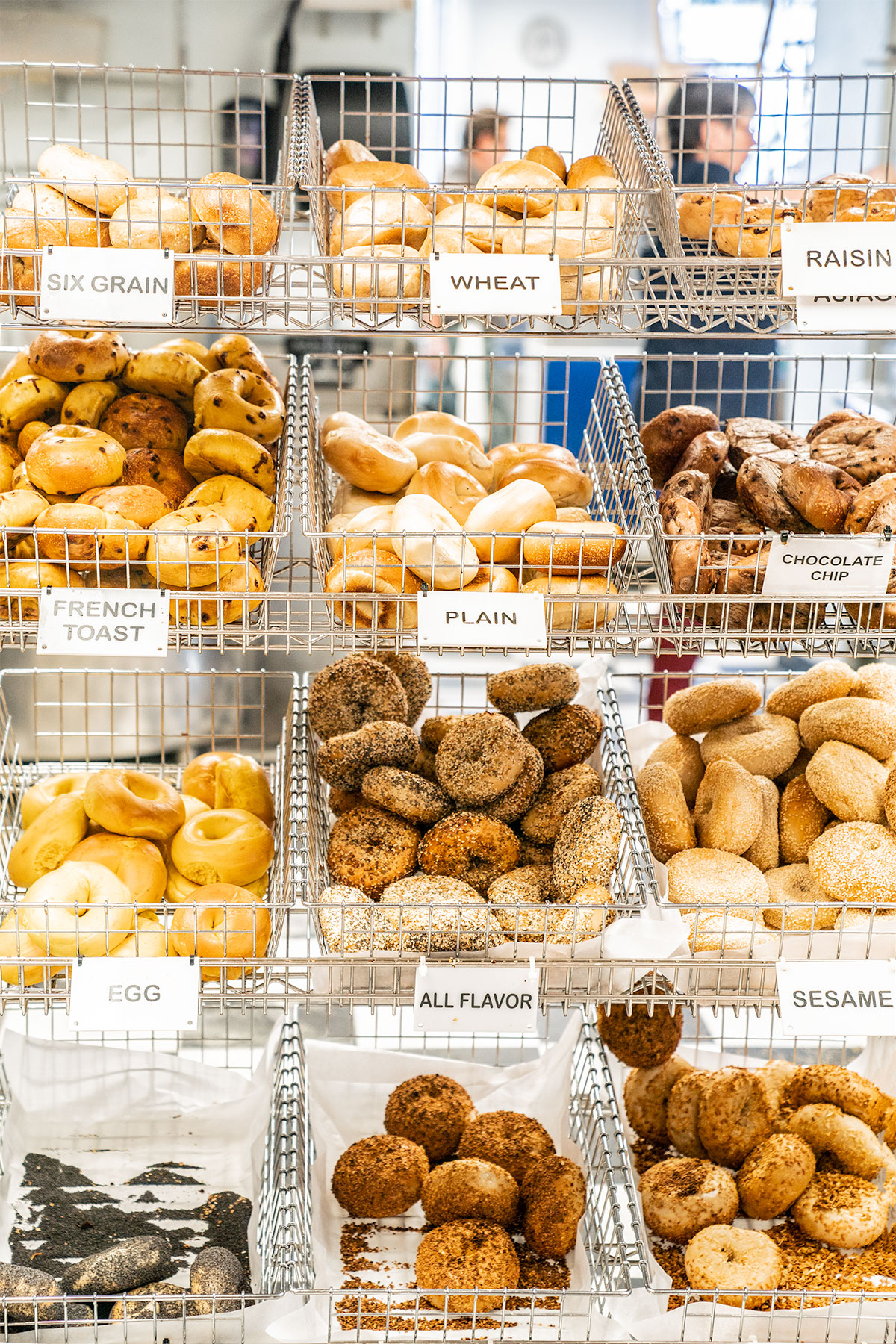 11 Liberty St, Newburyport, MA 01950
Abraham's serves freshly made bagels in a wide variety of flavors. It's a popular spot that often has long lines on weekend mornings. We love ordering their bagel sandwiches for lunch. You can order BLTs, turkey sandwiches, egg or chicken salad, etc. on your choice of bagel.
40 Merrimac St, Newburyport, MA 01950
Black Cow is a great casual pub for families. The decor is beautiful but casual, and the menu has lots of choices. Specialties include sandwiches, burgers, and seafood dishes. There's a great kid's menu too.
50 State St, Newburyport, MA 01950
Agave is a casual Mexican restaurant that's very family friendly. You'll likely see lots of high chairs at tables here! The food is so delicious too. We love the table side guacamole, the burritos, and the super flavorful Mexican rice with refried beans.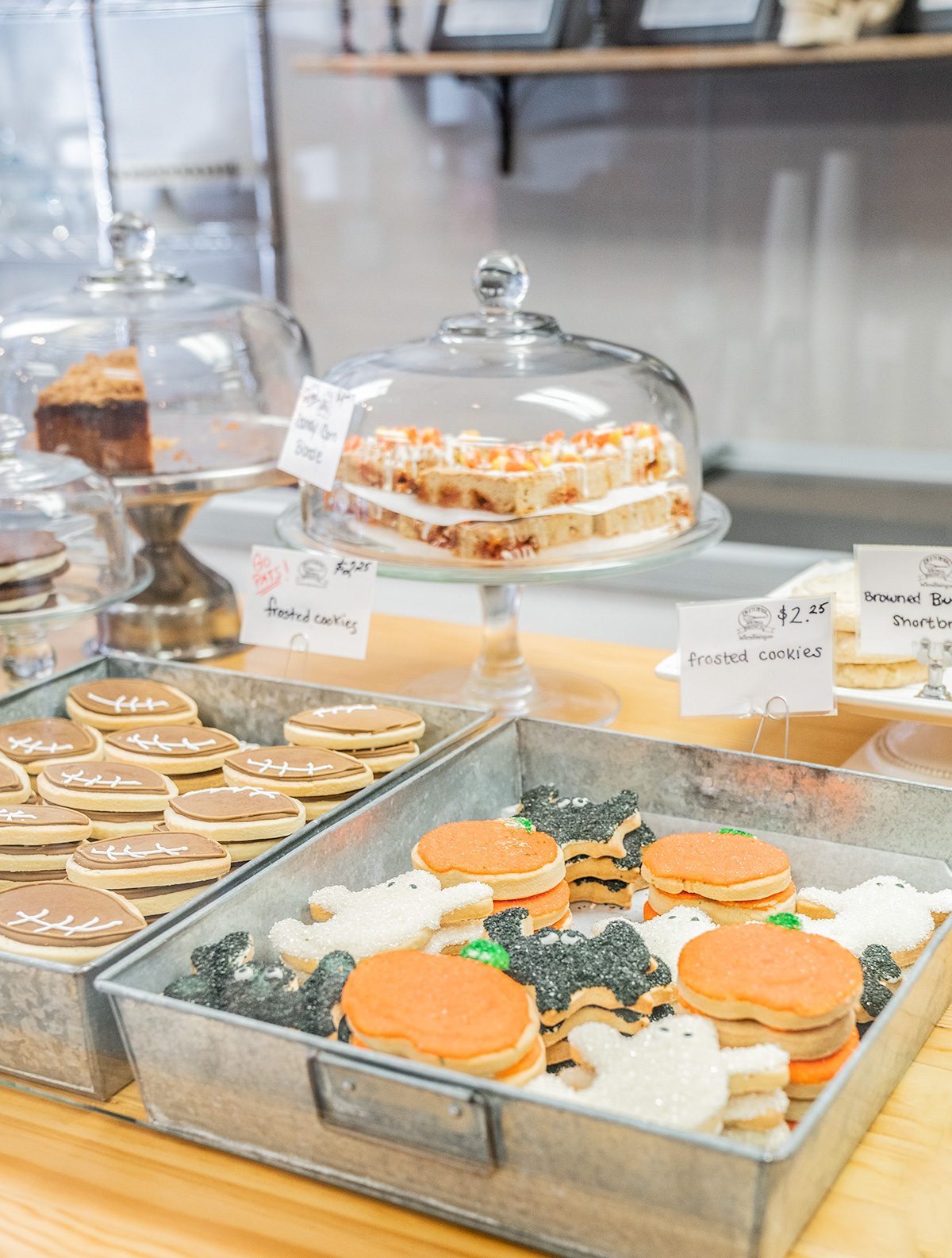 9 Liberty St, Newburyport, MA 01950
Trevor's favorite spot in town, hands down, this bakery serves up a wide variety of from-scratch treats. There are lots of cupcakes, cookies, cakes, pies, and dessert bars for sale.
31 Market Square, Newburyport, MA 01950
The Dragon's Nest is a local toy store with all the classic toys. Plus lots of choices for educational toys, books, puzzles, and games.
Reason #4 For Families To Visit Newburyport in Fall: Waterfront Park
The Waterfront Park is another part of downtown Newburyport that's really popular with families.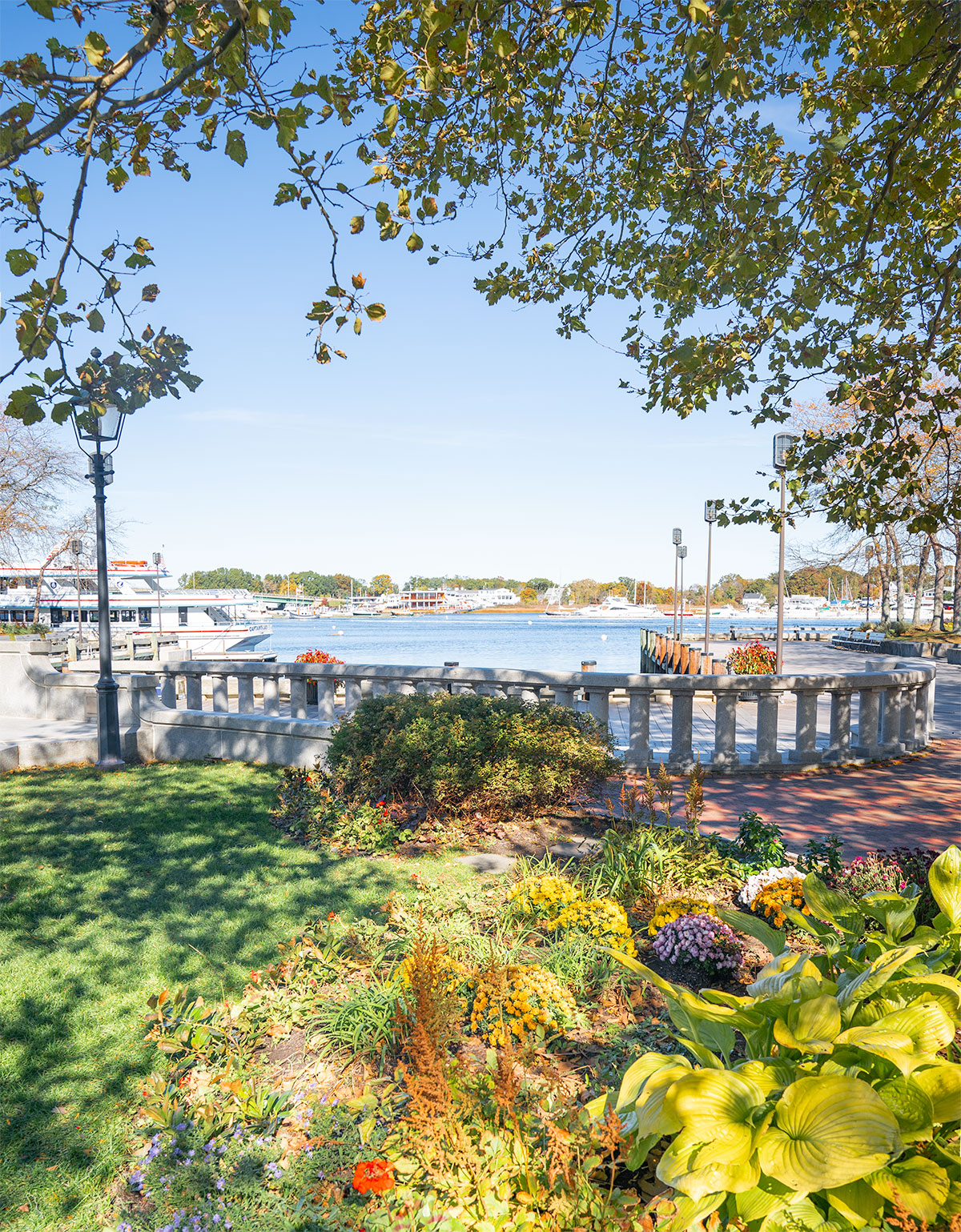 There are wide open grassy fields overlooking gorgeous Newburyport harbor.
Trevor loves running, full speed, through this park!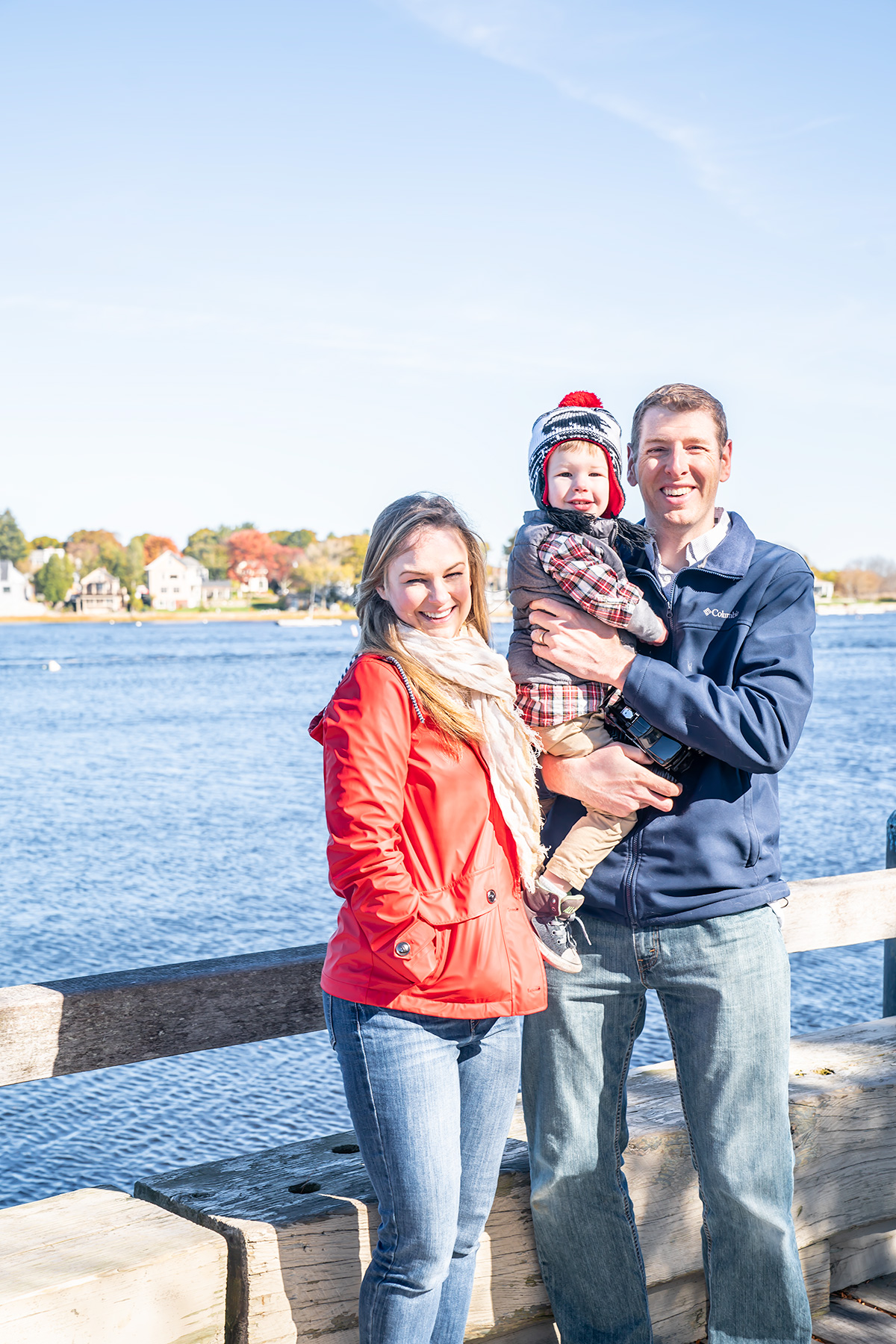 Plus, the Waterfront Park includes a really long boardwalk with scenic harbor views.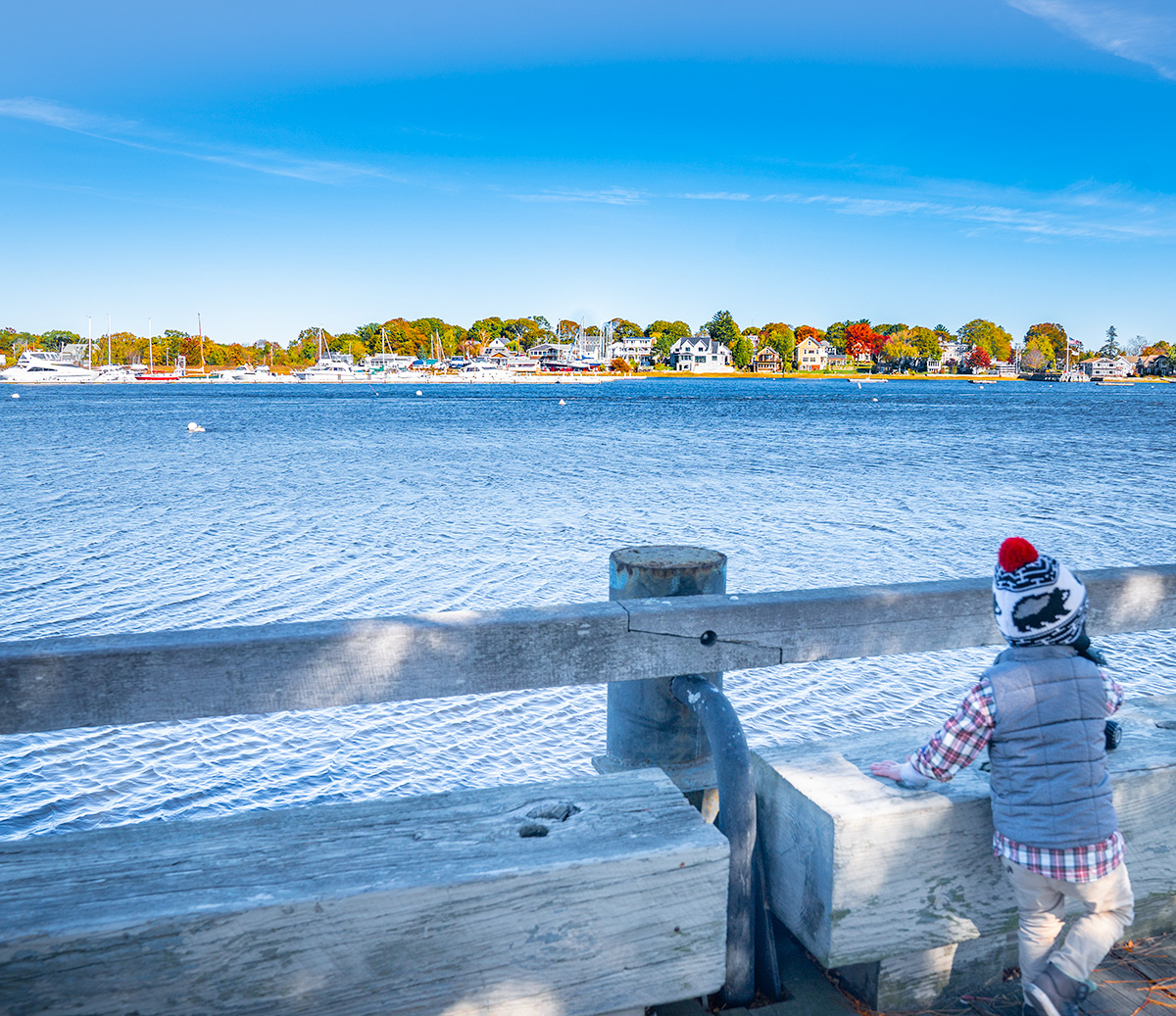 You can stroll the pier while taking in beautiful views of the vivid fall foliage that lines the shores.
Reason # 5 For Families to Visit Newburyport in Fall: State Parks and Nature Reserves
There's one particular reason why I love Newburyport so much. It's just an hour from Boston, but it feels worlds away from big city life.
There are so many nature reserves and state parks in this area.
Here are three of our favorite scenic, natural spots in Newburyport: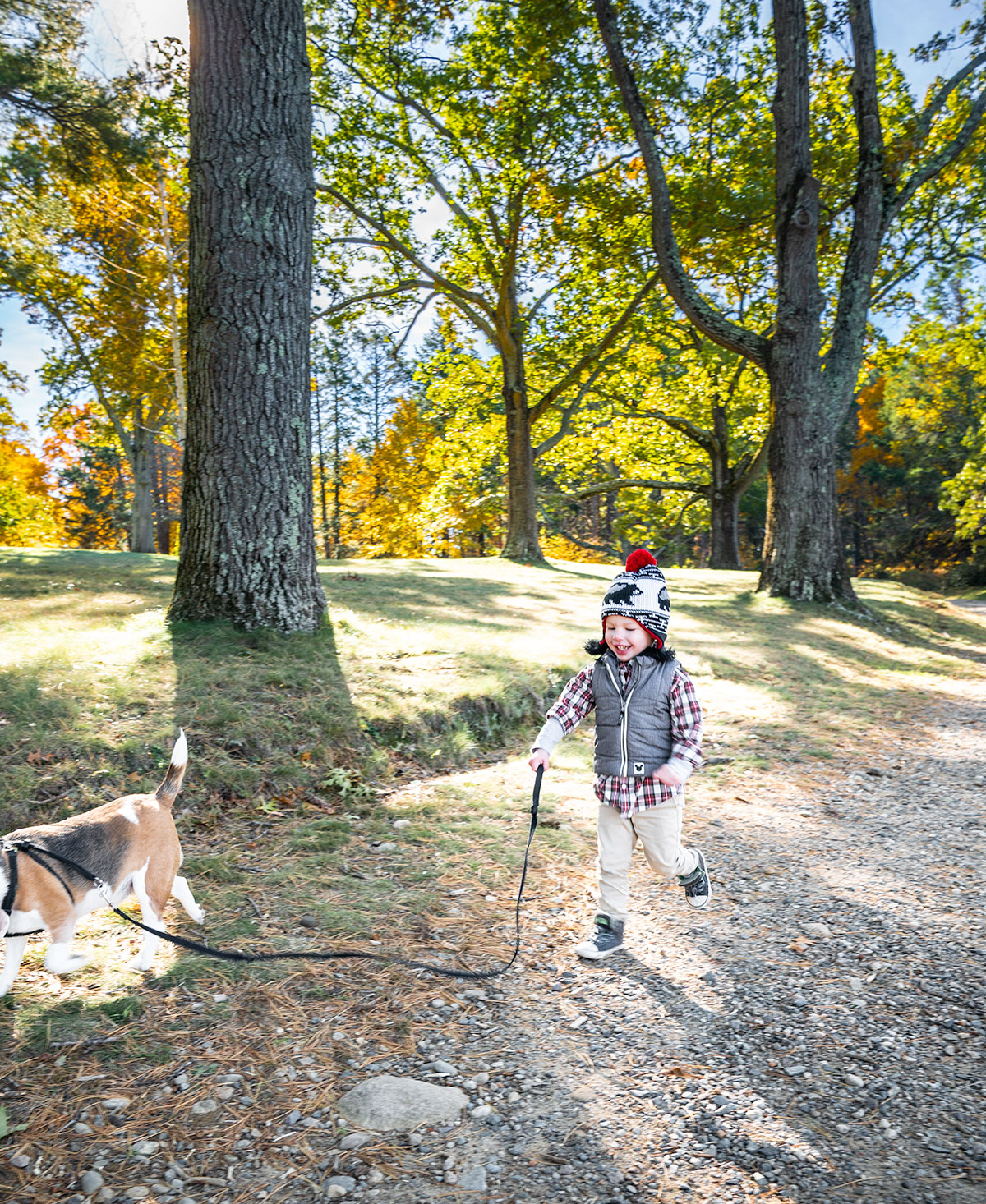 74 Curzon Mill Rd, Newburyport, MA 01950
Here you'll find open fields, rolling hills, and miles of winding paths through the natural woodlands of Massachusetts.
It's breathtaking in fall.
My favorite trail leads toward the Merrimack River and has incredible water views in addition to the fall foliage.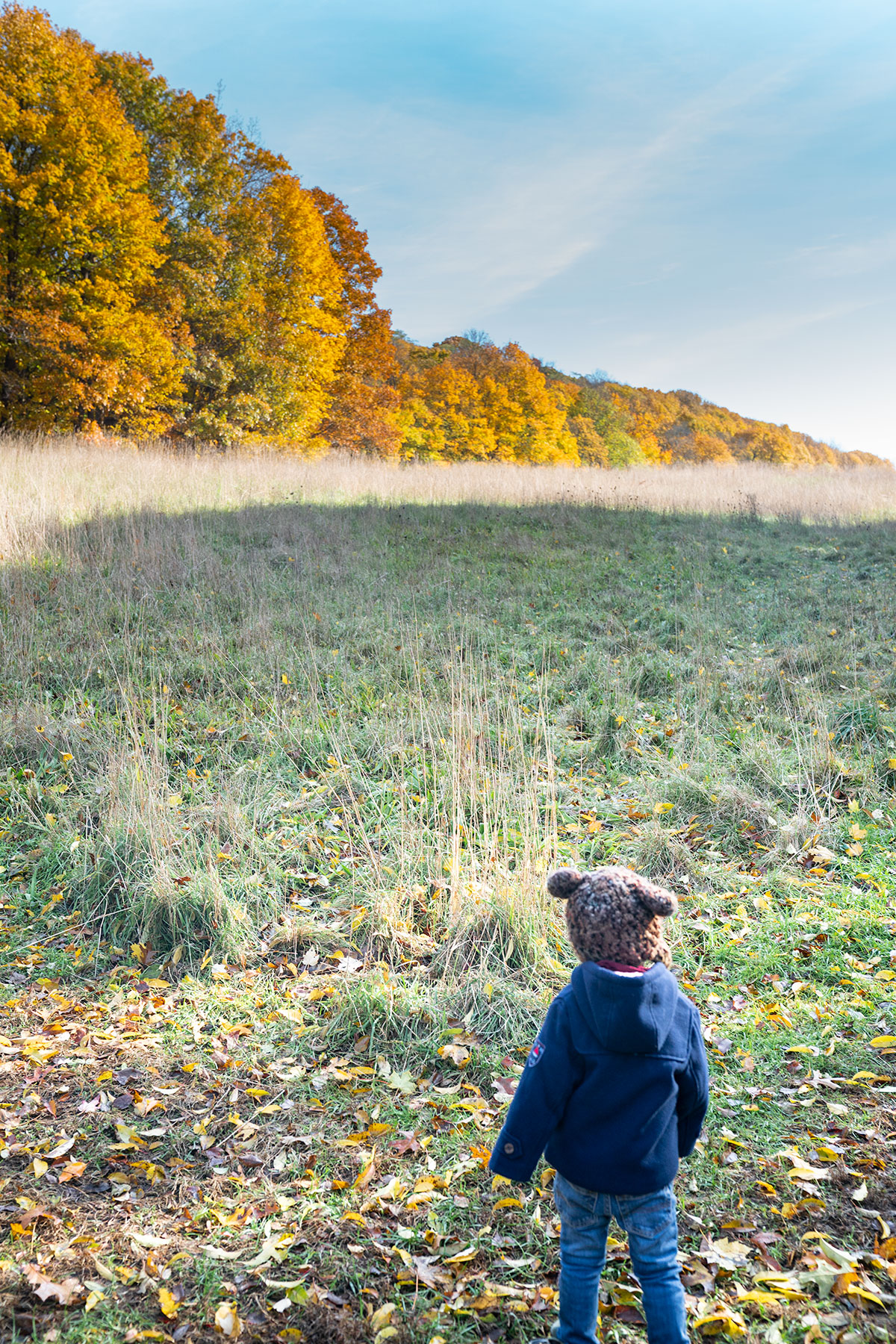 Old Town Hill Parking, Newman Rd, Newbury, MA 01951
Old Town Hill is similar to Maudslay, with open fields, rolling hills, and winding paths through the woodlands.
But Old Town Hill is a lesser known spot that usually feels really secluded.
If you walk the easy, half-mile trail up the hill, you'll be rewarded with stunning views of the gorgeous salt marshes and the Atlantic Ocean beyond!
Park River National Wildlife Refuge
Parker River National Wildlife Refuge Admin Bldg And Visitor Contact Station, 6 Plum Island Turnpike, Newburyport, MA 01950
This incredible refuge is a coastal habitat made up of mostly pristine salt marshes.
There are acres of trails that you can follow through marshes, bogs, and forests.
Plus trails leading to sand dunes and beaches.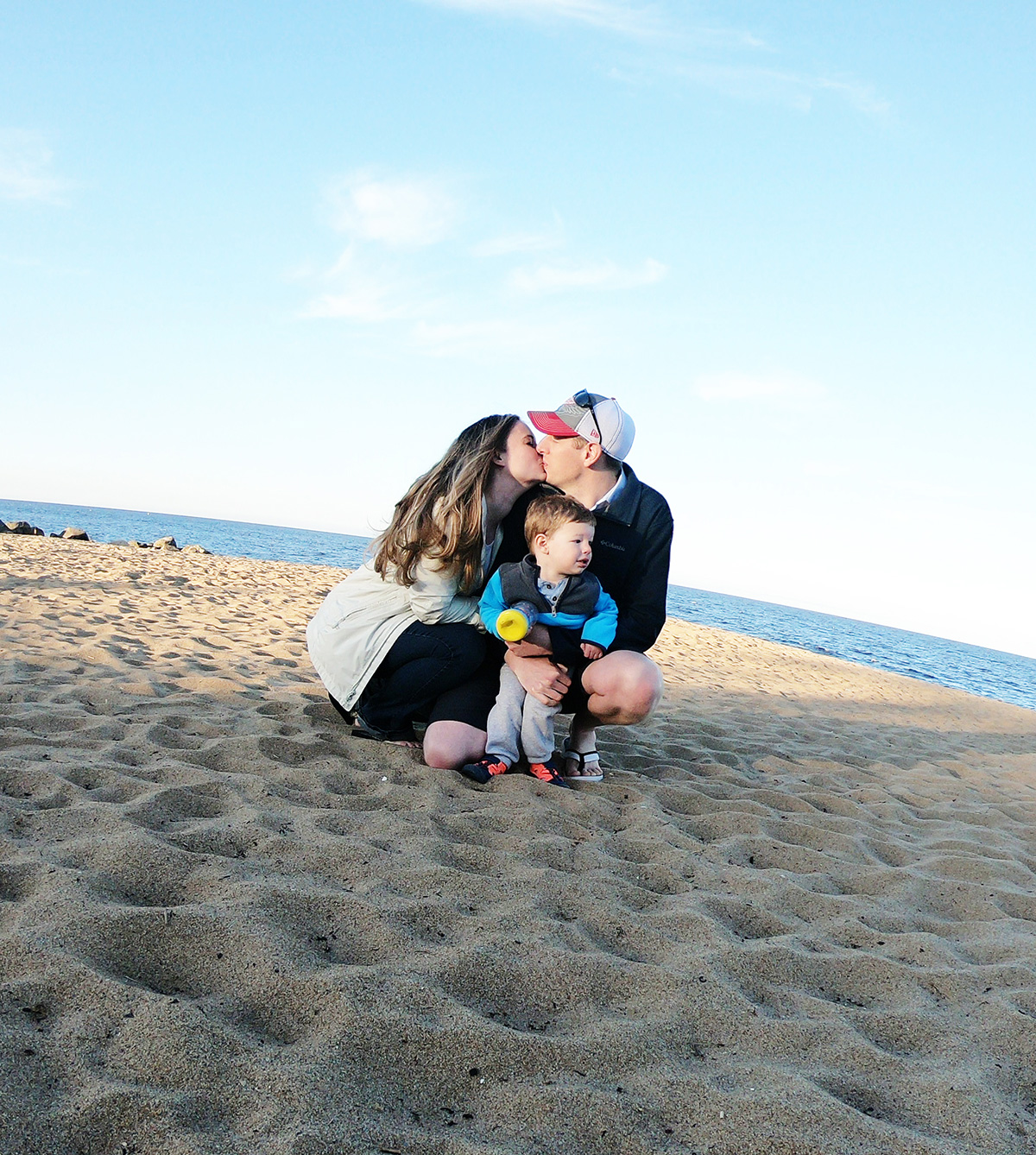 Reason #6 For Families to Visit Newburyport in Fall: Pristine Beaches
In fall in Massachusetts, the ocean is far too cold for swimming.
But, sunny fall days are perfect for beach walks!
And Newburyport has gorgeous beaches at Plum Island.
Beaches in the Newburyport area are pristine and mostly deserted in fall.
Plus, Plum Island is a great spot for kids to burn off energy playing in the sand!
Reason #7 For Families to Visit Newburyport in Fall: Stunning Natural Beauty
This reason is mostly for parents, but Newburyport is one of the most scenic towns we've seen on the Massachusetts coast.
During peak foliage season, the fall color is truly stunning.
I think even Trevor, only two years old, can appreciate the charm of Massachusetts in fall.
Once in a while, when we stop to take in an incredible view, Trevor will say, "it's beautiful!"
For A Complete Day Trip Guide to Newburyport, Check Out:
For More On Massachusetts Travel, Check Out:
Photo Tour: Wheatleigh in the Berkshires
For More on New England Fall Foliage Travel, Check Out:
The #1 Ultimate Maine Town for Fall Foliage
20 Photos To Inspire You To Visit Kennebunkport in the Fall
Pin on Pinterest: