Colorado Springs is an incredible destination for kids! Here's your bucket list guide to the top 7 best kid-friendly sites in (and around) Colorado Springs!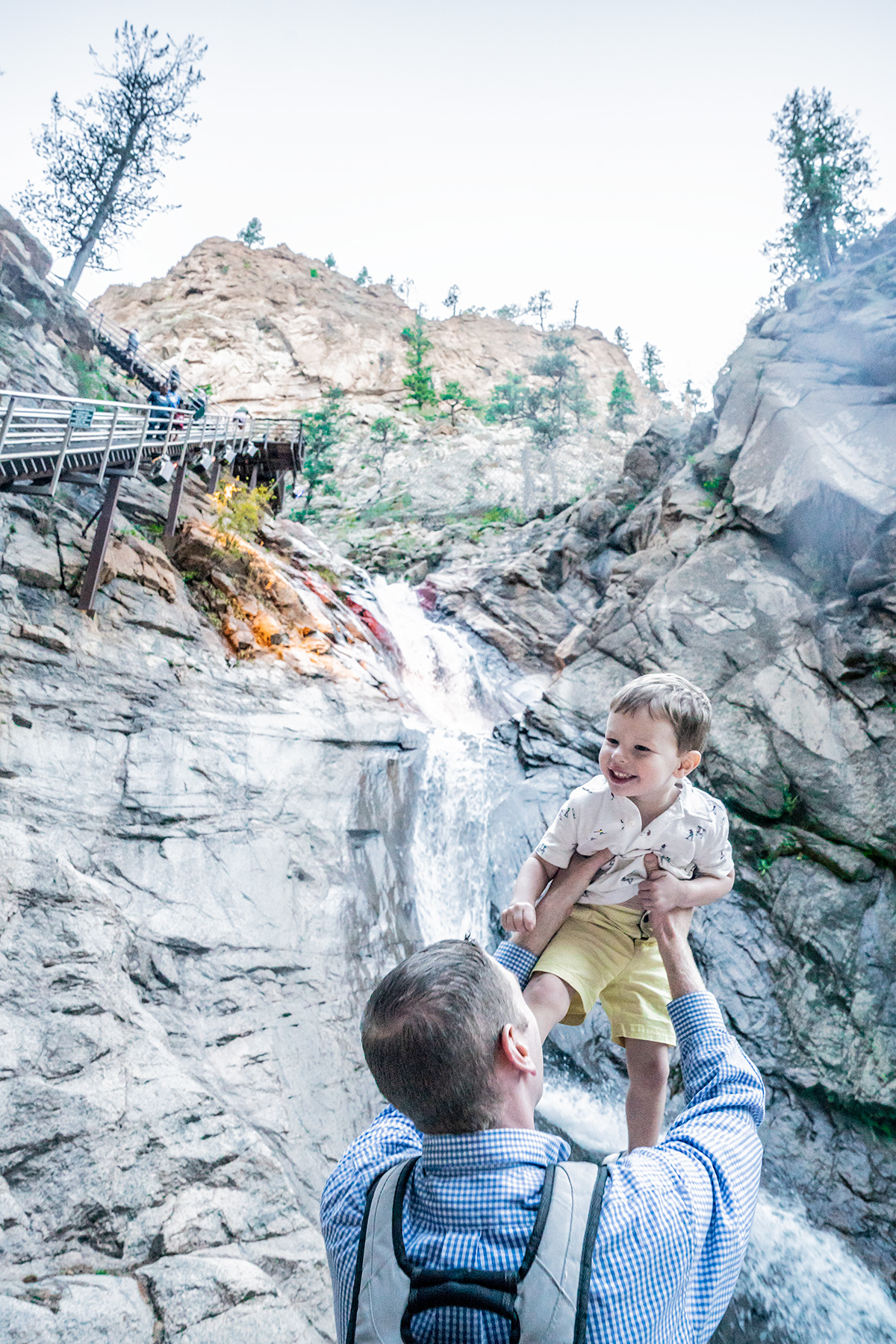 For families with kids, the Colorado Springs region is an incredible destination.
Overflowing with jaw-dropping landscapes and natural wonders, there's an endless list of things to explore.
The biggest struggle Chris and I had on our trip to Colorado Springs was figuring out how to do and see everything the area had to offer!
It's tough to know what's worth seeing and what's not, and which sites are ideal for young kids and which ones definitely aren't.
After doing so much and seeing so much in Colorado Springs, we think the following list gives a broad and comprehensive overview of the region: from towering red rocks, to cascading waterfalls, to mountain peaks, to rocky gorges.
Here's our Ultimate Bucket List Guide for Families, including the top 7 sites to see in (and around) the Colorado Springs region: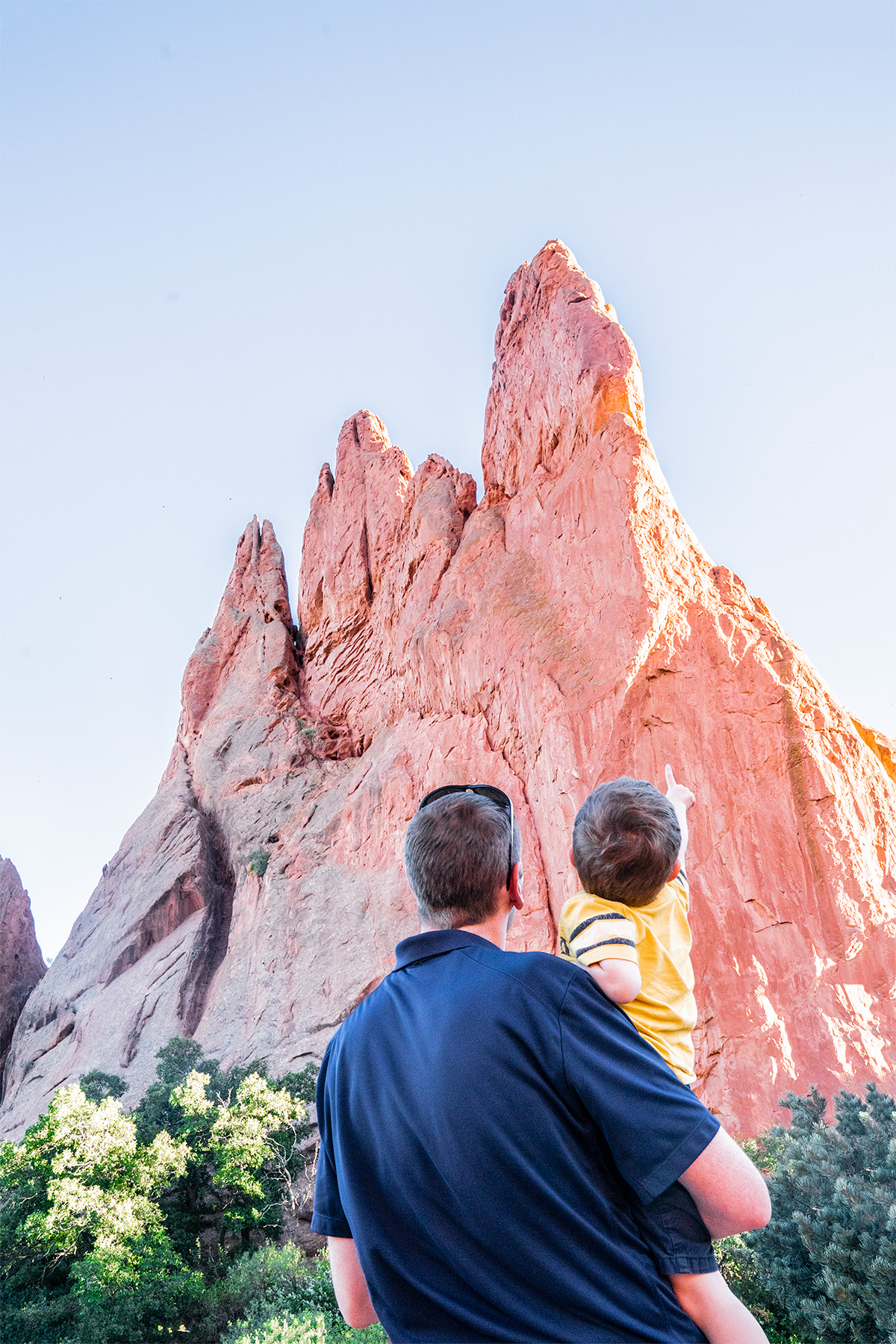 Colorado Springs for Kids Site #1: Garden of the Gods
Garden of the Gods was one of our absolute favorite sites for families in Colorado Springs.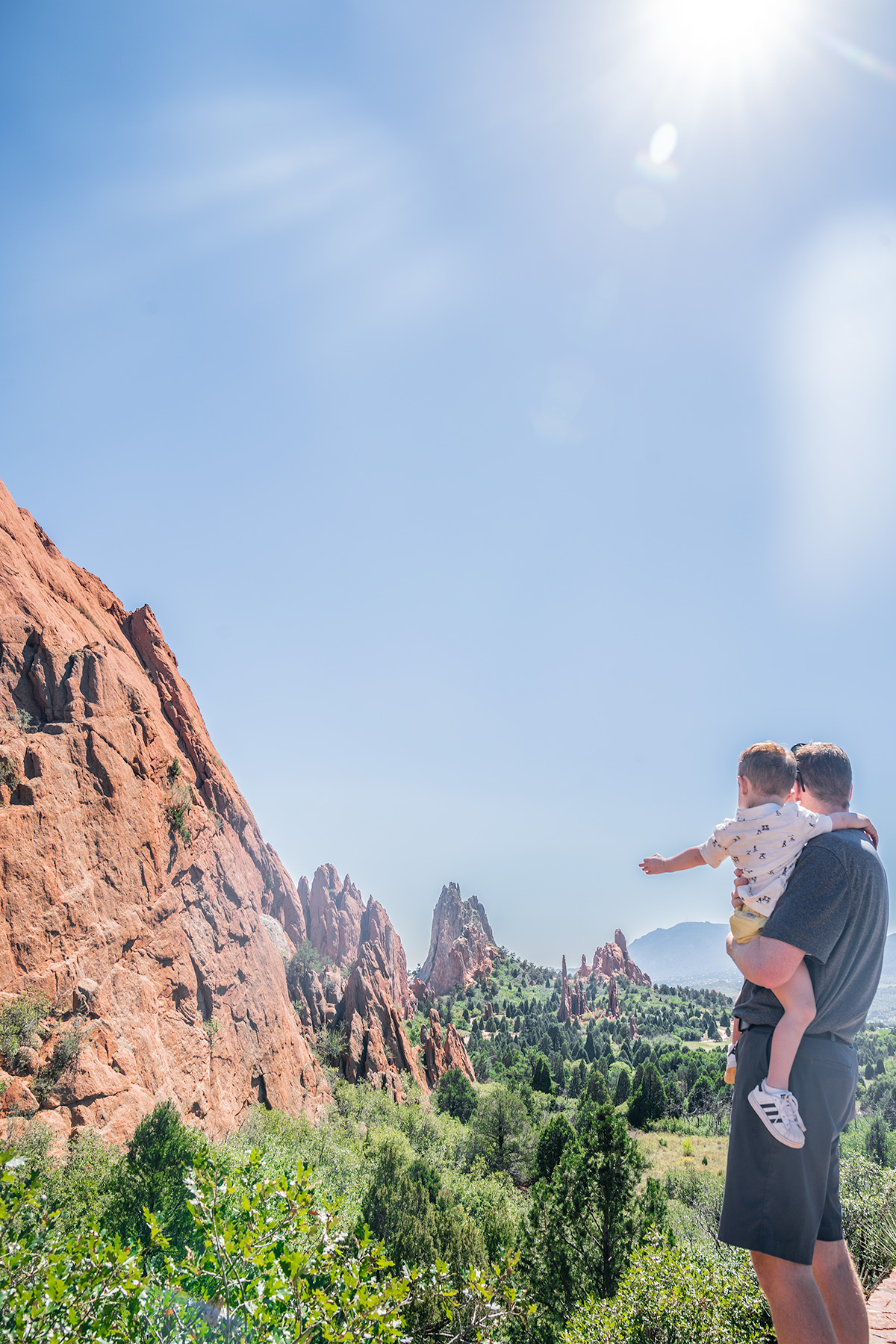 How often do you get jaw-dropping, beautiful natural landscape views without difficult hikes?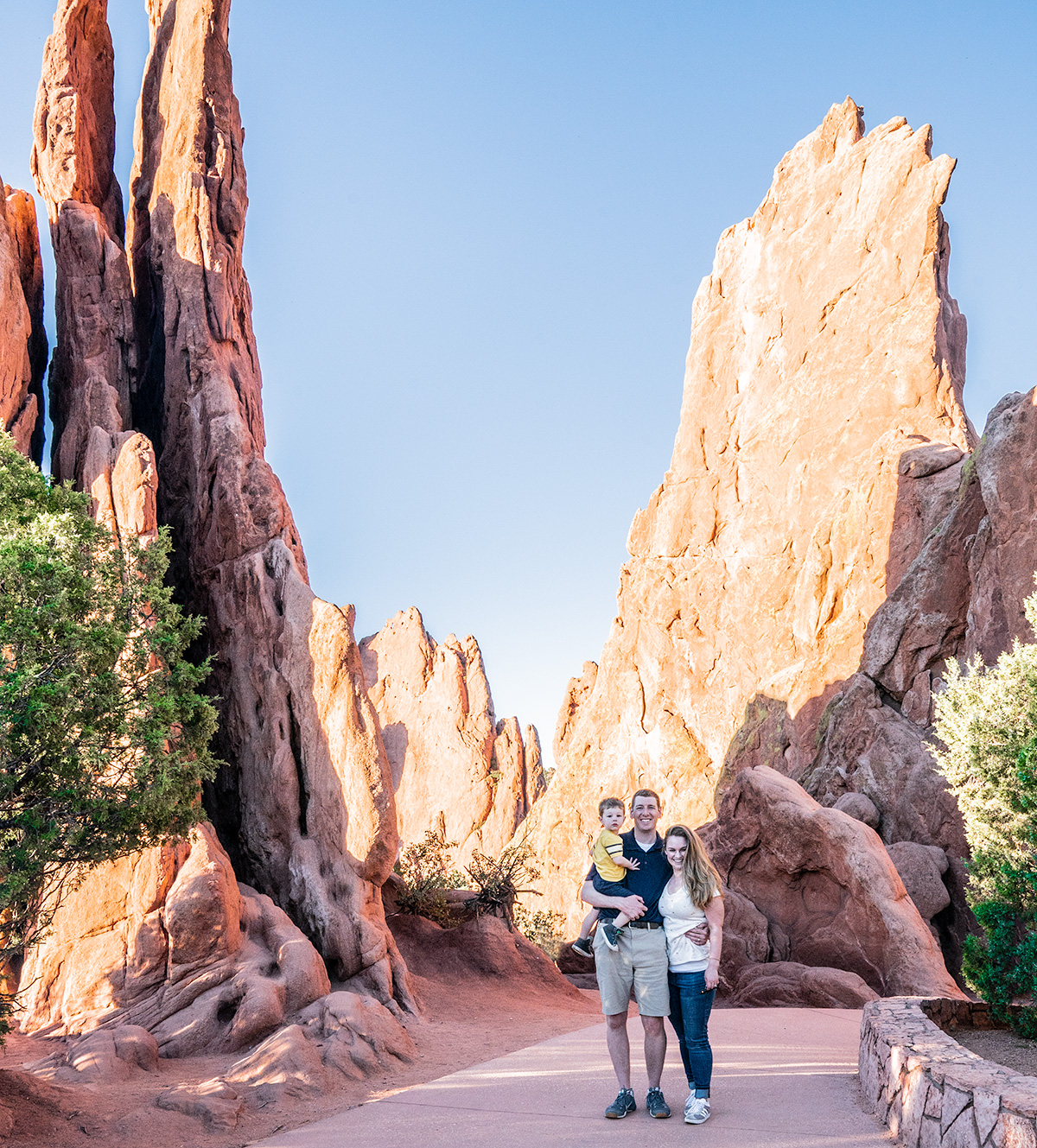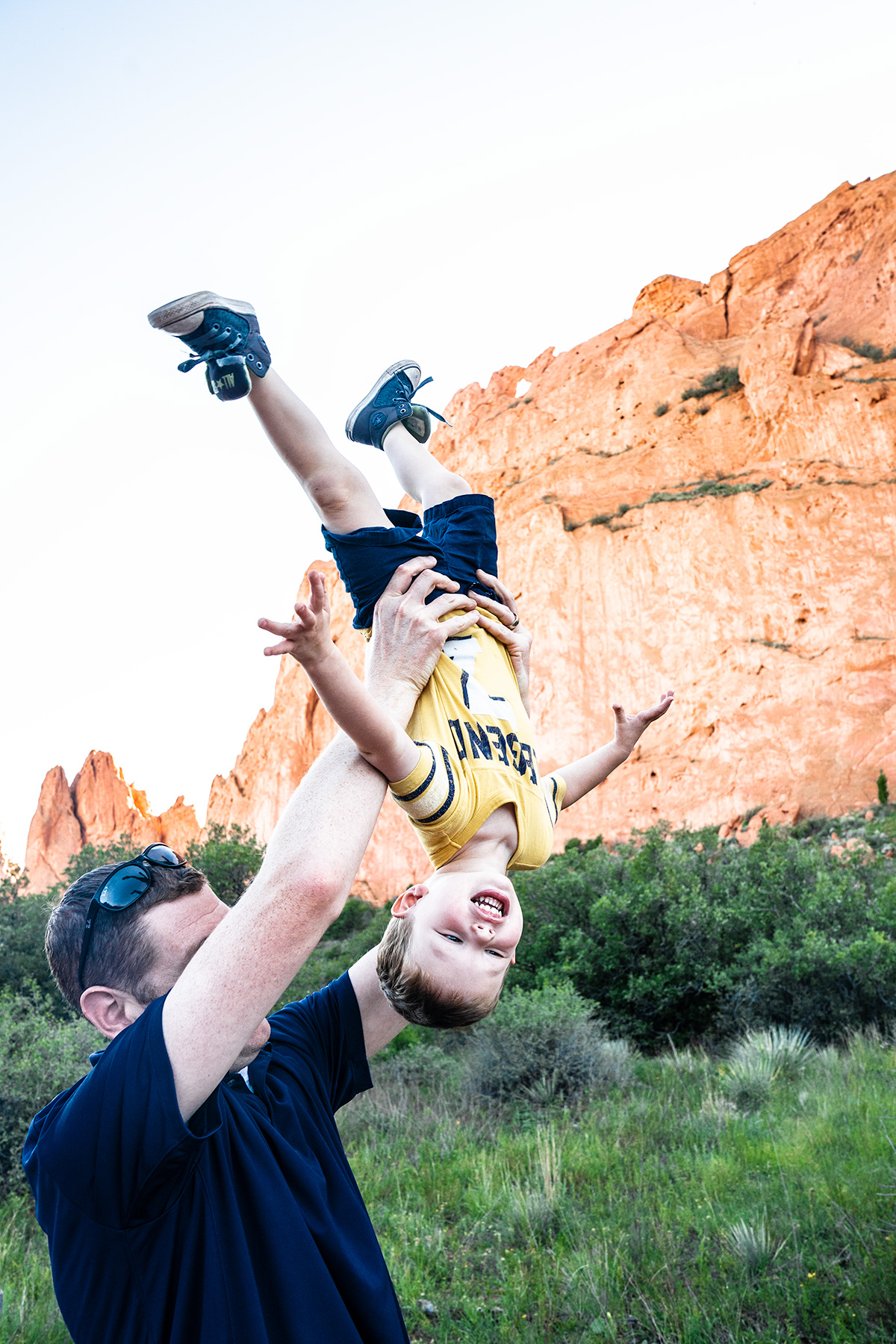 It's possible at Garden of the Gods!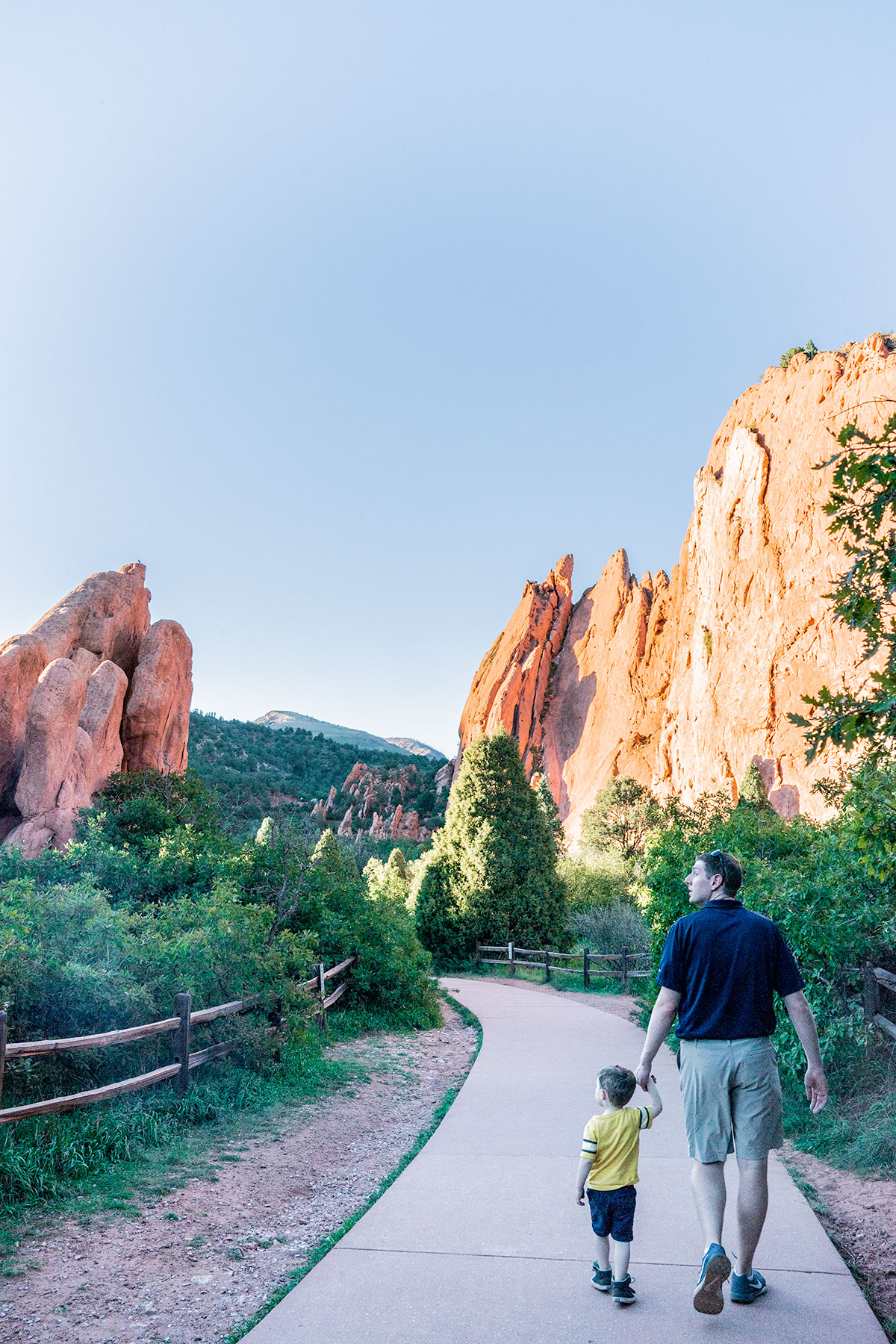 This national landmark has endless flat, paved walking trails that are perfect for little kids.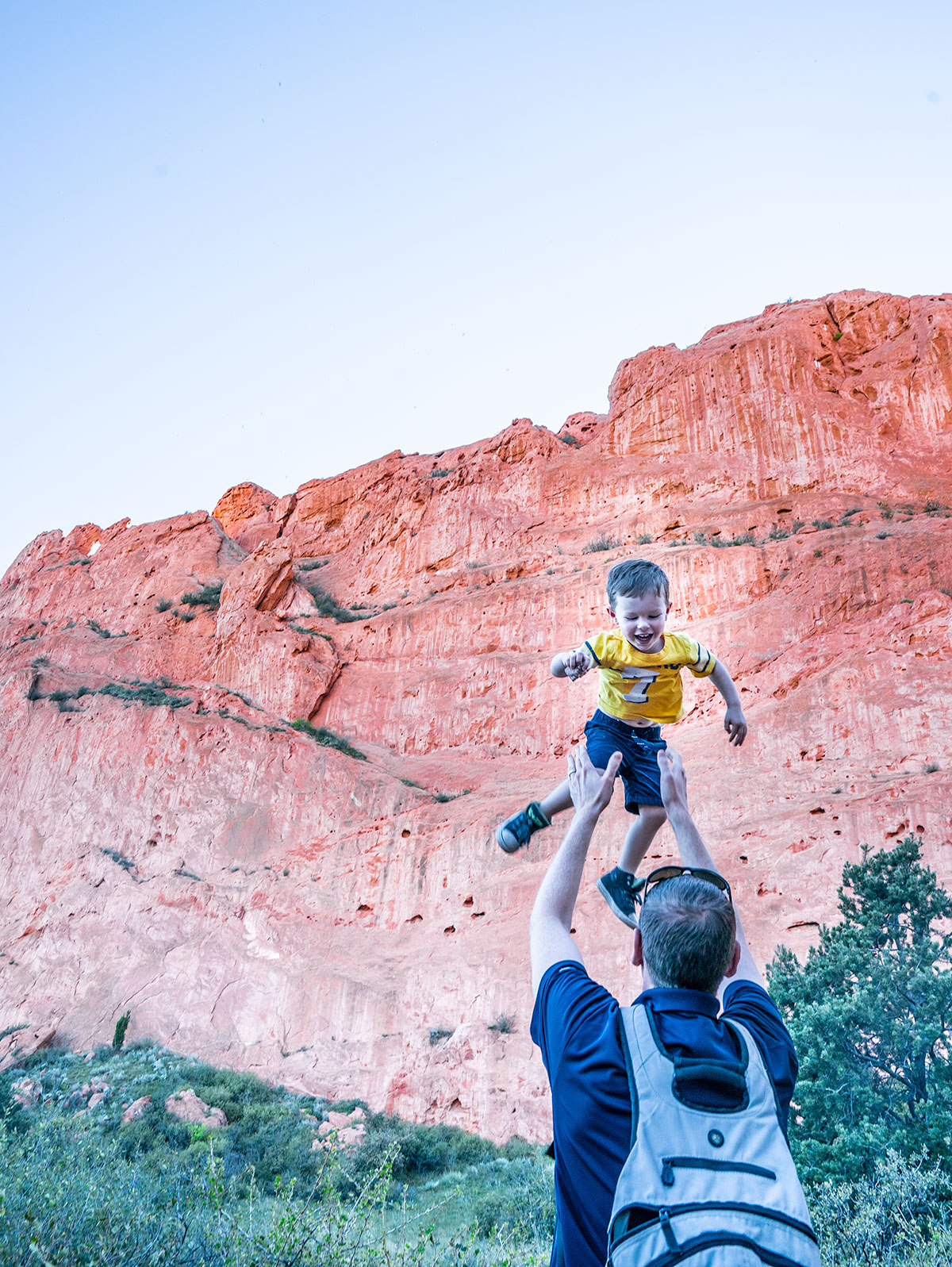 And everywhere you look, there are dramatic, towering red rock formations, complete with the green snow-capped Rocky Mountains rolling through the distant landscape.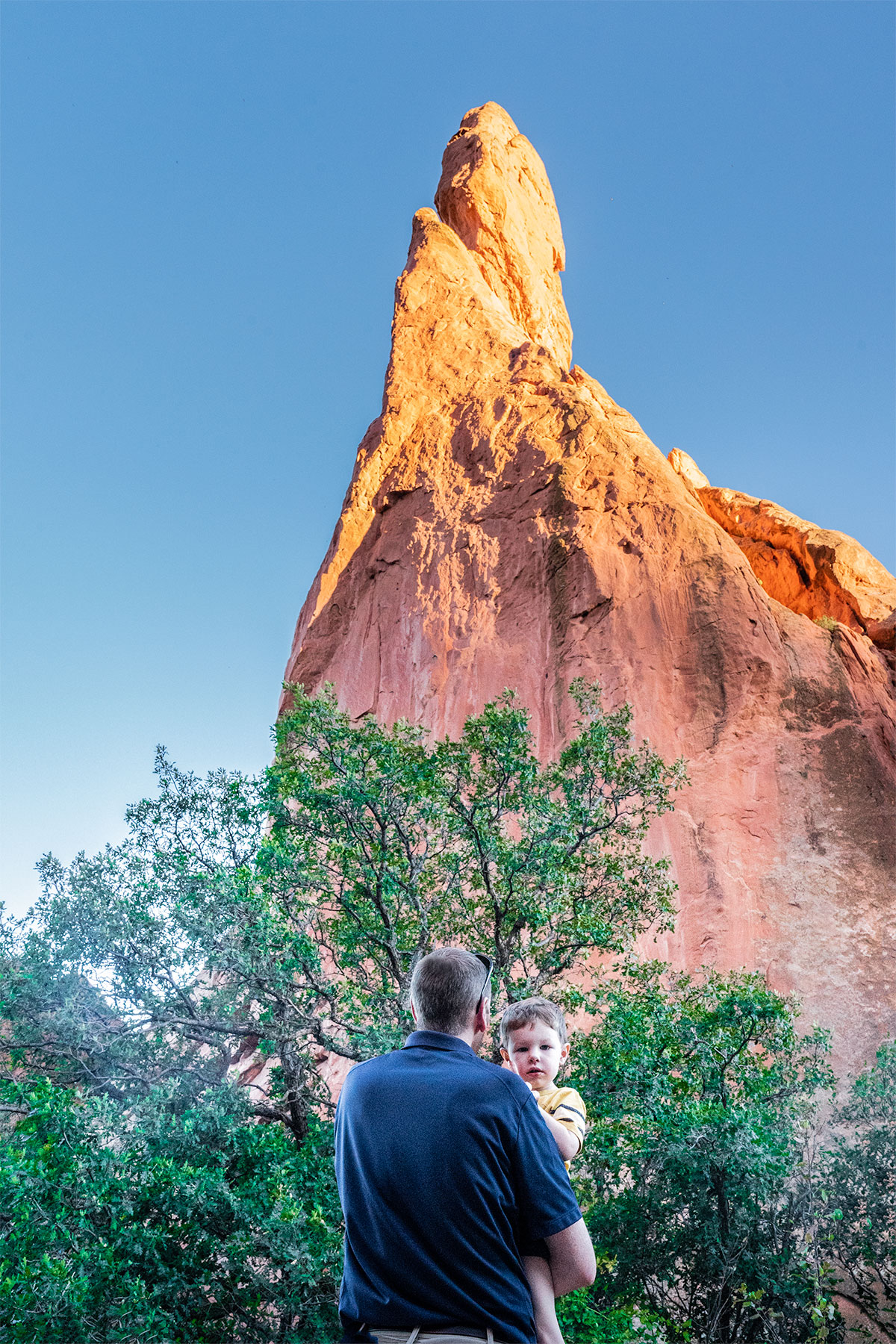 The deep red-orange color of the rocks is unique and stunning, and some formations tower over 300 feet toward the sky.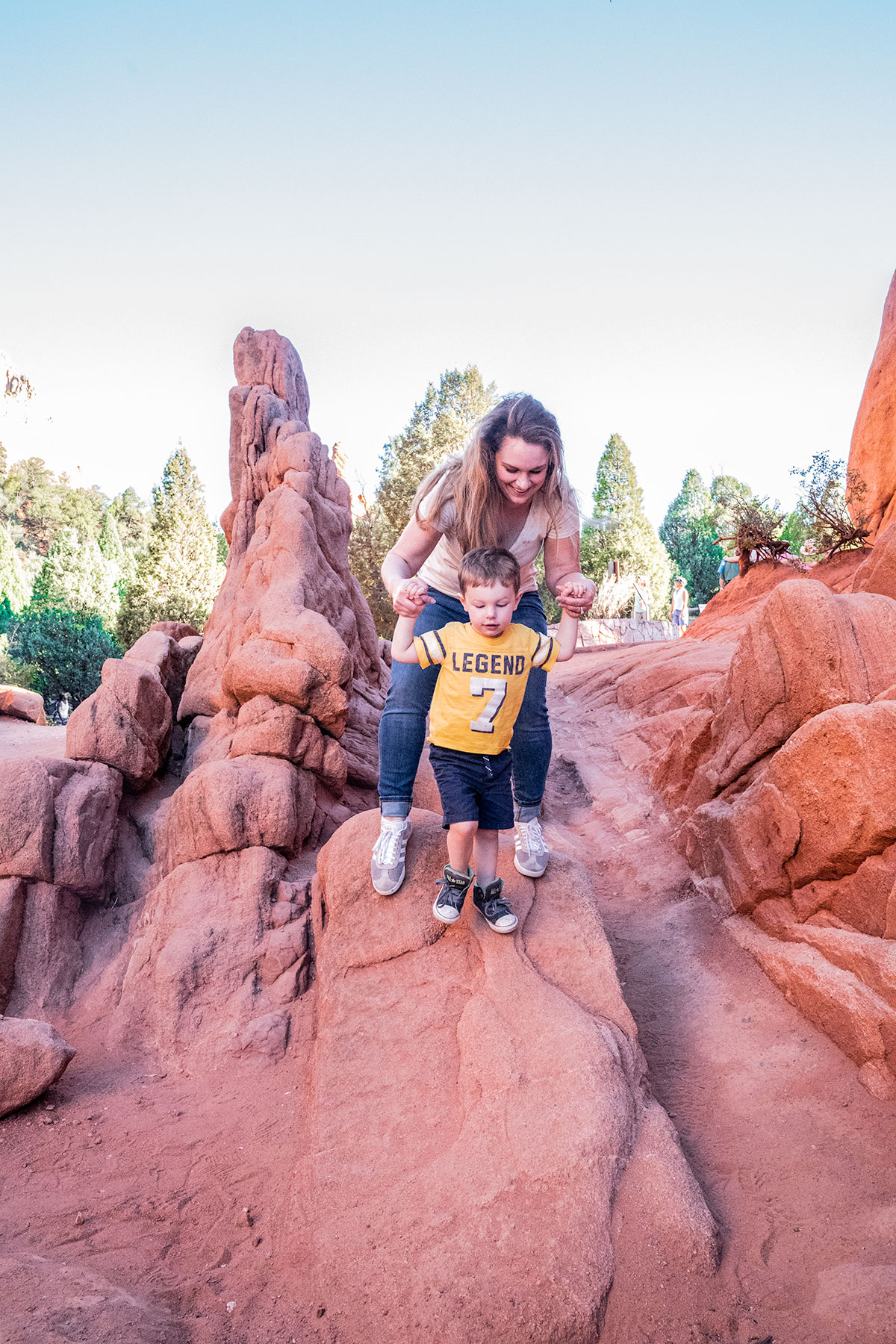 There are also smaller formations that are fun to climb.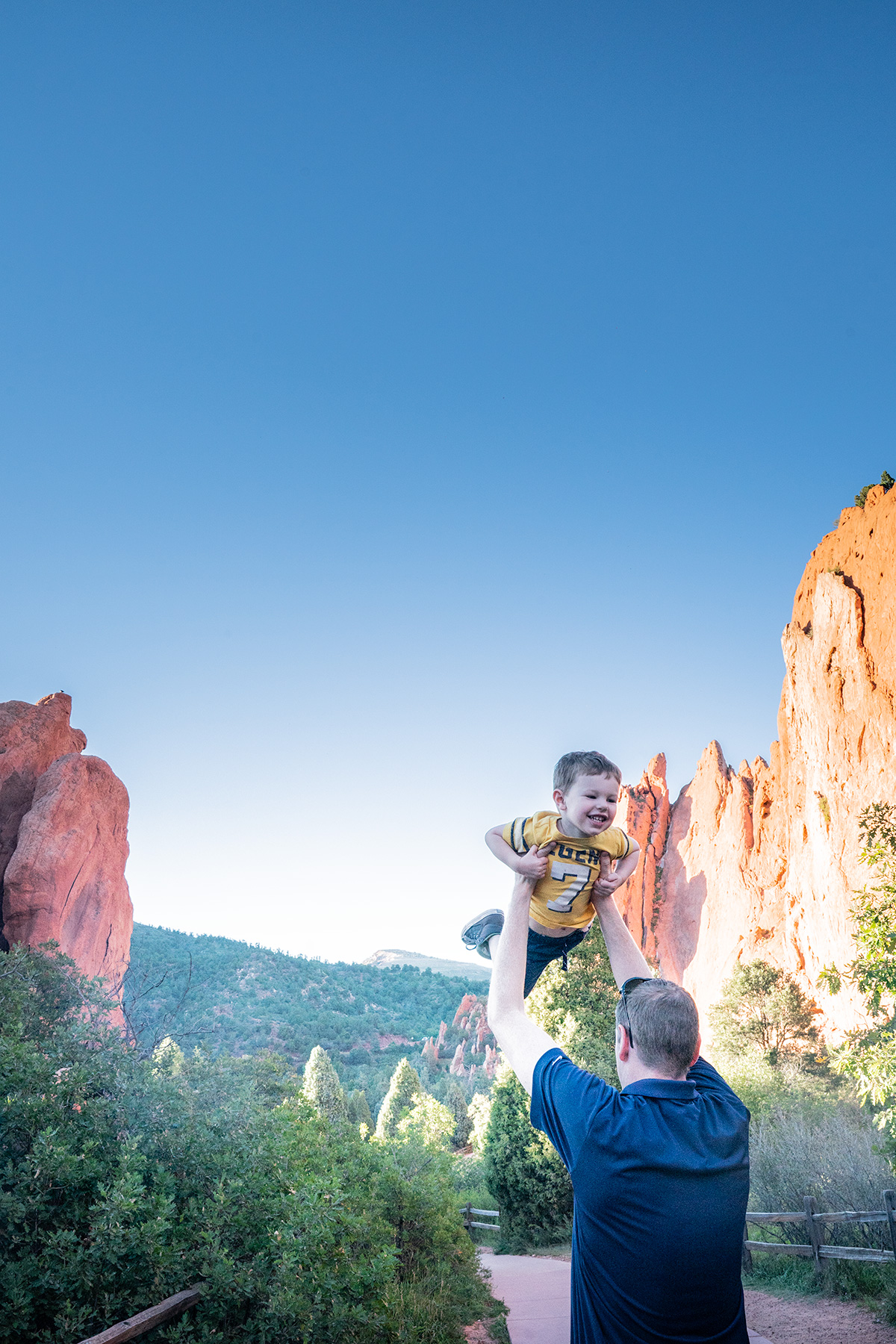 It's the perfect outdoor destination for kids to safely explore and burn off that boundless energy!
Colorado Springs for Kids Site #2: Seven Falls
Seven Falls is breathtaking, in more ways than one!
First, the cascading waterfall is completely stunning.
It flows over a jagged canyon nearly 200 feet deep!
Second, there's a staircase that leads visitors to the very top of the waterfall.
The 224 steps may also leave you gasping for air!
The stairs are challenging and steep, so we actually struggled to make the climb with Trevor (Chris had to carry him, which was quite a workout!)
The stairs wind along the jagged cliffs and close to the powerful falls.
I have to admit: my heart was pounding each time I turned and looked at the steep, jagged rocks beneath my feet and the ground, which seemed miles away!
But this destination is great even if you don't do the stair climb.
The panoramic views are incredible.
Everywhere you turn, there are jagged rocky peaks and cascading river rapids.
There's a lookout that doesn't require a rigorous hike (there's an elevator to the top), and there's also a family friendly restaurant.
For more adventurous families and families with older kids, there's also a zip-line tour and hiking trails.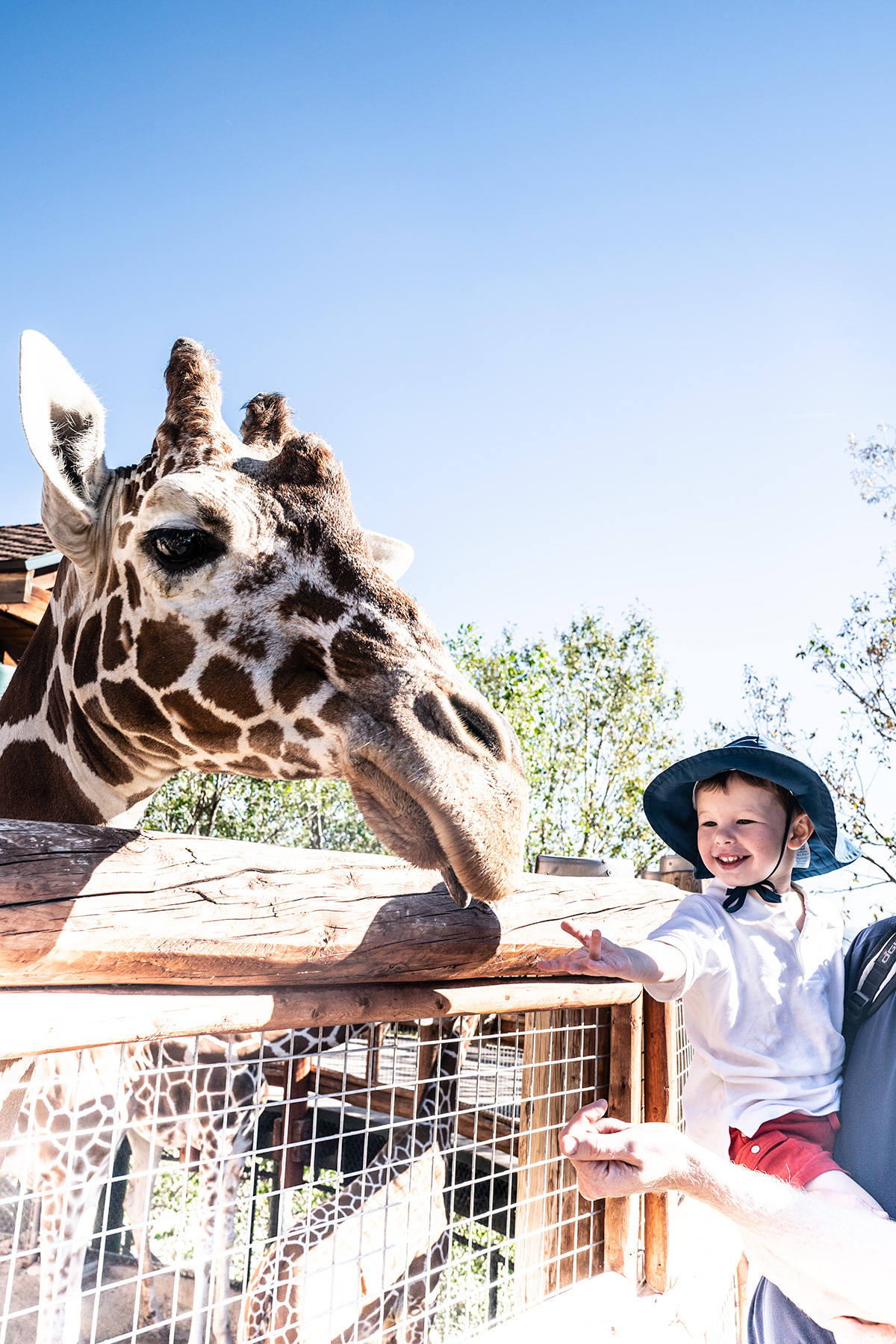 Colorado Springs for Kids Site #3: Cheyenne Mountain Zoo
We all loved the Cheyenne Mountain Zoo.
This zoo gives the experience of being up-close and face-to-face with the animals, more than any other zoo we've visited.
One of the most memorable parts of our trip: it's possible to purchase lettuce leaves (for a few dollars) to feed the giraffes.
When Trevor caught sight of (and felt!) those giant black tongues greedily chomping up that lettuce, he couldn't stop giggling!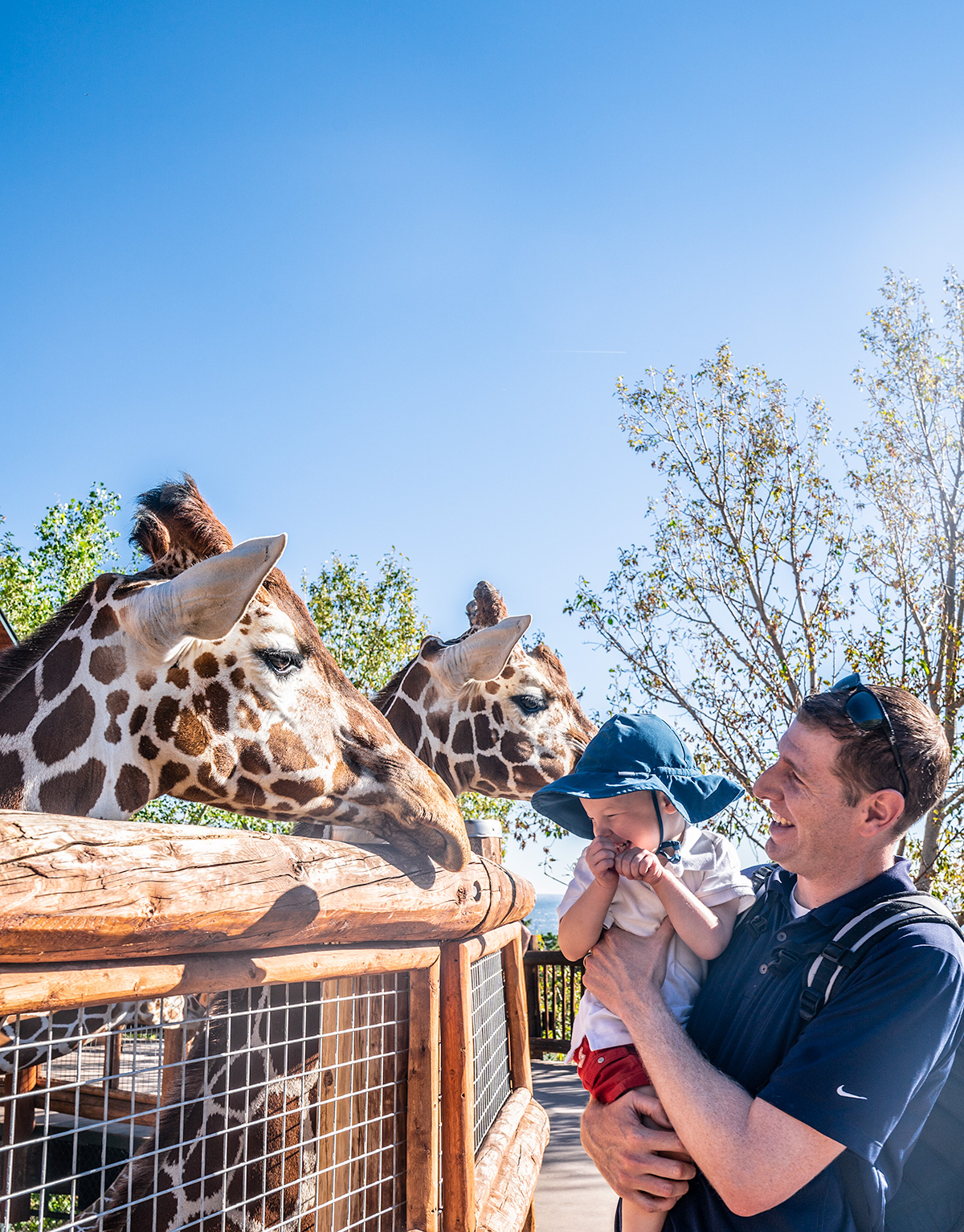 It was incredible to make such a close connection with these beautiful animals, and to share that experience with Tru!
Kangaroos were out wandering the grounds as well, and kids were allowed to approach them and touch them.
The kangaroos were gentle and friendly.
The landscaped grounds are beautiful …
…and, since the zoo is literally located on a mountain, the views are incredible!
There's even a gondola sky ride to take in all of Colorado Springs from below.
Colorado Springs for Kids Site #4: Will Rogers Shrine
Admission to the Will Rogers Shrine is included with Cheyenne Mountain Zoo tickets, and it's located just a short 1-mile drive past the zoo.
It's located at the summit of Cheyenne Mountain, at an elevation of over 8,000 feet.
You can climb to the top of the shrine for amazing, sweeping views across Colorado Springs, with the peaks of the Rocky Mountains dotting the landscape beyond.
If you're visiting the zoo, it's definitely worth a visit!
Colorado Springs for Kids Site #5: Day Trip to Manitou Springs
Manitou Springs, just seven miles and a 15-minute drive from Colorado Springs, has a really picturesque downtown that's perfect for a day trip.
Trevor loved stopping in a local toy store, where he picked out a new toy truck.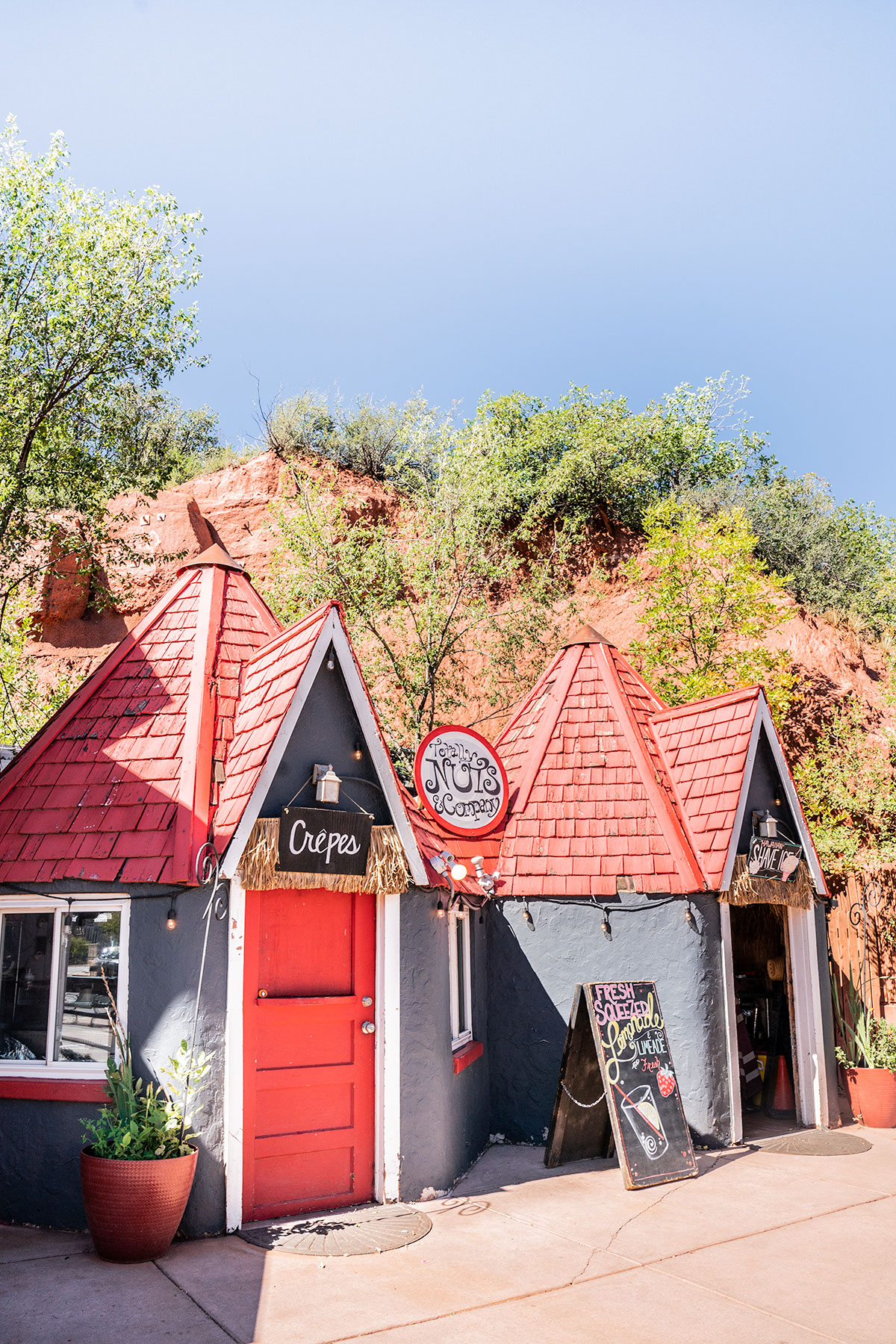 And I loved photographing the gorgeous storefronts and restaurants, all surrounded by the beautiful sloping peaks of the Rockies.
One cool thing to check out in the is area is the Manitou Incline.
It's a mile-long stretch of stairs that climb up a mountain, which sounds like no big deal.
However.
The Manitou Incline is super steep and gains 2,000 feet of elevation in that one mile!
In total, there are nearly 3,000 steps, and it's a challenging hike! It was definitely too much for two-year-old Tru.
But we did climb the first set of steps, to the first lookout, which offered incredible views!
Another great draw for families in Manitou Springs: the Manitou Cliff Dwellings.
The Cliff Dwellings are the preserved ruins of an Anasazi Indian tribe that date back nearly 1,000 years!
Trevor had a great time exploring here – there are lots of passageways and interior rooms for kids to climb through and around.
And the red rock dwellings – literally built into caves – are gorgeous and surrounded by beautiful mountain peaks.
Colorado Springs for Kids Site #6: Day Trip to Pikes Peak
Since it's only 30 miles away and about an hour-long drive from Colorado Springs, Pikes Peak is something you don't want to miss on your family trip to Colorado Springs!
Pikes Peak is a mountain that towers over 14,000 feet above ground level, and there's a paved road to the summit.
It's possible to drive to the top (or bike to the top, or take a tour bus).
The road to the summit is all steep curves along the mountainside.
It felt pretty harrowing at times, looking down … waaaaaay down … as we traveled towards the top of the mountain.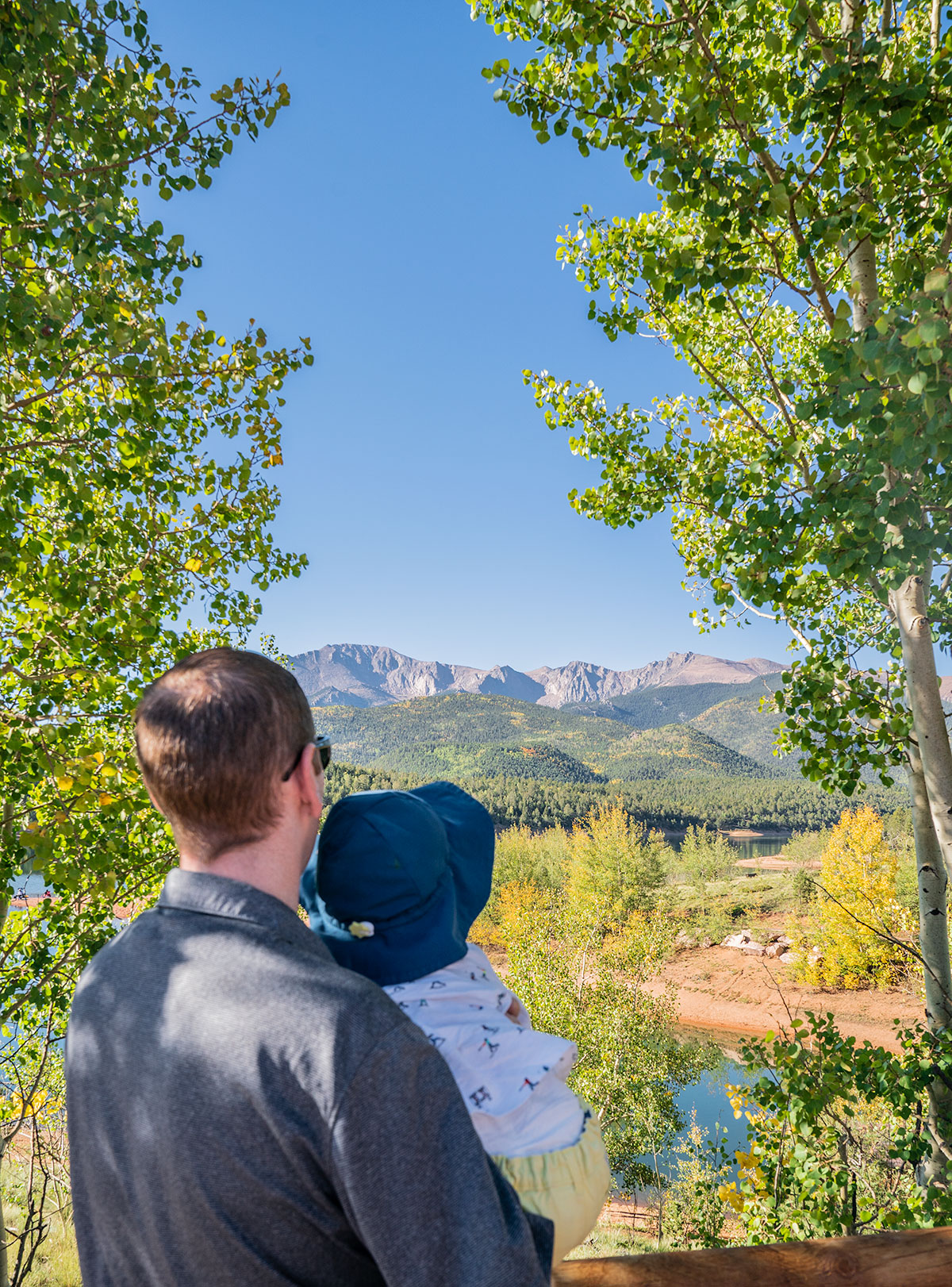 There are stops for overlooks, nature walks, and hikes all along the route.
So it's possible to spend just a couple of hours or a full day, depending upon how many stops you make along the way.
The views from the top are nothing short of spectacular.
Although the day we visited was hazy (I think we were literally in the clouds!), still we could see for miles in every direction: mountains, valleys, towns, rivers and lakes.
Everything below us at ground level looked like one of Trevor's play sets – miniature – from that 360 degree, panoramic, summit view!
Tips: Be sure to pack lots of water to prevent altitude sickness, and sunscreen since the sun is really strong at the peak. And also dress in several layers. The temperature drops by 30-40 degrees below ground level once you reach the summit! We didn't realize this, and wished we'd remembered sweatshirts and windbreakers!
Colorado Springs for Kids Site #7: Day Trip to Royal Gorge Bridge
One other day trip from Colorado Springs that's really great for families is Royal Gorge Bridge.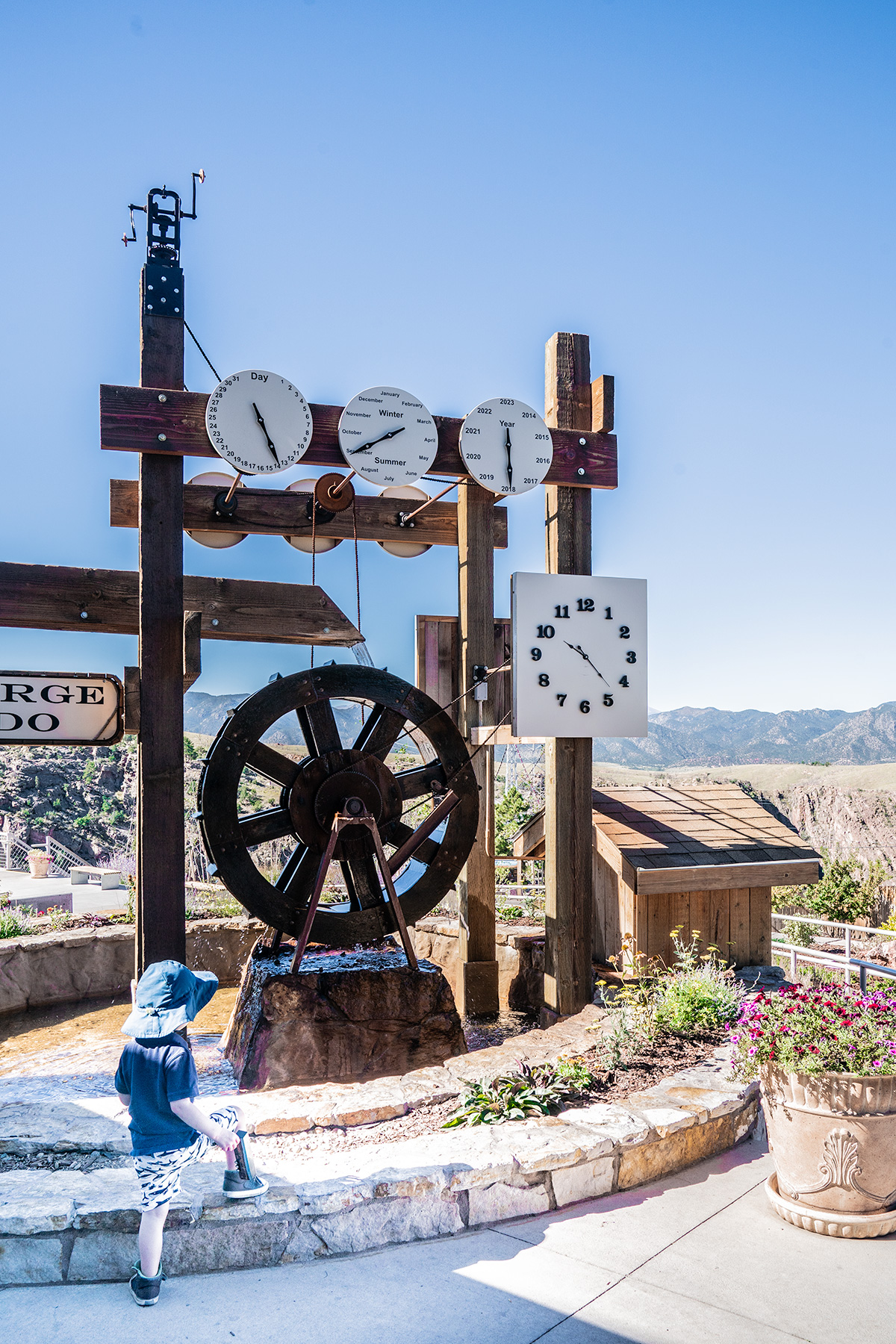 It's about 55 miles from Colorado Springs, and a bit over a one-hour drive.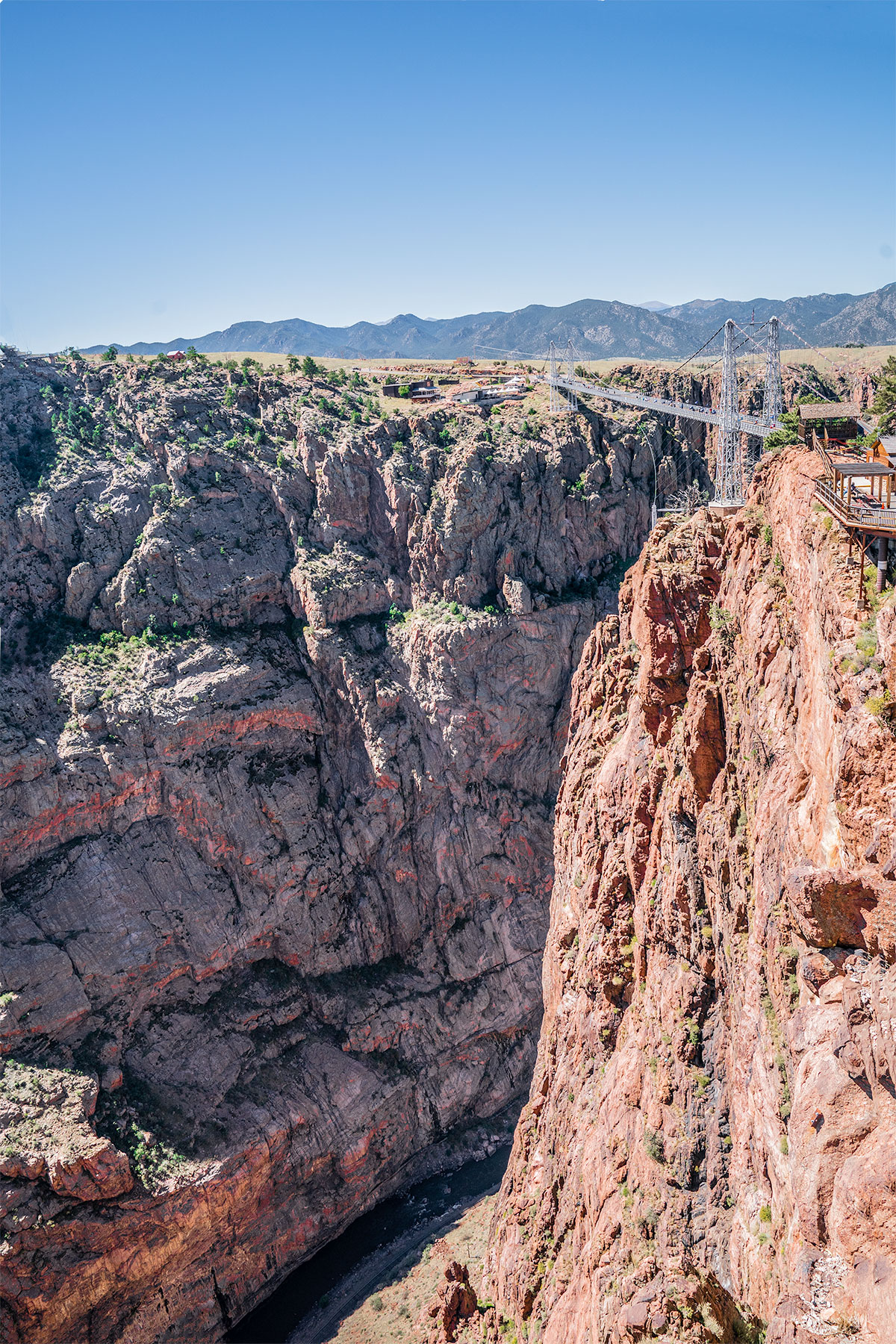 The gorge is colossal in size, and giant boulders and trees look like toys in comparison!
It's nearly a thousand feet from the Arkansas River below to the bridge that crosses the Royal Gorge.
And wow!
Strolling across the bridge was an incredible, very memorable, experience!
Rocky cliffs surrounded us from every angle, the river rapids crashed below, and, in the far distance, the green peaks of the Rocky Mountains stretched for miles.
Aside from crossing the Royal Gorge Bridge, it's also possible to do a gondola ride across the gorge, or a zip line tour.
For younger kids, there's also a big playground area …
…and some fun rides for kids, like a carousel.
Trevor had such a great time enjoying all of the family attractions here.
And I appreciated the incredible views I got to enjoy while he played!
For More on Colorado Springs Travel, Check Out:
17 Photos to Inspire You To Travel to Colorado Springs
Pin on Pinterest: