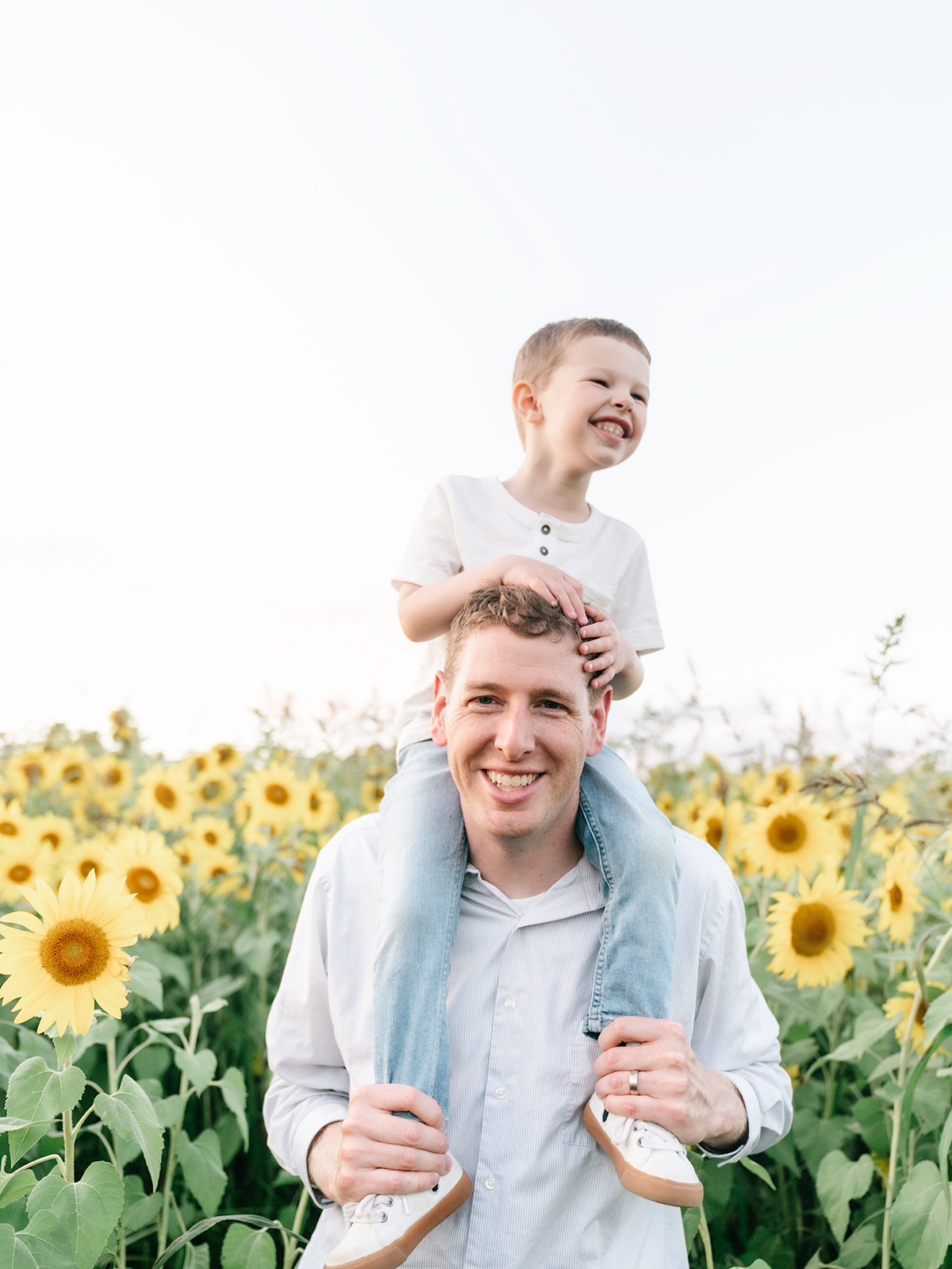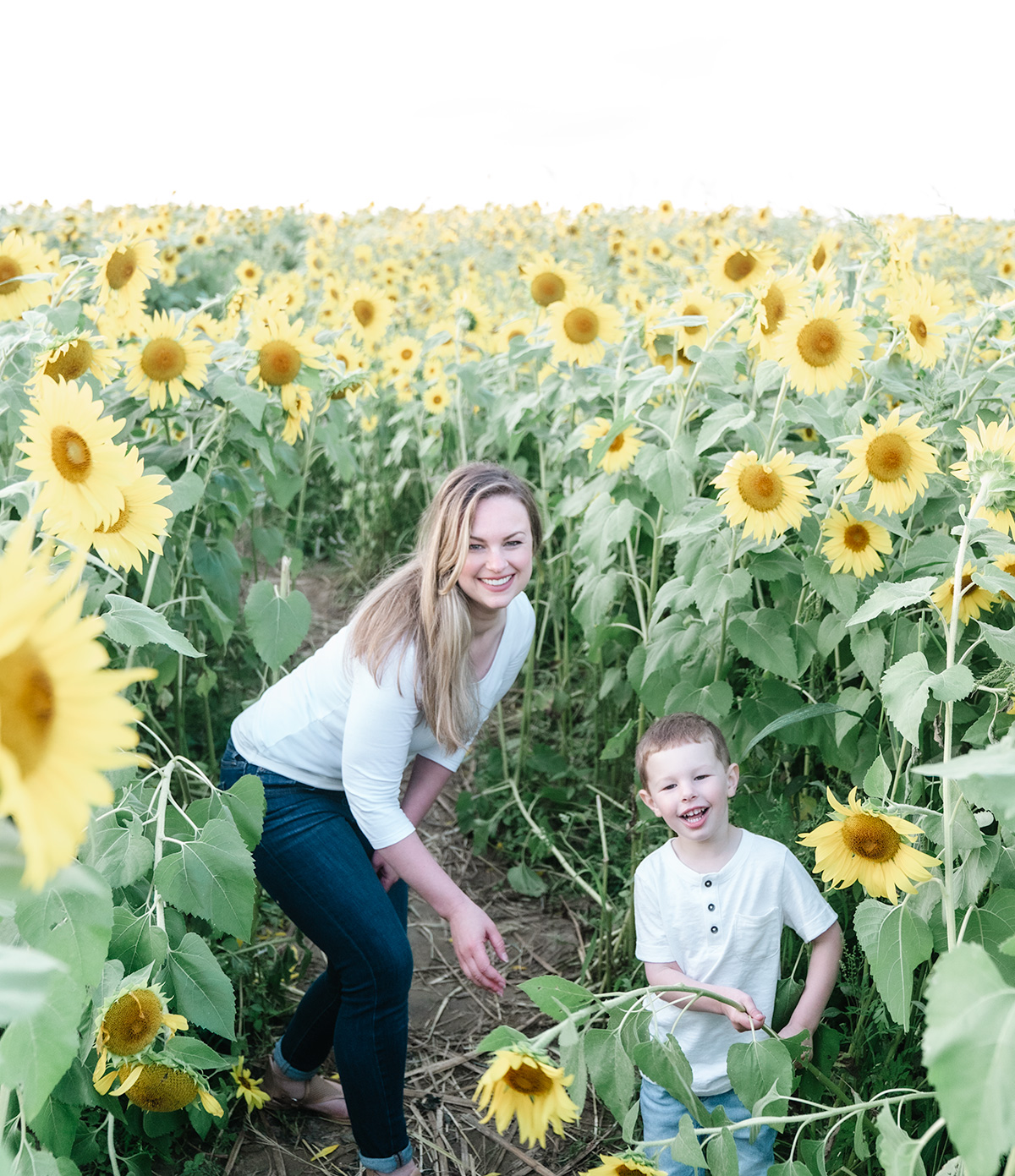 Chris and I first discovered the giant field of sunflowers the September that I was pregnant with Trevor.
It was on an organic farm not too far from our new home, and the sunflowers were on their last hurrah.
The farm had clearly seen thousands of feet stamping through its fields, but it was nearly deserted on the day we discovered it.
We've returned to that field every September, ever since.
I don't know how much longer the farm will continue to grow the sunflower field, but I hope they continue for fifteen more years.
And I hope our family returns each year, because it's become a tradition now!
This was our fifth year in a row visiting the sunflower fields.
One day, I'll look at a progression of the photos from start to finish and see how we've all grown and changed over the years.
But I'l save that for another day…