I love this smoothie for many reasons.
First, it has a rich, creamy, slightly sweet, and overall really delicious flavor.
Second, it's packed full of superfood ingredients so I feel like I've started my day off in the right direction.
Third, my mind always takes me on a relaxing 5-minute Puerto Rican vacation whenever I have one.
I do have my head in the clouds way too often, but in this case I have an excuse: this white and frothy smoothie features lots of tropical deliciousness including pineapple, coconut milk, and bananas.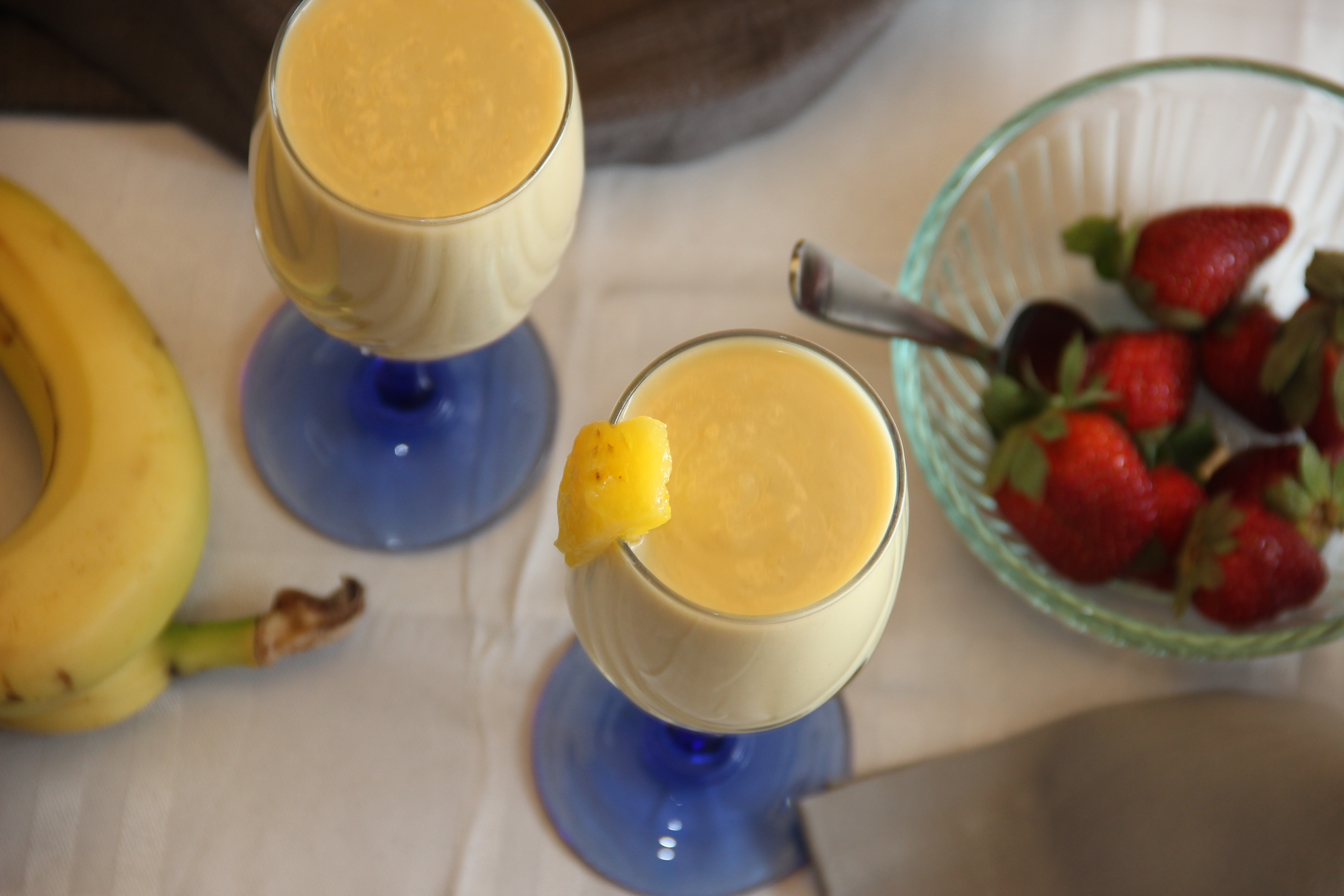 The beachy, pina-colada-ish flavors instantly transport you to some fantasy island with turquoise water, palm leaves swaying in ocean breezes, and sun-warmed sand under your bare feet.
Just take a look at this line-up of incredibly good-for-you ingredients.
Who knew that such a retro (my Google search just informed me that the 'Pina Colada Song' is now 32 years old!) beach drink could be transformed into a high-powered superfood breakfast concoction circa 2012! Everything old is new again, right?
The preparation couldn't be any easier (it takes all of 2 minutes), so it's perfect for busy mornings. (There goes your excuse to skip breakfast!)
Simply throw all of the following ingredient all-stars into a food processor:
Plain nonfat Greek yogurt – excellent source of calcium, protein, and probiotics.
Bananas – tons of potassium to protect your bones and heart.
Frozen pineapple – overflowing with Vitamin C to support your immune system.
Vanilla extract – adds flavor so you don't feel the need to add sugar.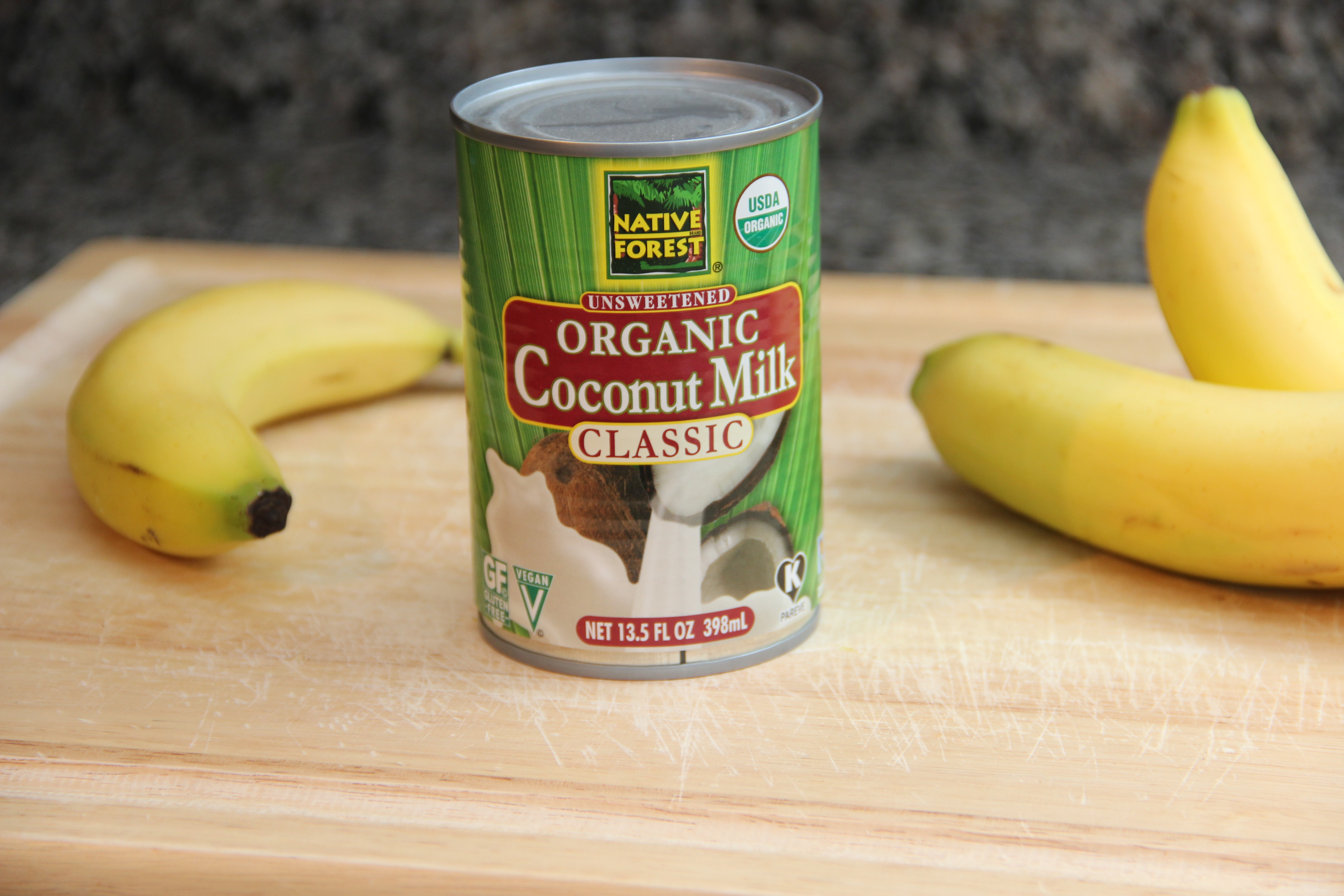 The next ingredient deserves some discussion. Coconut milk is a superfood with an air of controversy. It has many nutrients but it's also high in saturated fat, which we know is linked to heart disease. Although we know we need to limit consumption of saturated fats, many argue that the fat in coconut milk, lauric acid, is actually healthy.
Lauric acid is antimicrobial and believed to support the immune system. It also may help raise good cholesterol levels.
Also found in coconut milk: Copper and vitamin C for healthy and clear skin, lots of dietary fiber to help you feel full with just a small serving, and potassium to help lower blood pressure.
The overall consensus seems to be that coconut milk offers a lot of health benefits and is a smart choice, as long as it's carefully portioned and consumed only in moderation.
The last key ingredient is ground flaxseed. Have you jumped on the Omega-3 bandwagon and tried it yet?
Flaxseed is packed with Omega-3, so it protects eye and bone health and fends off heart disease, cancer, and diabetes. It's also rich in fiber to help make the smoothie that much more filling.
This is an optional ingredient. If you choose to use it, start out with just a couple teaspoons and you won't actually taste it in your smoothie.
Pulse all ingredients until the mixture is smooth and well-blended.
Pour into tall glasses and serve.
This smoothie is incredibly delicious. It's extremely thick and rich.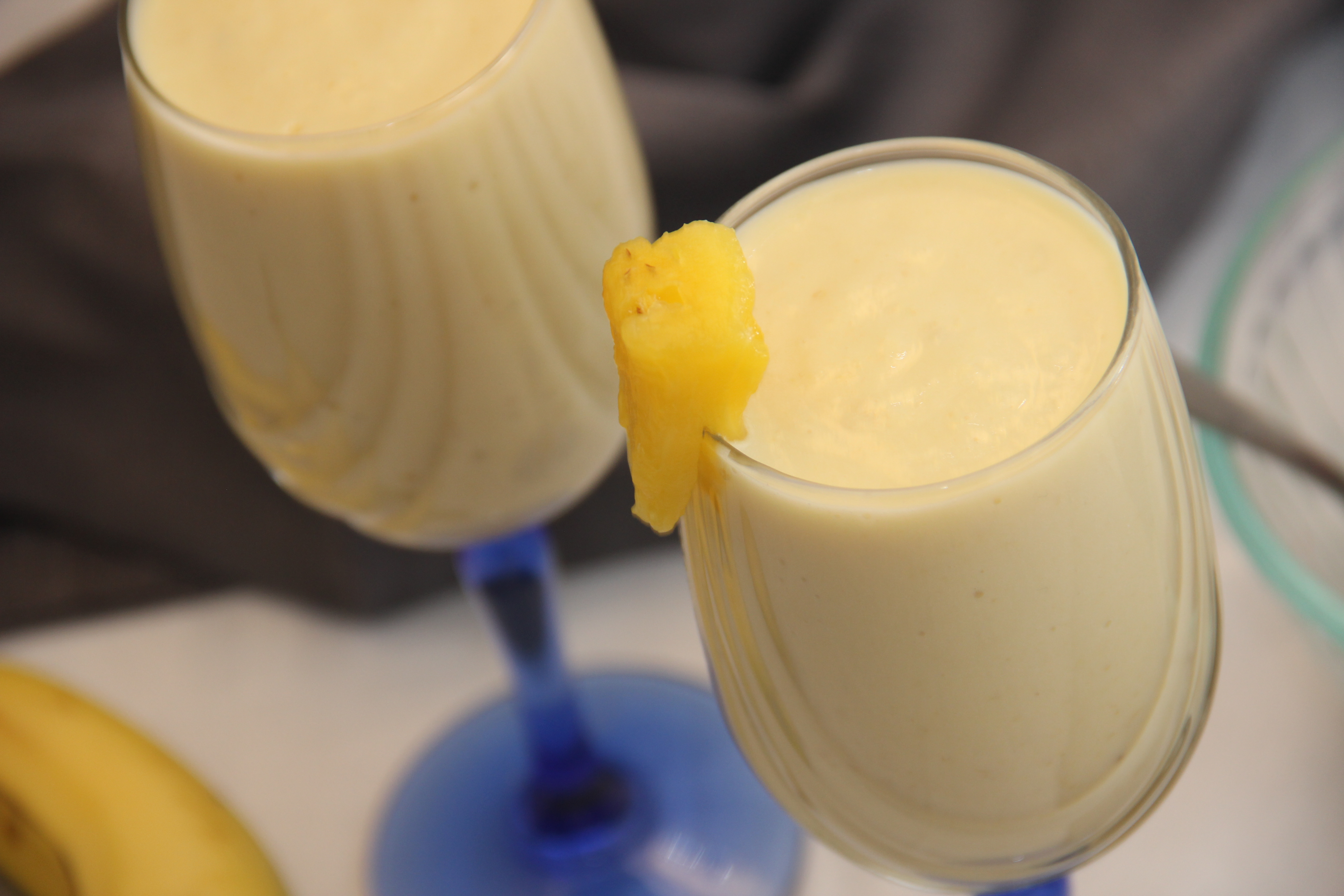 And the combo of rich Greek yogurt and creamy coconut combined with pineapple – for a little tartness and a little sweetness – is so flavorful. "If you like Pina Coladas…", try this 2012 superfood version.
Here is the complete recipe:
'Island Escape' Superfood Smoothie
Prep: 2 minutes
Cook: 0 minutes
1 16-ounce bag frozen pineapple
2 bananas
2 teaspoons vanilla extract
1/2 cup coconut milk
1/2 cup nonfat plain Greek yogurt
2 teaspoons ground flaxseed (optional)
Combine all ingredients in a food processor and pulse until mixture is thick, creamy and smooth. Pour into glasses and serve.