The Avocado Smoothie.
If my Hollywood gossip mags are correct (and I know they always are), these healthy smoothies have been popular with the rich, famous, and beautiful for years now.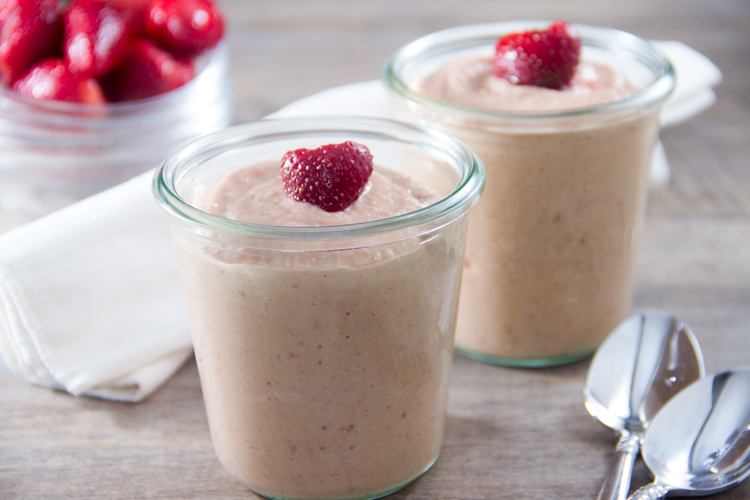 So I guess I'm a little late to the picnic, but here's my discovery for all non-celebs who may think an Avocado Smoothie sounds a little strange: this healthy breakfast or snack idea is actually pretty amazing.
For several reasons:
1.) It just so happens to be an extremely healthy (vegan!) treat that takes minutes to throw together.
2.) The rich texture is satisfying and filling (it's so thick, you can eat it with a spoon).
3.) The creaminess of the avocado combined with fruit and berries is so tasty, you'll probably find you don't need to add any sugar or other sweetener.
4.) If the research linking healthy, whole eating and better, younger looking skin is true, this smoothie should help transform your skin. (Good Housekeeping recently published the science-backed book 7 Years Younger: The Revolutionary 7-Week Anti-Aging Plan and devoted an entire chapter to nutrition!)
Here are the five ingredients you'll need to make your own avocado smoothie (along with all the anti-aging, smooth skin benefits of each ingredient):
1.) Avocado – full of monounsaturated fats that help the body absorb vitamins (like Vitamins A and E) crucial for soft, smooth, young skin
2.) Lime – packed with antioxidants that slow down the aging process in skin
3.) Coconut Milk – rich in lauric acid and antibacterial properties that keep skin clear and breakout free
4.) Mango – Rich in Vitamins A and E, vitamins that keep skin healthy and youthful
5.) Strawberries – full of Vitamin C to reduce inflammation that can damage skin tissue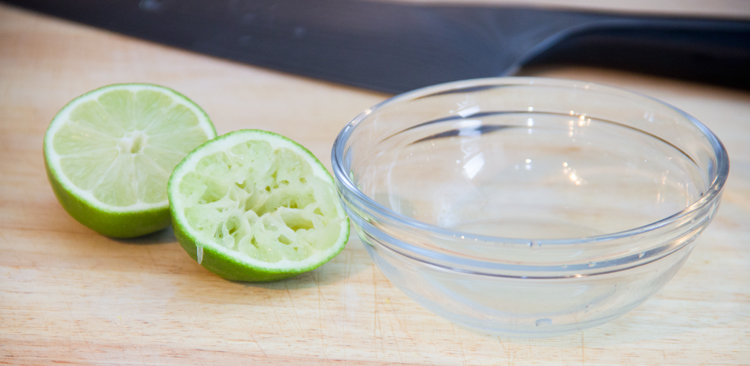 Begin by grabbing a lime and slicing it in half. Squeeze all the juice from both halves into a small bowl (it's easier to find and discard any seeds this way).
If you don't have a fancy citrus juicer, just twist a fork through the halves to get out every last drop of juice.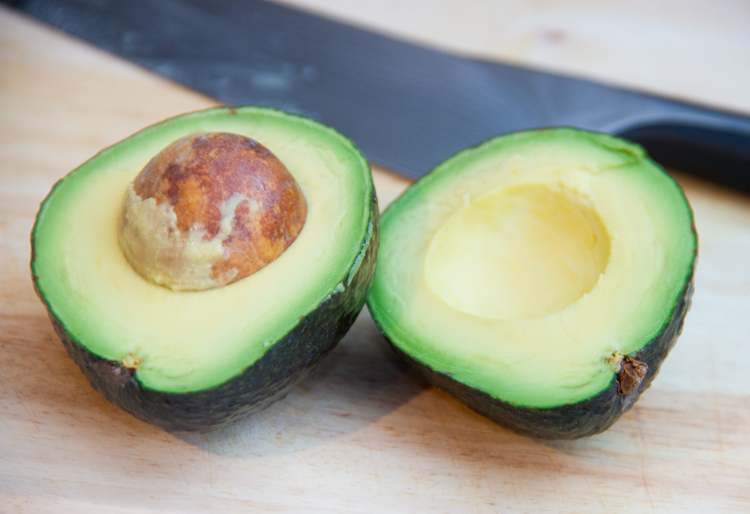 Next, grab an avocado and cut all the way around it lengthwise.
You won't be able to slice the avocado in half because your knife will hit the pit in the center.
Just grab hold of both sides and rotate each in an opposite direction to pull apart the avocado.
Use a spoon to remove the pit.
Then use the spoon to scoop all the fruit from the skin.
Add the avocado and lime juice to a food processor.
Also add a bit of coconut milk and some thawed, frozen chopped mango and thawed, frozen strawberries.
(Just throw the frozen mango and berries in the microwave for a couple of minutes to quickly thaw).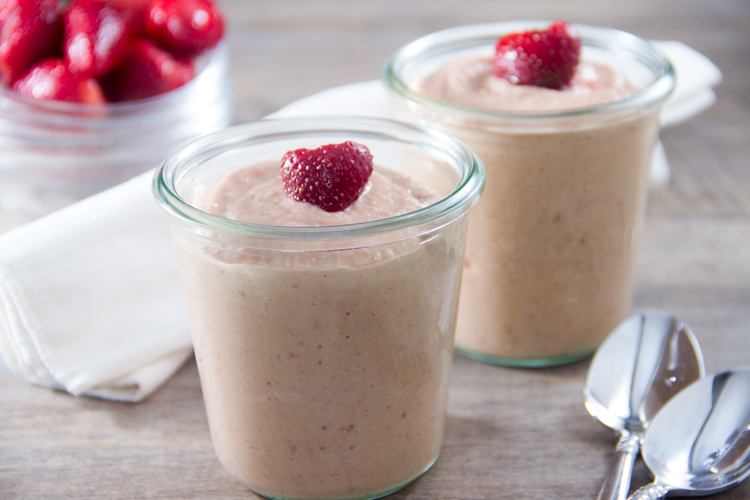 Pulse until you have a thick, smooth, creamy purée.
One batch makes 4 smoothies, so you can store the rest in the fridge or freezer for a quick and convenient breakfast or snack anytime.
These super-thick avocado smoothies taste so yummy.
You probably won't actually taste the avocado (the smoothie tastes mainly like berries and mango with just a hint of coconut), but you will notice the creaminess.
Here is the complete recipe (I include two recipe options: the first version has more strawberries for a tart, berry flavor. The second version has more mango for a creamier tropical flavor):
Shine Smoothie (Avocado Smoothie for Soft, Smooth, Young Looking Skin)
Author:
The Scrumptious Pumpkin
Total Time: 10 minutes
Prep: 10 minutes
Cook: 0 minutes
Yield: 4 servings
Ingredients
Option 1 Ingredients: Berry-Flavored Smoothie
1 avocado, halved, peeled and pitted
1 lime, juiced
½ cup coconut milk
16 ounces frozen chopped mango, thawed
16 ounces frozen strawberries, thawed
Option 2 Ingredients: Mango-Flavored Smoothie
1 avocado, halved, peeled and pitted
1 lime, juiced
½ cup coconut milk
24 ounces frozen chopped mango, thawed
8 ounces frozen strawberries, thawed
Instructions
Select ingredient list for either Option 1 or Option 2.
Place all ingredients for Option 1 or Option 2 in a food processor.
Puree until smooth and creamy.
Serve.