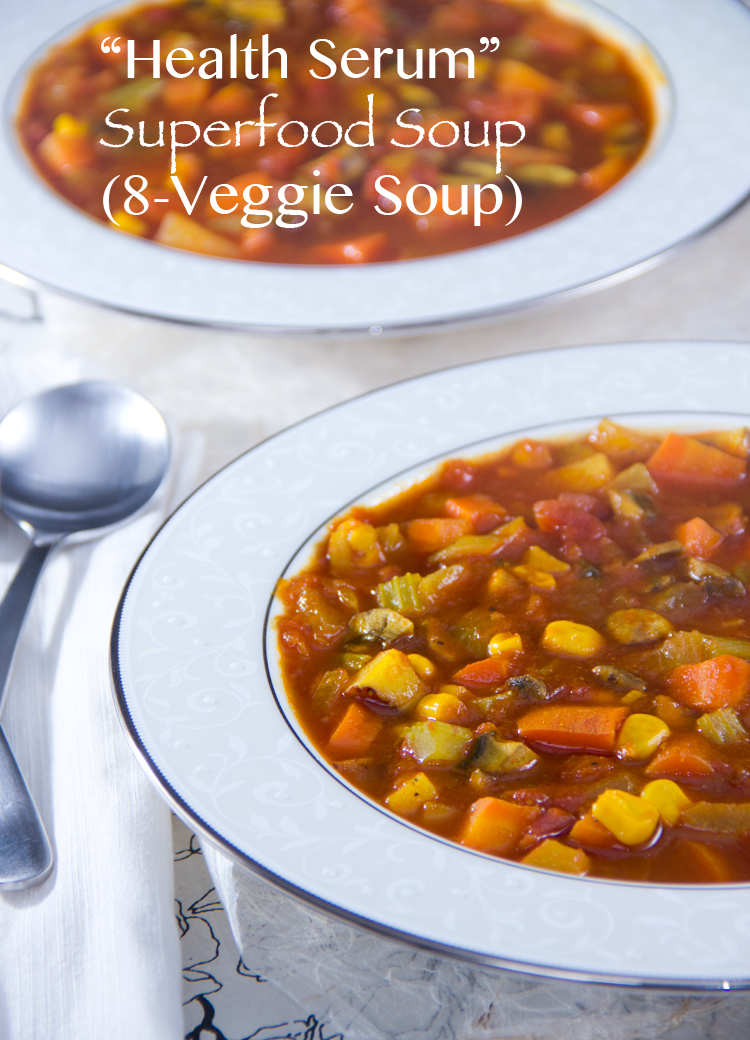 When January arrives, I think most of us, at some point, even if it's just vaguely in the back of our minds, resolve to try to adopt some healthier habits for the new year.
Which is ironic because January seems to be the month least favorable for good health, in my opinion: everyone I pass on the street is either coughing or sniffling, half of my team at work is currently out of the office due to sickness, and last week the mayor declared a 'Flu Emergency' in my town of Boston.
So here is my yummy concoction to fight back against all the germs January has to throw at you and keep that Healthier New Year resolution going strong: 8-Veggie Winter Soup.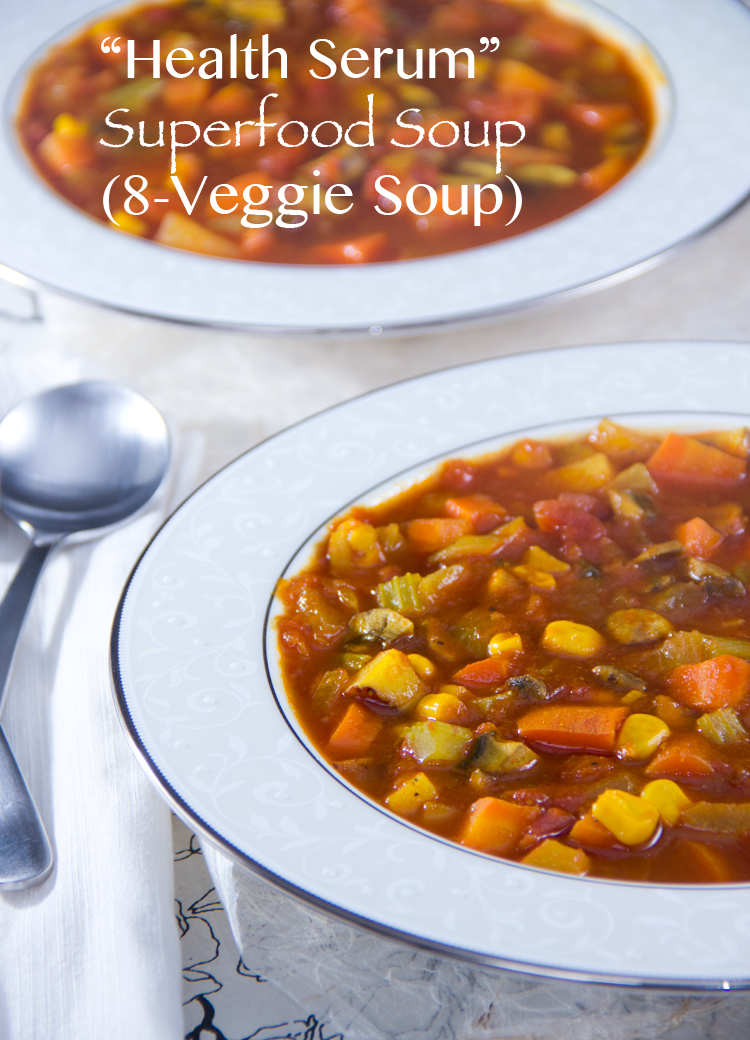 Bonus: this soup holds up extremely well and tastes just as wonderful (maybe even better) as leftovers.
Make extra and you'll have a few days worth of healthy lunches to keep that resolution going strong!
Here's the recipe for Healthy 8-Veggie Superfood Soup:
Healthy 8-Veggie Superfood Soup
Author:
The Scrumptious Pumpkin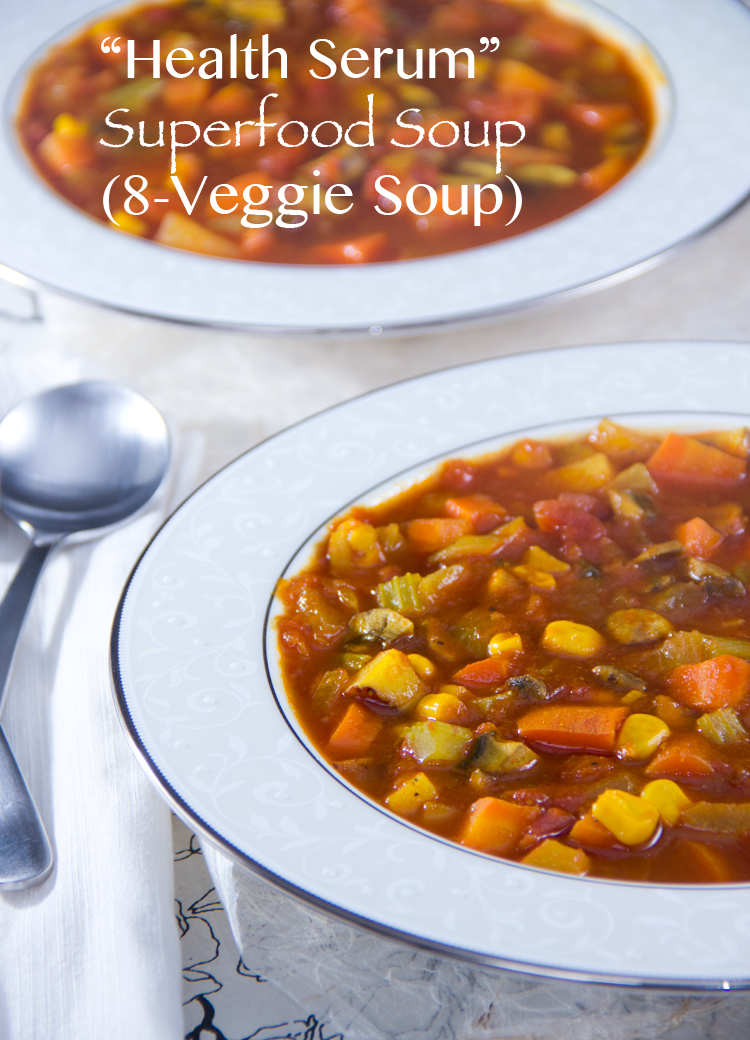 Total Time: 35 minutes
Prep: 15 minutes
Cook: 20 minutes
Yield: 6 servings
Ingredients
4 tablespoons olive oil
3 cloves garlic, minced
1 small onion, diced
3 medium carrots, diced
2 ribs celery, diced
32-ounce container vegetable broth
26-ounce container diced tomatoes
1 red potato, diced
1½ tablespoons honey
3 teaspoons turmeric
5 ounces crimini mushrooms, diced
½ cup frozen sweet corn
Salt and freshly ground black pepper
Instructions
In a large stock pot or dutch oven, heat the olive oil over medium-high heat. Add the garlic, onion, carrots, and celery and sauté until veggies are softened, about 7 minutes. Season with salt and pepper.
Add the vegetable broth and chopped tomatoes, and bring to a boil. Add the potatoes and reduce the heat to a simmer.
Add the honey and turmeric and cook until the potatoes are softened, about 10 minutes. Add the mushrooms and corn and allow the soup to simmer about 5 minutes more.
Season to taste with salt and pepper. Serve.
*I estimate approximate nutrition information using the
Verywell Recipe Nutrition Calculator.
You May Also Enjoy:
https://jenelizabethsjournals.com/2015/01/12/vegetable-and-white-bean-soup-with-pesto/
https://jenelizabethsjournals.com/2017/01/28/slow-cooker-white-chili/
https://jenelizabethsjournals.com/2013/10/30/creamy-curry-pumpkin-soup/
SaveSave