There's nothing like a refreshing, frothy, frozen fruit smoothie on a warm summer day.
This mango peach smoothie is served chilled, and it's thick enough to eat with a spoon.
It has all of that healthy, light, freshness we tend to crave during those hot and humid days.
This peach smoothie is also packed with healthy and nutritious ingredients like chia seeds and banana.
The peaches and mangoes are naturally sweet, and coconut milk adds plenty of rich and creamy flavor.
So there's no need to add any sugar or artificial sweeteners.
This smoothie is refreshing and naturally delicious!
This smoothie happens to be super easy to whip up in about 5 minutes, perfect for a quick breakfast or snack.
As another option, I love using fresh peaches and mangoes while they're in season.
This peach smoothie will hold up for a couple of days in the fridge, if stored in a covered, airtight container.
What I like to do is divide the smoothie into individual portions and then freeze them in small, covered, airtight containers.
That way, I have a frozen smoothie on hand and ready to thaw and go, anytime!
This peach smoothie is packed with healthy nutrition but, even better, it's delicious, refreshing, and filled with summer flavor!
Here's the recipe for Frozen Mango Peach Smoothie:
(For complete nutrition information, check out my Peach Mango Smoothie Recipe, originally posted on Food Fanatic)
Other Recipes You May Enjoy: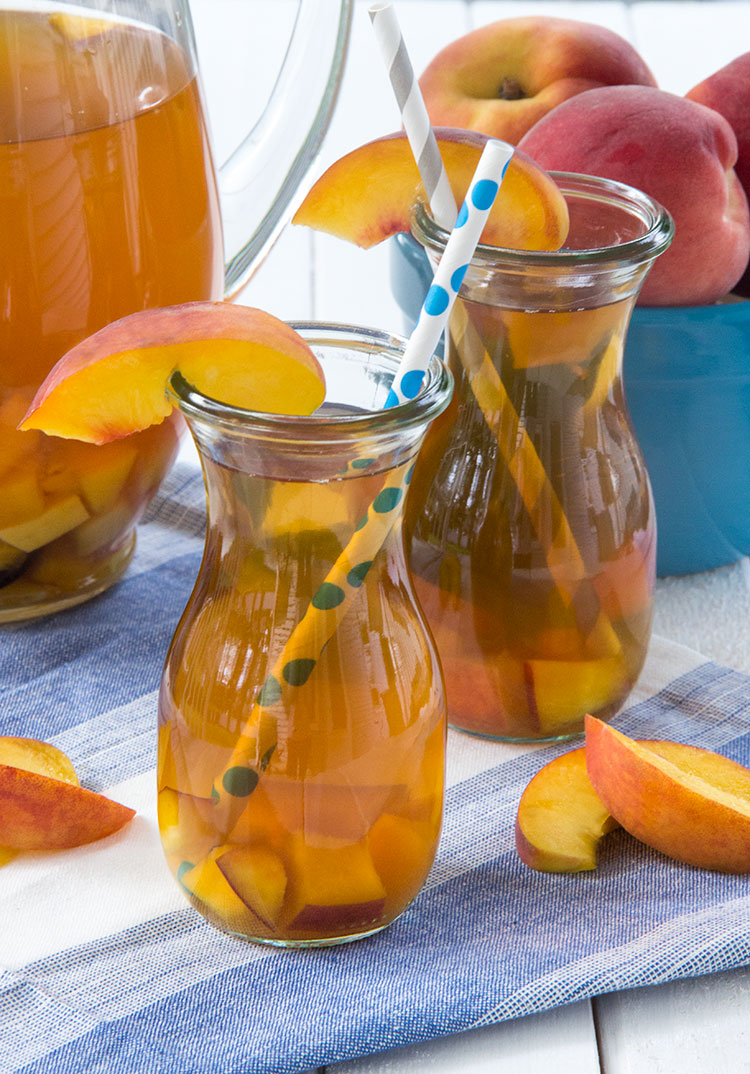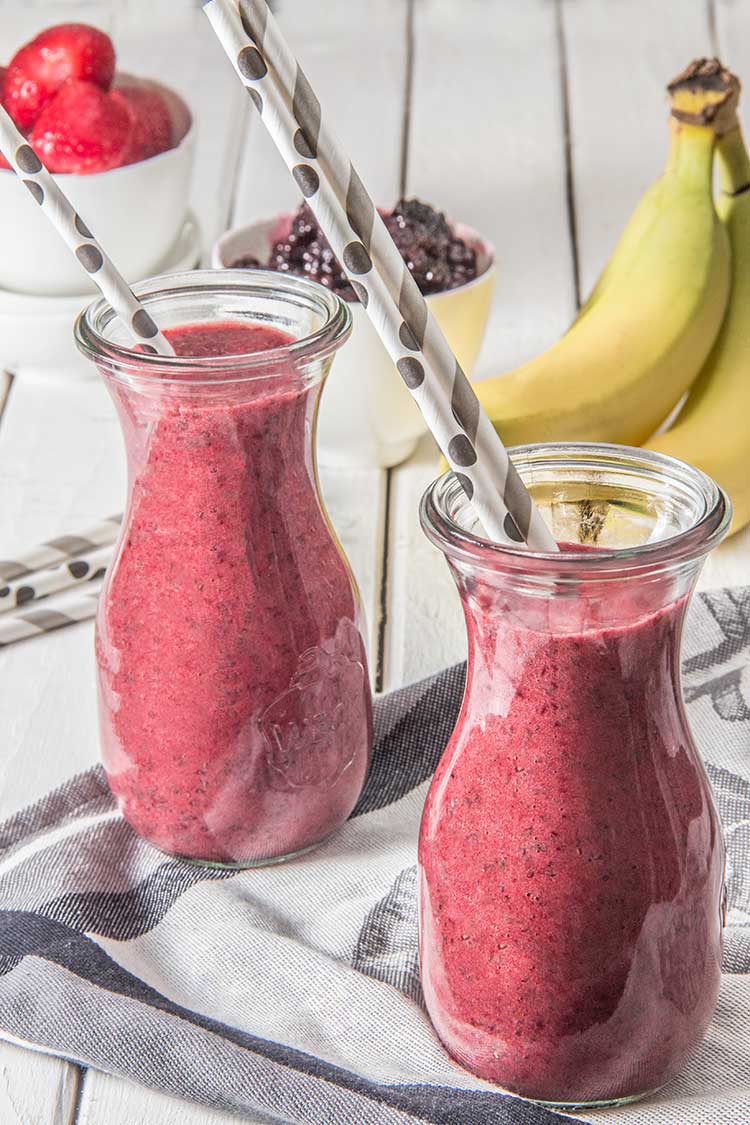 Triple Berry Chia Detox Smoothie
SaveSave