Yes, everyone has the country music landmarks – like the Grand Ole Opry and the Ryman Auditorium – on their must-see list when they're traveling to Nashville.
But if you're anything like me (obsessed with photography), you probably also want to find the most scenic and impressively beautiful sites in Nashville too. Despite traveling with a toddler who always has his own agenda(!), I was determined to find the most stunning spots in Nashville and get lots of photos.
The good news is that Nashville has an overflow of stunningly beautiful sites to choose from.
Here are my top picks for gorgeous photo locations in Nashville (along with all of the best photos I managed to capture, in between chasing Trevor around town!):
Beautiful Nashville Spot #1: Gaylord Opryland Resort
Gaylord Opryland Resort & Convention Center
2800 Opryland Dr, Nashville, TN 37214
Gaylord Opryland, located about 20 minutes outside of downtown Nashville, is one of the most fascinating resorts I've ever seen. Two-year-old Trevor was absolutely riveted by this over-the-top, unique resort as well!
It's a huge resort (with more than 2,000 rooms!), containing three enormous conservatories to wander through. Each conservatory is filled with lavish greenery, palms, and gardens, everything real and tended by a large staff of gardeners.
Wandering among a river, waterfalls, and ponds filed with vividly colored-fish, Trevor was convinced he was outside.
However, the conservatories are actually enclosed by towering glass ceilings, so you can count on capturing stunning photos even on rainy or brutally hot or cold days.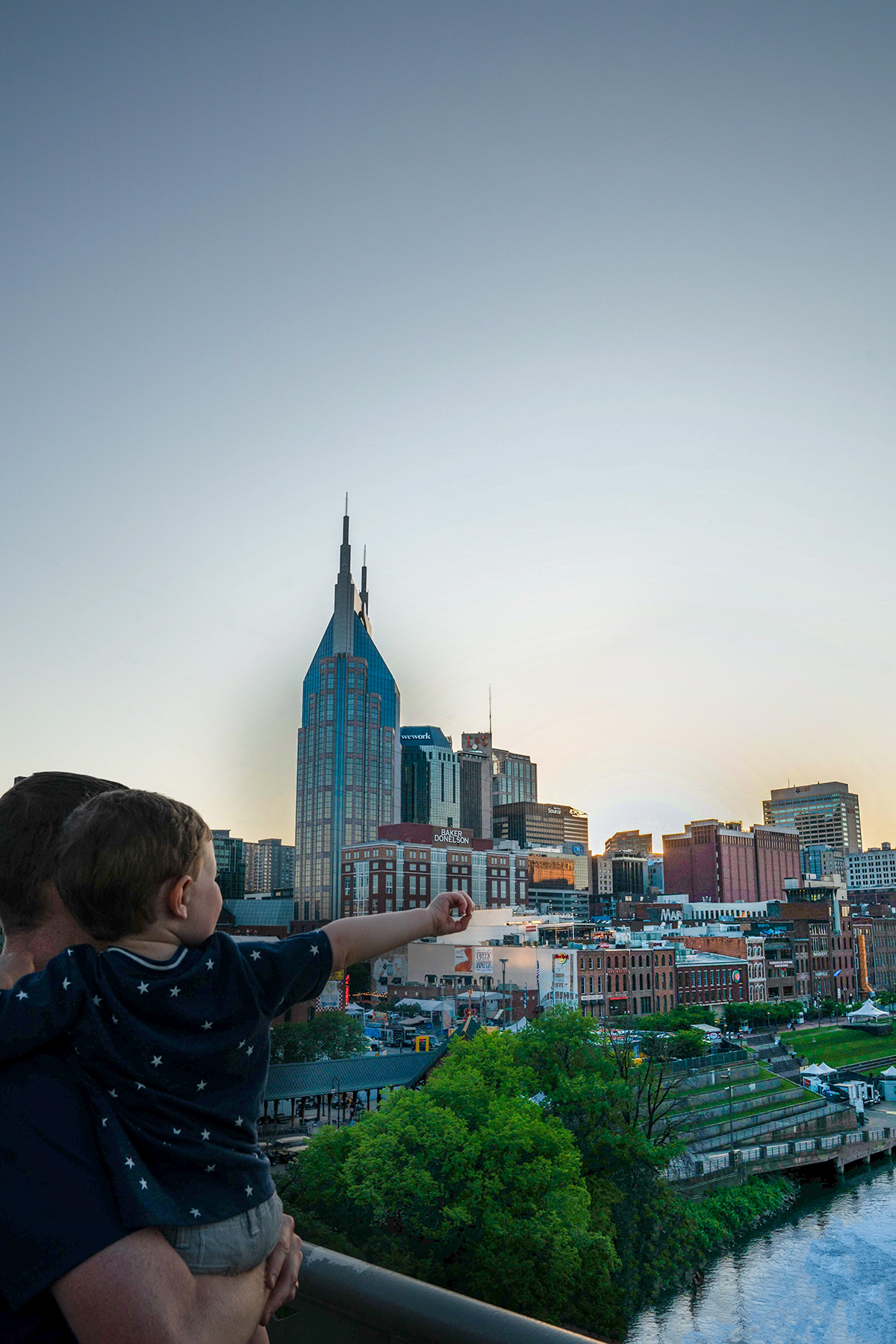 Beautiful Nashville Spot #2: John Seigenthaler Pedestrian Bridge
John Seigenthaler Pedestrian Bridge
If there was one place I thought was absolutely ideal for capturing the Nashville city skyline, it was definitely the John Seigenthaler Pedestrian Bridge. Since it's a pedestrian bridge, people can bike or walk this bridge at their leisure, without having to worry about making way for oncoming traffic.
And the view of the Cumberland River and the beautiful Nashville city skyline is very picturesque.
I loved this spot especially at sunset, when the city streets of downtown Nashville began to light up with vivid color.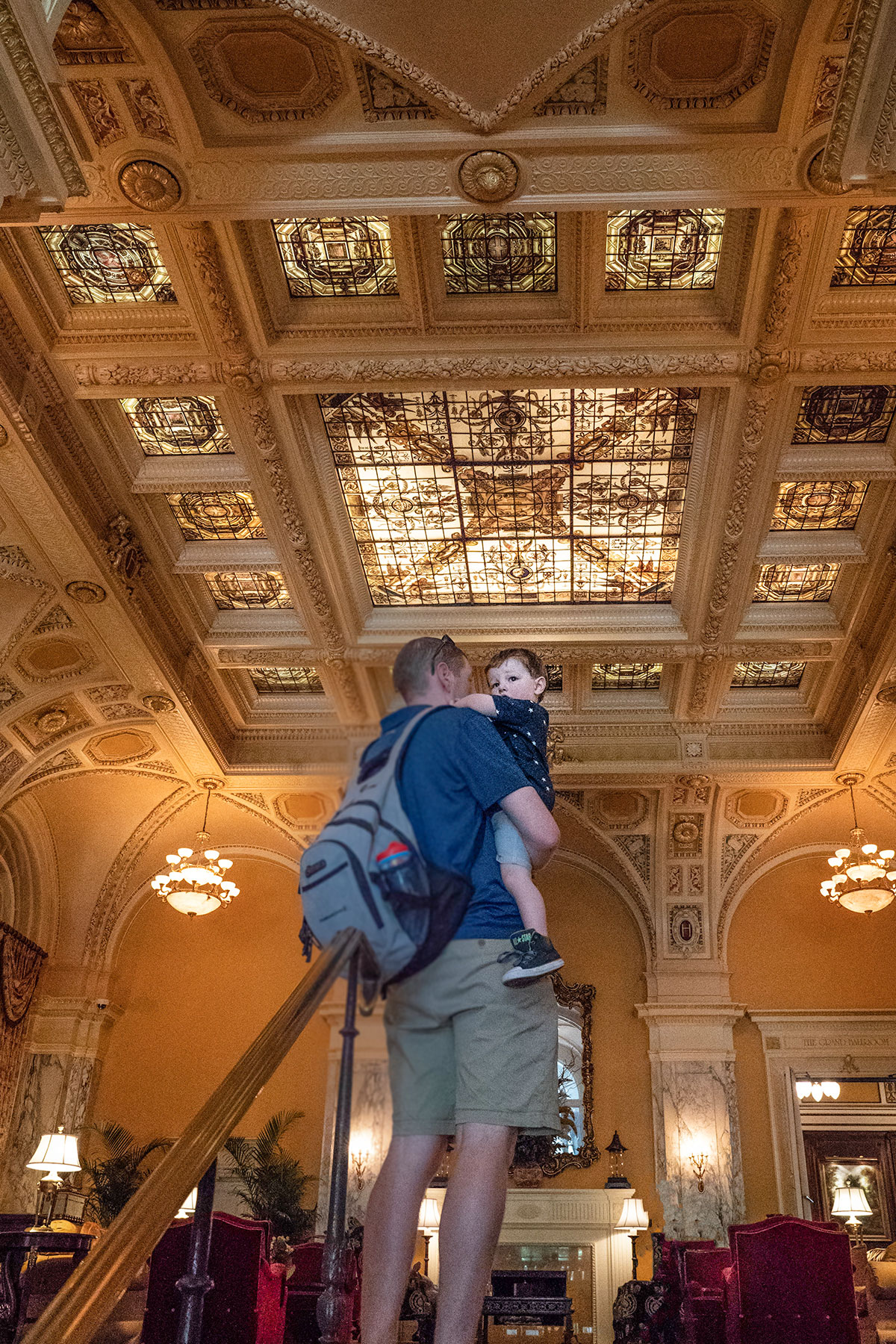 Beautiful Nashville Spot #3: The Hermitage Hotel
231 6th Ave N, Nashville, TN 37219
If Gaylord Opryland is the most fascinating and unique hotel in Nashville, The Hermitage is surely the most stunningly beautiful.
The lobby is lavish and ornate, to say the least, with stained glass windows covering the cathedral ceilings, plus towering columns and arched windows with intricate moldings.
Tired and weary from chasing around a two-year-old in the Nashville summer midday heat, Chris and I thought it was such a treat to step into the peaceful, lavish surroundings at this luxury hotel for just a few moments!
Beautiful Nashville Spot #4: Centennial Park
Centennial Park is a very spacious and clean park, overflowing with picturesque spots. And once you've captured plenty of stunning photos, the park also offers a quiet and peaceful place to just relax and take a breather when you've had enough of the liveliness of downtown Nashville!
Aside from plenty of open green space that Trevor loved running through, Centennial Park also has lots of flowers in bloom and a lake surrounded by park benches and shady trees.
Trevor loved checking out the old-fashioned steam locomotive on display (we were told by a local that this train may soon be restored to again give rides to passengers).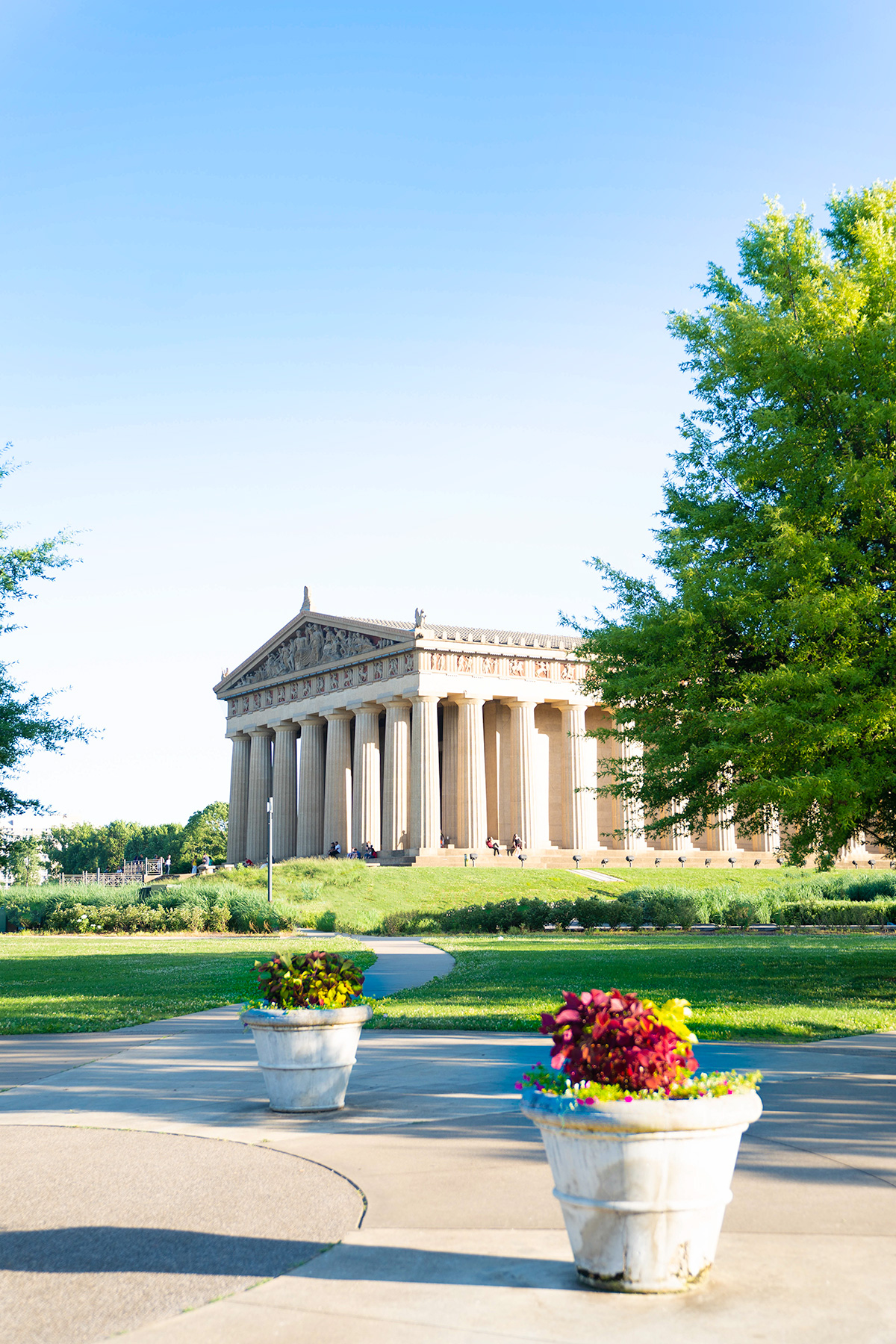 I thought the Parthenon, also located within the park, was really fascinating.
It was built in the 1800's as a full-scale replica (it's huge!) of the original Parthenon in Athens, Greece.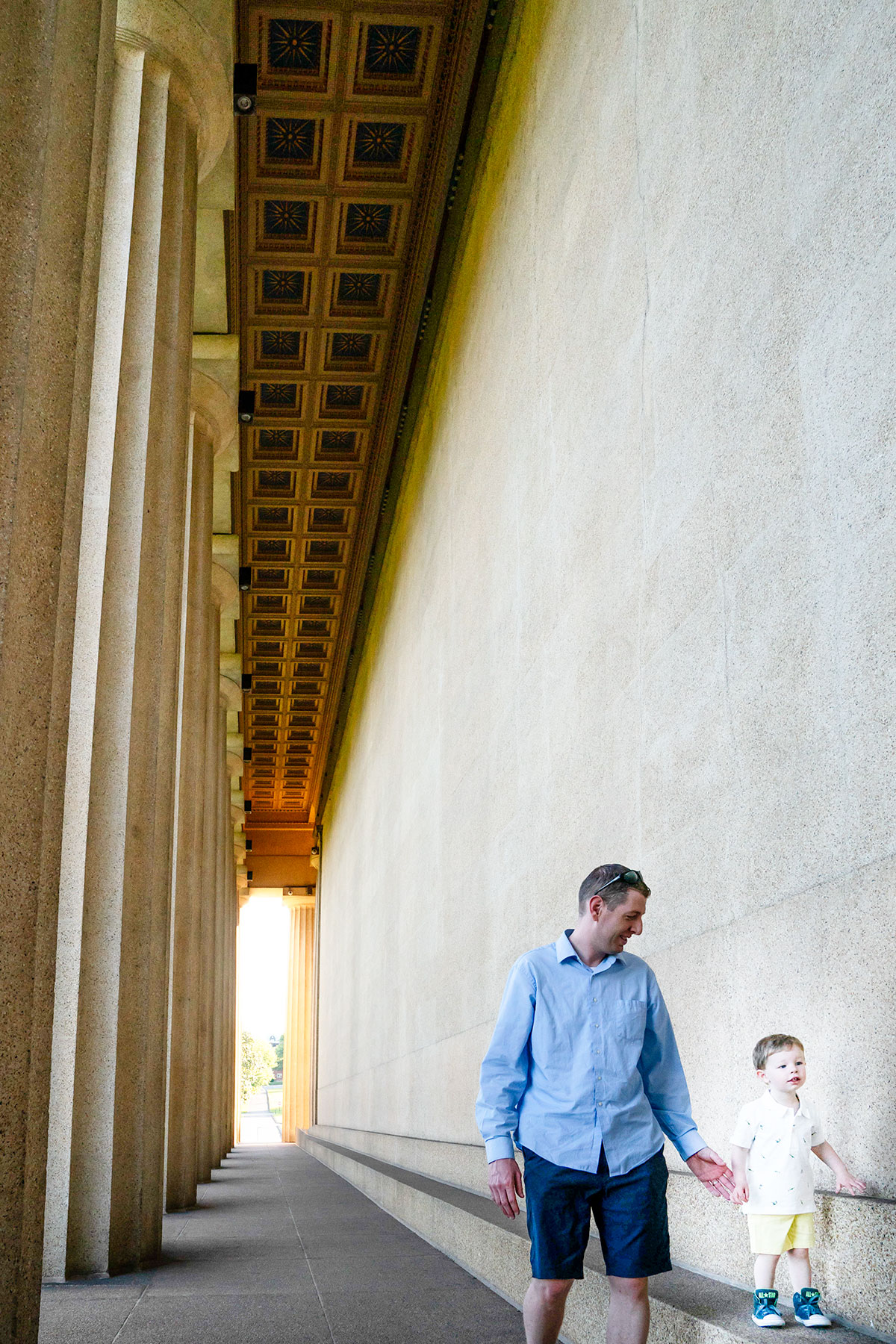 I loved spending time here because, since I've seen the original in Athens, I loved how this replica had all of the detail and towering scale, but also seemed so pristine and perfect and new.
Beautiful Nashville Spot #5: Union Station Hotel
1001 Broadway, Nashville, TN 37203
Since I love historic sites, I had Union Station Hotel on the top of my must-see list when we planned our trip to Nashville.
The building is stunningly beautiful, both inside and out.
Union Station is quite literally a former railroad terminal that began operating as a hotel for train passengers in the very early 1900's.
The lobby looks like a grand old railroad station, but one with a towering and ornate stained-glass ceiling and massive crystal chandeliers. It tops my list of stunningly beautiful historic sites in Nashville!
For More on Nashville, Check Out:
Ultimate Nashville Bucket List for Families: Top 6 Nashville Sites for Families
Trip #2: Travel Confessions from Nashville
Pin on Pinterest: