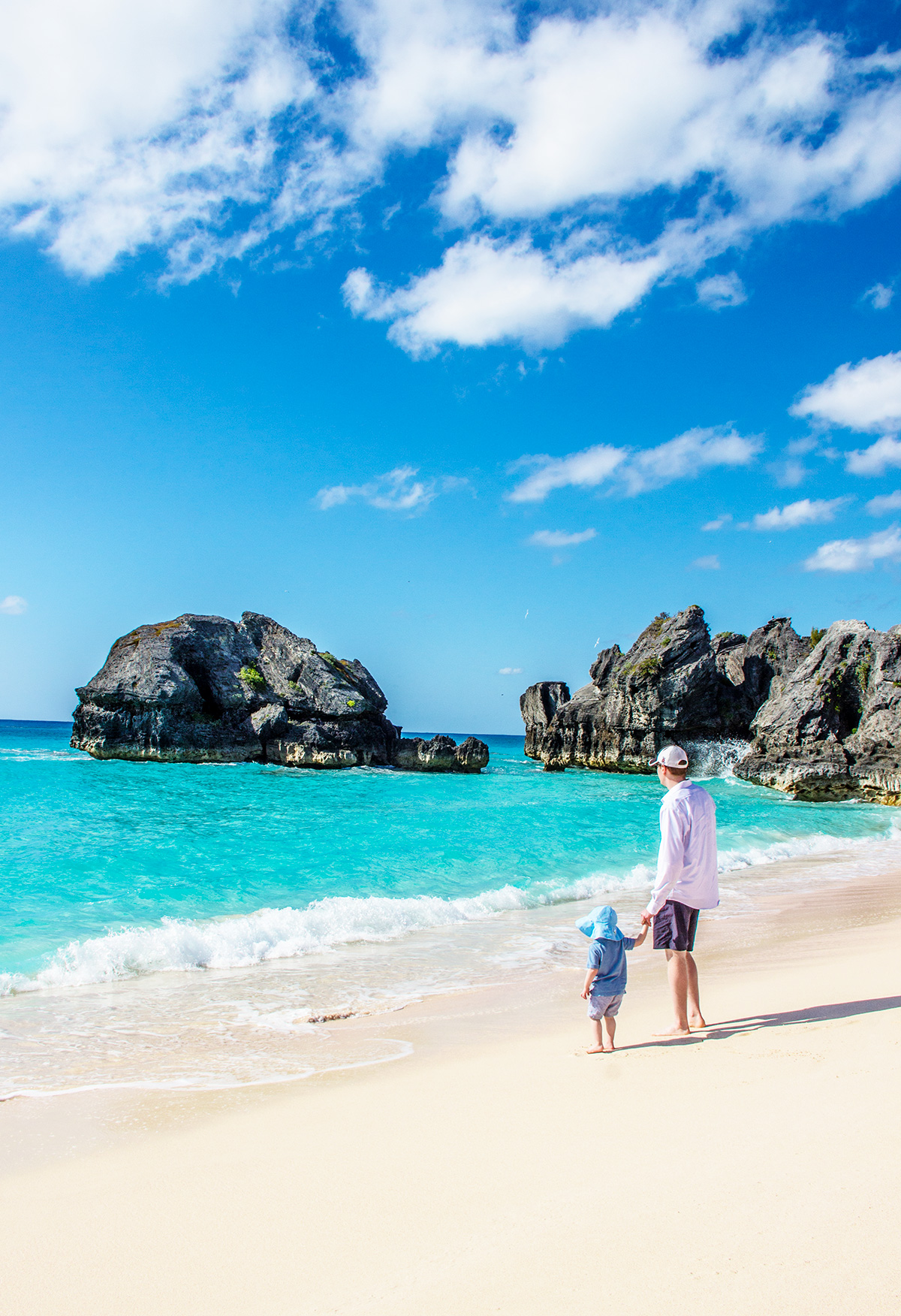 The moment that Chris, Trevor and I arrived on Warwick Long Bay Beach is one I'll always remember.
It was one of those rare warm-but-not-uncomfortably-hot days where the skies were blue and clear, with no humidity.
We stepped onto a long stretch of soft, white sand. And beyond the pristine beach: crystal clear, calm waters (i.e. no murkiness or seaweed, etc.) that were the most beautiful shade of turquoise, with dark, jagged limestone rock dotting the open ocean.
Aside from the three of us, there was not another soul on the public beach.
As I watched Trevor take off in a sprint through the sand, these were the words that came to mind:
"We have actually arrived in paradise!"
Here was the more magical thing: as we continued to walk the trail along the shoreline, called the South Shore Park trail, we arrived at a series of stunningly beautiful beach landscapes, one after the next!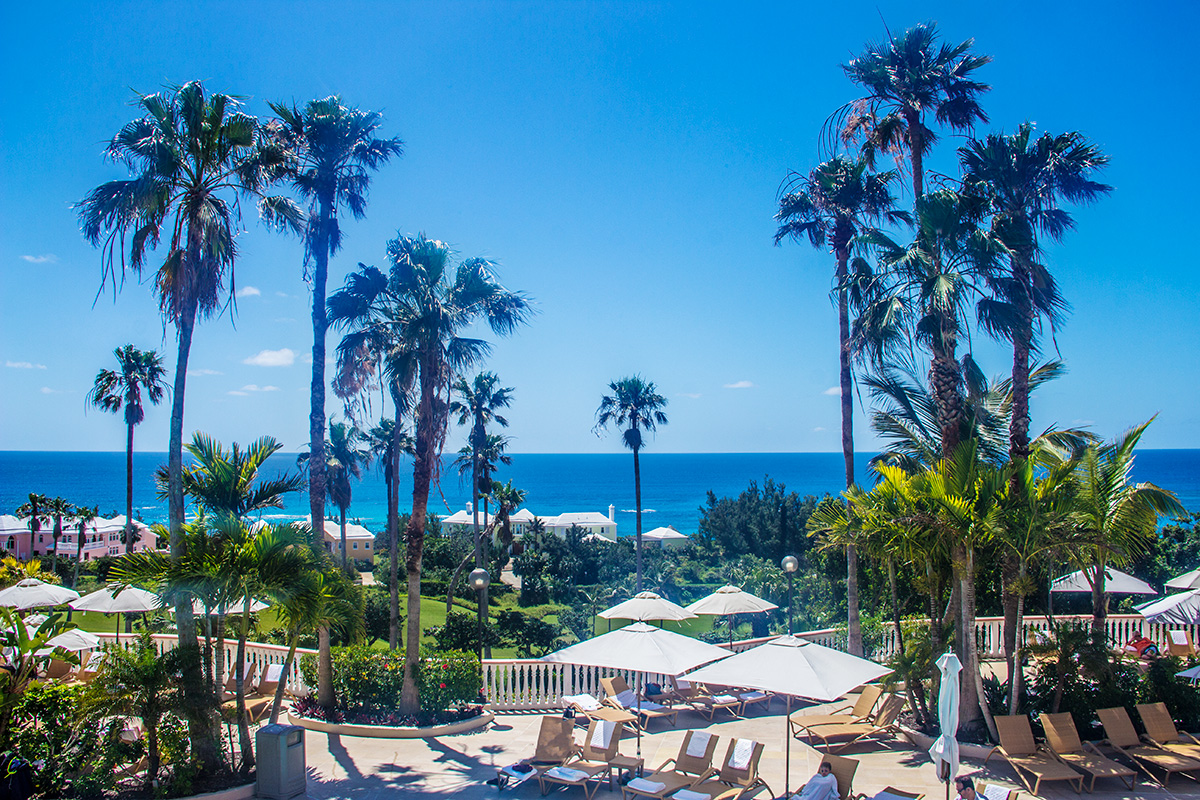 After enjoying this incredibly scenic beach walk, we ended up at the Fairmont Southampton to enjoy a fresh and delicious seafood lunch, all while taking in extraordinary ocean views.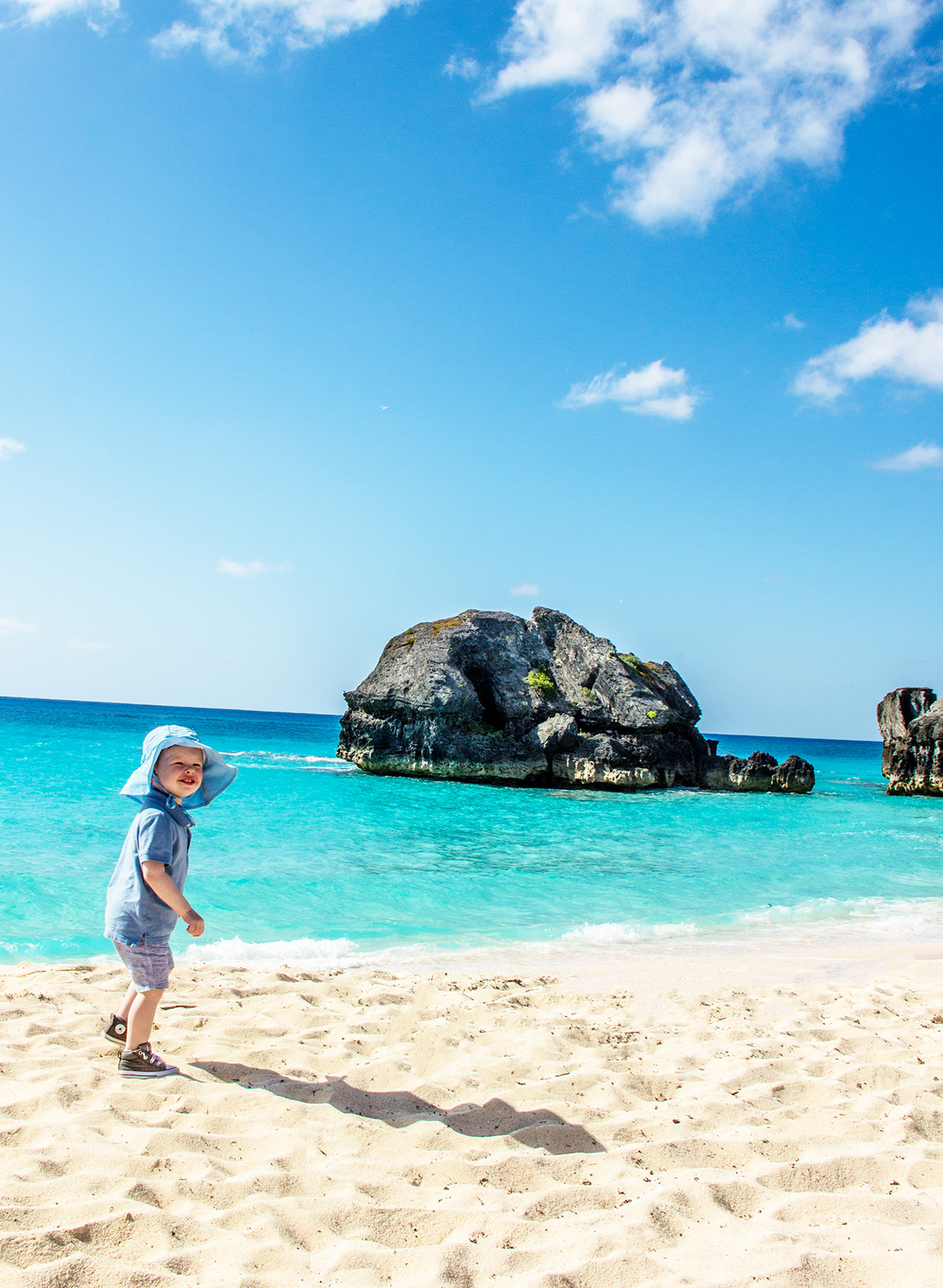 This beach experience was, hands down, my favorite part of our entire trip to Bermuda.
Here's exactly how we did the South Shore Park trail walk, so you can replicate it on your own trip to Bermuda: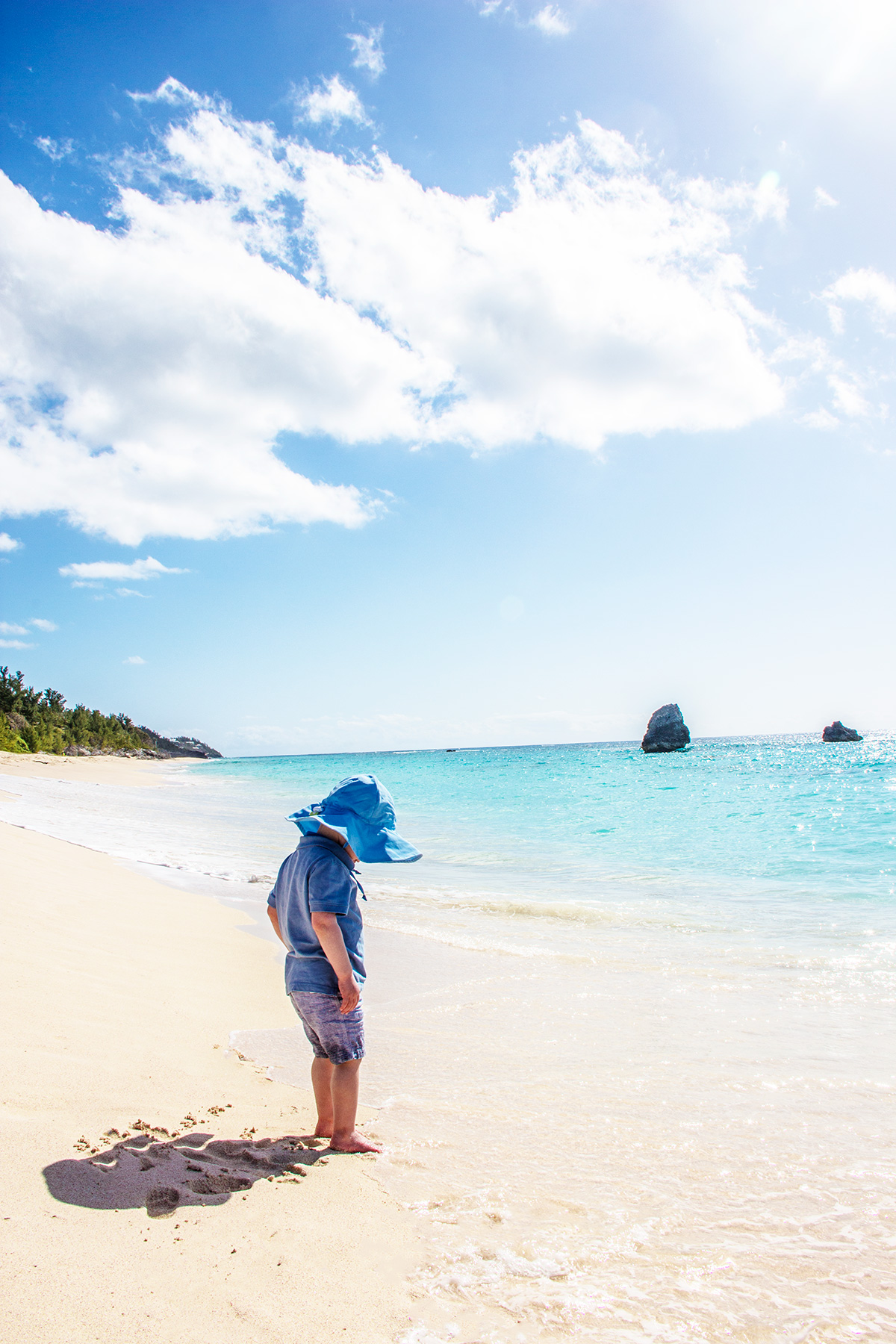 1.) Warwick Long Bay Beach
Location: Warwick Long Bay Beach, Bermuda
Begin by taking a public bus or cab to Warwick Long Bay Beach (we took a cab. My understanding is that you may have to ask for the bus to stop at the beach, which they will gladly do).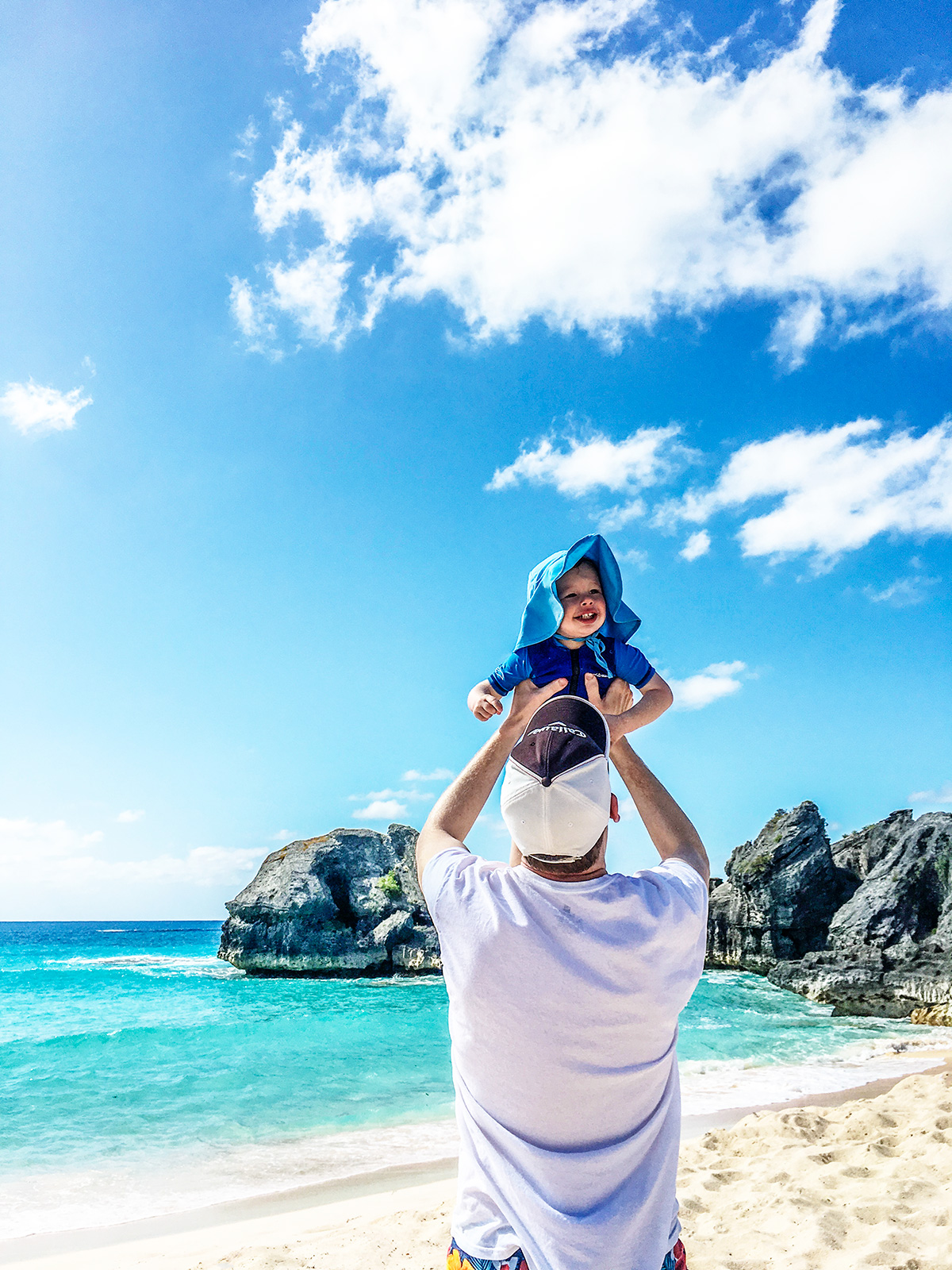 This is a stunning, long shoreline of sandy beach. I believe this beach is often deserted and I can't for the life of me understand why. It's just such a beautiful tropical paradise! I loved the contrast of the dark, jagged limestone rock against the crystal turquoise waters.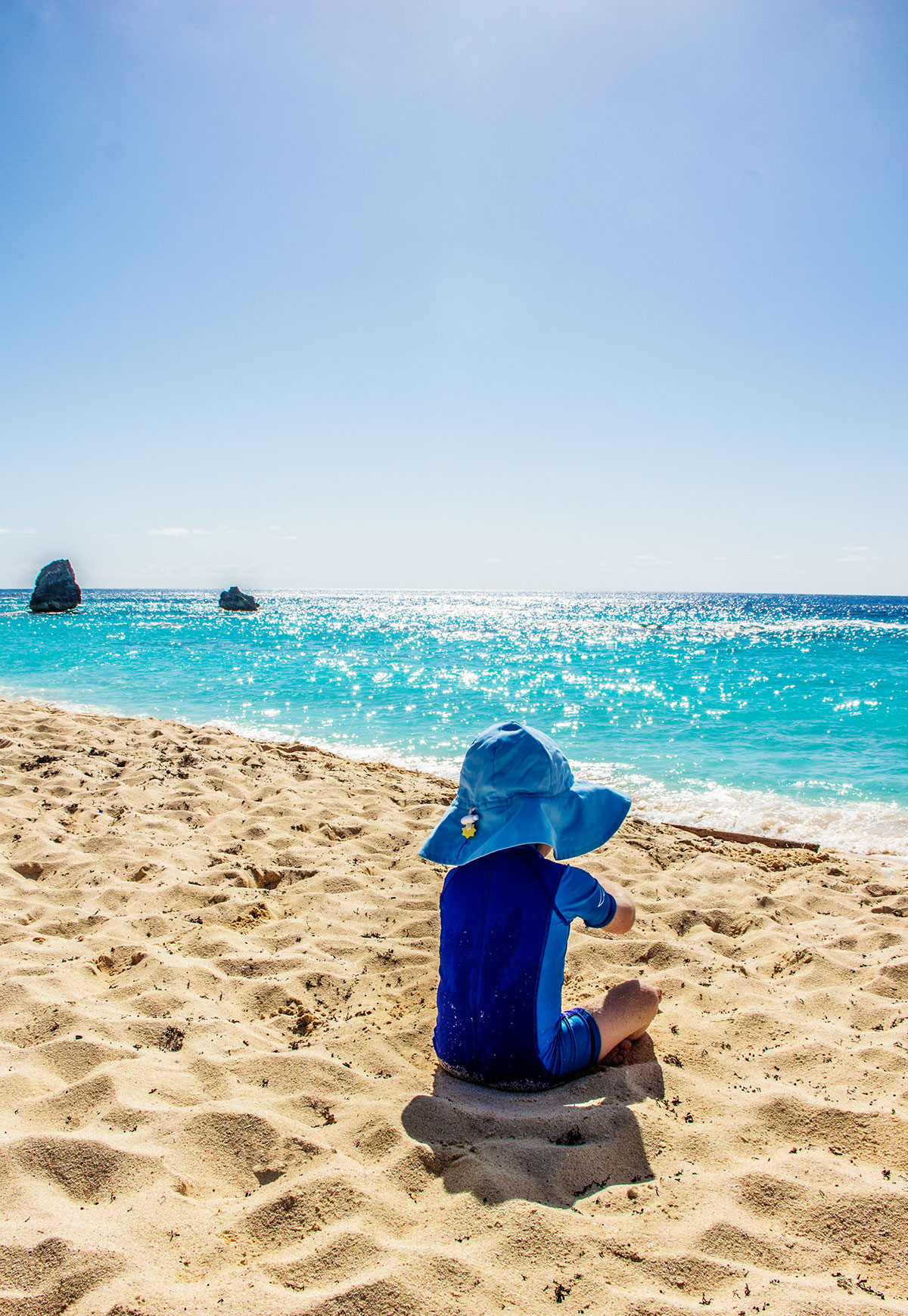 And the way the sun danced and shimmered over the calm ocean.
Chris and Trevor had so much fun splashing along the shore here.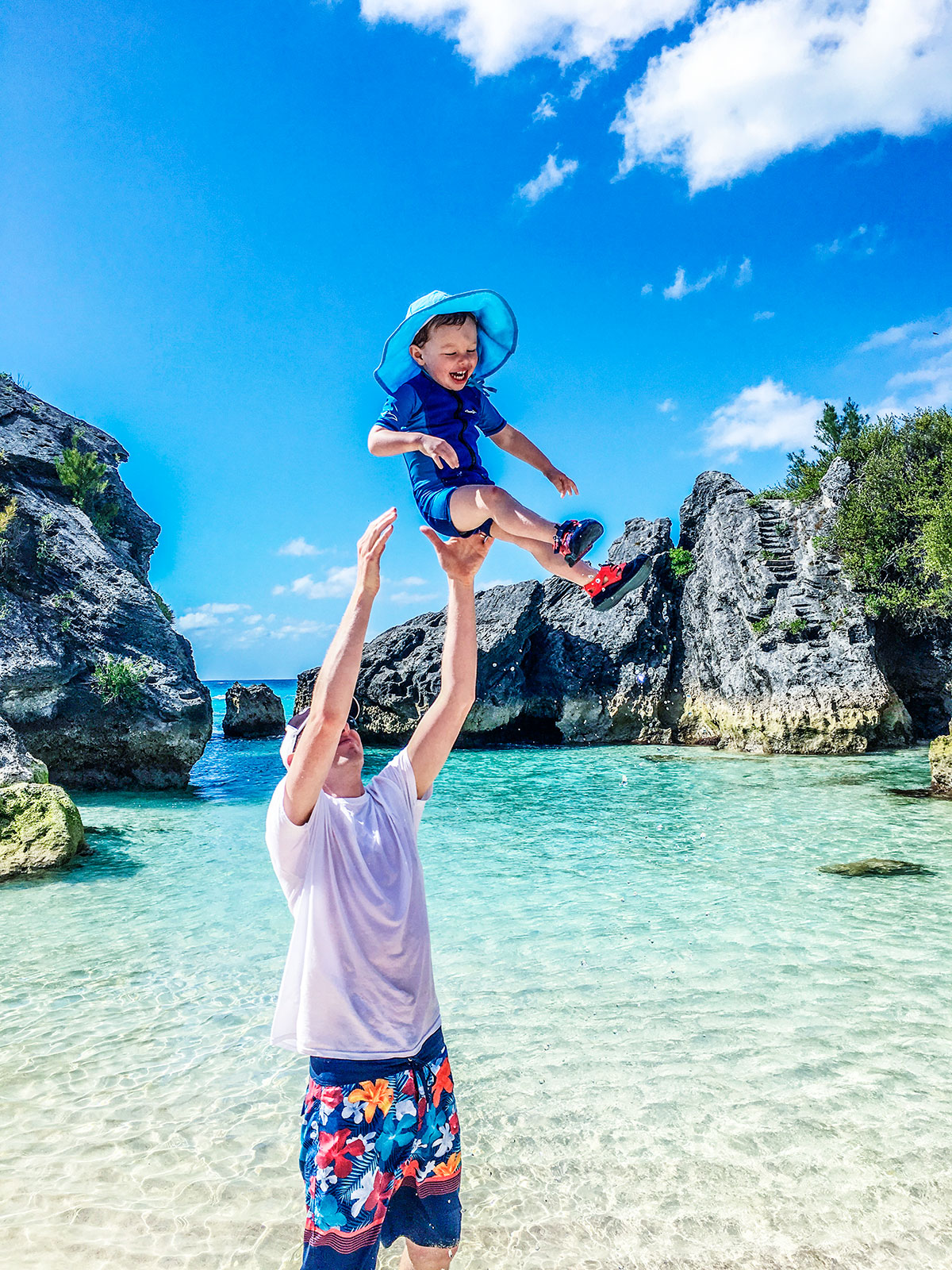 2.) Jobson's Cove
Location: Jobson's Cove, South Shore Park, Bermuda
Just steps beyond Warwick Long Bay is Jobson's Cove (go in the direction of the dark limestone jutting out of the ocean).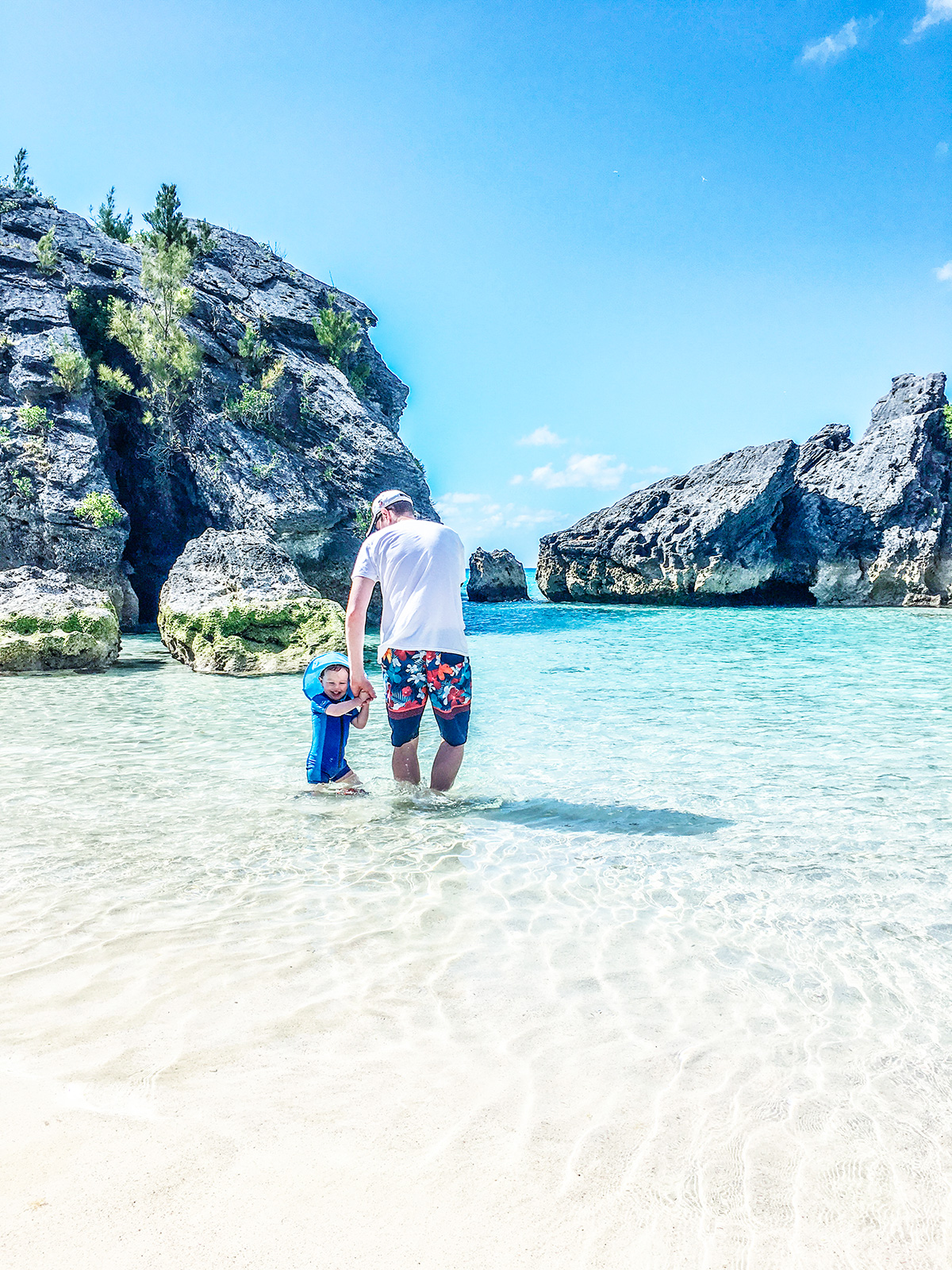 This was a dream destination for Trevor (and for any young child!) The limestone in this cove stops any waves, so the waters are shallow, very clear, and extremely still.
Trevor had so much fun splashing in the cove here!
Again, since we were in Bermuda during low season, Trevor and Chris were the only two people splashing in the water at Jobson's Cove. But my understanding is that this spot can get very crowded, so it's best to visit early in the morning during the busy summer months.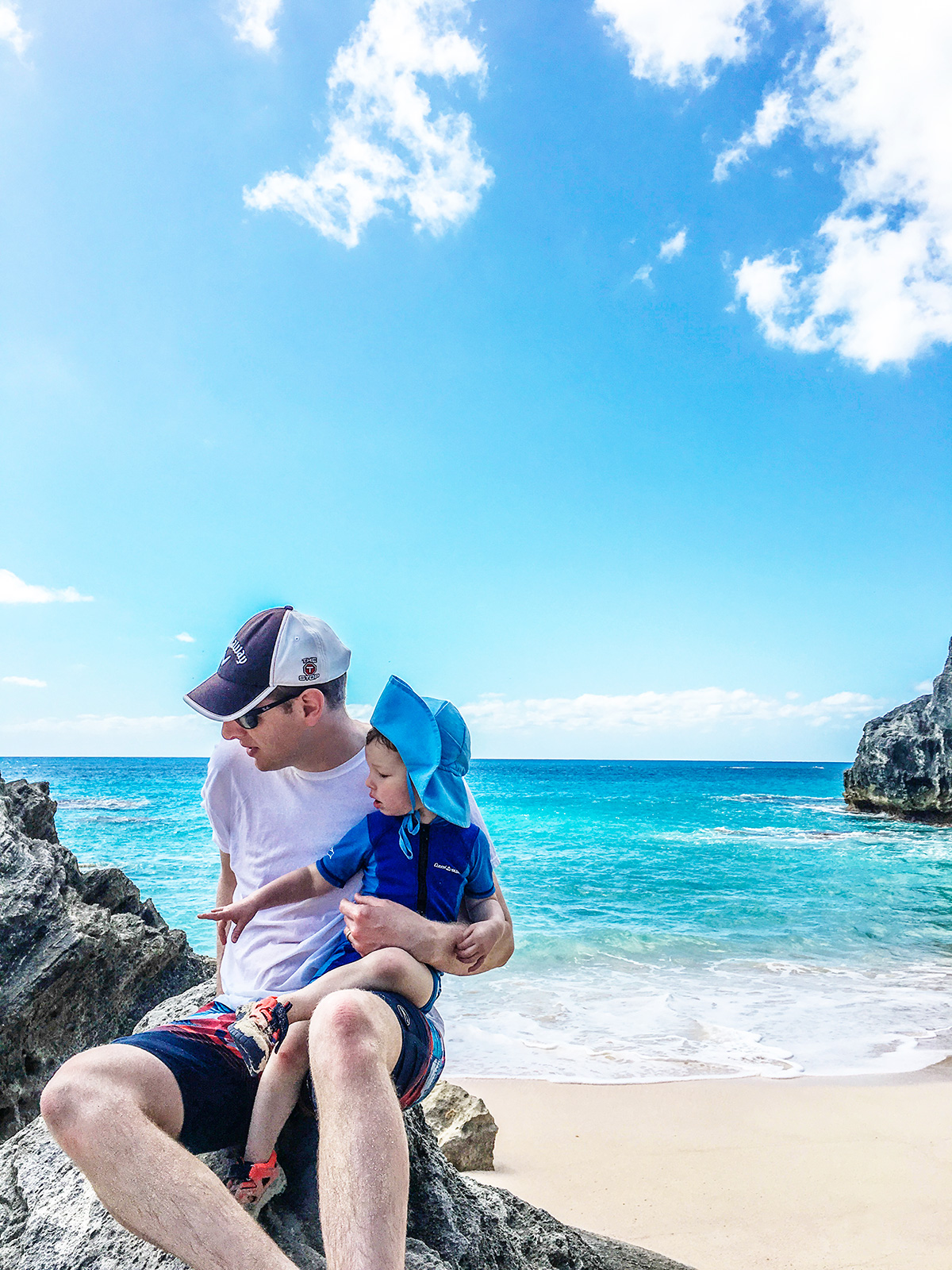 3.) Stonehole and Chaplin Bays
Location: Chaplin Bay, Bermuda
As we continued to make our way along the sandy trail past Jobson's Cove, we found several more small coves and beaches along the way. Each one beautiful, and each one completely deserted!
Some coves were made up of mostly jagged limestone rock.
Some areas included small white sand beaches.
4.) Horseshoe Bay Beach
Location: Horseshoe Bay Beach, South Rd, Bermuda
Next, we walked through a grassy area and finally, we arrived at Horseshoe Bay Beach.
This is one of the more popular beaches in Bermuda, known for its pink sand. Horseshoe was crowded with people enjoying the calm and stunningly beautiful turquoise waters.
The benefit of ending the walk at Horseshoe Bay Beach is that this beach has plenty of amenities: food and drink stands, restrooms and showers, and parking. Although we didn't spend time on this crowded beach (we had already had our fill of beaches along the way!), we were happy to have a place to rinse off our sandy feet and change Trevor out of his wet swimsuit.
5.) Fairmont Southampton, Bermuda Resort
Location: Fairmont Southampton, 101 South Shore Road, Southampton SN02, Bermuda
Chris and I were so happy we ended our day at the Fairmont Southampton for two reasons.
The first reason was the incredibly delicious lunch we had there, which came with stunning ocean views (prices are fairly expensive).
The second reason was that a line of taxis were waiting at the entrance, so we had an easy way to get back to our hotel room after lunch!
To end your beach day this way, just catch the Fairmont Resort shuttle from the Horseshoe Bay Beach parking lot. The free shuttle does very frequent 5-minute trips to the Fairmont, where you can grab an outdoor table at the casual Jasmine Lounge.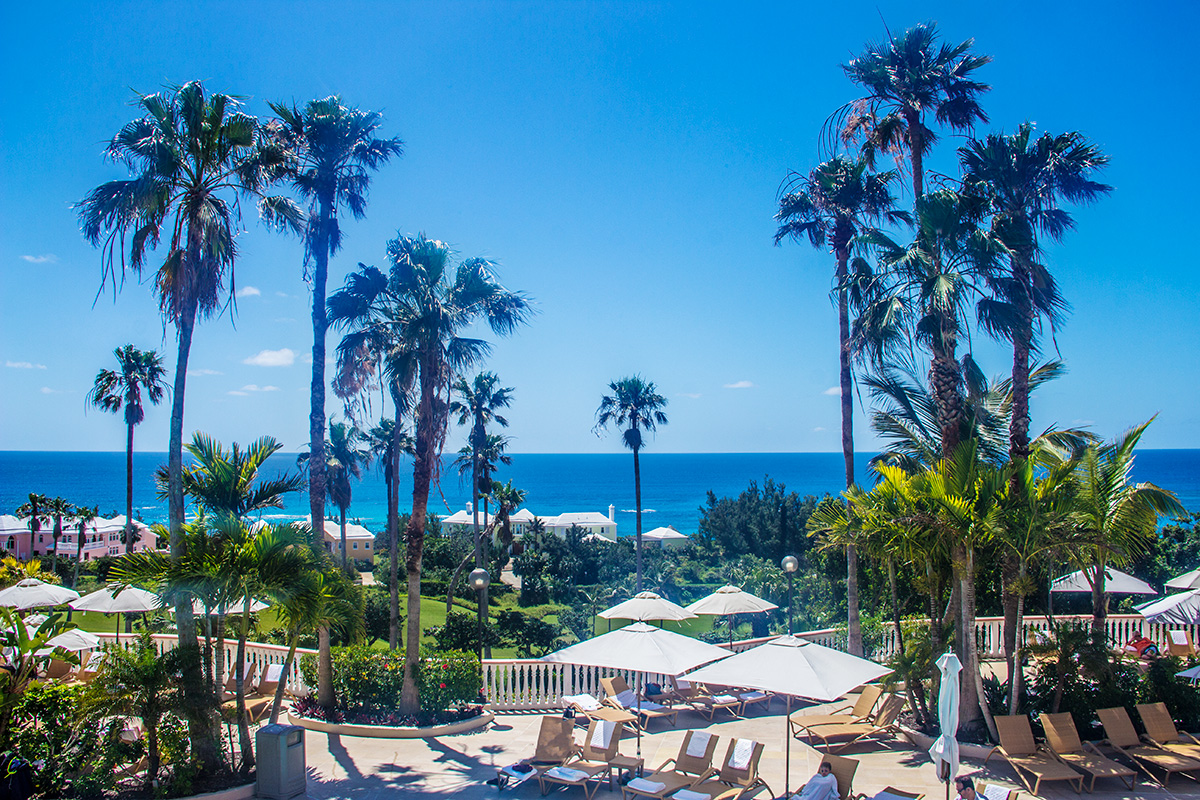 We thought our fish sandwiches were so delicious, and I couldn't believe the incredible views of the wide open ocean and swaying palm trees. We definitely thought the higher prices were worth the experience!
And when we were finished, we were able to easily grab a cab at the Fairmont entrance to make our way back to our own hotel. It was the most extraordinary morning in paradise!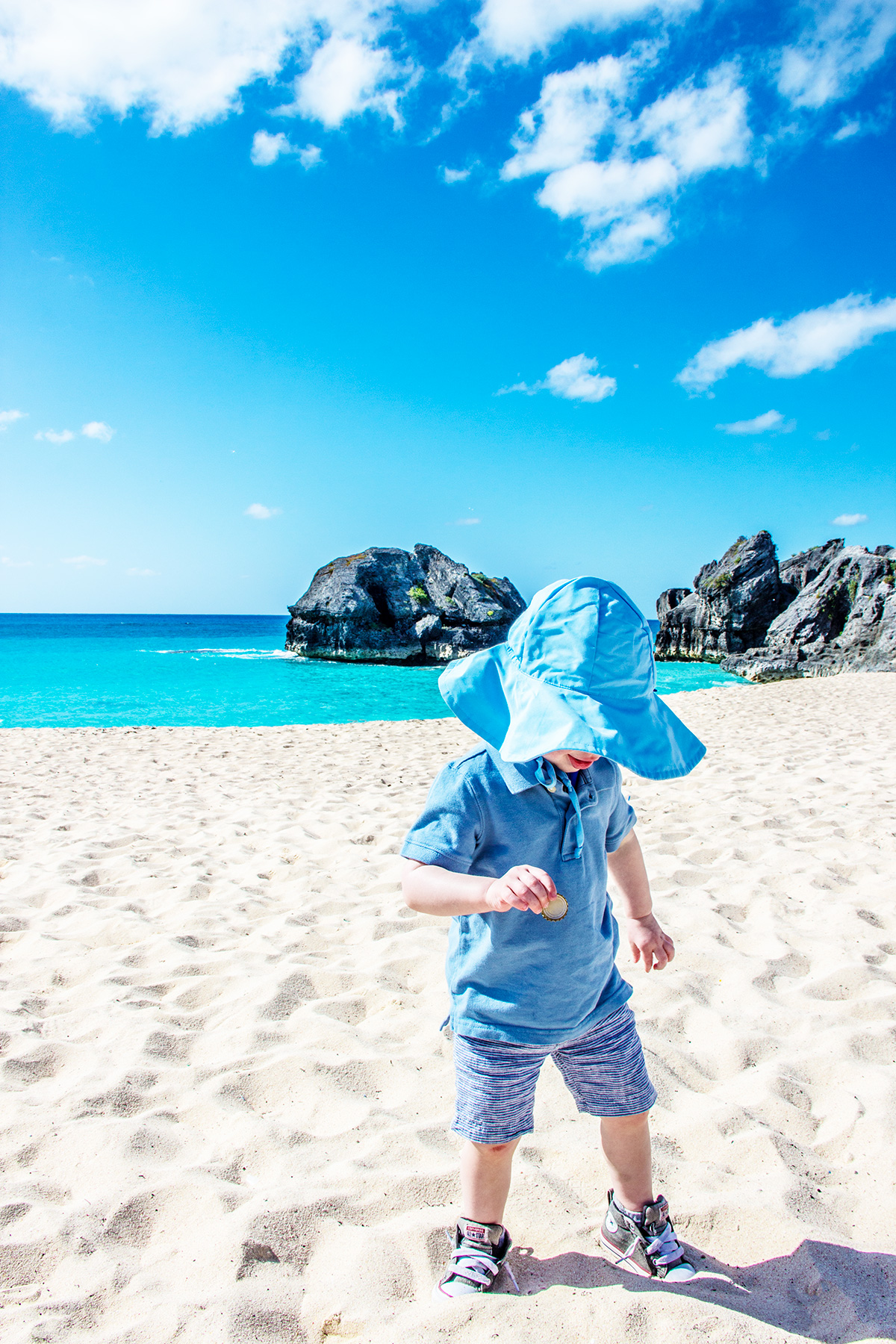 Here are all of the questions we had before we did the South Shore Park trail from Warwick Long Bay to Horseshoe Bay, plus all of our answers now that we've experienced it all:
What Should I Bring on the South Shore Park Trail?
Wear your bathing suit (since there's nowhere to change on Warwick Long Bay) and remember towels for swimming in the beautiful, clear and warm waters (we didn't bring towels and just dried in the sun as we walked). There's a lot of jagged limestone rock along many of the beaches that would be fun to climb and explore, so wear water shoes if you're interested in climbing. Otherwise, flip-flops (which is what I wore) work fine. There are not concession stands until you reach Horseshoe Bay, so bring water bottles and snacks if you plan to spend the full morning and/or after afternoon doing this walk. There's not a lot of shade along this beach walk, so bring sun hats, beach umbrellas, and sunscreen if you're worried about sun protection! The views are stunning here, so definitely bring your camera if you're interested in photography!
How Long Is The South Shore Park Trail from Warwick Bay to Horseshoe Bay?
The walk from Warwick Long Bay to Horseshoe Bay is about 1 mile. There aren't any markers or signs, but it's an easy, flat, sandy trail that's intuitive to follow. You'll definitely know Horseshoe Bay when you reach it, since it's normally crowded with people and there are concessions, restrooms and a big parking lot at the far end of the beach.
When Should I Go to the South Shore Park Trail?
We were in Bermuda in April – which is still low season – and we arrived at the beach fairly early, around 9:00 am. Starting out early worked very well for us, and I highly recommend it. We only saw a handful of other visitors for the entire beach walk (until we reached Horseshoe Bay, which is a popular destination). It was like our own private slice of tropical paradise!
For More On Bermuda Travel, Check Out:
5 Incredible Things About Bermuda That Will Make You Reach For Your Suitcase
Bermuda for Kids: 5 Incredible Sites Families Will Love
Take A Photo Tour of the Rosewood Bermuda Luxury Resort
Trip #1: Travel Confessions From Bermuda
Pin On Pinterest: