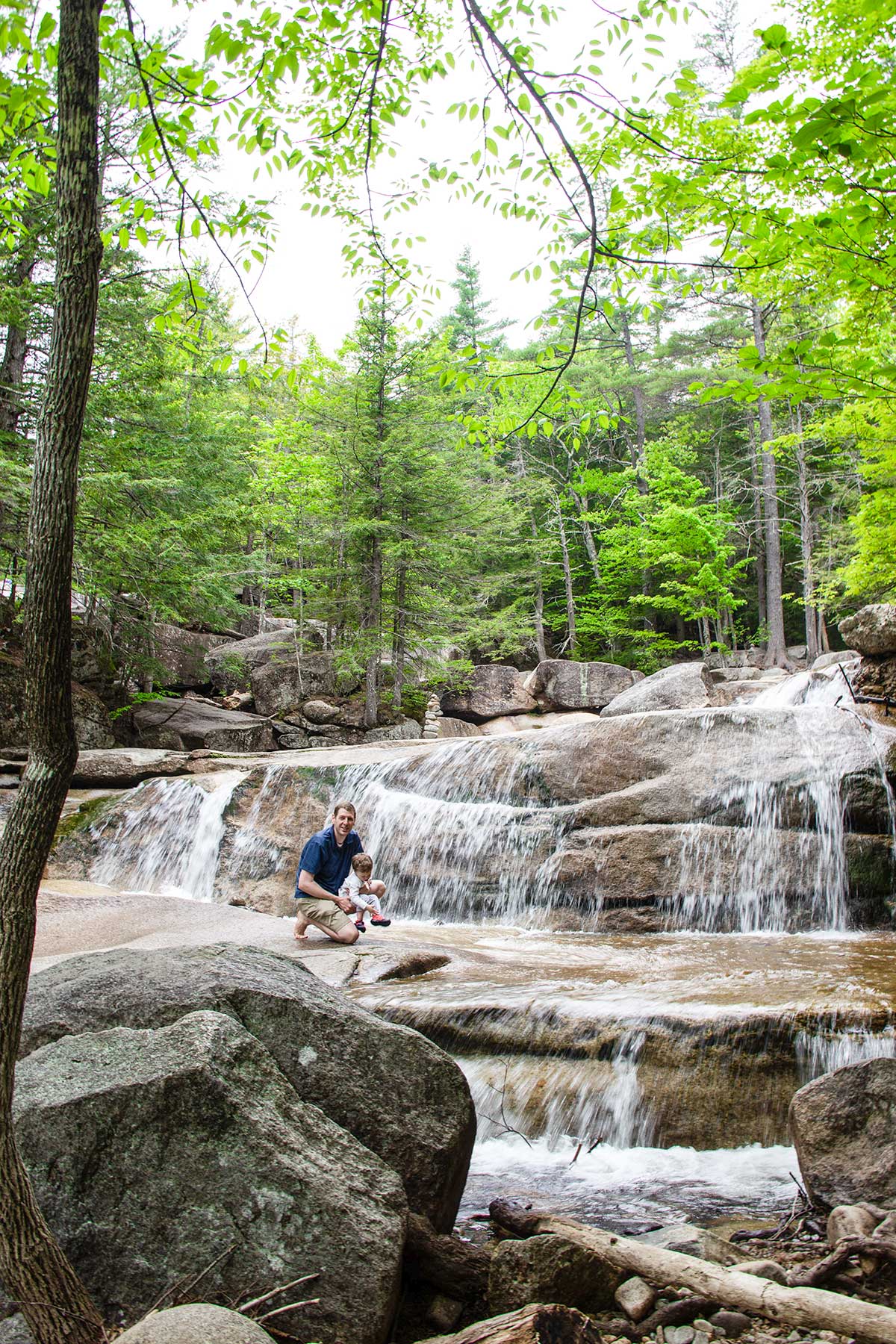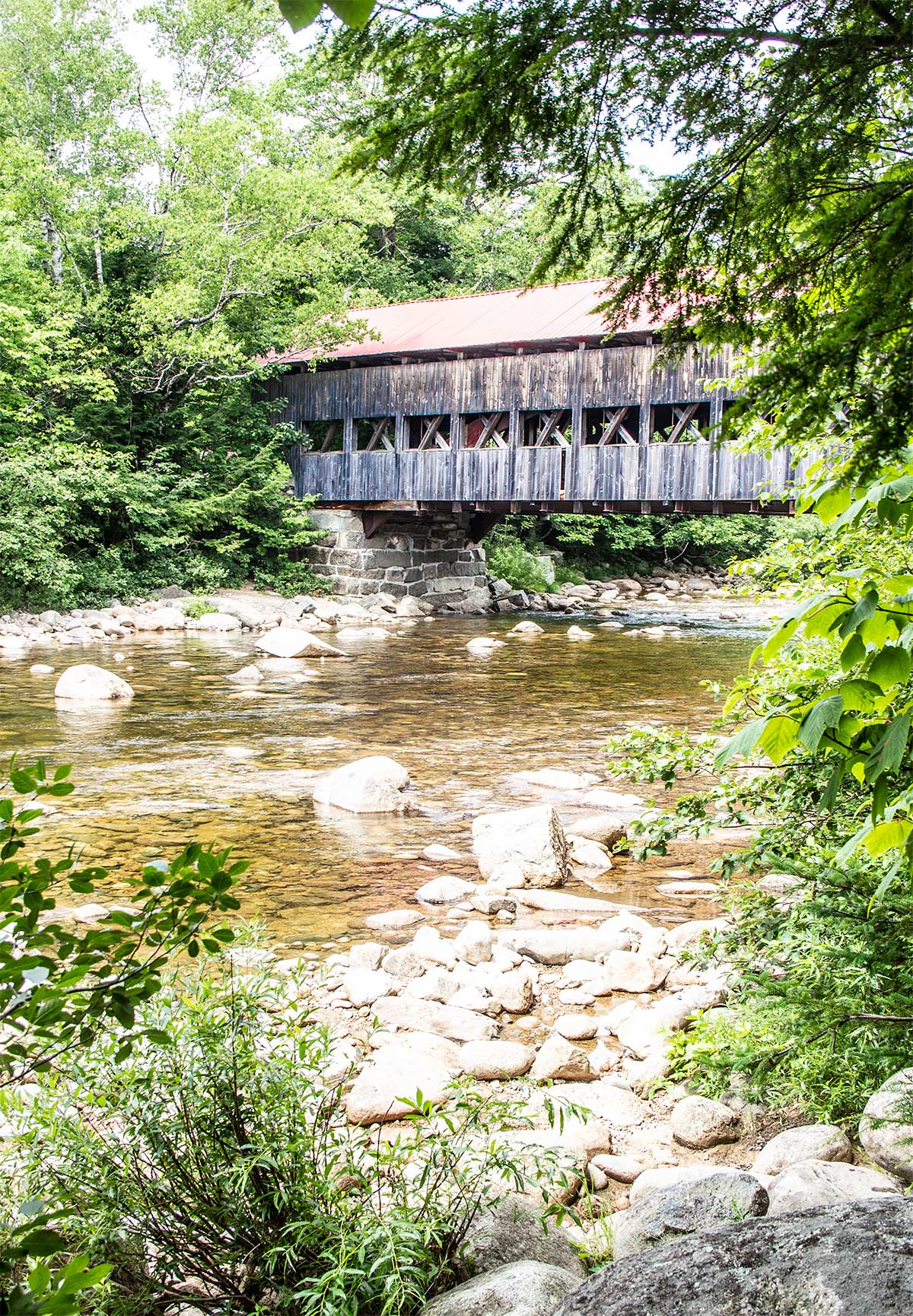 Chris and I have gone back to The White Mountains region time and time again. It's one of our favorite places in all of New England.
Although the White Mountains are known mostly for ski resorts, there's so much to do during the warm months of the year (May through October)! What I love most about this region: the incredible variety of natural wonders to explore.
Here's Everything We Love the Most About the White Mountains Region:
Take Your Pick: Easy Nature Walks or Challenging Hikes
Before Trevor, Chris and I loved doing some of the longer and more challenging hikes, leading to so-worth-the-effort, stunning, panoramic mountain views.
Now, with a toddler in tow, we love how the White Mountains also offers tons of options for short and easy nature walks – also leading to incredible overlooks and cascading waterfalls!
Enjoy An Exhilarating, Scenic Drive Through The White Mountain National Forest
Probably one of the most famous icons of the White Mountains region is the Kancamagus Highway. It's a 35-mile road weaving through the White Mountain National Forest.
There are sites marked all along the way for key points of interest, from rocky rivers for sunbathing to weathered wooden covered bridges from the 1850's, to massive waterfalls, to breathtaking mountain vistas.
For More On the Kancamagus Highway, Check Out:
Family Guide to One Day on the Kancamagus | White Mountains
Check Out Pristine River Rapids and Cascading Waterfalls
The White Mountains are known for the most pristine (and icy!) river rapids that flow over smooth, gray, granite rock. There are endless spots to sunbathe, picnic, and fish. Best Part: many of these stunning rivers lead to giant, cascading waterfalls.
Choose From Scenic Skyrides to Zip Line Tours to Polar Cave Adventures (And Everything In Between)!
There are handfuls of options for adventures and activities in the White Mountains. Chris and I have been to the White Mountains region more times than we can count, and we still haven't done everything!
On our most recent trip, we visited an attraction called Polar Caves, which features an easy-to-follow trail made of boardwalks, wooden platforms and stairs. Wandering past river rapids, granite cliffs, and cascading waterfalls, we were able to crawl through polar caves that were formed in the last Ice Age. We also did a Gondola Summit Skyride at Loon Mountain, riding a ski gondola up nearly 3,000 feet, to the summit of Loon Peak. From the very top, we could take in sweeping mountain views from every direction.
There are so many activities to choose from – kayaking, canoeing, zip lines, scenic chair lift rides, ropes courses and climbing walls, even a summer adventure park with summer tubing and a mountain coaster. The one challenge is narrowing things down and choosing what to do first!
Pin on Pinterest: