We loved exploring the Bluebonnet Trails near Ennis, Texas in spring. Here's everything you need to know to see the Texas bluebonnets.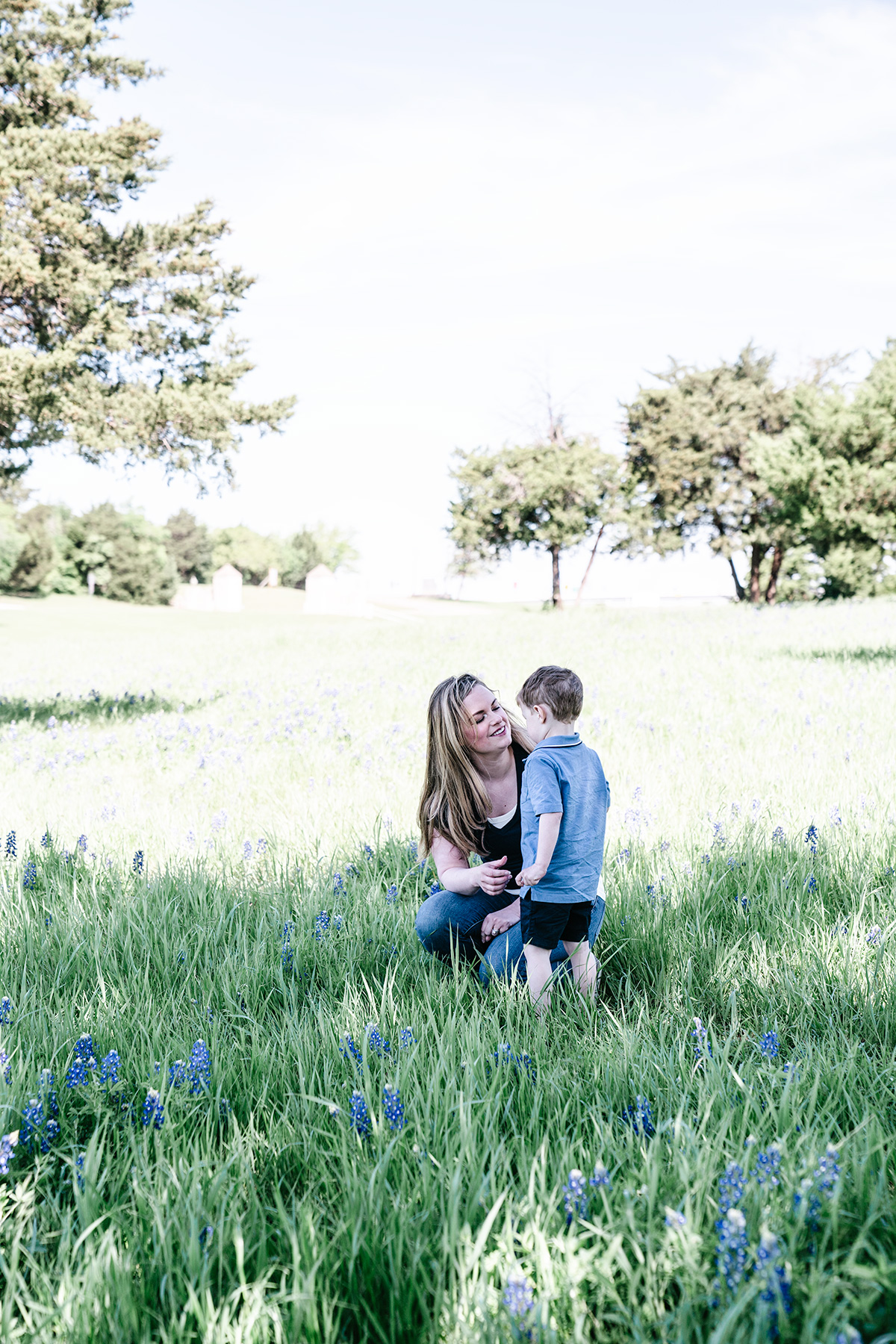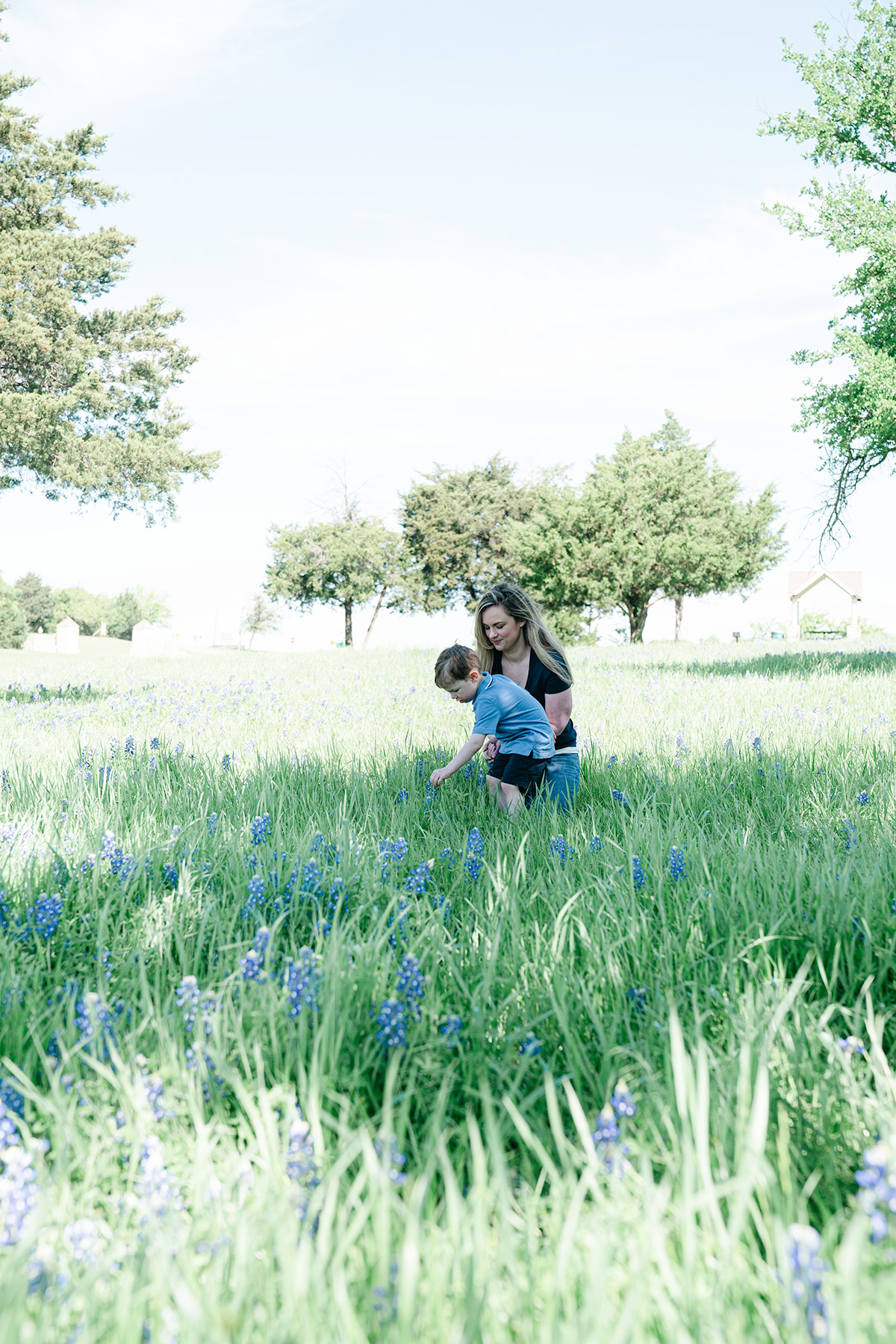 When my brother moved to Texas, Chris and I wasted no time in planning our first trip out to meet him.
Our first question: when should we go?
I did a little online research and had our answer. The Texas bluebonnets grow wild all over the state in the spring. So spring was the time to visit!
And so we visited Texas in April and we did a morning road trip from Dallas out to Ennis, Texas to see the bluebonnets.
Here's everything we learned:
What Are Bluebonnets?
Bluebonnets are the state flower of Texas, probably because they spring up by the thousands along roadsides and fields all around the state. They're a wildflower with a vivid purplish-blue color. We often saw a vivid orange flower, called the Indian Paintbrush, growing alongside them.
Where Can We Find the Bluebonnets?
If you want to see bluebonnets, the town of Ennis, Texas is a great place to start (it's about 40 minutes from Dallas and about an hour from Waco). Ennis hosts a Bluebonnet Festival every spring (in mid April). So as you can imagine, around Ennis, there's no shortage of bluebonnets growing wild everywhere you look.
Ennis is also home to Bluebonnet Park, a beautiful spot with a lake and picnic tables, where bluebonnets grow along the rolling hills. Visitors are free to wander through the wildflowers and then sit down for a picnic lunch. The photos of Trevor and I in the bluebonnet fields were all shot at Bluebonnet Park.
Ennis also distributes maps of Bluebonnet Trails. These are miles of trails for visitors to enjoy a scenic drive and see the bluebonnets growing wild. Chris and I grabbed a map at the Ennis Visitor Center in town.
Then we set out for a morning road trip through the endlessly vast rolling hills, cattle ranches, and farmland of rural Texas. It was definitely a memorable drive, and it gave us a good taste of the wide open Texas countryside.
One thing I should mention: when you see the bluebonnet fields, they call to you! You just want to skip through them like you're in a shampoo commercial. Trevor especially kept trying to dart off into the fields. Unfortunately, aside from Bluebonnet Park, we weren't able to actually roam through the fields of bluebonnets. Most of the flowers grew on private farmland, behind fences.
When Should We Visit Texas to See the Bluebonnets?
Bluebonnets are a wildflower. So of course, Mother Nature decides, and the blooming season will vary from one year to the next. The bluebonnets bloom in spring which, in Texas, means the months of March and April. My understanding is that early to mid-April is typically peak bloom. We visited Texas in mid-April, and the fields were just covered in bluebonnets.
Are the Texas Bluebonnets Worth Seeing?
If you're planning a trip to Dallas or Magnolia Market and you're flexible on when you go, it's worth it to plan a trip that lines up with bluebonnet season. I certainly wouldn't plan another trip to Texas just to see the bluebonnets. But, yes, the fields were beautiful and it's something worth seeing once!
For More On Texas Travel, Check Out:
Travel Journal: Magnolia Market at the Silos
Pin on Pinterest: