As the Northeast continues to get blanketed with one wintry blizzard after the next, I've become quite the expert at coming up with hot, oven baked dishes.
Buried under six feet of snow, there is not much else to do but cook and not much else to crave but warm comfort food.
The silver lining is that I came up with these vegetarian Greek stuffed peppers, which are delicious and really, really flavorful.
All of the flavor comes from the combo of tasty Greek-inspired ingredients: chopped tomatoes, spinach, dried oregano, crunchy pine nuts and plenty of crumbled feta cheese!
The ingredients are all very fresh and healthy, but filling too:
The farro mixture is deliciously flavored with the chopped tomatoes and oregano.
The toasted pine nuts add a yummy crunch.
And the feta adds so much savory richness.
These Greek stuffed peppers are healthy, hot-from-the-oven comfort food!
It's nice to know I can at least feel healthy about eating all of this richly flavored comfort food.
There are several weeks of New England winter left to go…
Here's the recipe for Greek Stuffed Peppers: Feta & Spinach:
Greek Stuffed Peppers: Spinach and Feta
Author:
The Scrumptious Pumpkin
Nutrition Information
Serving size:

6

Calories:

311
Fat:

16.1g

Saturated fat:

4g

Carbohydrates:

33.2g

Sugar:

5.9g

Sodium:

516mg

Fiber:

6.2g

Protein:

11.4g

Cholesterol:

15mg
Recipe type:
Clean, Whole Vegetarian Dinner
Total Time: 50 minutes
Prep: 15 minutes
Cook: 35 minutes

Yield: 6 servings

Level: Easy
Ingredients
2 tablespoons plus 1 tablespoon olive oil
2 cloves garlic, minced
1 small onion, diced
13 ounces chopped tomatoes (or diced tomatoes)
2½ cups organic vegetable broth
2½ teaspoons dried oregano
1 cup farro
¼ cup pine nuts
3 large orange or yellow bell peppers, halved stem-to-base, seeds removed
1½ cups frozen chopped spinach
⅔ cup crumbled feta cheese
Salt and freshly ground black pepper
Instructions
Preheat oven to 350 degrees F.
Heat 2 tablespoons olive oil in a large, deep sauté pan over medium heat. Add the garlic and onion and cook until softened, about 4-5 minutes. Add the tomatoes, broth, oregano, and farro. Bring to a boil, then reduce heat to a light simmer. Cook, partially covered, until farro is tender, about 30 minutes.
Meanwhile, as farro cooks, arrange pine nuts on a parchment-lined baking sheet and toast in the oven for about 5-7 minutes, or until lightly golden. Watch carefully - they burn quickly! Set toasted pine nuts aside.
Increase oven heat to 400 degrees F.
Arrange pepper halves on a baking sheet and brush with 1 tablespoon olive oil. Season with salt and pepper. Bake in the oven until tender, about 20-25 minutes.
Meanwhile, measure out 1½ heaping cups of frozen chopped spinach, and place the frozen spinach in a heat-safe container. Microwave until thawed. When cool enough to handle, transfer thawed spinach to a fine mesh strainer. Arrange the strainer over a large mixing bowl and squeeze spinach, wringing dry, until all excess water is drained from the spinach.
When farro is fully cooked and tender and all of the broth is absorbed, add the toasted pine nuts and chopped spinach. Add feta and stir until well combined. Season to taste with salt and pepper.
Stuff cooked bell pepper halves with heaping spoonfuls of farro mixture. Serve.
*I estimate approximate nutrition information using the
Verywell Recipe Nutrition Calculator.
Recipes You May Also Love:
https://jenelizabethsjournals.com/2013/10/11/mediterranean-tomato-quinoa-with-spinach-and-artichokes/
https://jenelizabethsjournals.com/2013/07/29/greek-tomato-feta-quinoa-salad/
https://jenelizabethsjournals.com/2016/09/08/easy-greek-pasta-tomatoes-feta/
You Might Also Enjoy: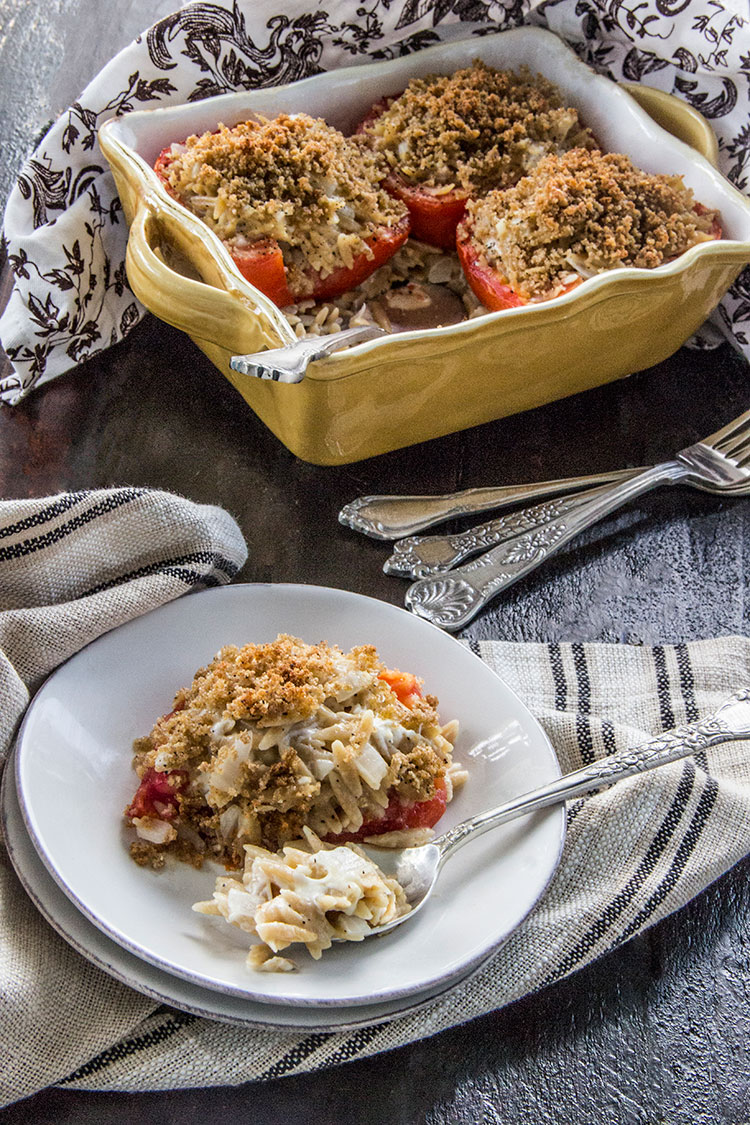 Cheesy Orzo Baked Stuffed Tomatoes
Mediterranean Quinoa with Spinach and Tomato
Easy Baked Tomato Squash Gratin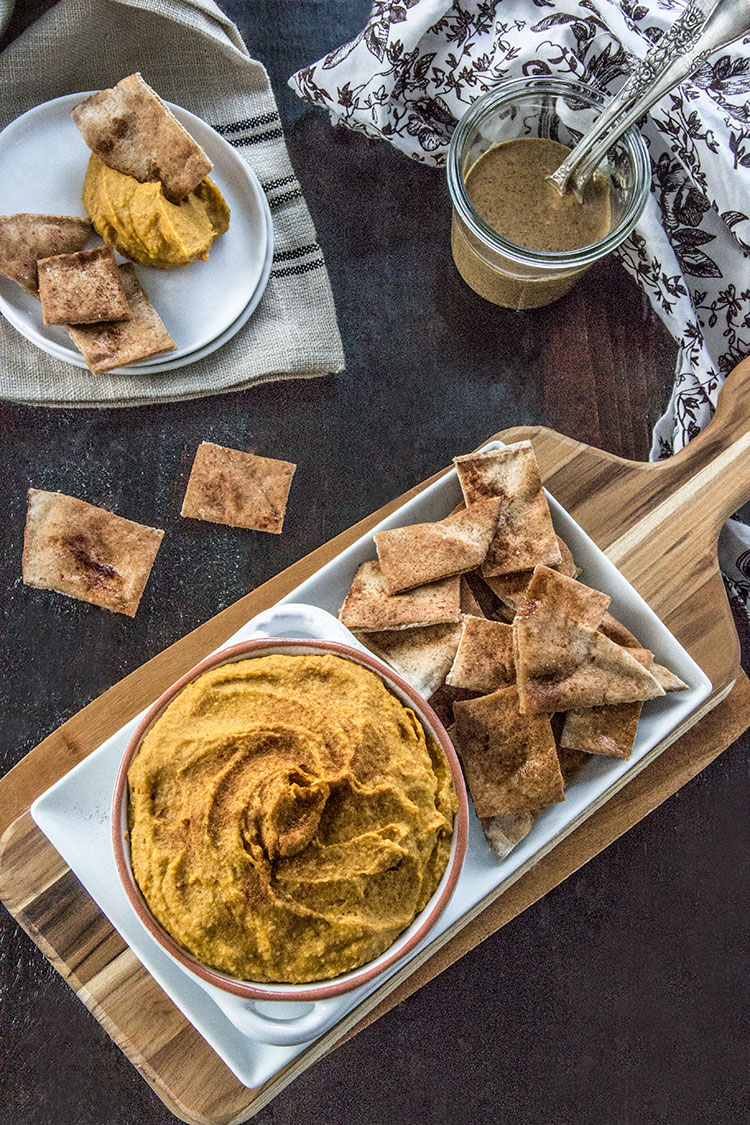 SaveSave
SaveSave