It was baby Trevor's first adventure at the gorgeous, warm-homemade-donut-selling apple orchard that I've been visiting since I was a kid…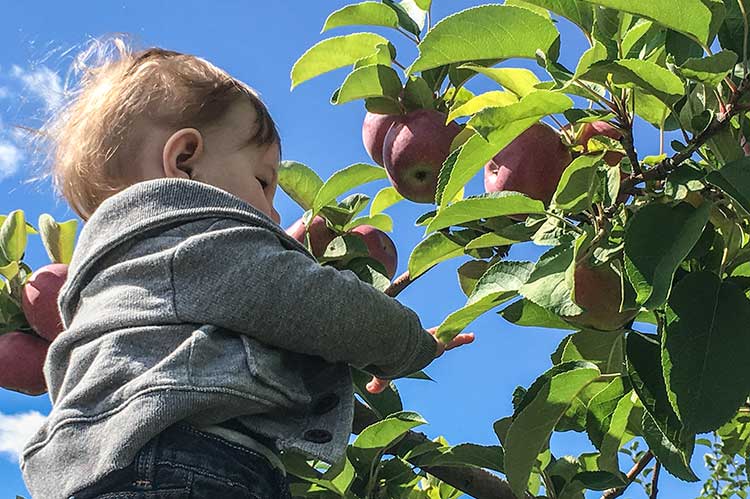 In the town in Maine where I grew up, there's an apple orchard.
The most important thing about this particular orchard is that it sells made-from-scratch, still-warm-from-the-oven, heaven-sent apple cider donuts.
The second most important thing is that they offer made-from-scratch, heaven-sent apple squares with a buttery crust and a generous drizzle of icing on top.
Of third importance: the orchard is located in a remote and scenic spot, with beautiful, sweeping views of the mountains beyond the acres of apple trees.
Least importantly, but I should still note, they also offer hay rides and the opportunity to pick your own apples straight from the tree.
Needless to say, my family made the trip to the apple orchard every fall for a donut, an apple square, and a bite of a juicy, ripe apple.
This year, we had the opportunity to take baby Trevor for his first trip to the apple orchard.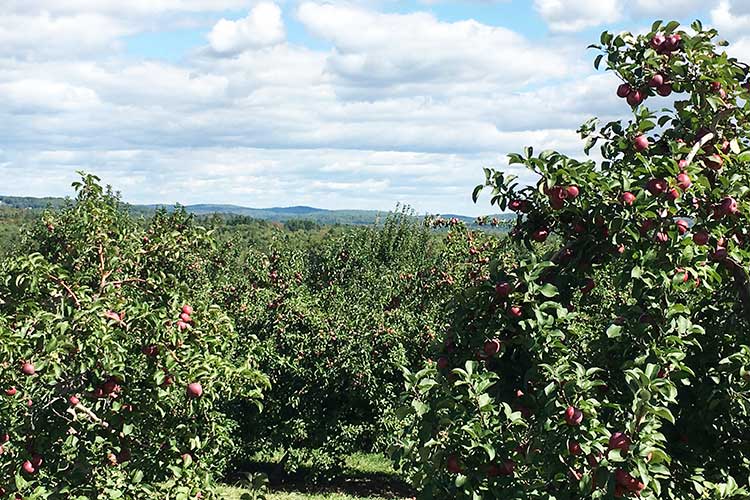 And the humble little place I remember as a child has grown so incredibly! They now have farm animals, a corn maze, and evening "haunted hayrides."
They also sell pumpkins, plus every imaginable fall fruit and vegetable, wooden toys, cider vinegar, maple syrup, and gorgeous fall flowers.
We went to the orchard on a bright, crisp, clear day, and the lines were out the (renovated barn) doors.
I tried to get a few photos of baby sitting amidst the beautiful fall bounty on display.
But he was so not interested in looking in my direction.
Too fascinated by the colorful flowers.
He even thought it might be wise to eat the flowers. (Yes, we did manage to stop him before he could taste them!)
The very best and ripest apples always seem to be the ones at the tops of trees. Just out of reach for ninety-nine percent of us.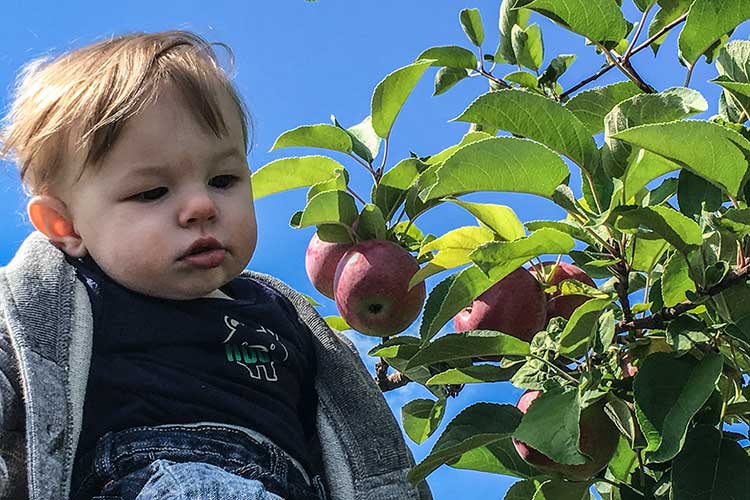 But Trevor got a lift from his tall dad to get to that most prime position for apple picking.
He looked like he'd found his proper place in the world up there at the very top of the apple tree on that bright fall day, and who could blame him? It was a fun adventure.