If you're looking for that one perfect shot to capture your trip to Denver, here are the top 4 sites where you're basically guaranteed an incredible photo.
One thing that's been true for me for as long as I can remember: everywhere I travel, when I see a beautiful spot for the first time, I need to capture a photo.
If this describes you too, you're in for a treat when you travel to Denver!
Denver is such an unbelievably scenic city (the Rocky Mountain backdrop definitely helps!)
Around Denver, there's no shortage of beautiful and scenic spots for photos.
But if you're looking for that one perfect shot to capture your time in Denver, here are the top four spots where you're basically guaranteed an incredible photo:
1.) Scenic Site in Denver: Red Rocks Amphitheatre
Red Rocks Amphitheatre is probably the coolest outdoor concert venue I've ever seen.
Even if you don't buy tickets to attend a show, it's definitely worth visiting.
The sweeping views across the Rockies are incredible, and the amphitheatre has definitely earned its name too.
The towering, jagged red rocks that surround this site are even more impressive than the colossal outdoor theater.
It's possible to tour the grounds for free when there aren't shows scheduled.
We were just in awe of the incredible, surreal beauty of the landscape!
2.) Scenic Site in Denver: Denver Botanic Gardens
I loved the evening we spent at the Denver Botanic Gardens.
There was plenty of open green space for Trevor to run free, so he was in heaven.
And there were so many beautiful, peaceful spots…
…filled with fountains, ponds, groomed floral gardens, and fields of wildflowers.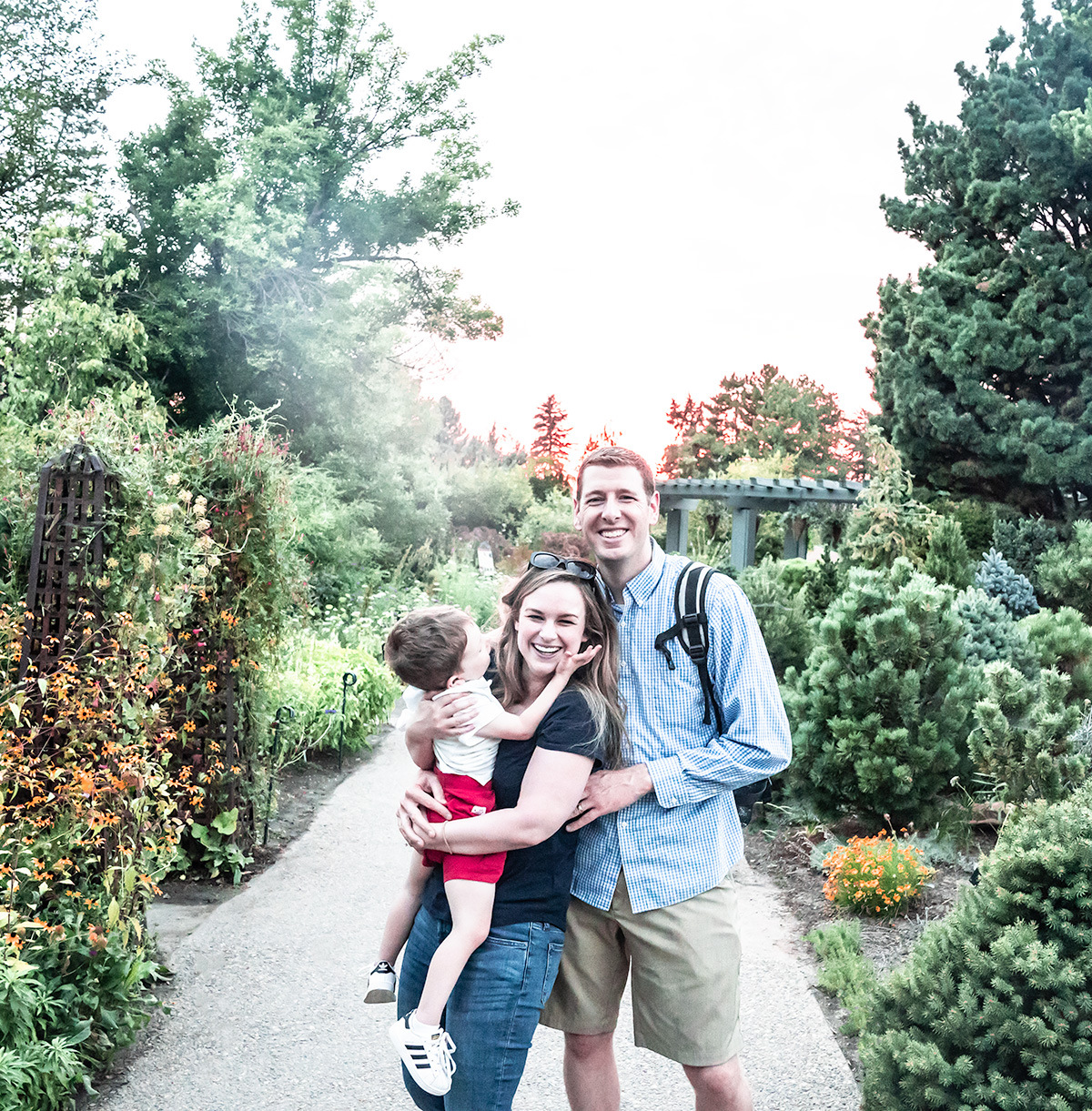 So I was in heaven too.
One really cool surprise: I'm not sure if this happens daily, but the sunset on the evening we visited was incredible!
The flowers all around us were bursting with vivid color, and then the sky above us also suddenly exploded in color.
It was gorgeous and something I'll never forget.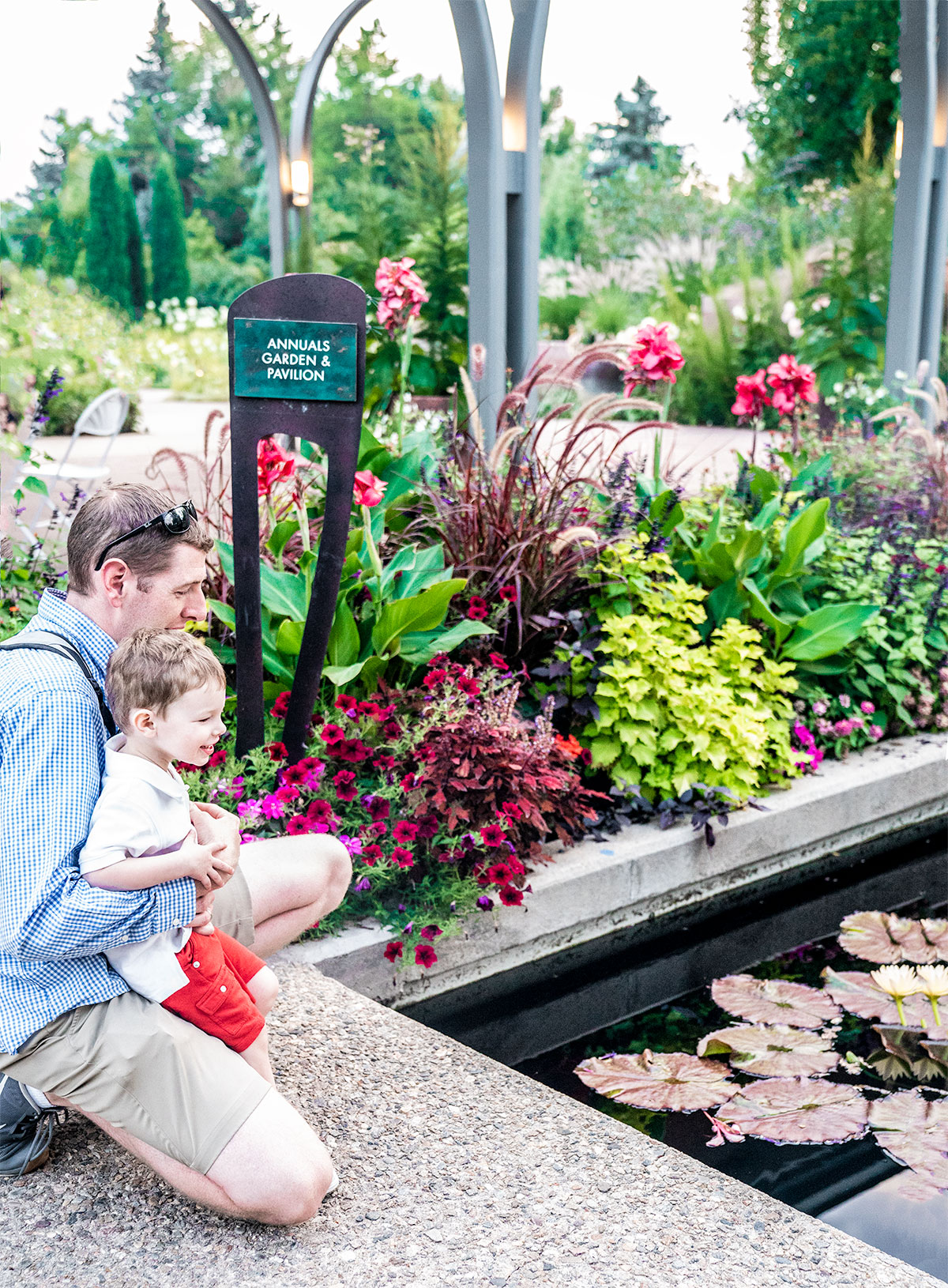 Often when we visit different travel sites, I feel like I'm struggling to capture even just a few beautiful shots.
At the Denver Botanic Gardens, it seemed like every corner I turned offered another gorgeous photo opp.

3.) Scenic Site in Denver: Union Station
Union Station was probably one of the most beautiful buildings we saw in downtown Denver.
It's a historic train station that was built in the early 1900s.
Today, it's filled with chef-owned restaurants, one-of-a-kind boutiques, and a luxury hotel.
It's beautifully restored, inside and out.
And very popular with photographers – we saw a photo shoot happening just as we stepped outside the building.
4.) Scenic Site in Denver: Inspiration Point Park
Inspiration Point Park is an unassuming "hidden gem", but it was also the place where I saw my favorite sunset in all of Colorado.
It's not located in the downtown area, but instead on a suburban street.
The park is peaceful. On the weeknight we visited, we crossed paths with just a handful of other people out for a stroll.
It has open grassy fields and floral gardens and paved walkways.
But the real draw is to follow the pathways to "Inspiration Point," where there are sweeping, wide open views over Denver and the Rocky Mountains beyond.
Make sure to time your visit for sunset, as we did. You'll be able to take a seat on a bench, relax, and watch the sky light up (after you catch that perfect sunset shot, of course)!
For More on Colorado Travel, Check Out:
The One Kid-Friendly Site Families MUST See In Colorado Springs
Complete Photo Review | The Broadmoor Luxury Resort
17 Photos to Inspire You To Travel to Colorado Springs
Ultimate Family Bucket List | Colorado Springs for Kids
Pin on Pinterest: