Here are all of the most stunningly beautiful and scenic sites you won't want to miss during your trip to San Antonio, Texas!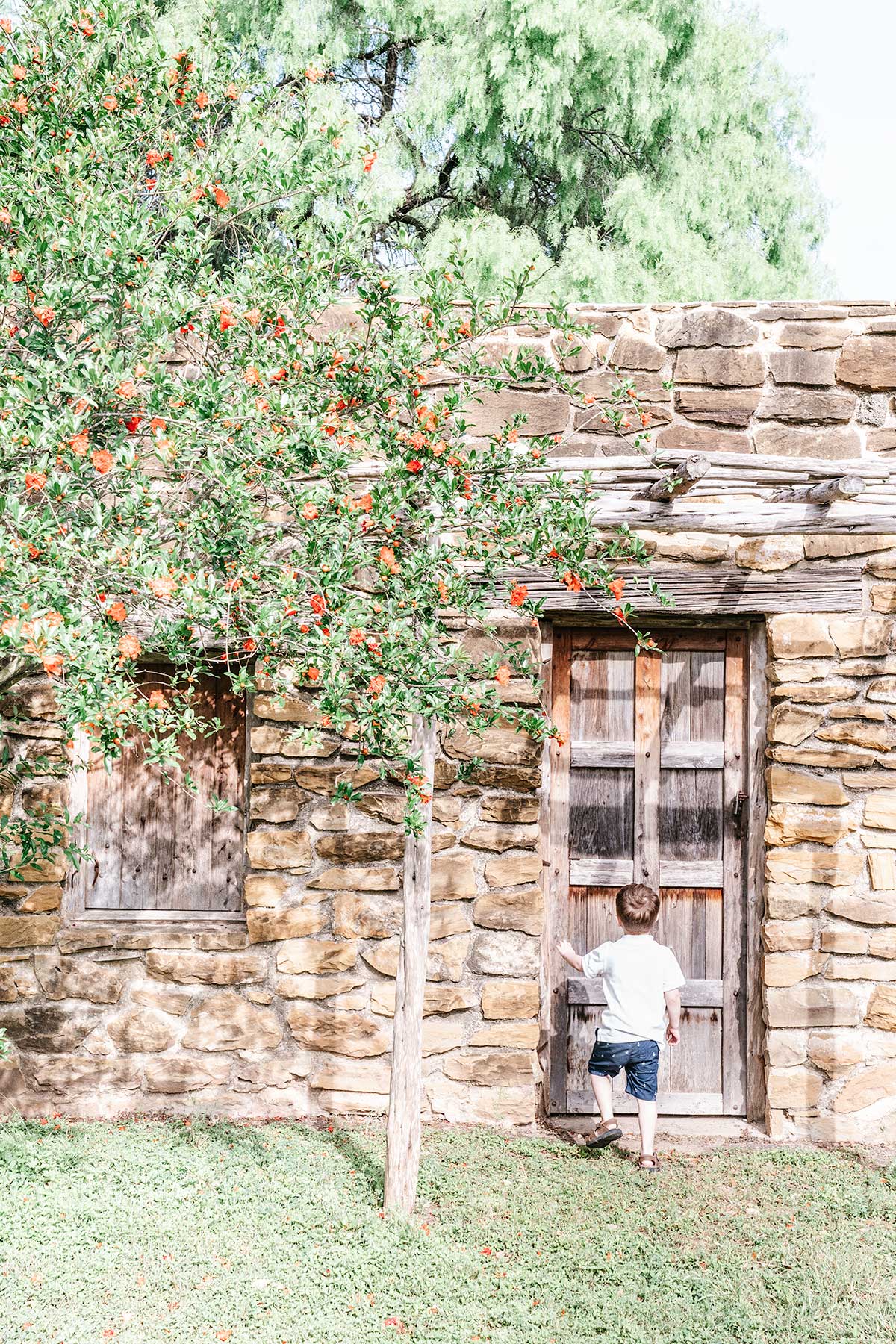 San Antonio was my favorite city in Texas.
From the endless gardens and museums to the historic sites, it was all so scenic and beautiful.
Chris, Trevor, and I had so much fun exploring it all.
And there's so much to do in San Antonio too.
It's a surprisingly big city (but I guess I should have expected that from Texas, right?)
So here are the top nine stunningly beautiful and scenic sites you won't want to miss during your trip to San Antonio, Texas:

1.) The McNay Art Museum
The McNay is an art museum with a wide variety of contemporary and modern collections including European, American, Native American, and Mexican artwork.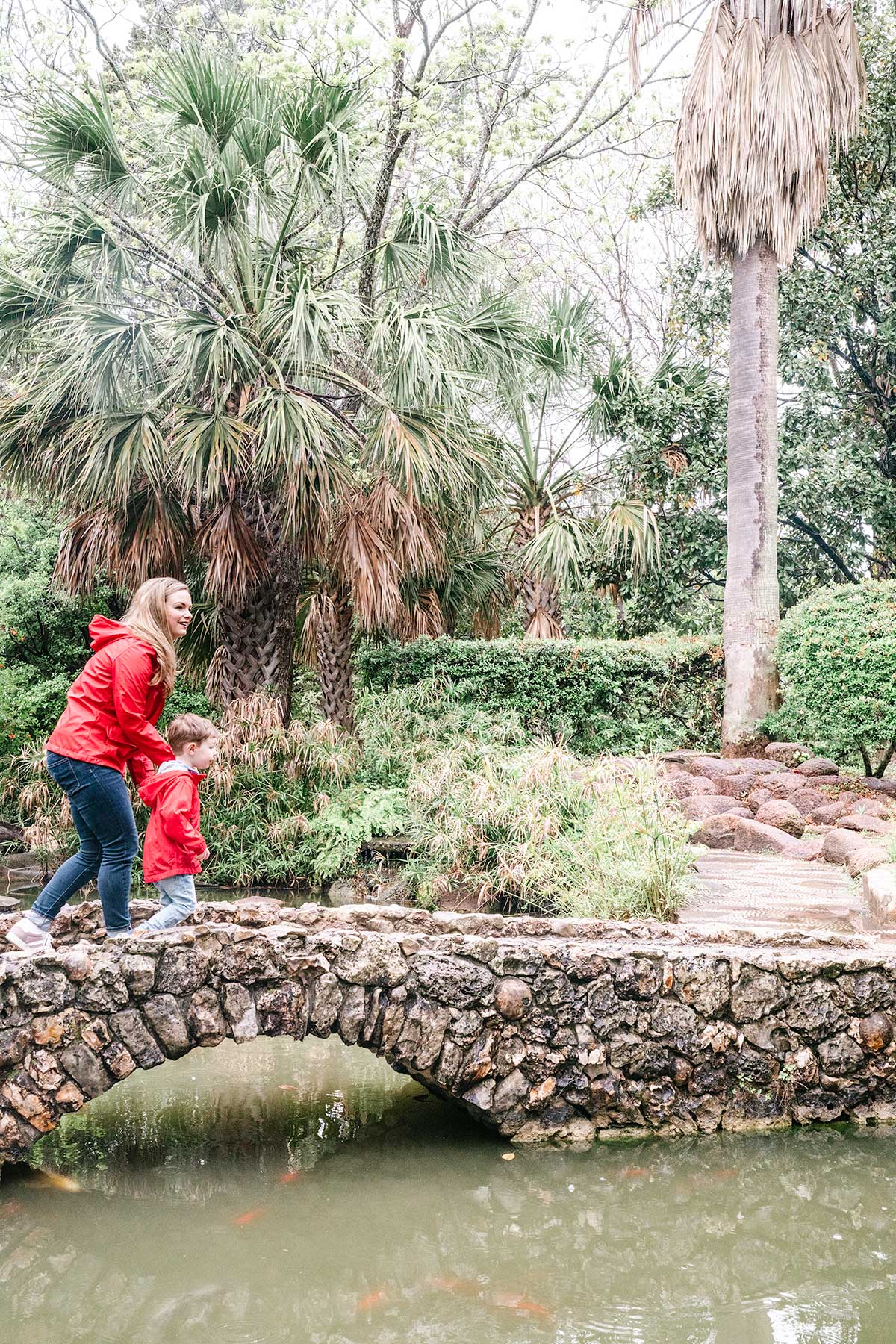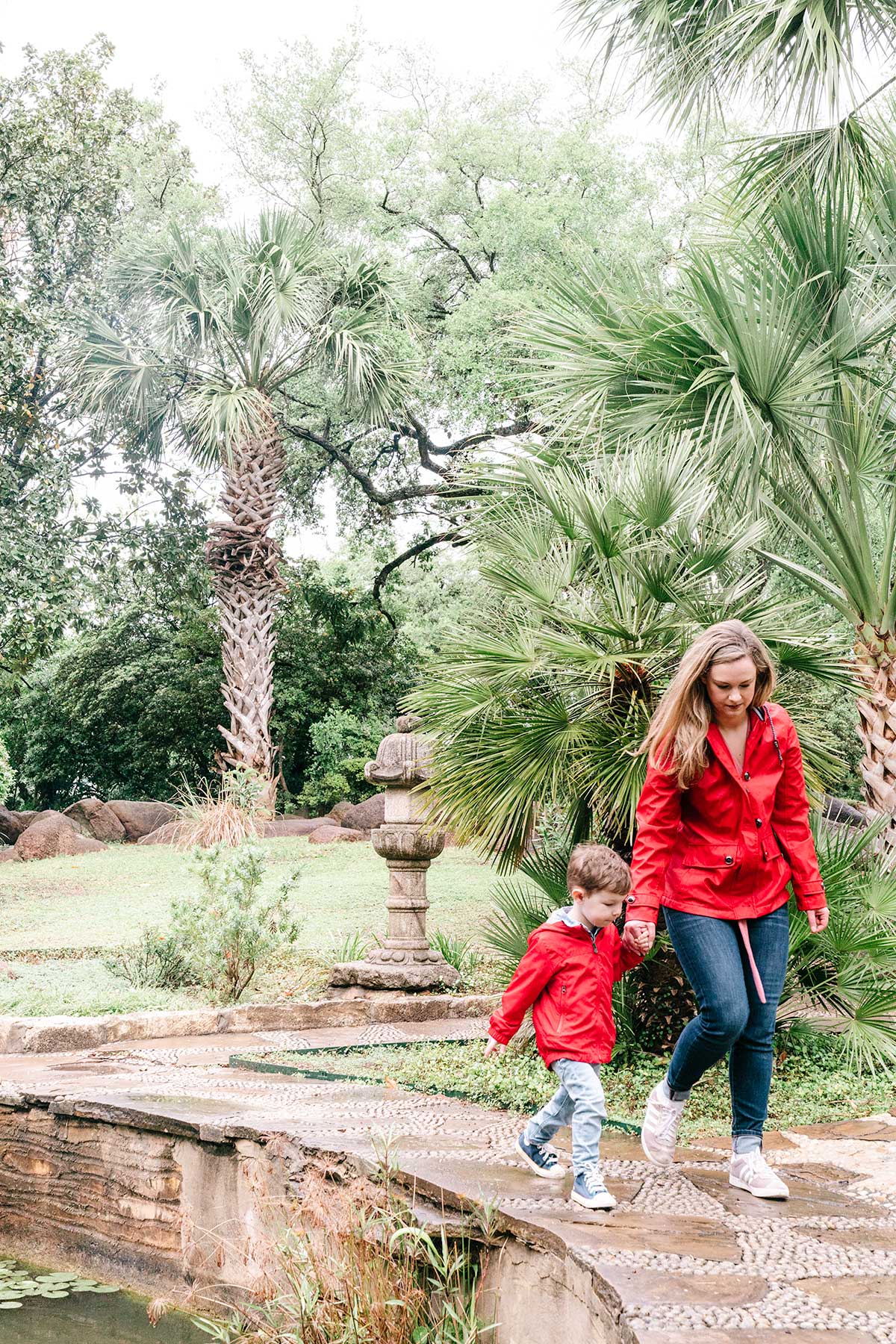 But what I liked most about the McNay is that it's also a historic home located on the most beautiful grounds!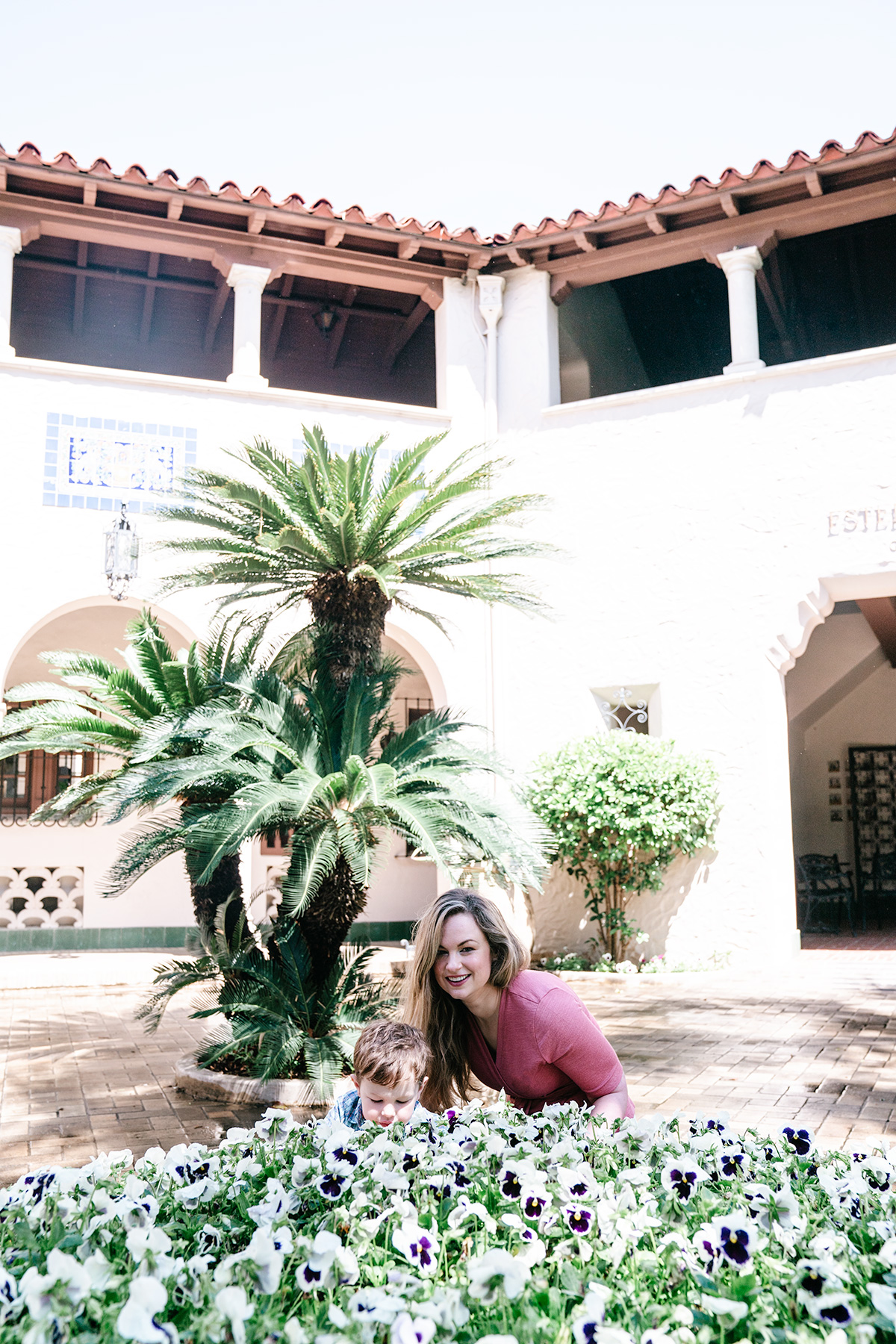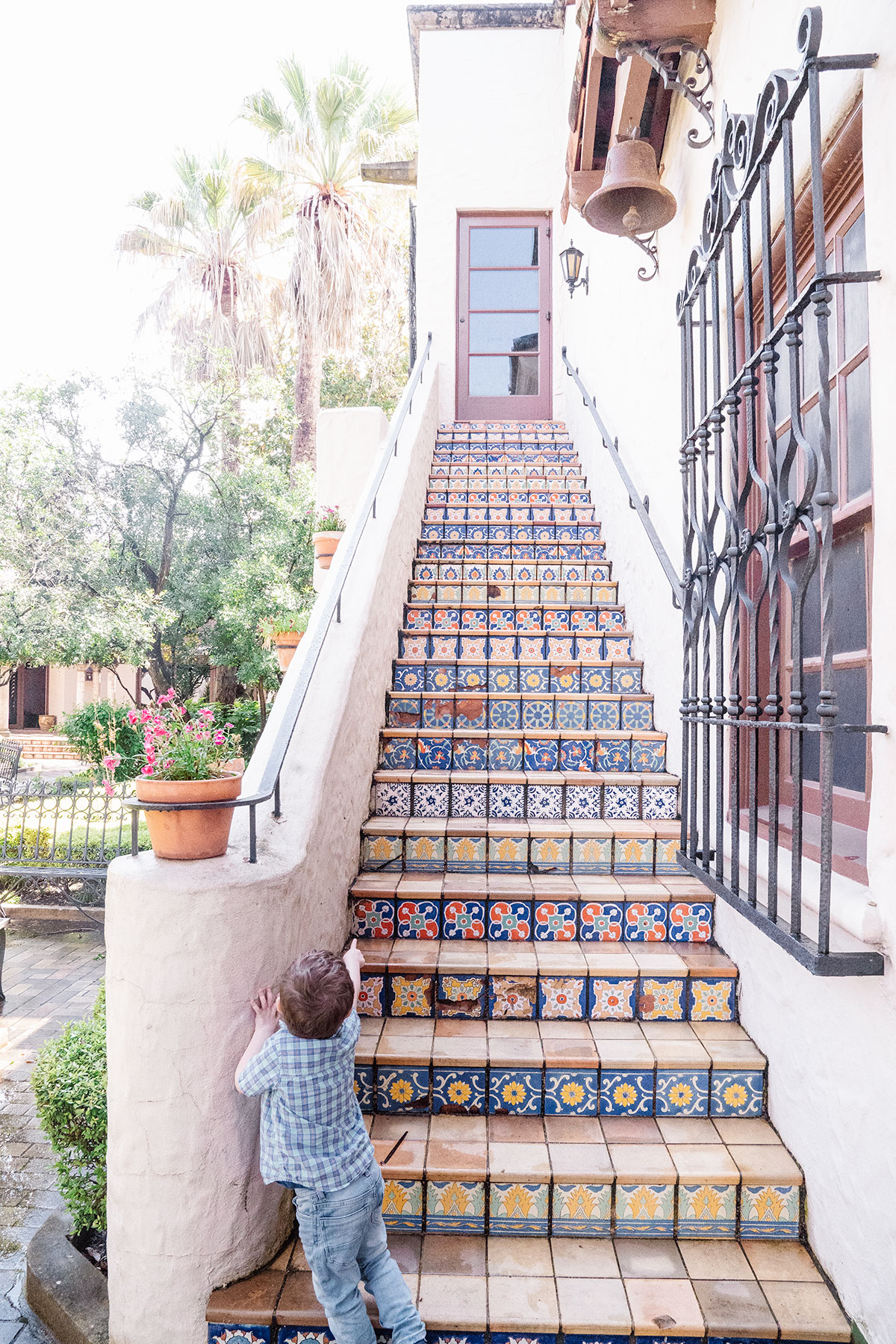 My favorite part of our visit was wandering through the stunning flower gardens, fountains, and colorful tile courtyards.

2.) San Antonio Missions National Historic Park
I loved the Missions of San Antonio.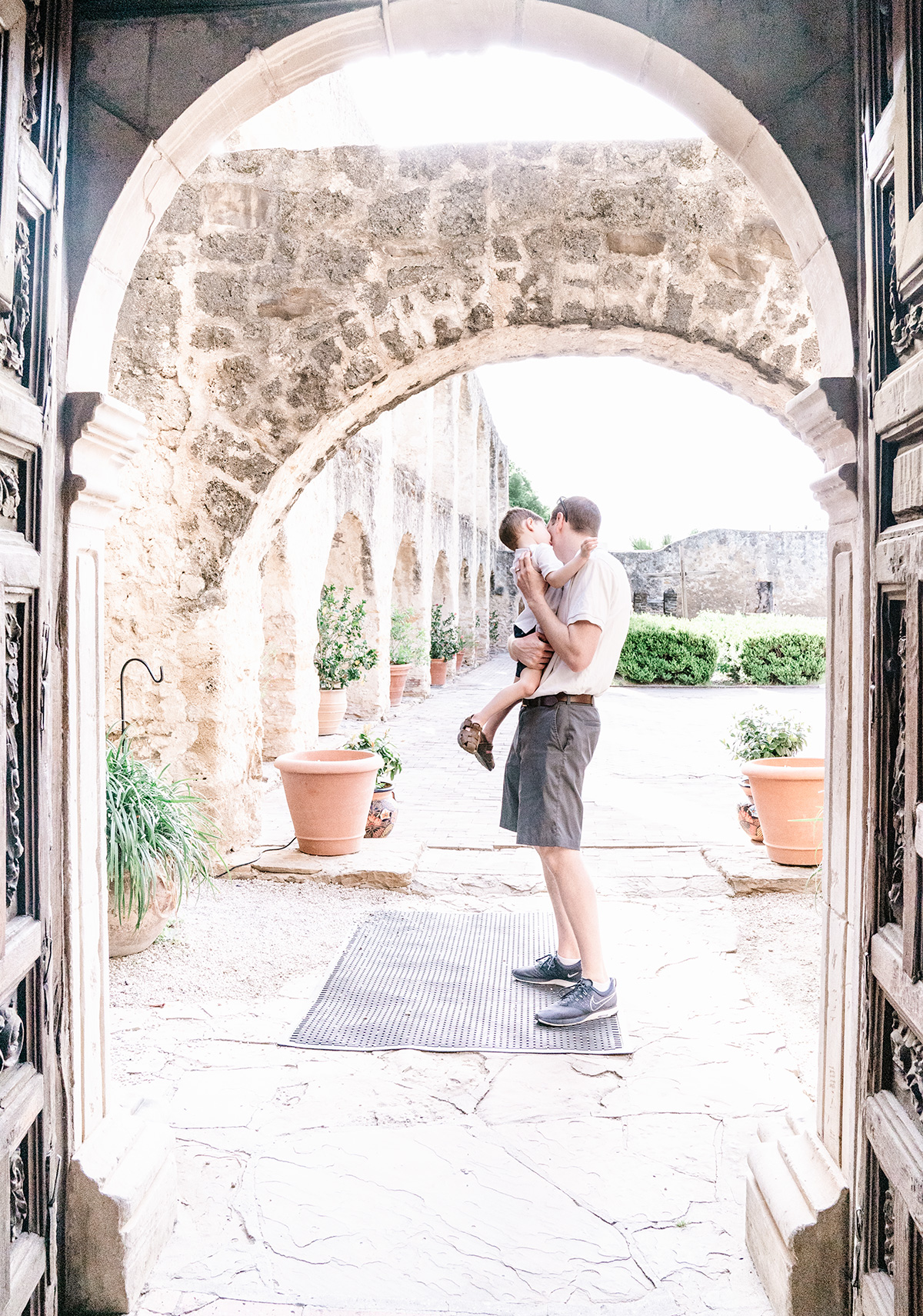 The Missions are a series of historic compounds built in the 1700s by Spanish Catholics.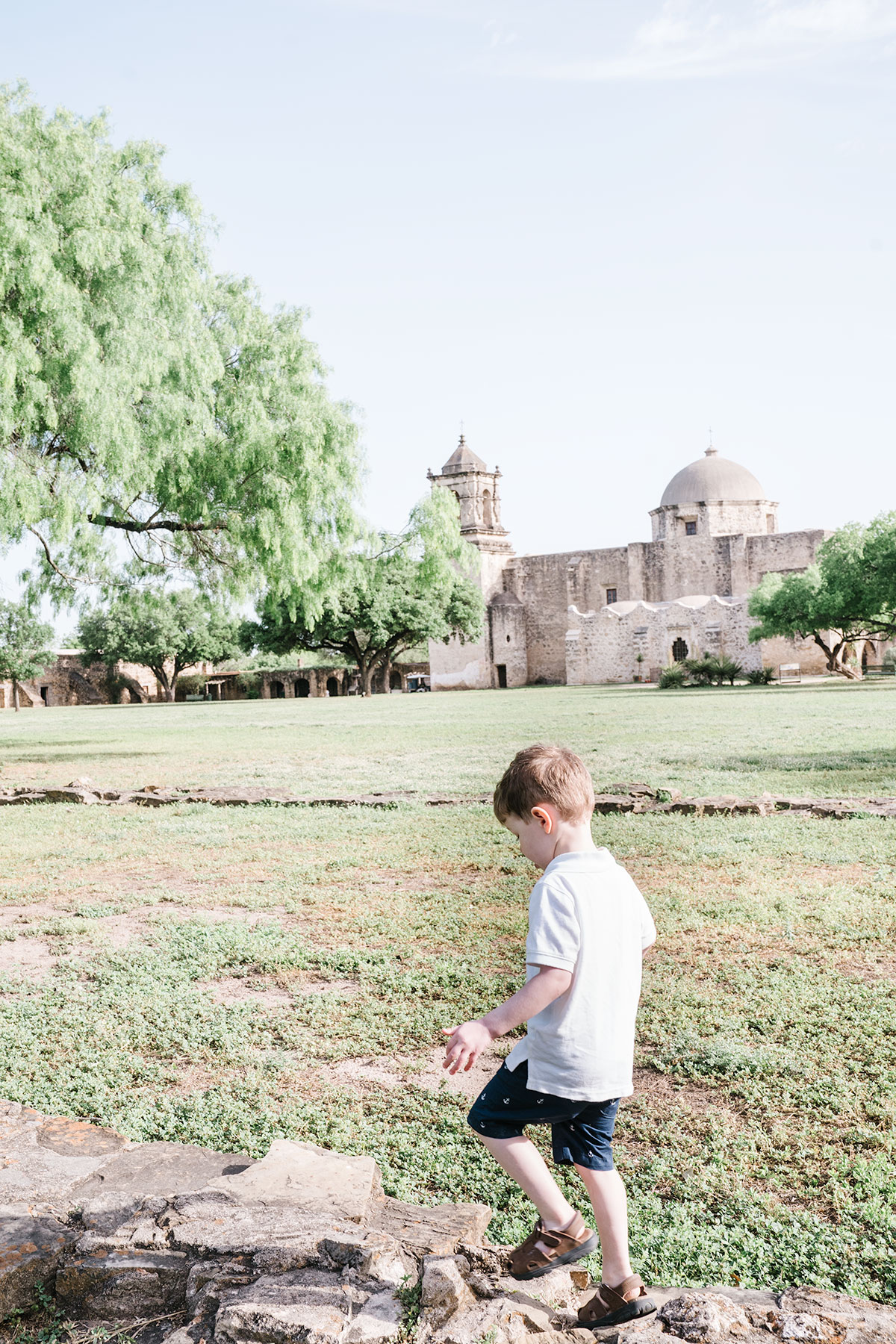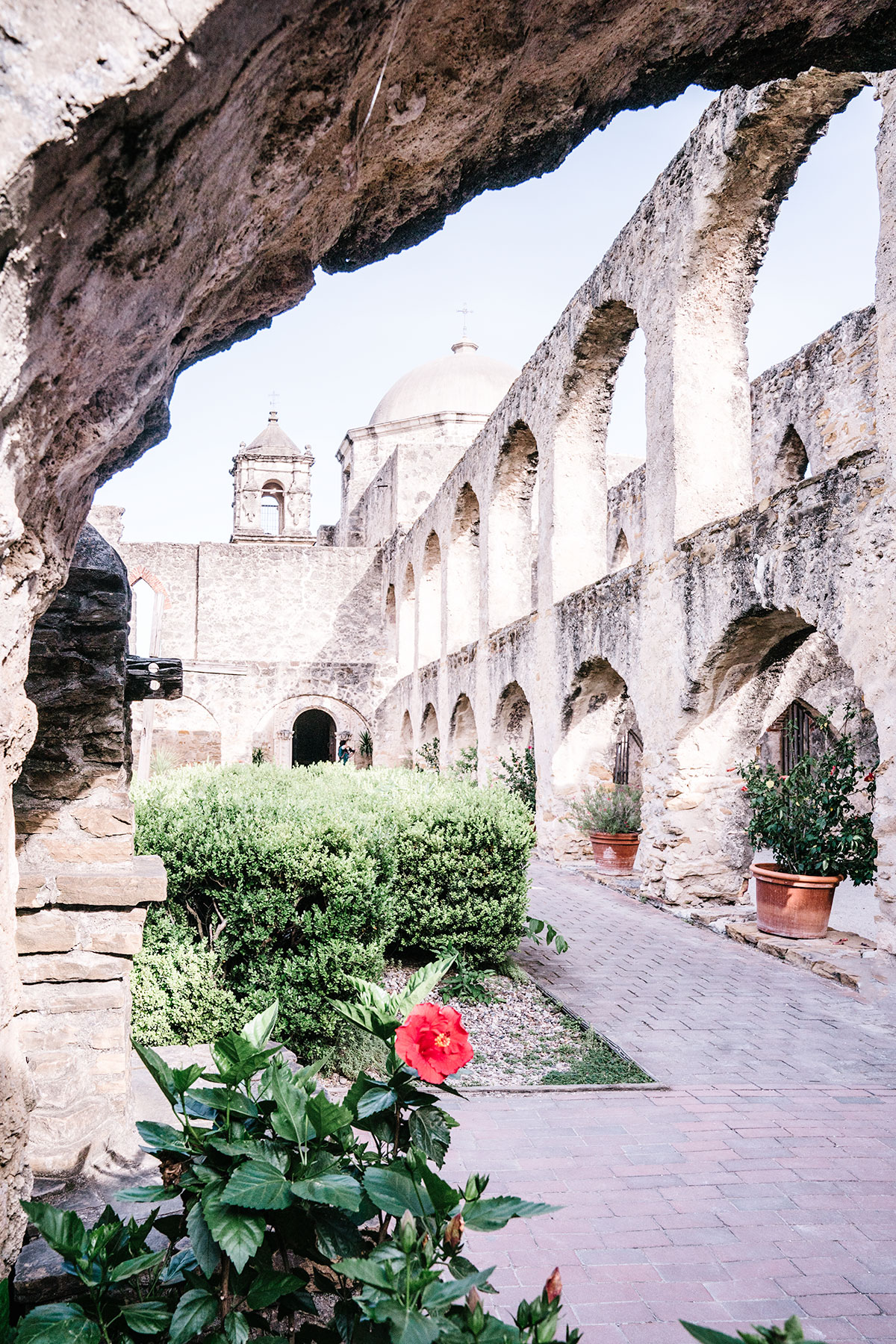 We arrived at one of the compounds early on a weekday morning, and the place was mostly deserted.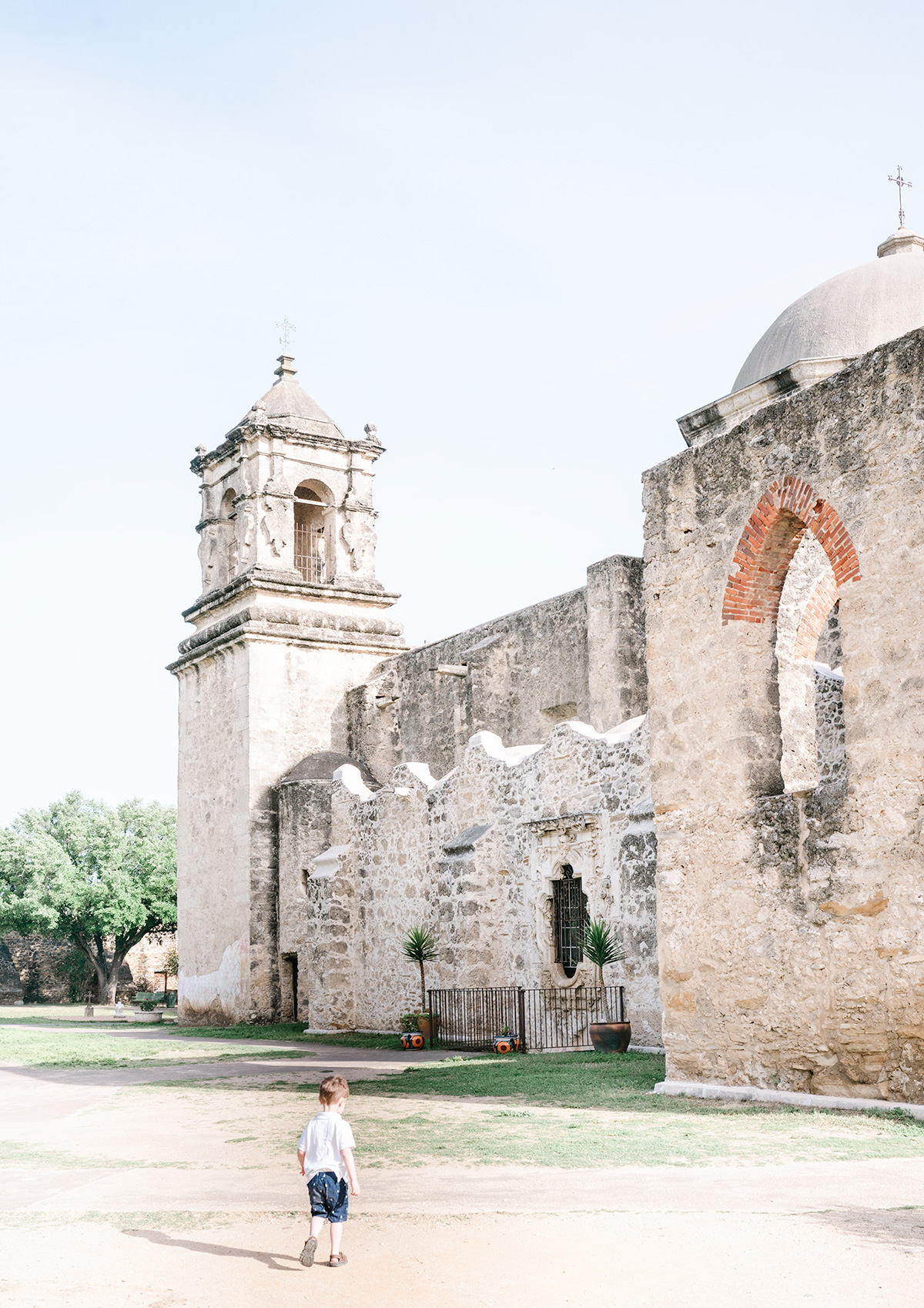 It was so peaceful and all of us (Trevor included!) loved wandering the grounds.
The compound consisted of a gorgeous stone church surrounded by a giant walled courtyard and tiny stone living quarters.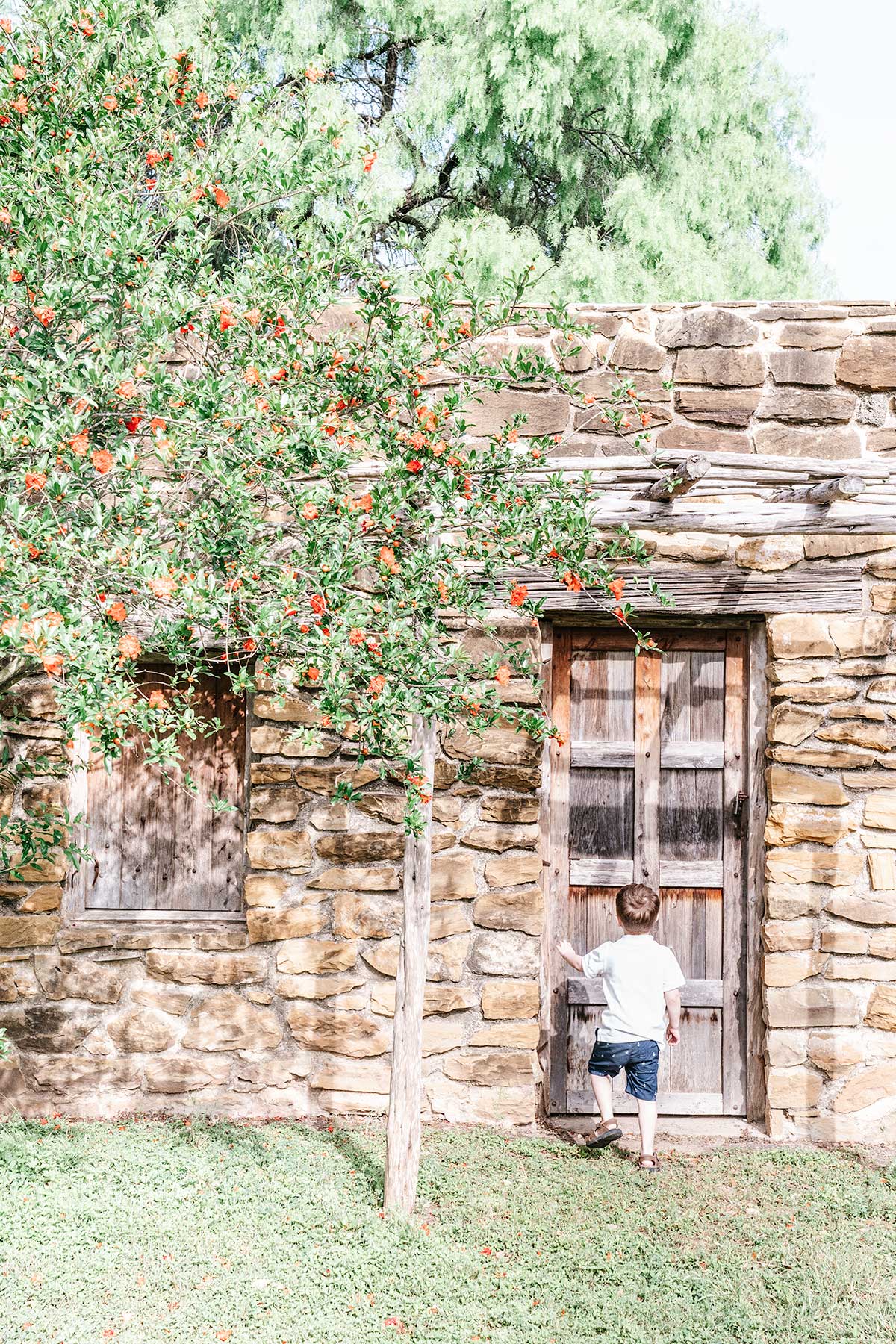 The architecture was stunning and accented by tons of greenery and flowering plants and trees.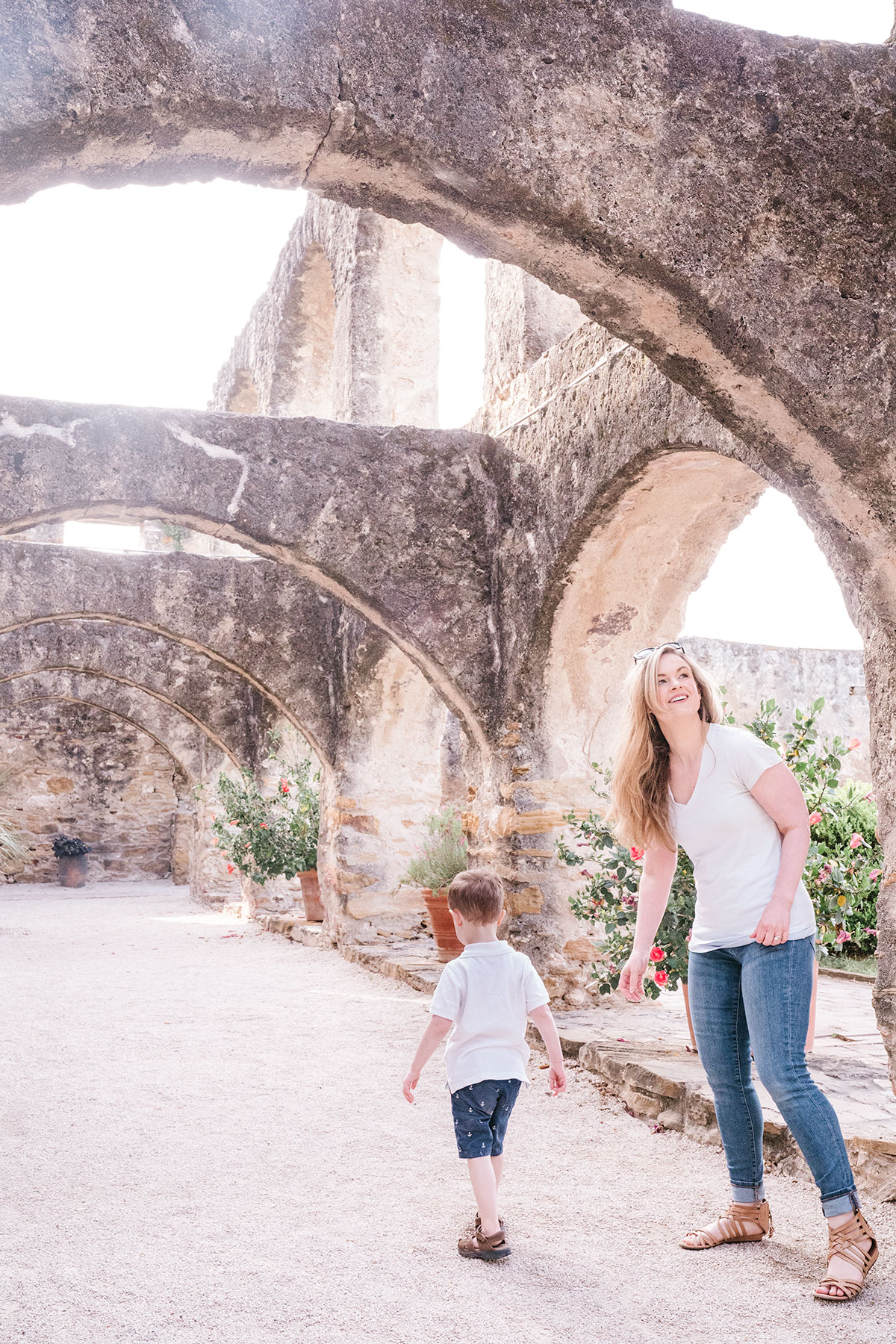 This was definitely one of the most scenic sites we visited in San Antonio!

3.) Japanese Tea Garden
Another spot I loved in San Antonio: the Japanese Tea Garden.
This garden is fairly large and spectacularly beautiful.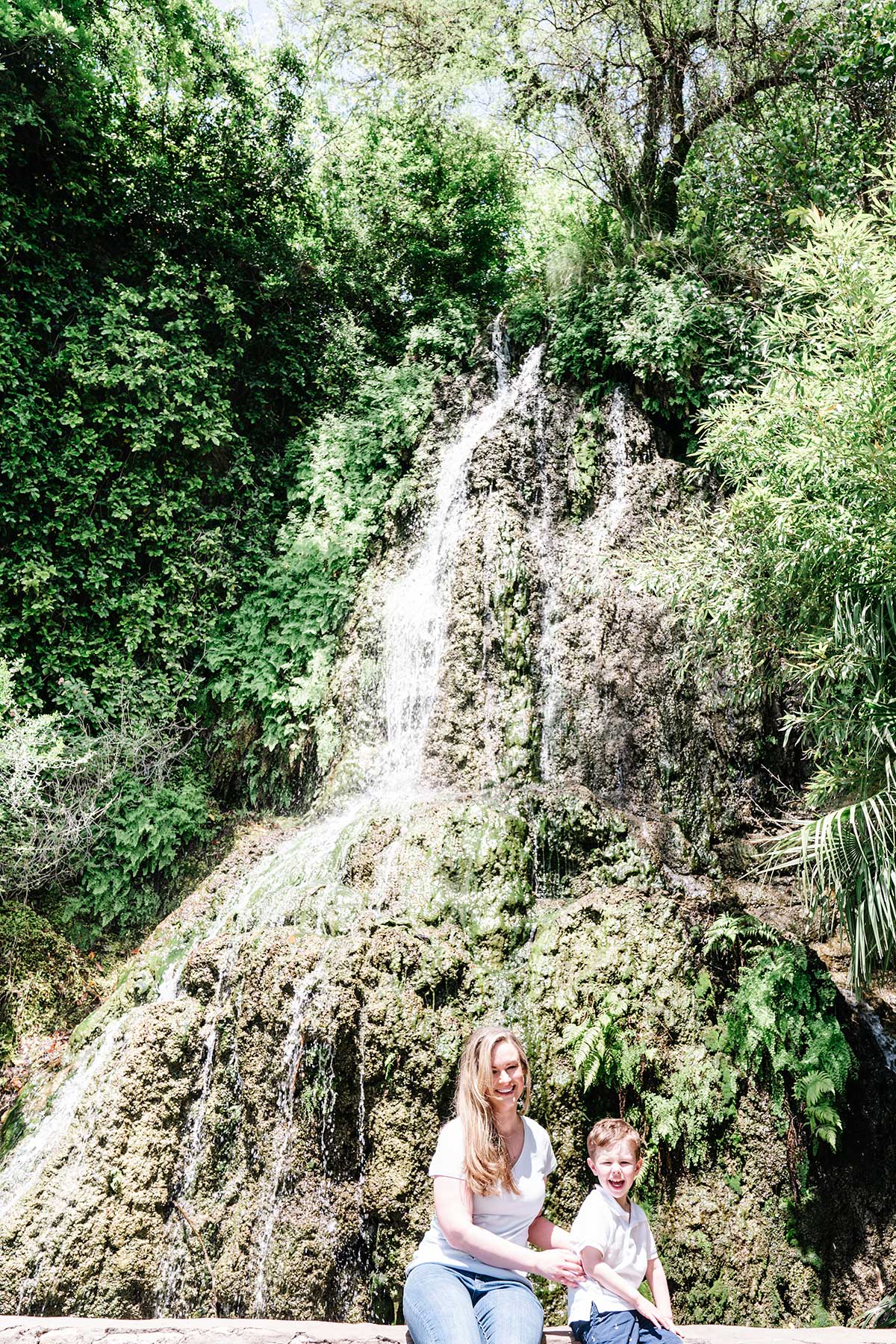 We spent at least half an hour strolling around the winding pathways, waterfalls, ponds, and flower beds.
This garden was perfect for Trevor because it provided lots of open outdoor space for him to roam free.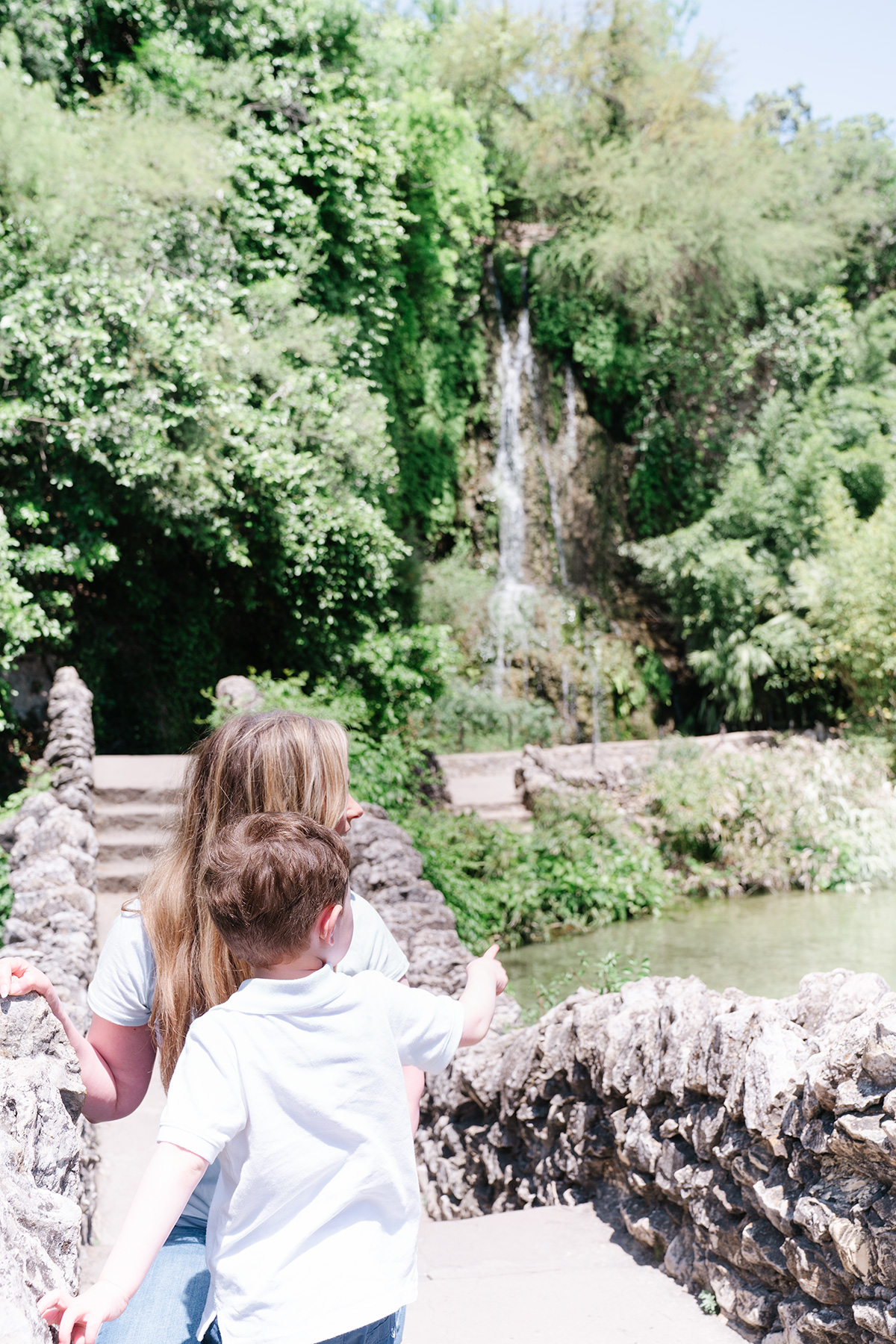 But this garden was also perfect for me because it was so serene and such a celebration of nature.
There's also a cafe, including an outdoor patio overlooking the garden, on site.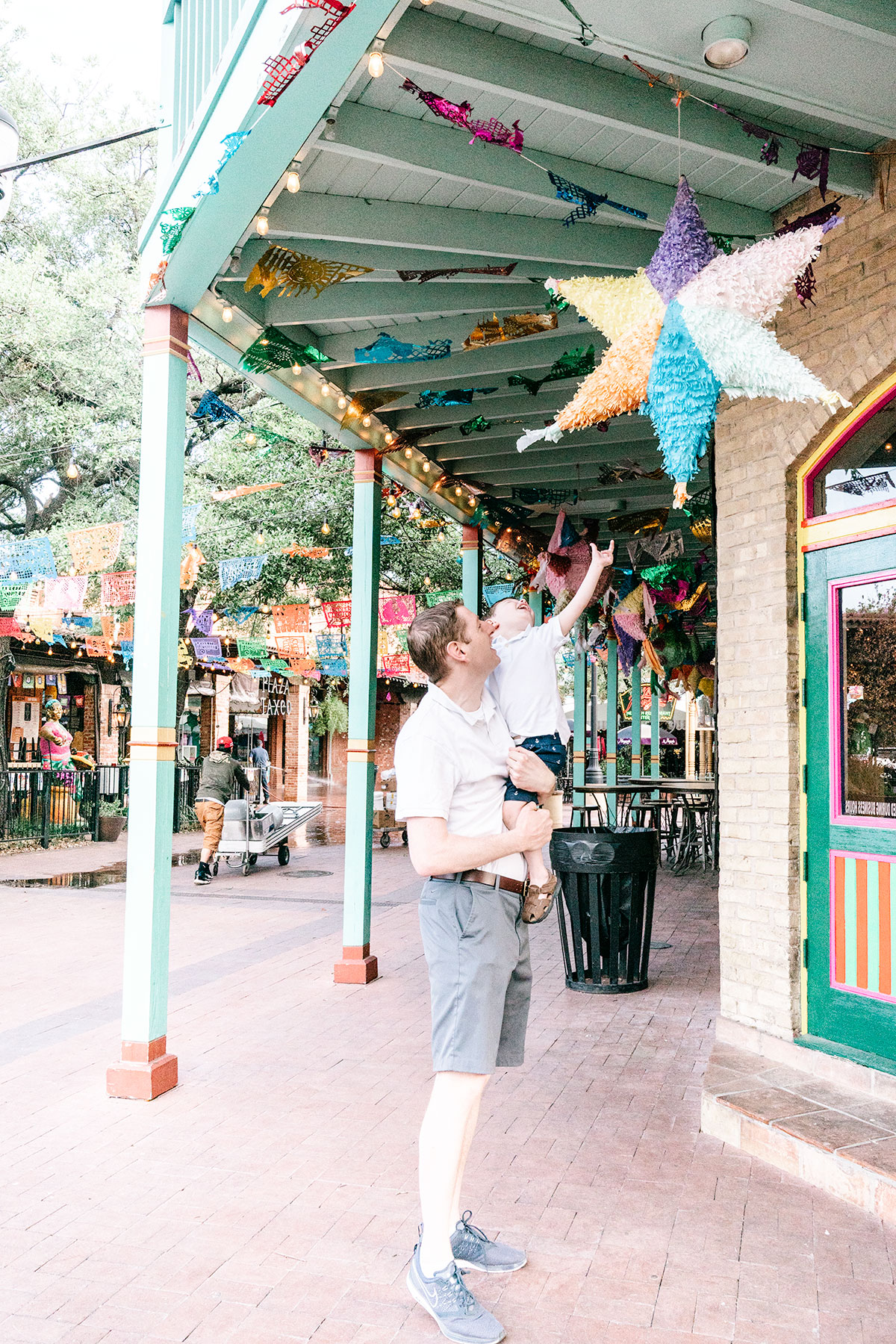 4.) San Antonio Market Square
Market Square is a fun and lively place to visit in San Antonio.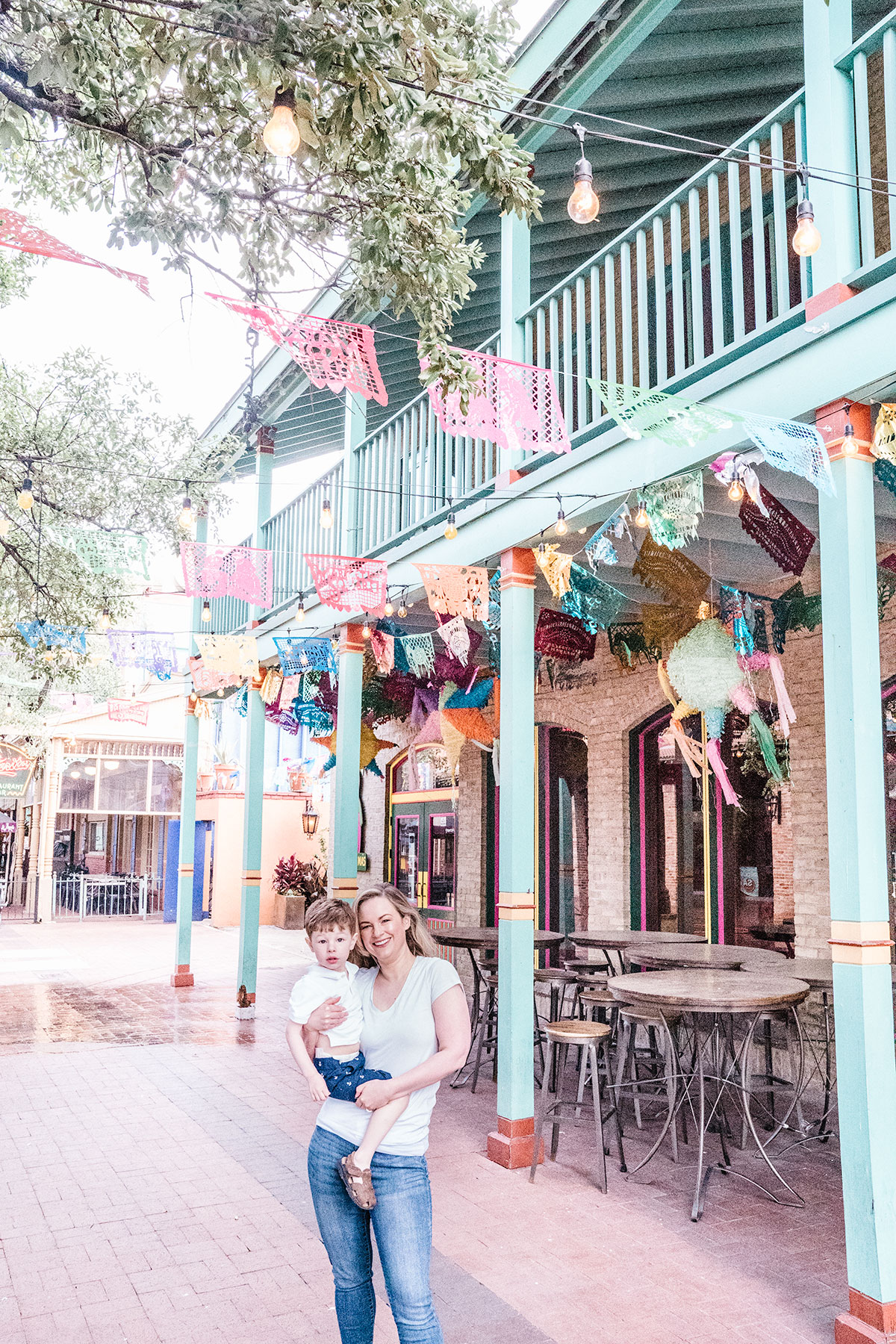 It's a huge, authentic Mexican market with lots of gourmet Mexican restaurants and shops selling handcrafted artwork and pottery.
(There are quick service restaurants and touristy souvenir shops too.)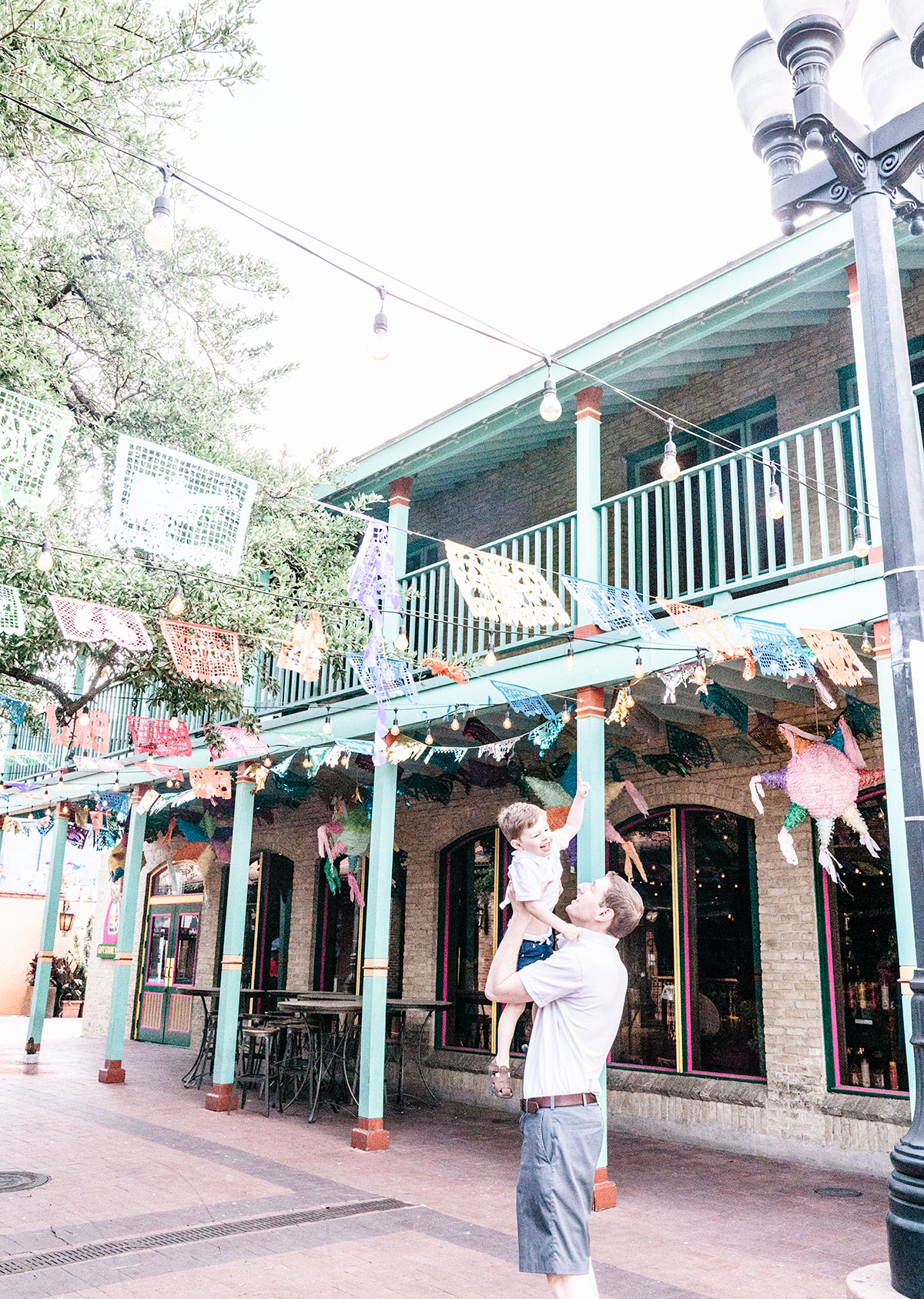 The square is very scenic, festive, and overflowing with vivid color!

5.) Pearl
Chris and I loved the Pearl shopping/restaurant district.
Pearl is home to a luxury 5-star hotel (Hotel Emma), a Culinary Institute of America campus, and a farmers market that features local, artisanal cuisine.
The restaurants that fill the restored historic buildings are some of the highest rated in San Antonio.
Pearl is also beautifully landscaped, and everything feels at once historic and fresh and innovative!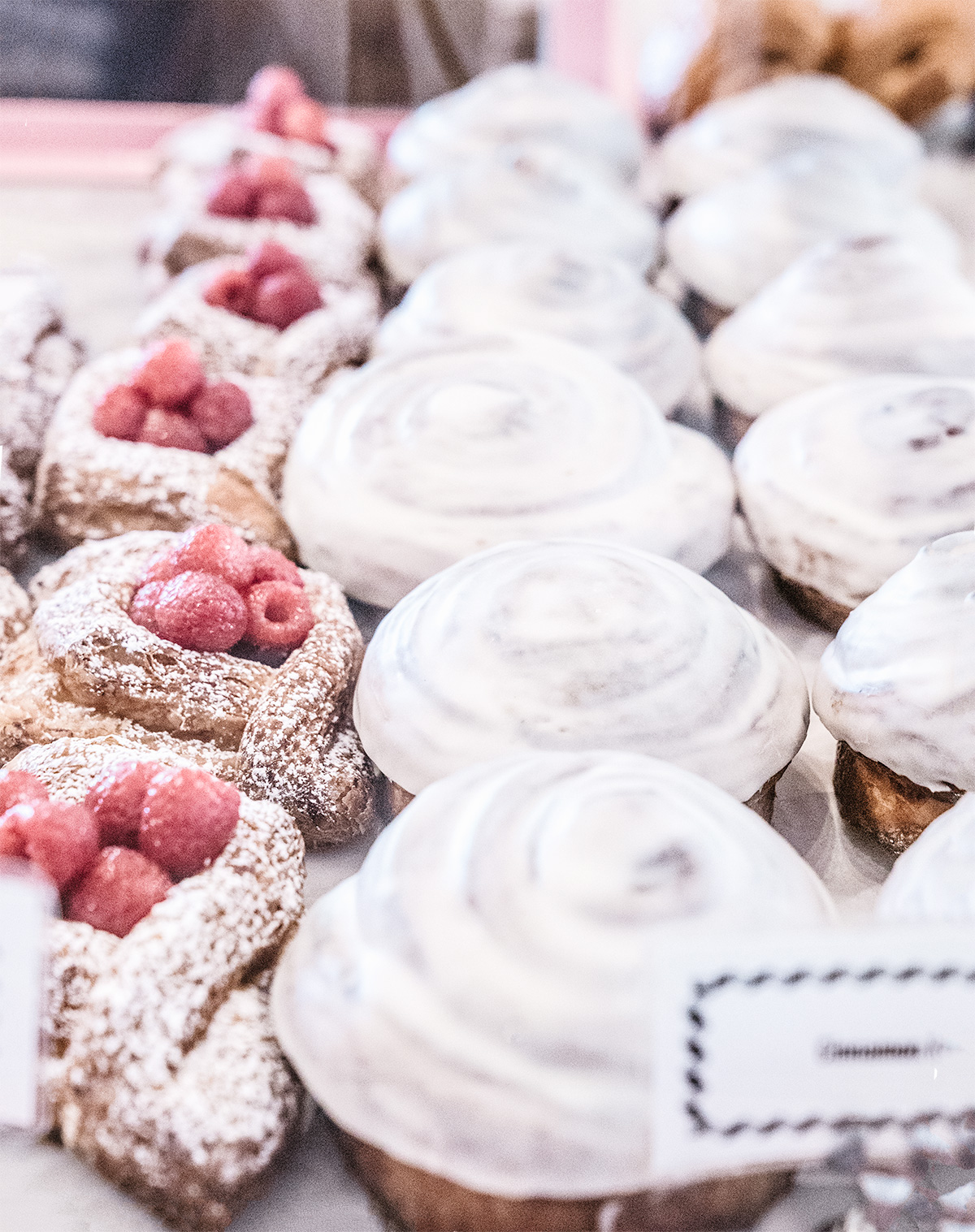 Tru's favorite: the bakery of course! (A French patisserie called Bakery Lorraine.)

6.) The Alamo
The Alamo is so famous, I almost wanted to skip this site.
I assumed it might be too overwhelmingly crowded.
But what I found: the grounds and gardens surrounding The Alamo were absolutely beautiful.
Wandering among all of the flowers and giant old shady trees and gorgeous stone architecture, I felt serene even despite the big crowds.
Yes, the Alamo is crowded and lines can be long, but it's definitely worth seeing!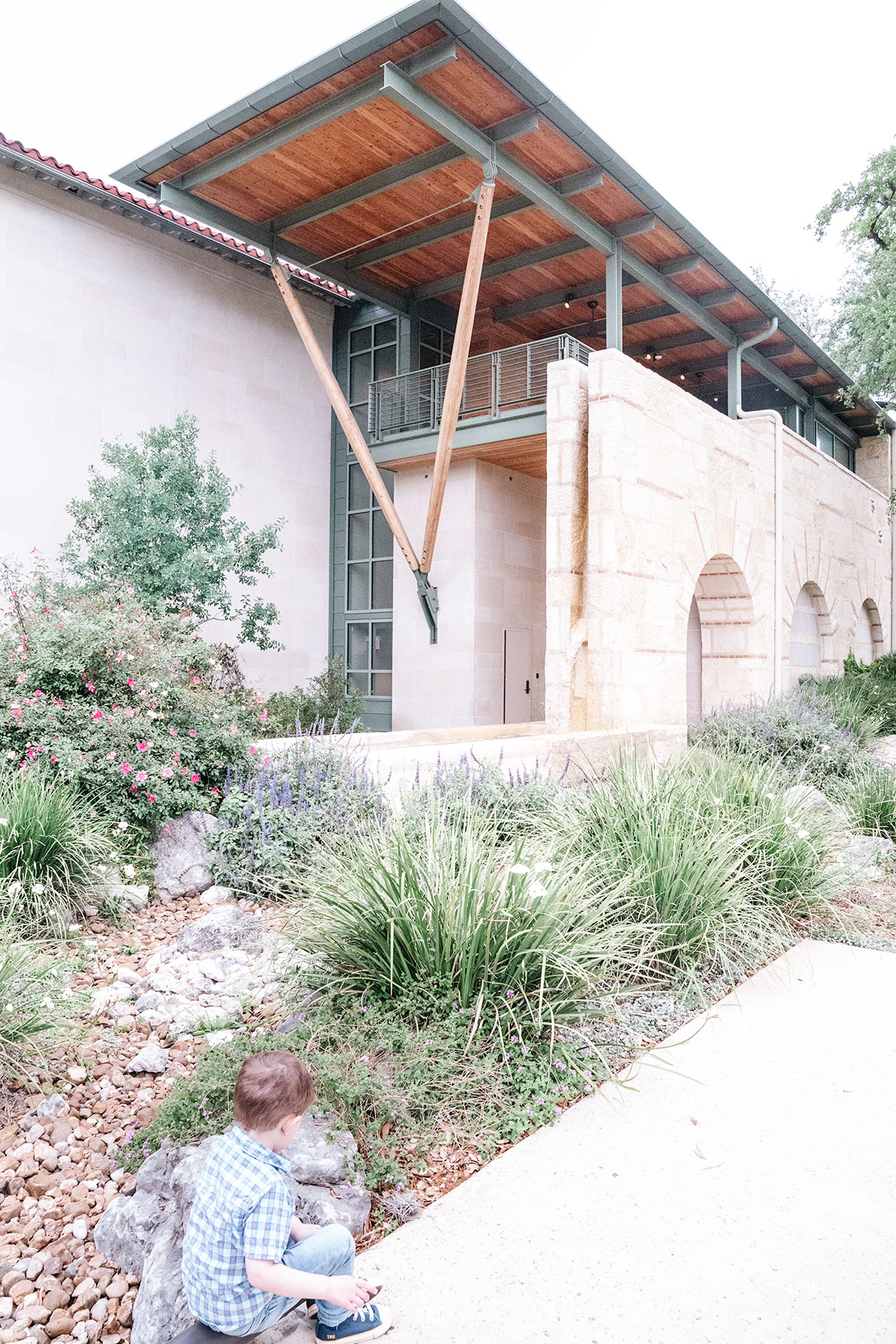 7.) The Witte Museum
If you're looking for a beautiful scenic spot that celebrates the history and culture of San Antonio, definitely check out The Witte Museum!
The grounds surrounding this museum are filled with fountains and gardens.
It's really beautiful.
Exhibits inside the museum explore local Texas heritage, including dinosaur fossils discovered in the region.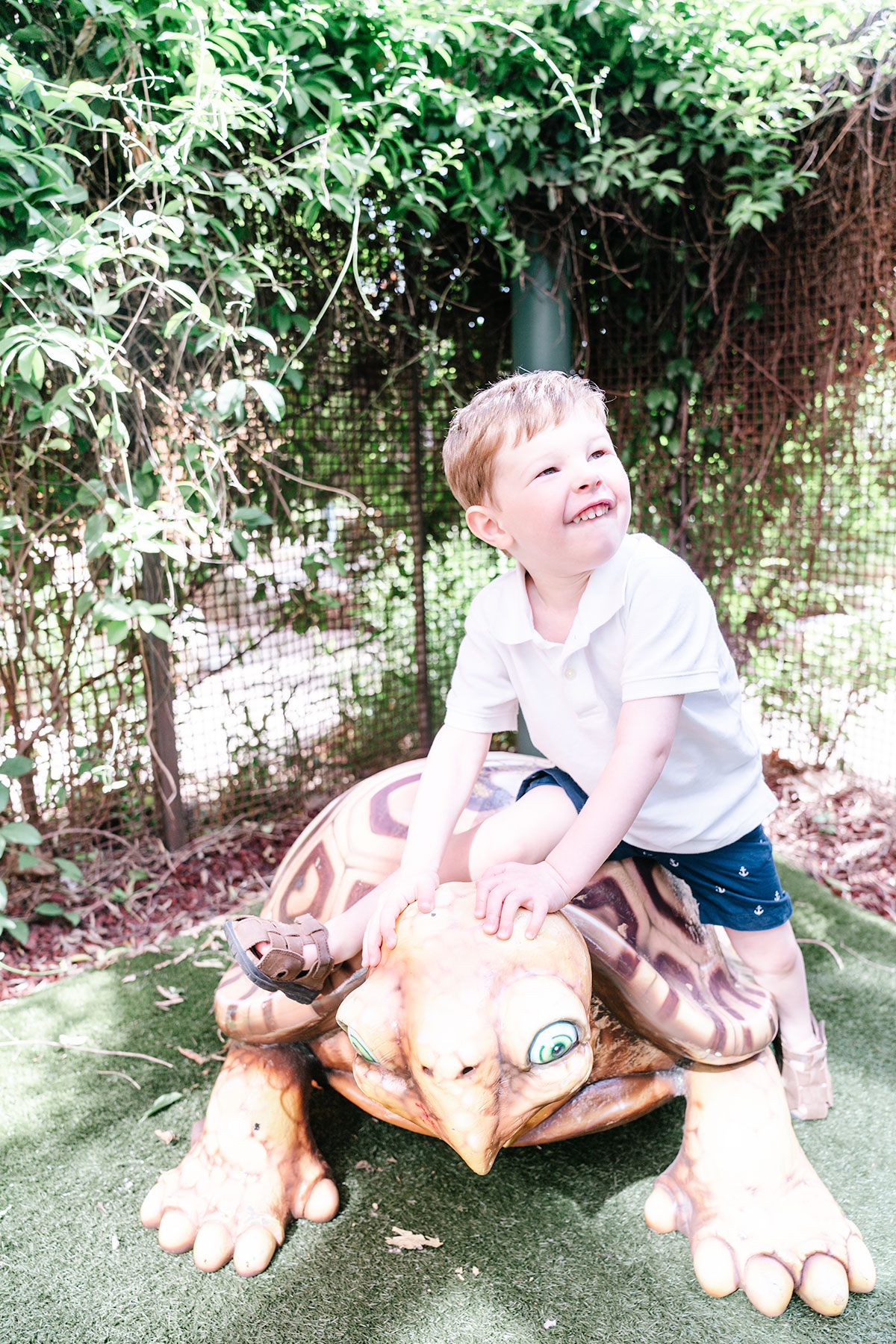 8.) The DoSeum
If you have young kids, definitely visit The DoSeum!
This museum is probably the coolest children's museum I've ever visited.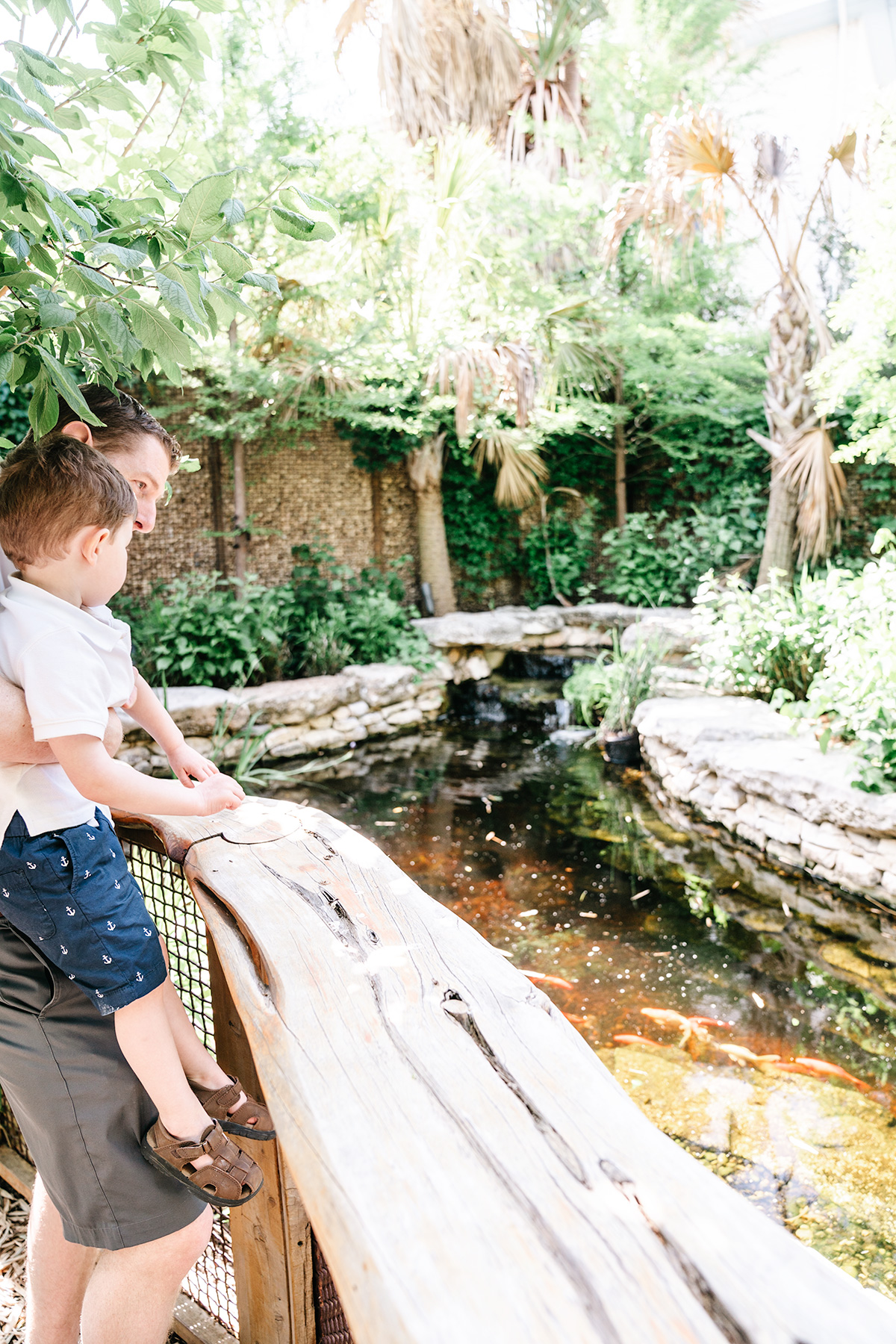 It's unbelievably scenic.
There are landscaped grounds and a giant outdoor treehouse that Trevor loved exploring, plus some really incredible outdoor playground areas.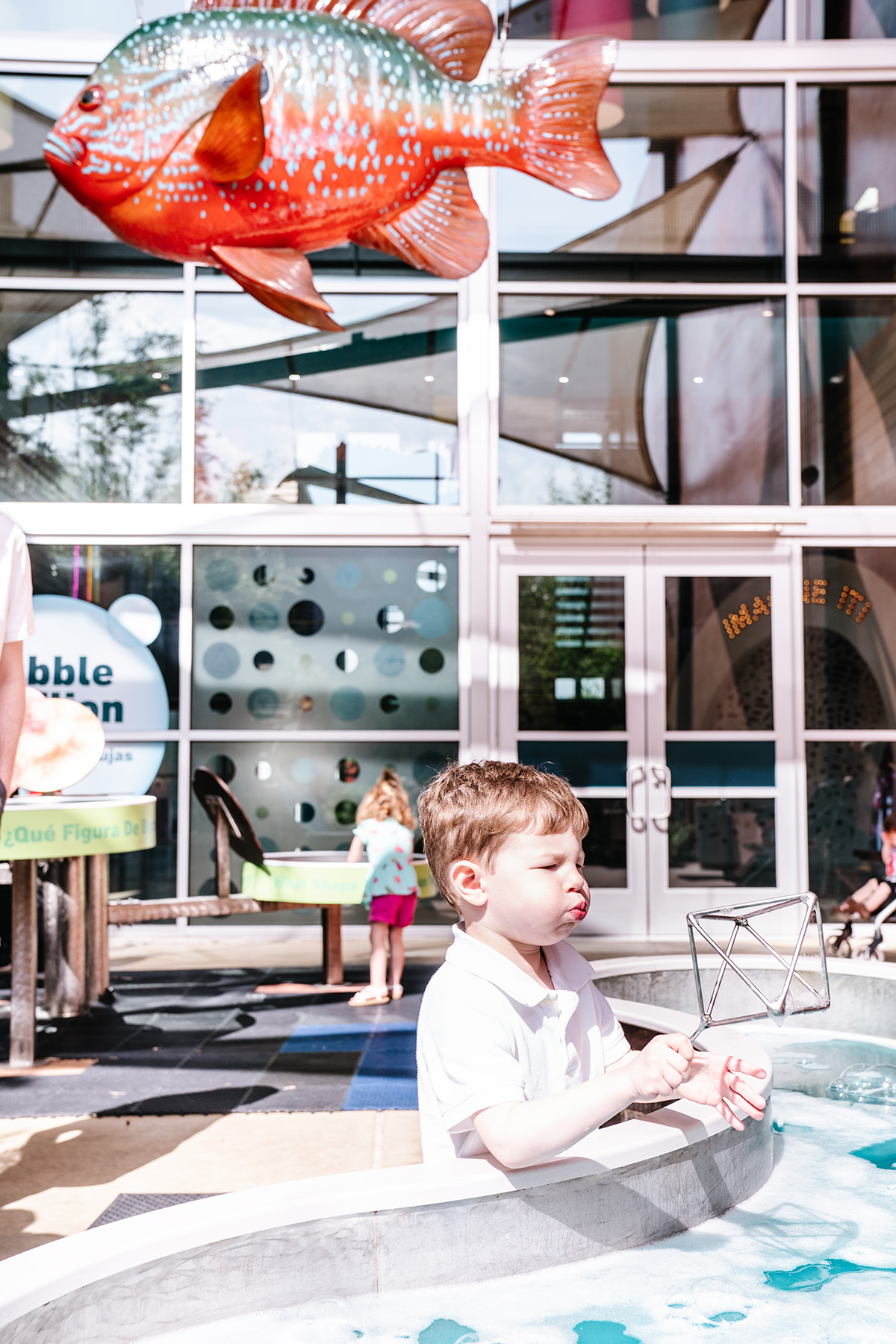 Inside, the DoSeum had all of the exhibits Trevor loves most: elaborate ball and bubble exhibits, and a variety of life-sized vehicles for kids to climb on.

9.) River Walk
I think the River Walk is the second thing most people think of when they think of San Antonio (after The Alamo, of course!)
And there's good reason for the renown.
The beautiful stone pathways and bridges along the river are for pedestrians only.
Old trees grow along the way, and the surrounding brick buildings are covered in flowering plants and green ivy.
So it all makes for a very romantic and scenic stroll.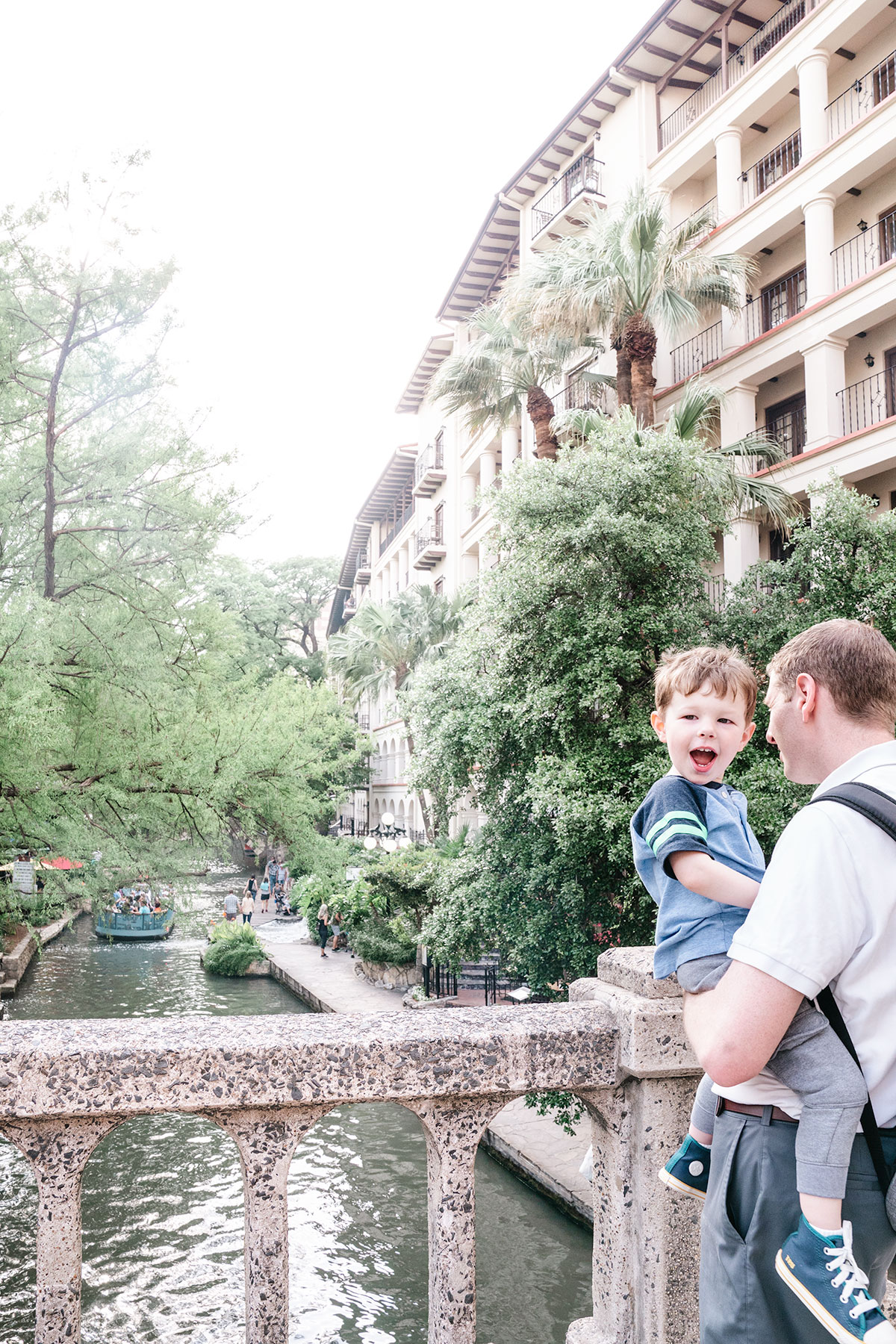 River Walk is a really fun, lively atmosphere: live music playing, colorful boats floating along the river, and outdoor cafes overflowing with noisy patrons.
Although we didn't eat at River Walk, Chris and I spotted a lot of the big, family friendly chain restaurants (think Hard Rock Cafe and Rainforest Cafe).
But also a few fine dining and steakhouse restaurants.
For More on Texas Travel, Check Out:
Travel Journal: Magnolia Market at the Silos
Traveling to Texas? Here's the One Day Trip You Can't Miss
Travel Journal: Exploring the Texas Bluebonnet Trails
Travel Journal: Exploring the Texas Bluebonnet Trails
Pin on Pinterest: